When most Americans think of the Fourth of July, they fantasize about family barbecues, community fireworks and local parades. It's a time to enjoy the summer weather and celebrate veterans for their service. However, for millions of Native Americans alive today, the day carries a reminder of how their ancestors were gravely mistreated by European colonizers. While we celebrate Independence Day, it's important to remember the cost of settling in a not-so-new land.
Just a few days ago, the Supreme Court made a new ruling reducing the power of McGirt v. Oklahoma. This precedent established the legal and criminal authority of Native American reservations over their members. McGirt dictated that state and local governments could not prosecute Native Americans for crimes committed on their reservations—An important victory for the "state within a state" status of reservations. Reducing this power was a major blow to the sovereignty of tribal leaders.
There are plenty of ways to honor and support the historical wards of the land we occupy. Learning about the adversity faced on and off reservations ensures that history doesn't repeat itself. Many of the casinos and resorts operated by local tribes offer meeting and event venues, giving event planners the opportunity to contribute to the financial support of Native Americans.
Native American Celebrations on the Fourth of July
If you live close to a reservation, you may have noticed that there are plenty of tribes that gather in the beginning of July. There's a historical precedent behind this timing that doesn't always involve celebrating the country's independence.
In the late 19th century, the U.S. government began developing the Religious Crimes Code. These involved the Code of Indian Offenses prohibiting any and all ceremonies traditionally performed by Native Americans. Under the enforcement of the federal Office of Indian Affairs, the codes sought to assimilate those living on reservations into Christianity. Sacred objects, feasts, dances and religious practices were destroyed or disrupted across the country.
The Secretary of the Interior enacted the laws intermittently from 1884-1904, then Indian superintendents and agents continued to enforce them for another 30 years. Countless ceremonies were forcefully forgotten with time or only practiced in secret.
To keep their cultures alive, some tribes saw an opportunity to continue their practices on the Fourth of July. Reservation supervisors allowed this under the guise of celebrating the holiday. This tradition evolved into a tribal homecoming and celebration of Native American veterans, who have served in nearly every war waged by the U.S. Powwows, festivals, pageants and dances are just a few examples of summer gatherings that happen all over the country.
State By State
Every region has vastly different tribes with diverse traditions and modern business ventures. We'll look at how some communities celebrate the beginning of July and what they have to offer meeting planners.
Washington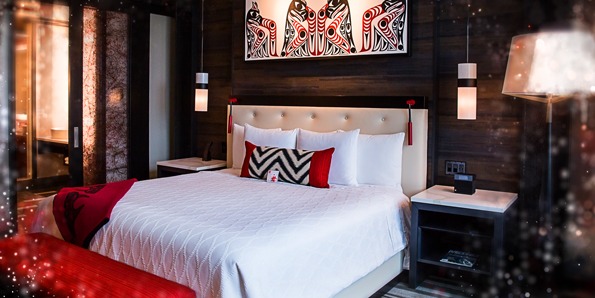 The tribes of the Pacific Northwest are famous for their artistry. Distinctive, layered ovals take the form of orcas, salmon, bears and other native species in carvings and drawings. Totem poles stand among evergreen trees and watch over the Pacific Ocean.
In Seattle, the United Indians of All Tribes Foundation (UIATF) holds an annual Seafair Indian Days Powwow. The event includes Native Americans from all tribes and cultures, highlighting cooking, jewelry making, music and dancing. Like many festivals, it was suspended during the pandemic. It will return this year on the third weekend in July and expects up to 10,000 attendees.
Tulalip Resort and Casino brings Native American design into gaming and meetings. The AAA Four Diamond property boasts 30,000 sq. ft. of flexible meeting space, including two divisible ballrooms and a pre-function space and 370 guest rooms.
The Oasis Pool with a glass atrium and waterfall sits next to the meeting area, while the Canoes Cabaret can seat 450 in front of an exclusive stage. Of special interest is the Blackfish seafood restaurant. Its traditional menu and local ingredients reflect the cuisine of the Tulalip Tribes that own the resort.
These Tulalip Tribes are made up of the signers of the 1855 Treaty of Point Elliott. A group of tribes, including the Snohomish, Snoqualmie, Skokomish and others, exchanged their territory for the Tulalip Indian Reservation. Their land once stretched from the top of the Cascade Mountains to Vancouver Island and down to Oregon. They continue to incorporate their cultures into the resort, giving guests and event attendees a taste of local traditions.
Read More: Washington State: Live it Like a Local
Arizona
Window Rock is the home of the massive Navajo Nation July Fourth Celebration. Since 1938, the fair has showcased Navajo agriculture, fine arts and cultural entertainment. To keep its 15,000 daily attendees entertained for the whole week, it hosts a wide variety of activities and events. A 5k walk and run keeps visitors active; traditional Navajo songs and dancing bring the fun; the PRCA Pro Rodeo shows off some of the world's most skilled cowboys and cowgirls; multiple concerts celebrate the Fourth of July; a powwow celebrates Navajo culture.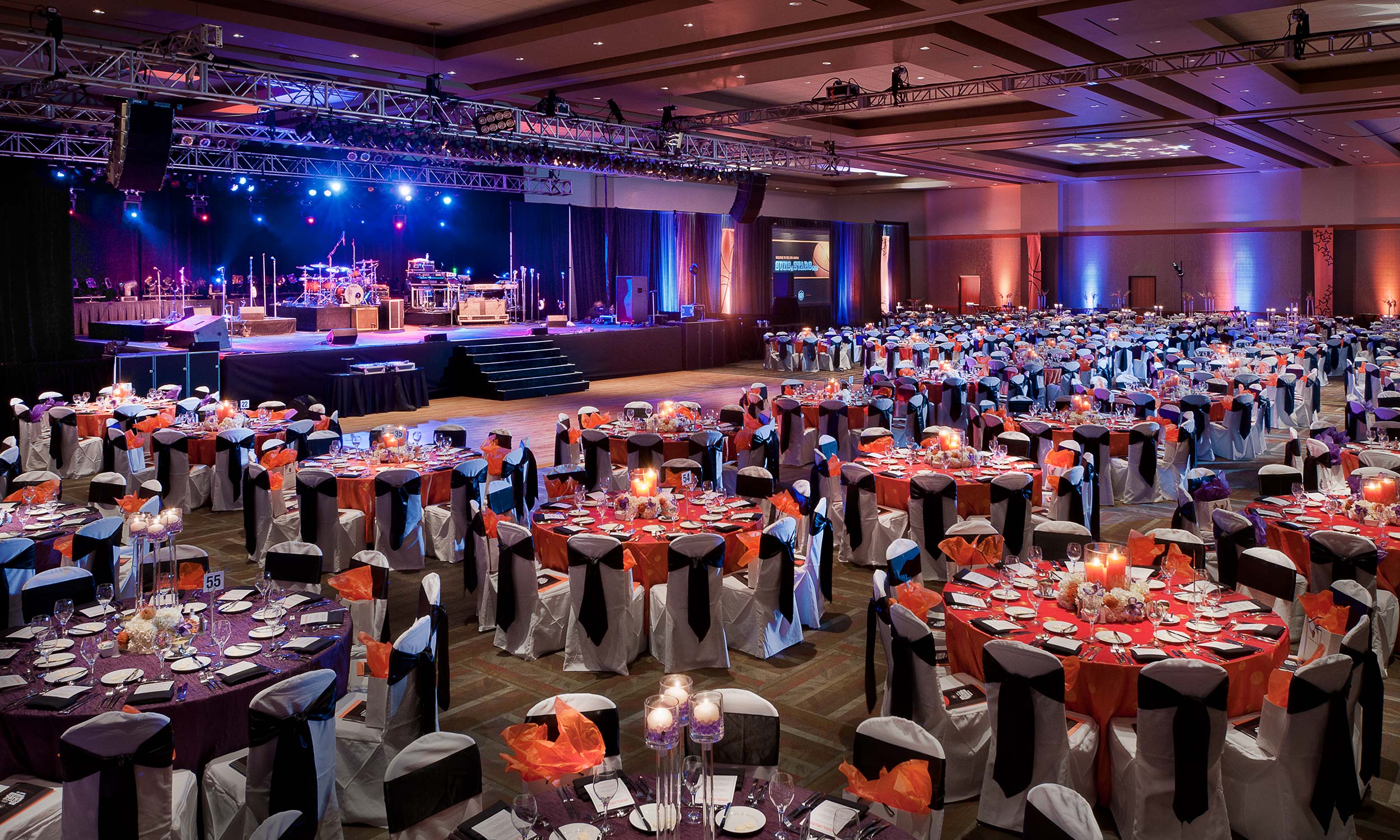 When it comes to event venues, the Sonoran Desert is home to several Native-owned options. Talking Stick Resort has 100,000 sq. ft. of available indoor and outdoor meeting space. The Grand Ballroom offers 25,000 sq. ft. that can be configured into multiple arrangements, supplemented by unique outdoor breakout spaces. Live entertainment, six restaurants, a golf course and spa will keep attendees occupied between sessions.
The resort is managed by the Salt River Pima-Maricopa Indian Community, made up of two tribes that once inhabited land near the same river. Nearby Red Mountain is the symbol of the tribes' native land. Within Talking Stick Resort, there are several collections of Native American art. They feature pottery, jewelry, and the hotel's namesake, a custom talking stick. Today, the tribes have over 10,000 registered members that cultivate the land and operate several casinos, hotels and businesses.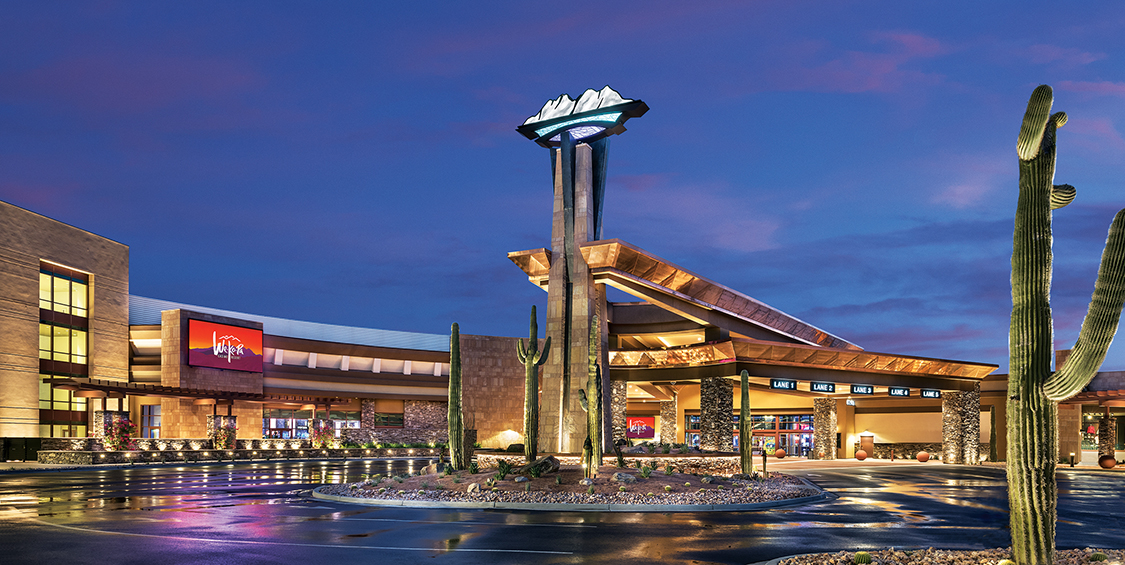 If you need a smaller venue, the We-Ko-Pa Casino Resort in Fort McDowell, near Scottsdale, offers more than 25,000 sq. ft. of meeting space. We-Ko-Pa is a AAA Four Diamond property opened in 2005 with 246 guest rooms and suites. The Wassaja Ballroom can fit 1,800 guests in its 18,000 sq. ft., while the Wassaja Conference Center Courtyard has space for another 275.
Nearby, Fort McDowell Adventures boasts an abundance of group activities and two celebration venues. The former setting for The Amazing Race, the 25,000-acre desert hosts horseback riding and Segway tours. La Puesta del Sol, with a total indoor and outdoor capacity of 1,400 people, sits on top of a scenic mesa, affording guests stunning views of Arizona's desert sunsets. Rosa's Ranch can accommodate just under 1,000 guests but will keep your party cozy with fire pits as the Four Peaks Wilderness Range looms in the distance.
We-Ko-Pa is owned by the Fort McDowell Yavapai Nation, which has resided in the Sonoran Desert and Mogollon Rim for thousands of years. Two-thirds of the tribe's nearly 900 members still live on the reservation established for them in 1903. The community operates several other enterprises while preserving its traditions and values.
Read More: Arizona: Here Comes the Sun
Connecticut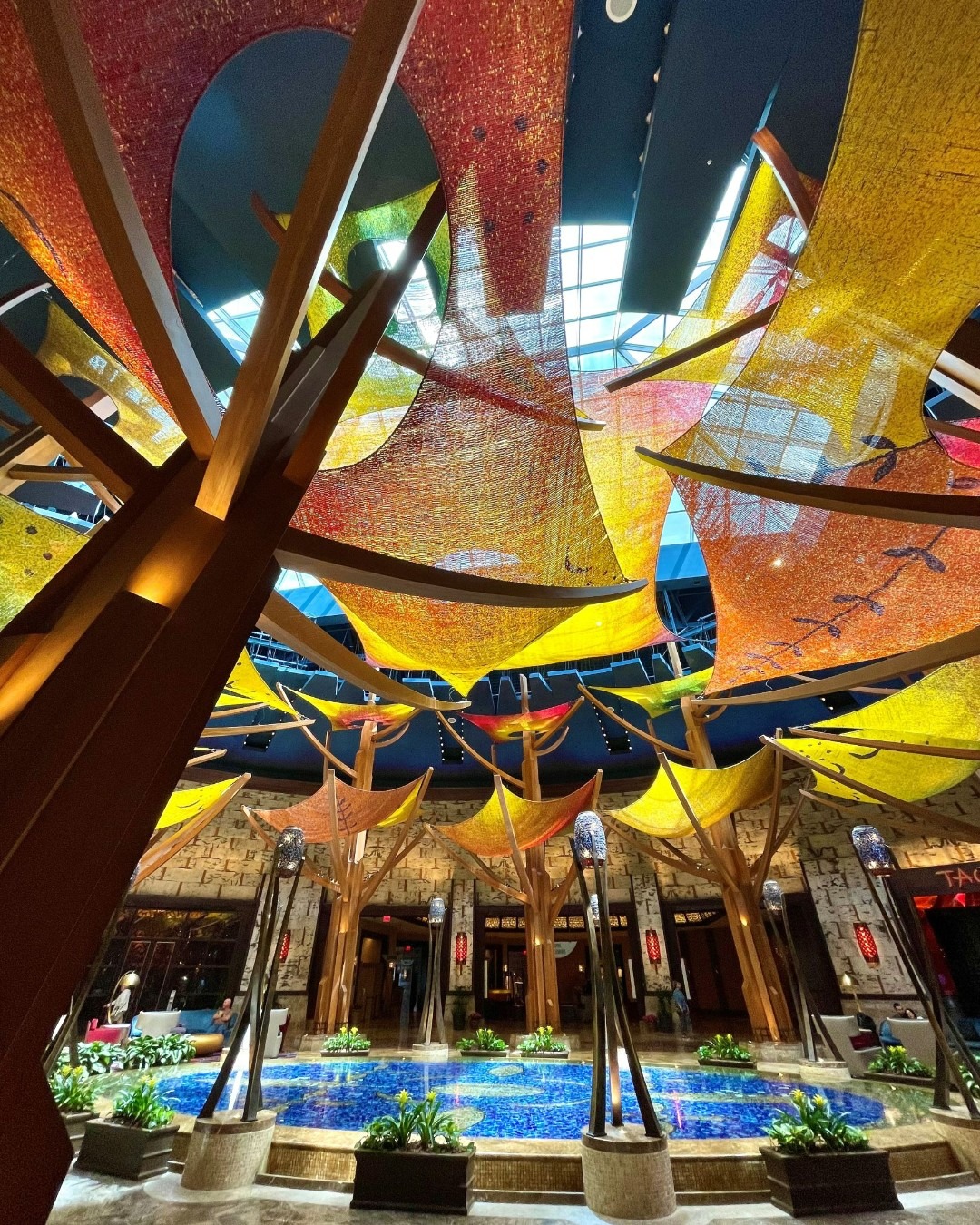 Though the Mohegan Tribe of Connecticut doesn't hold any major events in the middle of summer, their Green Corn Festival has been held in August for over 150 years. Traditionally, the tribe celebrated multiple times throughout the year to thank the Creator, Mundu, for the earth's gifts. This Green Corn Festival was the most important, as corn provided them with physical and spiritual sustenance.
As tribes were being made to assimilate to European society, Medicine Woman Emma Baker reestablished the festival within the Mohegan Church Ladies' Sewing Society. Baker helped bring the tribe together through some of its darkest periods. It will be held again this year, with the selling of crafts and food, and reenactments of traditional dances and telling of stories.
The tribe also runs the massive Mohegan Sun Casino & Resort in Uncasville. Multiple convention centers, meeting rooms and breakout spaces make up 275,000 sq. ft. of event space. Attendees can stay in 1,600 guest rooms with access to more than 40 dining options, two pools, luxury spas and constant live entertainment. Mohegan Tribal Gaming Authority working as Mohegan now runs gaming in Washington, Pennsylvania, New Jersey, Niagara Falls, Canada and Nevada, where it is the operator behind the casino at Virgin Hotels Las Vegas. The company has also launched Mohegan Inspire in Incheon South Korea and an iGaming Division with global reach. It is also the owner and operator of Connecticut Sun, a professional basketball team in the WNBA.
In running these resorts, the Mohegan tribe follows the "Spirit of Aquai," their guiding philosophy. They provide a welcoming atmosphere, mutual respect, attentive service and positive relationships.
New York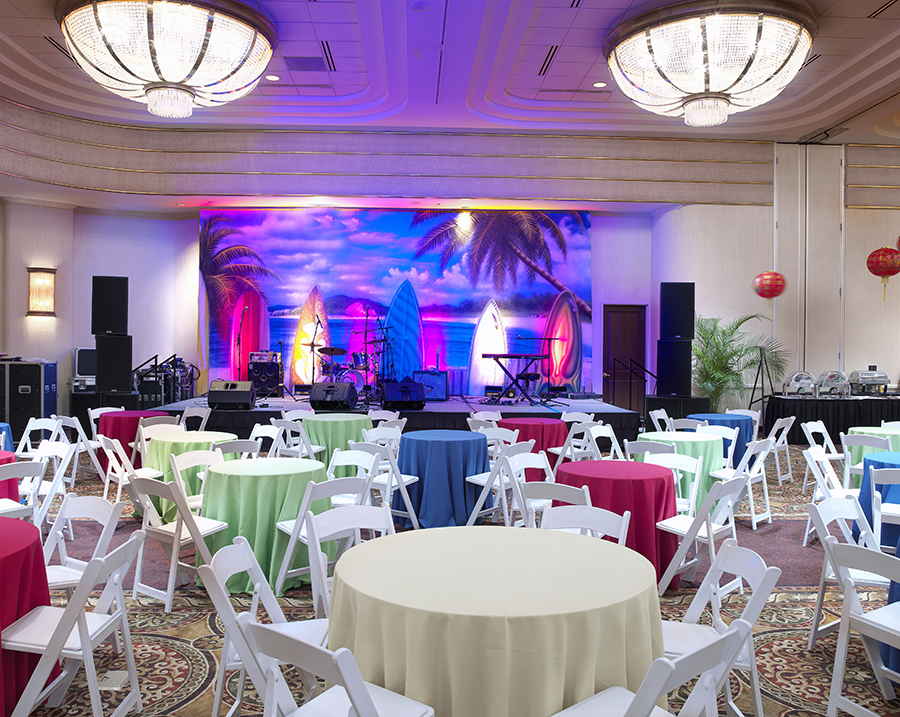 The Oneida Indian Nation of New York doesn't have any large gatherings planned in the summer. Their events focus on elder outreach and small community activities.
Turning Stone Resort & Casino in Verona is the business center of the Oneida Tribe. With 125,000 sq. ft. of meeting space, the resort can accommodate large meetings in its Conference Center or featured speakers in the Event Center. 788 guest rooms and suites are ready for attendees, along with an array of restaurants, golf courses, sports options and a hunting and fishing preserve. Premiere among their food options is Wildflowers, a Forbes Four Star and AAA Four Diamond fine dining experience. A monthly-changing menu highlights local ingredients and seasonal specialties.
The owners of Turning Stone are historical residents of Central New York. The Oneida Tribe is a member of the Six Nations, also known as the Iroquois Confederacy, and was a major ally to the United States during the Revolutionary War. There are 1,000 registered members, with half living and working on tribal lands. The community puts a large emphasis on the prosperity, success and education of its members through scholarships, legal services and jobs. With its increased business ventures, it has become one of the largest employers in New York.
No matter where you want to have your next event, there is a Native American-owned venue that can accommodate. Along with a celebration of the country's sovereignty and our veterans' sacrifice, the Fourth of July is also an opportunity to support and honor the people who came before us.