When all the leaves are brown and the skies are grey, thinking of these warm cities you can visit in the spring might cheer up your day. From Birmingham, Alabama to San Diego, here are our first picks for safe, warm-weather travel.
Birmingham, Alabama
The largest city in Alabama is chock full of reasons to visit, from its historical draws to ziplines at Red Mountain Park. You'll get that bristling feeling of walking through history as you stroll the streets of red Victorian brick buildings, take a Civil Rights tour from the Civil Rights Institute, or wander one of the area's preserved vaudeville theaters.
When there's a rumble in your tummy, the South has no dearth of flavorful food. Birmingham showcases its time-honored fare with a bustling food and bar scene, plus quirky coffee shops for your morning pick-me-up. Get your mixology fix at Collins Bar, a joint that juxtaposes a laidback vibe with some no-joke craft cocktails.
Warm By: It's warmish in March, with temperatures around 67 degrees F. By April, you'll be averaging 75 degrees—and leaving that jacket in the hotel room.
New Stay: Just arrived in 2021 is The Valley Hotel, located in Homewood, a few miles from Birmingham.
Chattanooga, Tennessee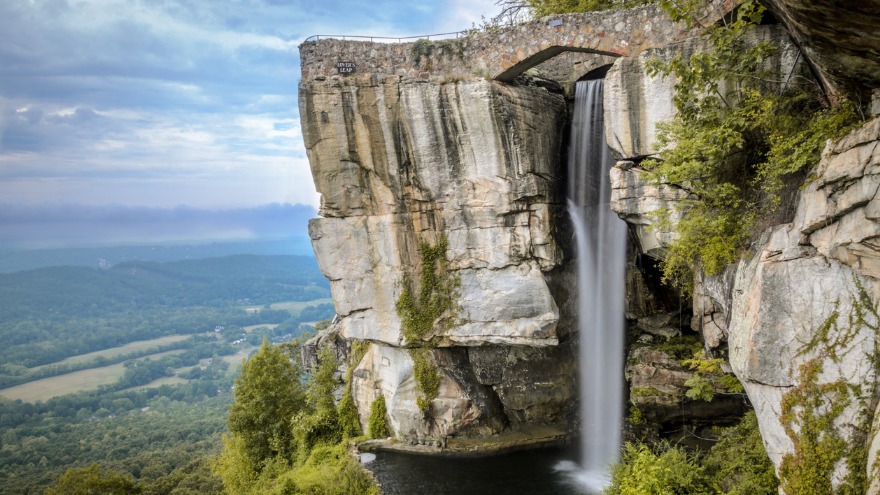 Tucked between the mountains in Southeast Tennessee is a city named one of Best in the U.S. by Lonely Planet, which also called it "a bastion of elevated Southern living." It's famous for outdoor activities, from rock climbing and cycling to some of the country's best white-water rafting, and you'll enjoy picturesque views and lush green as you weave through the riverfront trails and across the many pedestrian bridges.
It's the perfect city for an outdoorsy adventure, yes—but an influx of artisan purveyors, third-wave coffee shops, record stores and breweries make it a great place for a more mellow experience, too. You can keep it chill and contemplative with a visit to the expansive 19th- and 20th-century art collection at Hunter Museum of American Art, eat chocolate hazelnut cheesecake at Flying Squirrel bar and take lazy walks along the Tennessee River.
Warm By: April. March will see some brisk, sunny days in the mid-60s, but by April, 70s are the norm.
Where to Stay: McLemore, located on Lookout Mountain, is a private mountaintop community with an 18-hole championship highlands golf course and two-to-seven bedroom home rentals.
San Diego, California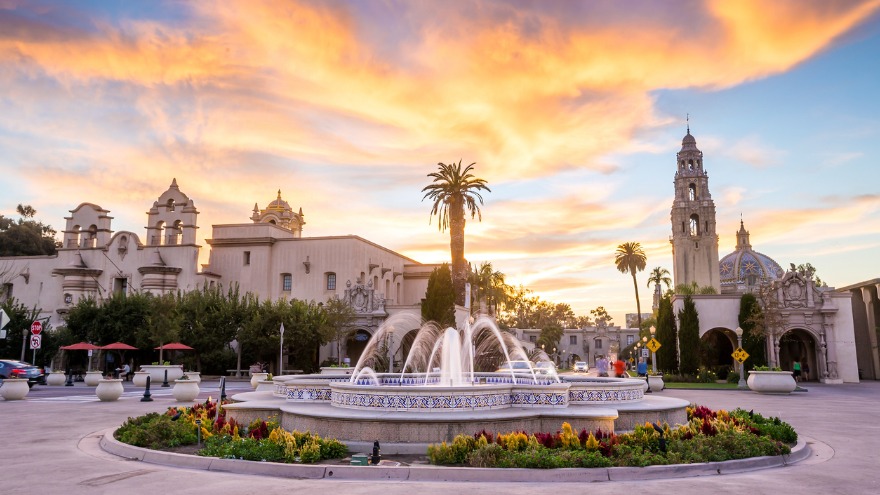 This West Coast city is well known not only for its year-round warmth, but also for sand, sun and surf—on quintessential California coastline. The city is packed with activities and aliments, from the nostalgia of Old Town and missionary architecture to the jam-packed restaurant scene downtown. It's fun whether you're eight or 80 to climb aboard the floating museum that is historic USS Midway, but a visit to this city is incomplete without a trip to Balboa Park, which features 17 museums, desert-lush gardens, and world-famous San Diego Zoo. The food scene is explosive, with everything from craft burgers to James Beard award-winning cuisine. Of course, there's an Instagrammable coffee drink (think house-made lavender-thyme syrup or single-origin ganache) on every corner. There's also a truly unique amenity in year-round whale watching. Take one of the Hornblower cruises from downtown, be it a brunch affair or the evening Sights, Sips and Sunsets cruise.
Warm By: All the time. In late January, it's already 73 degrees.
New Stay: For something different, try Costa Vista—a luxury RV resort opening early this year with upscale amenities in the heart of the action.
Fort Worth, Texas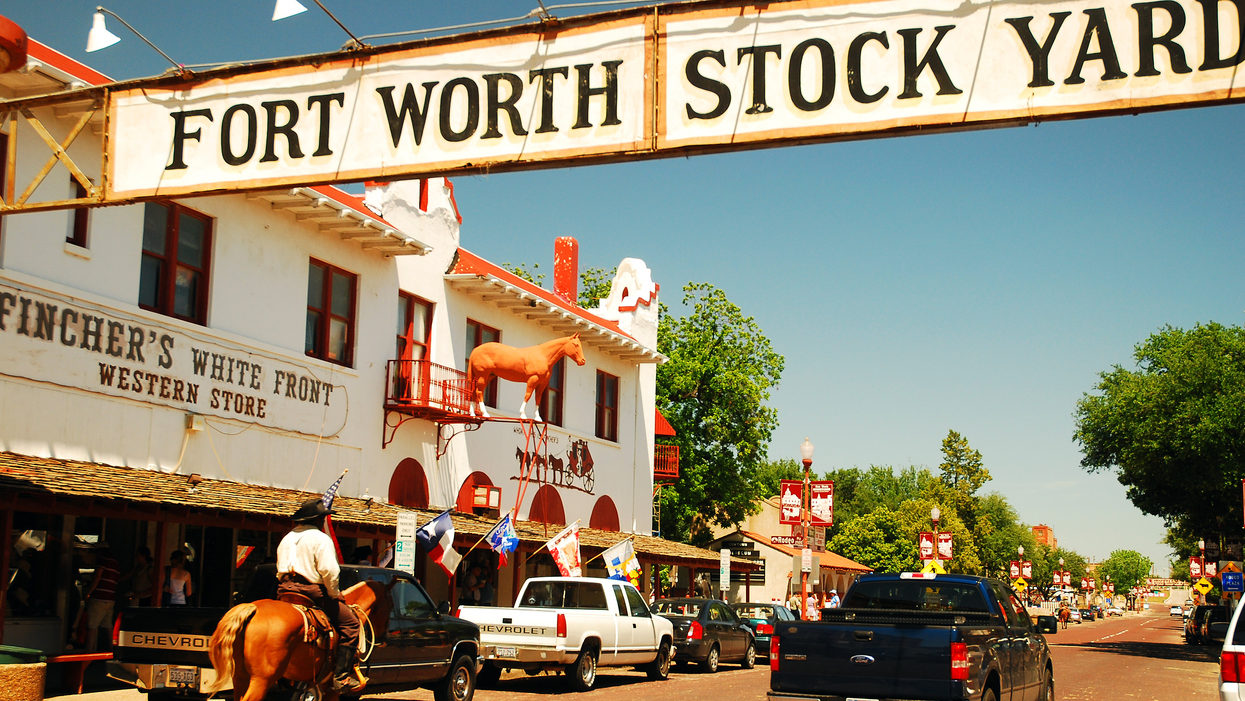 Just west of its bigger, flashier neighbor, this former cowtown offers up Texas hospitality with unassuming charm. To get a true taste of the area, walk the brick roads of the famous Stockyards National Historic District. You can witness the twice-daily cattle drive at the stockyards, watch a championship rodeo, or even have a craft beer and do some shopping down Mule Alley. Fort Worth Zoo is top ranked nationally, and Texas Motor Speedway can be rented out for one-of-a-kind events (and even has a ballroom).
While Fort Worth is blooming with good coffee and local fare these days, Dallas is conveniently 30 minutes away, with its own universe of world-class museums, dining and attractions.
Warm By: Maybe March, but highs of 78 degrees in April.
Where to Stay: Hotel Drover, an Autograph Collection Hotel, opens in the Historic Stockyard District in late March.
If You're Ready for Air Travel
Tulum, Mexico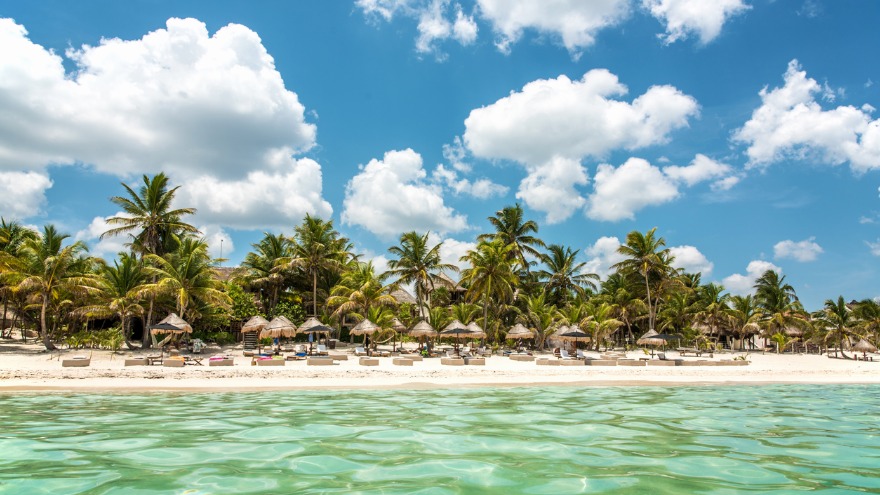 If you're ready to explore outside the homeland, take your search for warmth to the Mexican Riviera. Situated along the coast a couple hours south of Cancun, this tourist-friendly swatch of jungle can accommodate any kind of vacation. There's the famed beach road, replete with high-end purveyors of hand-made clothing, chic mezcalerias with rope-twined lights and farm-to-table eats, and, of course—turquoise waters the temperature of a warm bath edged by miles of pillow-soft sand.
You can also stay in town for a more local vibe, where you can shop the street stalls for handmade wares, eat more than your fair share of cocinita pibil tacos…and still bike to the beach. Of course, there are also the Mayan ruins of Chichen Itza to visit—and you'll have a blast doing your research on the most Insta-worthy underground cenotes for swimming (and posing).
Warm By: All the time—the coldest month is typically January, when it averages 75 degrees during the day.
New Stay: Aloft Tulum, the first Marriott International property in Tulum, opens February 2021.
Dubai, United Arab Emirates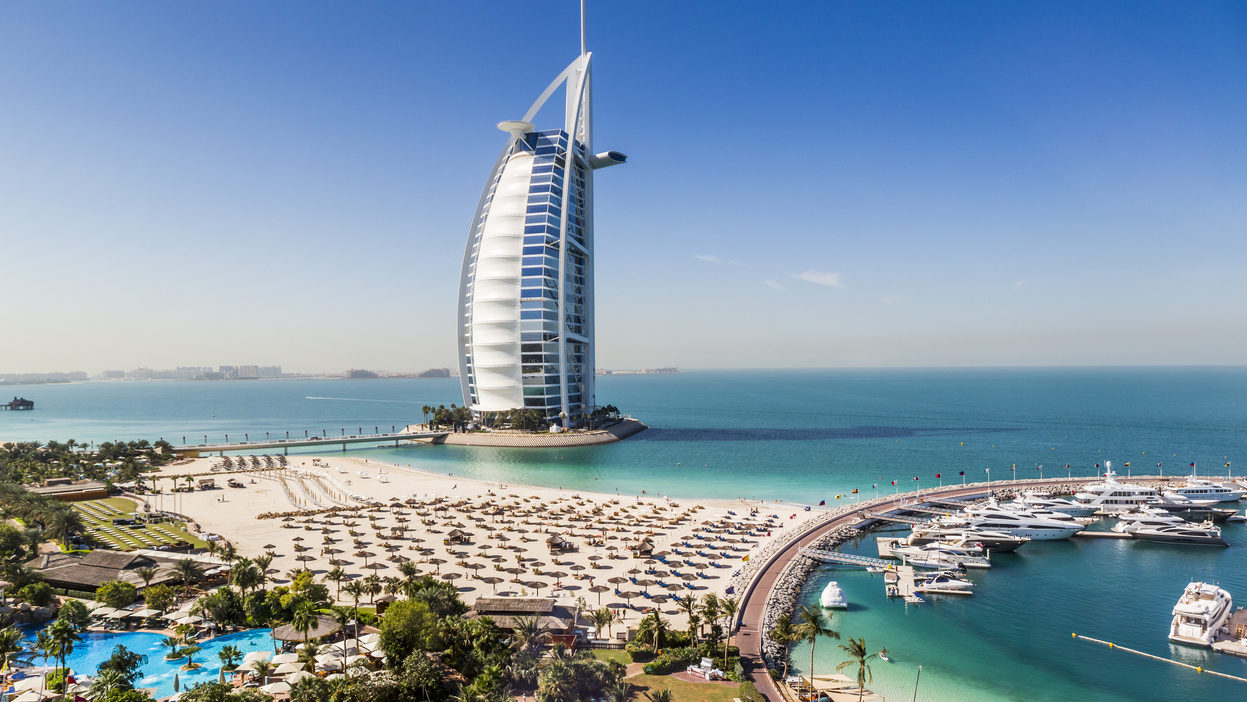 If the Americas just won't cut it this spring—or you're planning to jet as soon as you get that second vaccination—this Middle Eastern city is a bastion of ingenuity, with a bevy of luxury hotels, beautiful beaches, and international cuisine and activities ranging from skydiving to ziplining through its concrete jungle. Its origins as a village plunked in the middle of the really hot desert with an absence of natural landmarks, historic ruins or verdant nature is what drove the city to before-unseen heights—literally, as Dubai boasts the world's tallest building, the Burj Khalifa.
From your skyscraper quarters, you'll marvel at the man-made Palm Jumeriah, islands floating above the sea in the shape of a palm frond. Venture out to Dubai Miracle Garden, the world's largest natural flower garden, go for a desert safari tour followed by a traditional Arabian dinner, or get in on one of the many shows, festivals and events around the city.
Warm By: It's the desert—anytime. The coldest month is January, where temperatures are still in the 70s.
New Stay: ME Dubai, a Melia hotel designed by the late architect of international renown Zaha Hadid.