Sponsored by Monterey County CVB
California beckons with thrilling bleisure experiences
The term "bleisure" could have been coined to describe California's unique ability to satisfy the twin goals of business and pleasure. After all, the Golden State was not only the birthplace of Hollywood (the first movie studio arrived on Sunset Boulevard in 1911) and the country's first theme park (Knott's Berry Farm opened in Buena Park in 1920, followed by Disneyland in Anaheim in 1955), but also the home of the first computers (Bill Hewlett and Dave Packard started their self-named company in a garage in Palo Alto in 1939).
California author John Steinbeck, who waxed poetic about the ability to reach out and pick an orange whenever you please in the state, called it a place where there is work and it never gets cold.
Even if Steinbeck took a bit of creative license, that marriage of productivity and enjoyment is everywhere today in the diverse state. Smart Meetings asked experts from Los Angeles' sunny coast to the steps of the state Capitol and the heart of the booming Silicon Valley for the best bleisure experiences, and found that the line between work and play for groups visiting the state is more like a yin and yang integrated into each other. Read on for new places to discover your meeting bliss.
Resources
Greater Ontario Convention & Visitors Bureau
Greater Palm Springs Convention & Visitors Bureau
Los Angeles Tourism & Convention BoardMonterey County CVB
North Lake Tahoe Chamber of Commerce
San Francisco Travel
Monterey County Convention & Visitors Bureau
VisitCalifornia beckons with thrilling
bleisure experiences Anaheim
Visit Laguna Beach
Visit Marina del Rey
Visit Newport Beach California
Visit Oakland
Visit Pasadena
Visit Sacramento
Visit San Jose
Visit SLO CAL
Visit Temecula Valley
Visit Walnut Creek
Orange County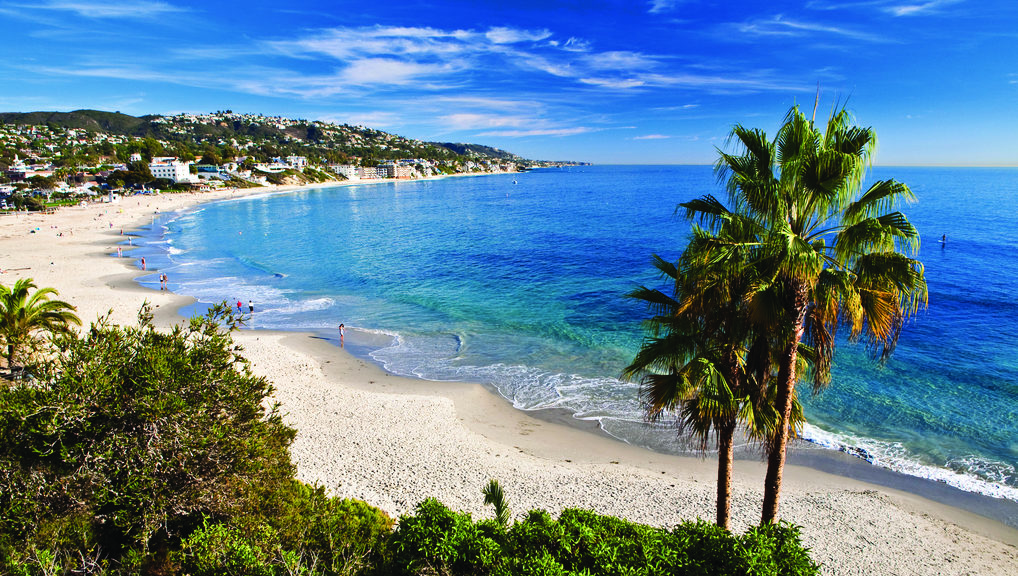 Mariles Krok, senior director of meeting sales with Visit Anaheim, calls Orange County the capital of bleisure travel, thanks to its famous amusement parks, stunning beaches and world-class shopping. Business travelers often extend their stay and invite their families so they can enjoy the California sunshine.
Before or after the meeting, groups can get plenty of "me" time at Laguna Beach, Newport Beach and Huntington Beach. Whether your guests want to de-stress at a beachfront spa, go shopping with coastal views at Pacific City or enjoy a nice glass of wine overlooking the Pacific Ocean, there are plenty of options to turn a business trip into a relaxing getaway.
Celebrate your team's success with the ultimate Southern California beach day by renting a Duffy boat in Newport Beach, going stand-up paddleboarding—or both. Enjoy s'mores and a group sing-along at beachfront fire pits across from Hyatt Regency Huntington Beach. Or, treat them to an only-in-OC sports experience with a tour of the clubhouse at Angel Stadium, or an Anaheim Ducks game at Honda Center. Give top performers a shopping trip to world-famous South Coast Plaza or Newport's Fashion Island, a helicopter flight over the coast, golf at The Resort at Pelican Hill or a spa day with ocean views at Pasea Hotel & Spa.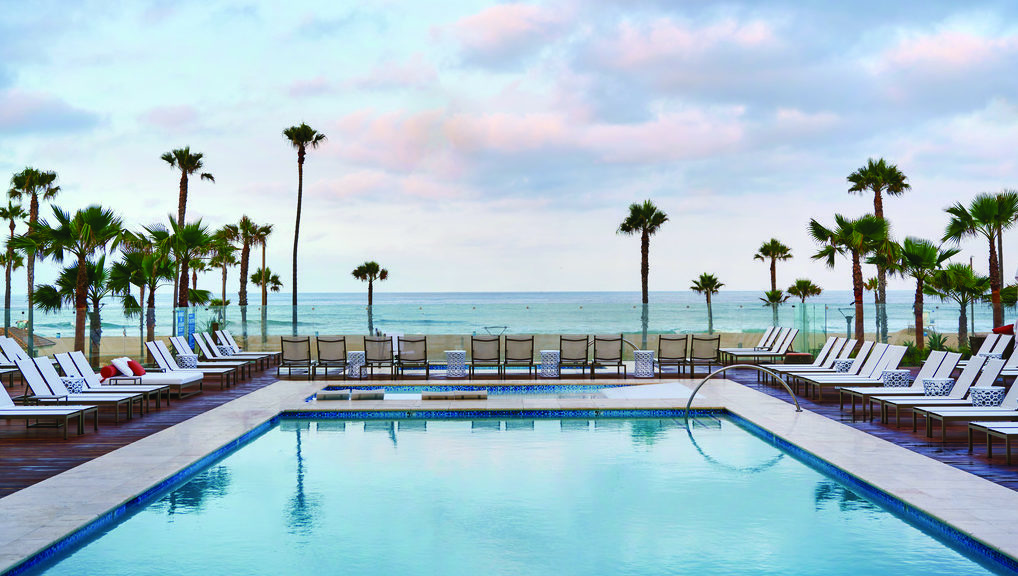 Krok suggests packing stunner sunglasses from Orange County-based Oakley and surf wear from local brands such as Quicksilver, Roxy, PacSun and Tilly's. Mouse ears are optional.
Michelle Donahue, senior vice president of sales at Visit Newport Beach California, describes the destination as "chic, yet relaxed, and all about indoor and outdoor living." She suggests packing "athleisure," another hybrid favorite that is always in season, to transition from boardroom to boardwalk after a day of educational sessions.
Lido Marina Village is the embodiment of Newport Beach's relaxed yet elegant sensibility, while Balboa Island offers nautical coastal living with an emphasis on locally owned shops. The area is home to more than 450 restaurants—16 restaurants per mile.
The experts at Visit Laguna Beach suggest packing flip-flops and hiking shoes, as the destination is known as much for 20,000 acres of protected wilderness as it is for primo surf spots and signature properties—resort- and boutique-style.
New and Renovated
Two exciting new properties coming this year are Orange County's first JW Marriott, which will fling open its doors in Anaheim in April. The 466-room property features a rooftop garden and 39,000 sq. ft. of meeting space. Come August, 618-room The Westin Anaheim will increase the available meeting inventory in the city by 47,542 sq. ft. Both hotels will feature rooftop bars with coveted views of the nightly fireworks for that magical Disney experience.
The 343-room Hyatt John Wayne Airport Newport Beach unveiled its completion of a multimillion-dollar renovation in 2019, including 30,603 sq. ft. of contiguous meeting space.
Montage Laguna Beach, a 253-room resort property with two ballrooms that combine for 10,700 sq. ft. of space, recently updated with shining marble floors, upgraded technology and a salt-water swimming pool. In nearby Dana Point, Monarch Beach Resort is preparing booking space in a renovated beachfront club and dining experience while continuing to offer 30,000 sq. ft. of indoor meeting space and 80,000 sq. ft. of outdoor space.
Riverside County
The emerging Southern California destination of Temecula is becoming known for its own blending—of wine varietals. Wine Enthusiast named Temecula Valley one of the Top 10 Wine Travel Destinations. And its proximity to all of Southern California makes it a prime meeting locale. The meeting matchmakers at Visit Temecula Valley suggest planning a group picnic and a team-building excursion in a hot air balloon, with uplifting views of the vineyards.
New and Renovated
Pechanga Resort Casino recently unveiled the finishing touches on a $300 million expansion that doubled the size of the resort. As the largest casino property on the West Coast, the AAA Four Diamond, 1,090-room resort boasts more than 100,000 sq. ft. of indoor meeting space, including a 40,000-square-foot ballroom. Another 174,000 sq. ft. awaits outside.
Still gleaming are upgrades at Embassy Suites by Hilton Temecula Valley Wine Country, which renovated its 176 two-room suites and introduced a salt-water outdoor pool with patio restaurant service. It has 3,200 sq. ft. of meeting space.
Los Angeles County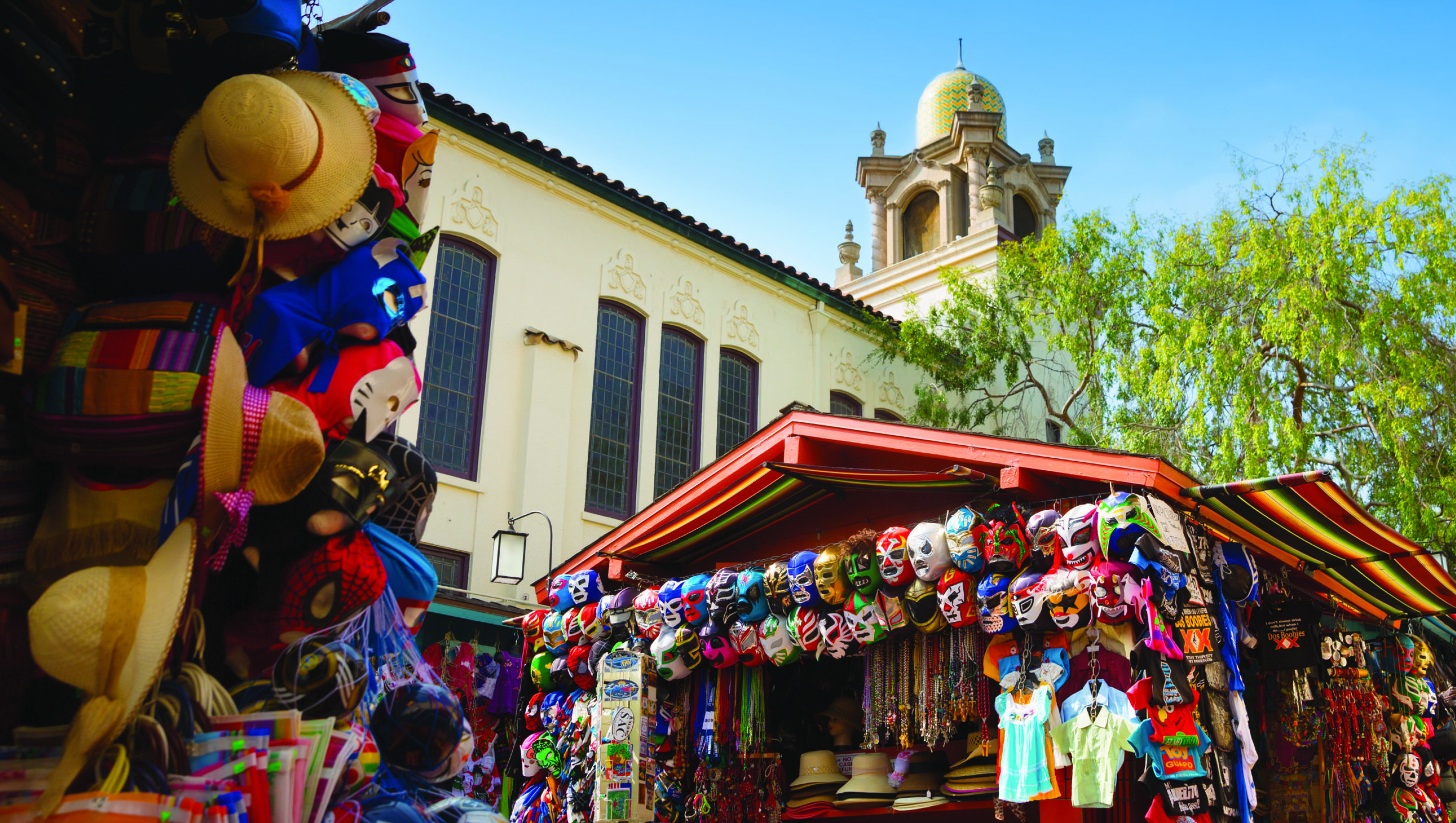 Darren K. Green, senior vice president of sales for Los Angeles Tourism & Convention Board, recommends that attendees at conferences in Los Angeles bring their walking shoes, as the city has transformed into a pedestrian destination filled with colorful murals and street art waiting to be discovered.
Green's research shows that 43 percent of all business trips to L.A. turn into bleisure visits, with attendees adding 2.3 days to each trip. His personal favorite for an authentically L.A. experience is a concert at Hollywood Bowl. Since opening in 1922, the venue has cemented itself as the premier destination for live music in the region. He suggests elevating the group experience by reserving box seats, with private dining space to enjoy preconcert James Beard Foundation Award-winning chef Suzanne Goin brings to life the venue's food and wine program, ranging from three-course menus to a la carte desserts and wine.
Green calls L.A. one of the most Instagrammable destinations in the world and suggests visitors be at the ready to snap that perfect rooftop sunset photo to share with friends and family back home. No filters needed!
Just Northeast of L.A., the 130,000-square-foot Pasadena Convention Center anchors a city that combines historic charm and innovative convenience. The city has hosted groups as diverse as Great Minds in STEM, Alien Con and Mary Kay—not to mention the annual Rose Bowl Parade. Planners have their choice of 2,600 guest rooms and 650 restaurants serving a diverse array of fares. When it comes to nightlife, stop in at one of the new wine bars or one of many jazz clubs for some serious music business. Play, in fact, is in the name of The Pasadena Playhouse District, which dates back to the 1920s.
For groups looking for a more coastal feeling, the journey from LAX terminal to ballroom to beach is a short one in Marina del Rey. Lawrence Stafford, business development manager with Visit Marina del Rey calls the destination a waterfront playground. With more than 100,000 sq. ft. of waterfront meeting space and 1,100 hotel rooms, meetings are often water-adjacent—with business getting done at outdoor receptions on rooftop patios, in ballrooms with floor-to-ceiling windows overlooking the coast, or even on a private luxury yacht. After all, the destination is home to North America's largest man-made, small-craft harbor, with almost 5,000 boats.
New and Renovated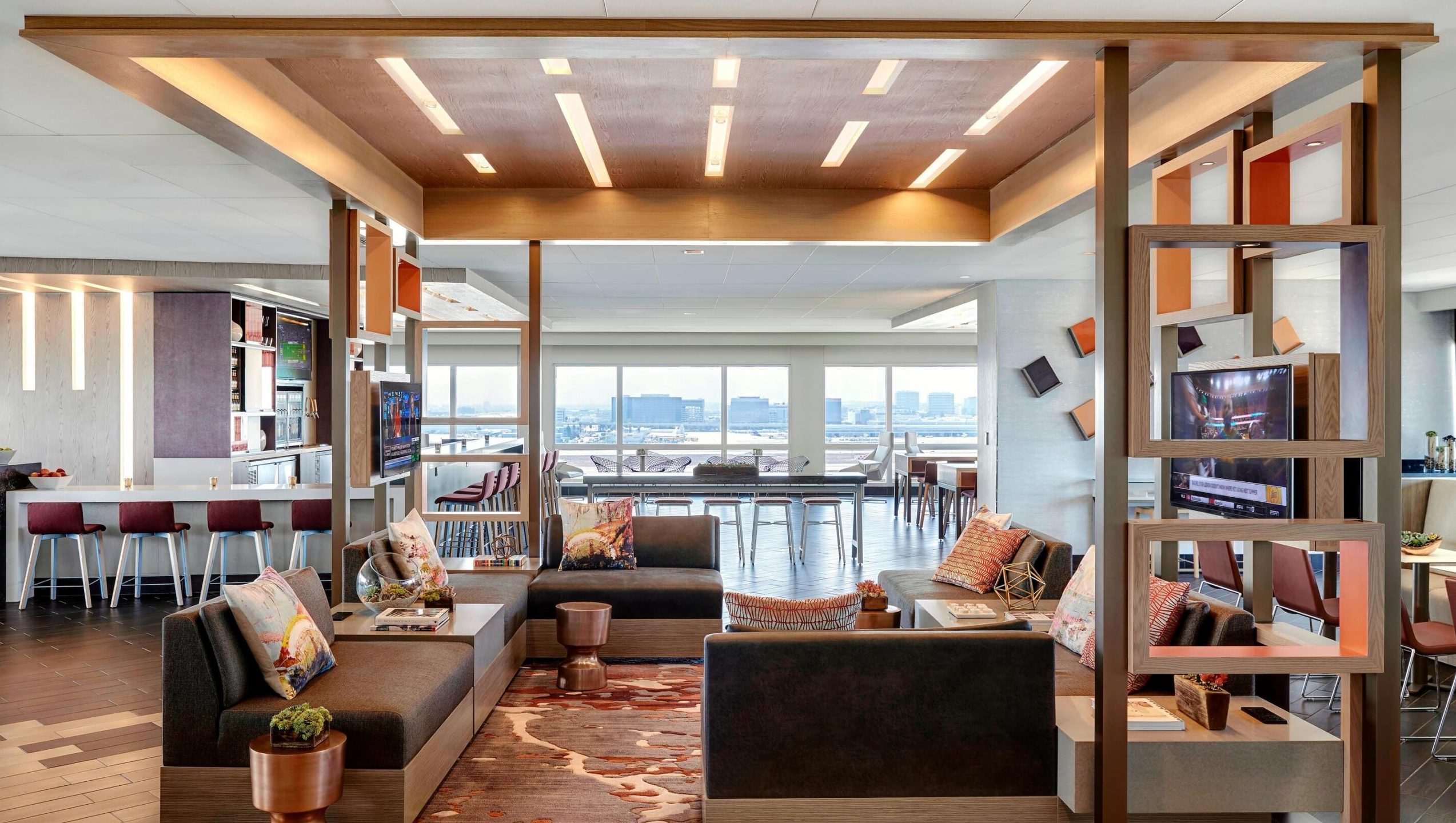 Los Angeles Airport Marriott recently completed a $50 million property-wide renovation, refreshing its 47,817 sq. ft. of meeting space, including the 12,320-square-foot Marquis Ballroom. Sofitel Los Angeles at Beverly Hills debuted 10,000 sq. ft. of renovated event space last year. It features French-inspired interior design by Veserius Studio, with a 3,800-square-foot ballroom. Included in the renovation was an outdoor pool deck, an event-friendly rooftop with colorful furniture, a fire pit and West Hollywood views.
A chic British brand debuted The Hoxton, LA in a transformed 1925 building that was once the headquarters of the Los Angeles Railway Authority. The 174 guest-room property in the Fashion District features all-day eatery Sibling Rival, multiple bars and a rooftop pool. The Apartment meeting space includes a fully stocked pantry kitchen that flips to a bar at night.
The Wayfarer DTLA is a community-focused hotel coming to downtown's historic Broadway Corridor in the former Ritz Milner building. The property will feature 156 guest rooms, four food-and-beverage spots and a stairwell gym.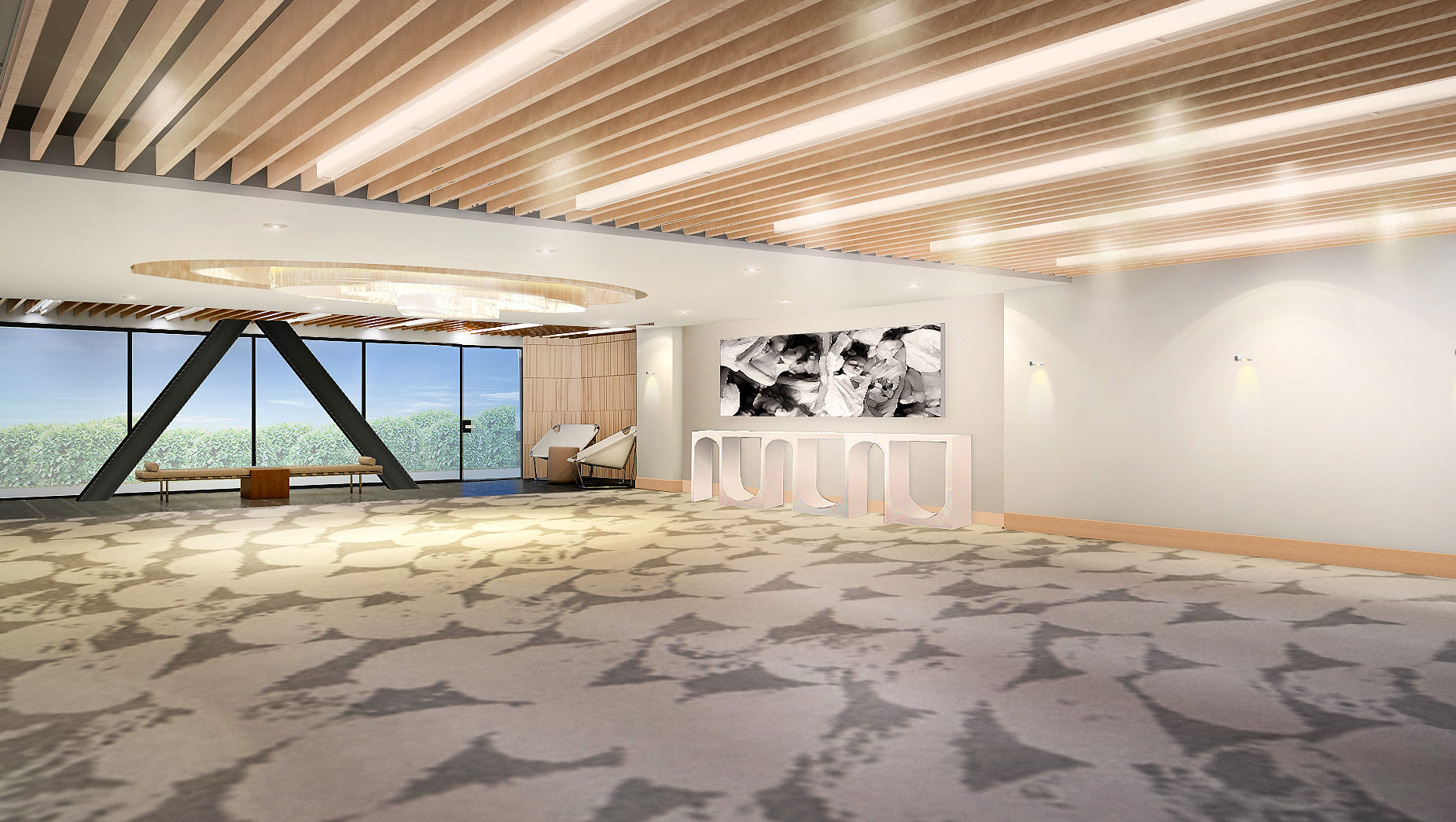 W Los Angeles-West Beverly Hills is completing a comprehensive $4 million renovation of its meeting and event offerings, featuring natural lighting with oversized glass walls that filter layers of light onto plaster reliefs set in sculpted white walls. Designed to engage the senses, each of the new meeting spaces beckons guests to flow into the outdoor patio to enjoy the surrounding neighborhood.
In Pasadena, Sheraton Pasadena recently completed a $20 million renovation of 311 guest rooms, lobby and 11,708 sq. ft. of meeting space and Hyatt Place Pasadena opened with 189 guest rooms and three flexible event spaces steps from Pasadena Convention Center.
San Bernardino County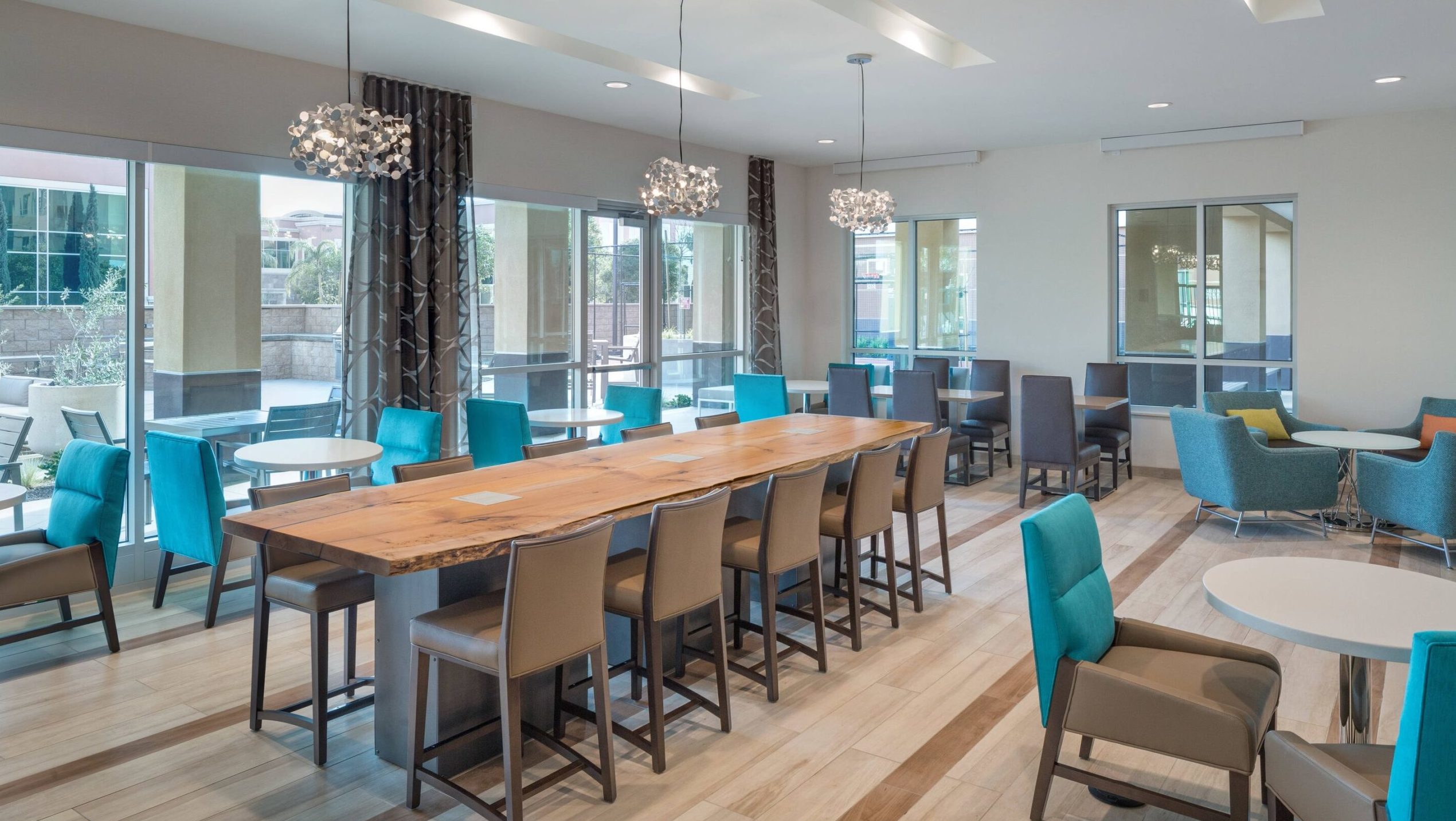 This destination on infamous Route 66 is ground zero for "shoppertainment." Ontario Mills is the largest shopping mall in the Western United States, clocking in at more than 1 mile per lap. Sue Oxarart, director of marketing and communications at Greater Ontario Convention & Visitors Bureau, suggests hitting up California Welcome Center in Fashion Alley for coupon books to gift to attendees. After shopping until you drop, take those comfy shoes out on the 19-mile Pacific Electric Inland Empire Trail. More scenic backdrops await at Guasti Regional Park in Cucamonga.
New and Renovated
In addition to the more than 225,000 sq. ft. of column-free exhibit and meeting space at Ontario Convention Center, 225,000-square-foot Toyota Arena offers 10,000 seats for concerts, sporting competitions and events. Plan for twice the fun by taking over both facilities.
This destination, which already housed more than 6,000 guest rooms, welcomed a 108-room Hampton Inn & Suites Ontario and 126-room Residence Inn by Marriott Ontario Rancho Cucamonga in 2019. Still on the way is a 131-room Element hotel, across from Citizens Business Bank Arena.
Santa Barbara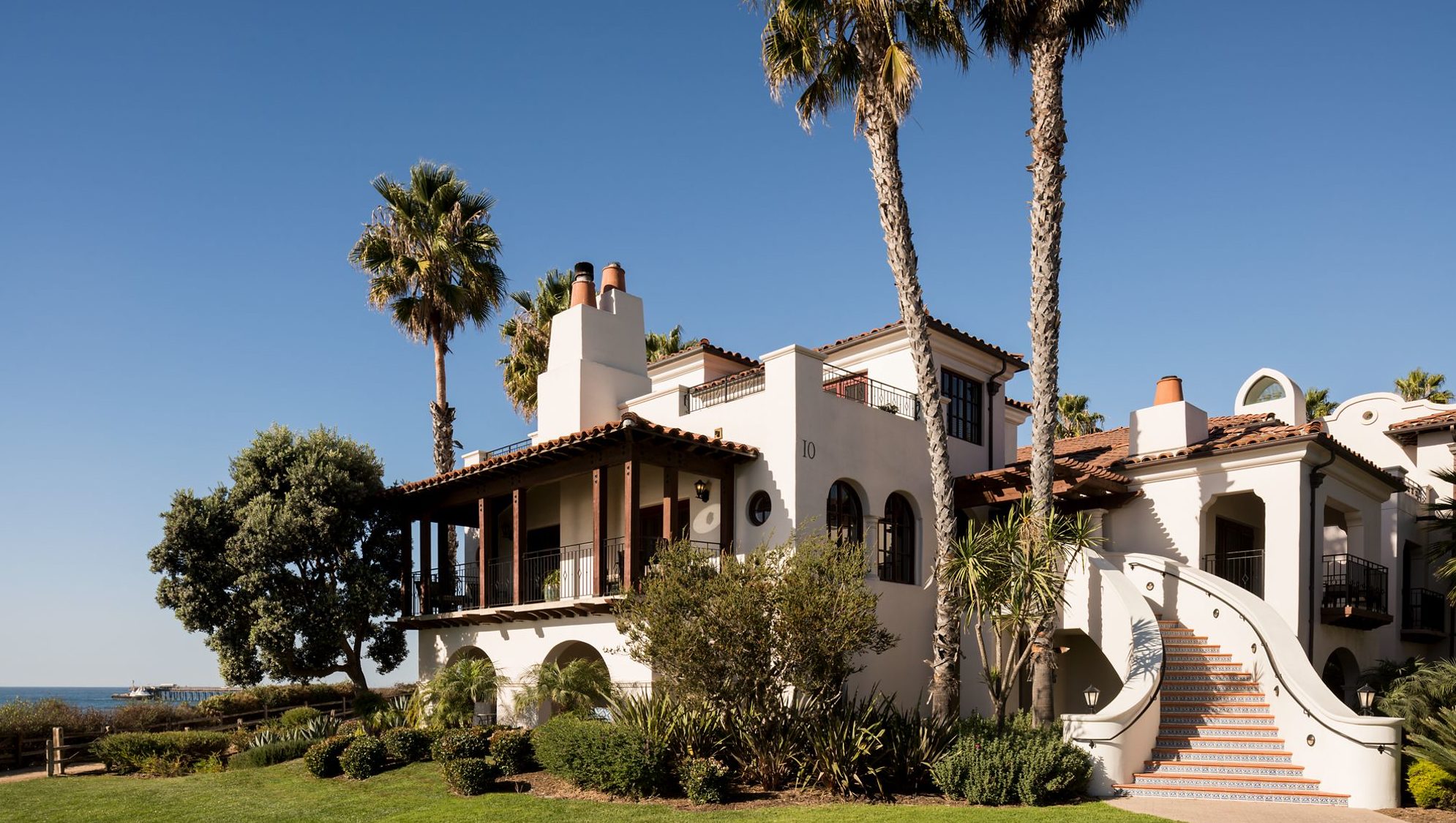 Between the Pacific Ocean and Santa Ynez Mountains, meeting nirvana transcends the boxes of work and play with attractions such as the Urban Wine Trail, which winds through the Presidio Neighborhood and ends in Funk Zone, a 10-block collection of shops, galleries and surf enthusiasm. Tell guests to pack sunscreen, as the sun shines an average of 283 days a year on "California's Riviera."
New and Renovated
Two years ago, Bacara Resort & Spa in Goleta reflagged as The Ritz-Carlton Bacara, Santa Barbara and underwent a multimillion-dollar renovation of all 358 guest rooms and 70,000 sq. ft. of ocean-view gathering space. The property dives head-first into a natural take on team building by offering Ocean Futures Society excursions designed by none other than Jean-Michel Cousteau.
One of the crown jewels of the Mediterranean-reminiscent coast is Hotel Californian, which was reimagined with a modern twist on Moorish elegance, topped by a rooftop pool patio space. The 121-room property boasts 6,000 sq. ft. of indoor and 14,000 sq. ft. of outdoor meeting space, and Mirador Rooftop Deck is a favorite of incentive groups.
Central Coast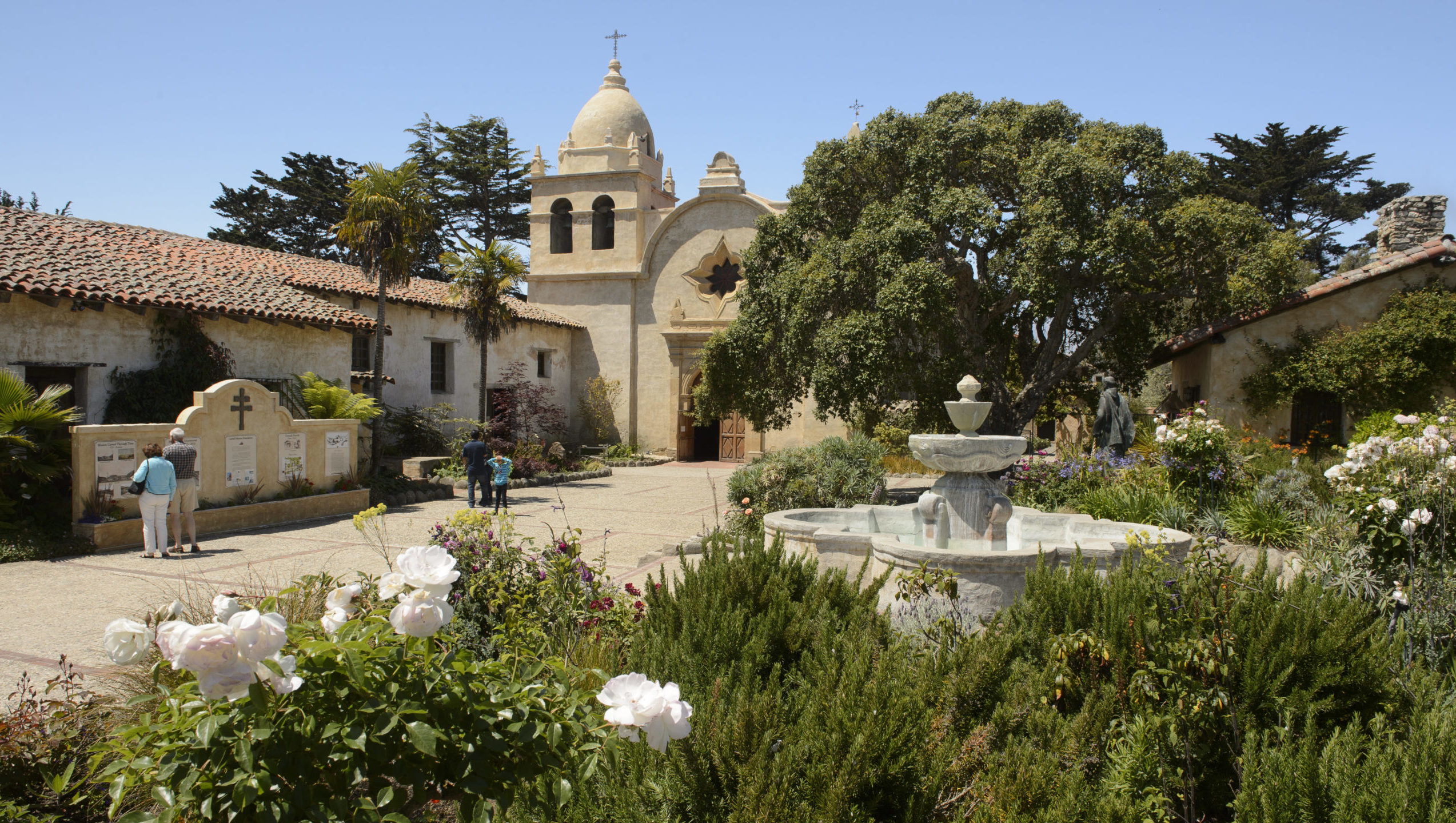 San Mateo, Monterey and San Luis Obispo counties mix land and ocean pleasures. From Santa Maria and Morro Bay to Carmel and Seaside, the vibe is laid back and creative. Mark McMinn, vice president of business development at Monterey County Convention & Visitors Bureau, defines bleisure as "a destination that excites attendees to come for business and stay for relaxation. It's a place that inspires and offers transformational experiences, both personally and professionally."
He puts world-renowned Monterey Bay Aquarium and Pebble Beach Resorts on that list of life-changing experiences. However, a personal favorite is the daily sunset ritual at The Inn at Spanish Bay, where guests can relax on the outdoor terrace to watch the resort's famed bagpiper put the golf course to sleep as part of a Scottish tradition. "With waves crashing in the background, it's absolutely breathtaking," McMinn says.
Just bring a reusable water bottle. Ocean conservation is very important to the destination, and visitors can play a crucial role in reducing single-use plastics.
Visitors to Carmel will need to buckle their seat belts as Quail Lodge & Golf Club offers an extremely off-road Land Rover Experience that results in a whole new perspective on team building. Carmel Valley Ranch boasts 500 acres of discovery, including hatchet-throwing and world-class golf and spa escapes. And Folktale Winery & Vineyards offers grapevine-adjacent yoga and catered dining in the barrel room or Vineyard House.
New and Renovated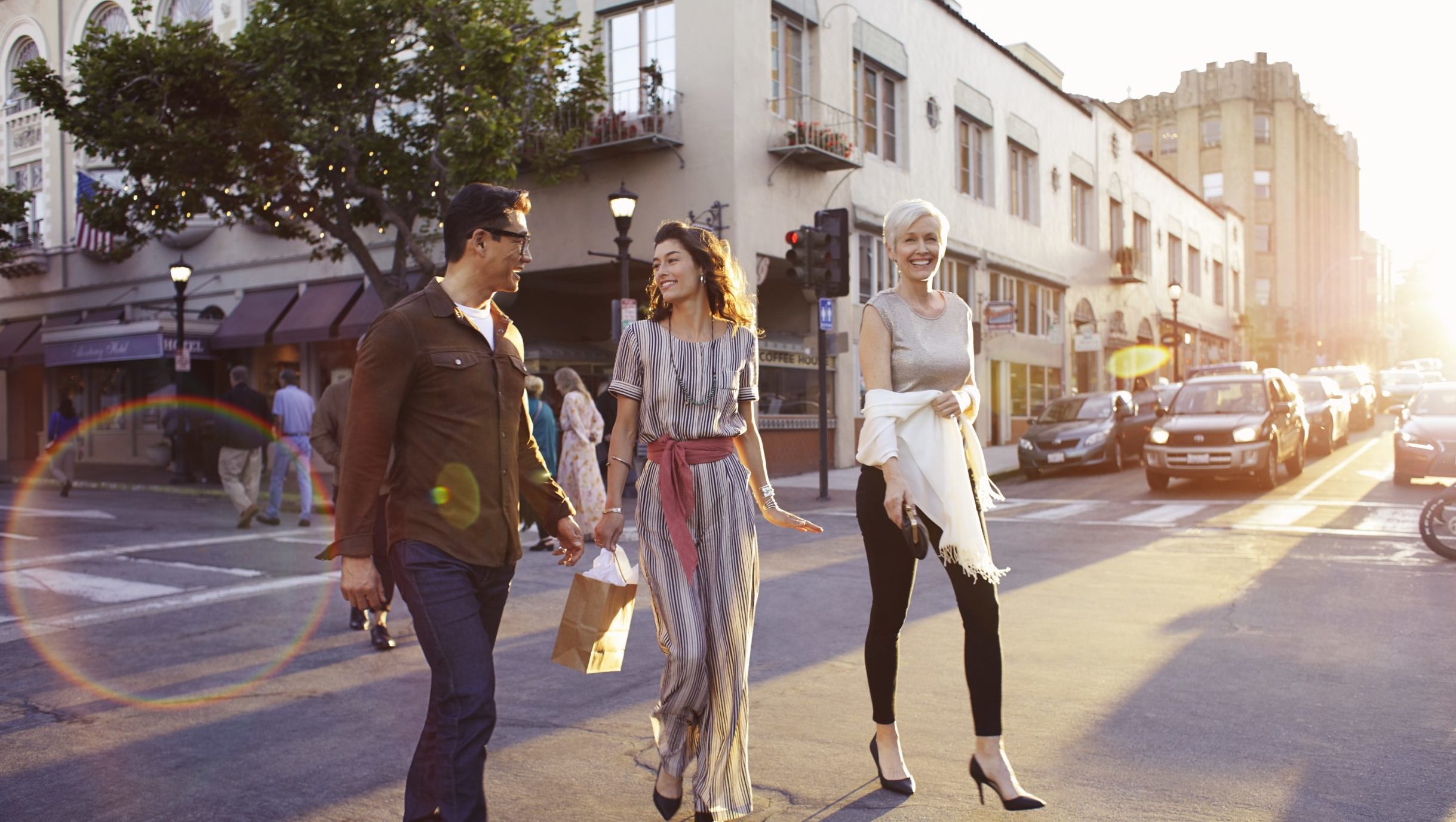 A recent $60 million renovation of Monterey Conference Center created a light, bright central destination for coastal meetings. The more than 40,000-square-foot modern facility is connected to both Portola Hotel and Spa's 60,000 sq. ft. of renovated meeting space/ lobby and outdoor space, and Marriott Monterey's refreshed 87,946 sq. ft. of space. Marriott's 341 guest rooms are getting a fun new look that are scheduled for a big reveal in May.
The city of Monterey has a storied history, which began in 1770. One venue that combines both a layered history and renovated facility is The Barns at Cooper Molera. Dating back to 1827, the sweeping courtyard and restored barn sits on 2.5 acres and hosts receptions and board meetings for shabby-chic meetings.
Another new venue for corporate and creative retreats is The Camp at Carmel Valley. Set among the rolling hills of sun-soaked Carmel Valley, it offers 115 acres for team building in the form of wine tasting, archery and equine activities in a sophisticated wooded setting.
Speaking of camping, newly renovated luxury resort Ventana Big Sur offers glamping accommodations for meetings nestled in California's iconic redwoods.
You can't beat the views at Hyatt Carmel Highlands, which has given groups and other guests unparalleled vistas of the Pacific Ocean at the northern gateway to Big Sur since 1917. Its 48 renovated guest rooms are arrayed across the clifftop property, and 4,945 of indoor and outdoor meeting spaces make it a sought-after venue for gatherings.
The bay scenery from the deck at InterContinental the Clement Monterey never gets old. With 208 guest rooms and 16,000 sq. ft. of meeting space, the waterfront property on Cannery Row is popular with business and leisure travelers.
South of Monterey, new destinations are opening like spring poppies in the destination Visit SLO CAL relaxation experts describe as "the perfect place to catch up with the things that matter most."
The Penny, situated in the heart of downtown San Luis Obispo, is an indoor-outdoor industrial space from the owners of Tinker Tin Trailer Co and Sidecar Cocktail Co; it can serve 300 in style. Boutique Hotel Cerro is cutting the ceremonial ribbon this month on 65 guest rooms and a 4,000-square-foot spa and restaurant. Bring your group to the pool terrace for wood-fired pizza and relaxation.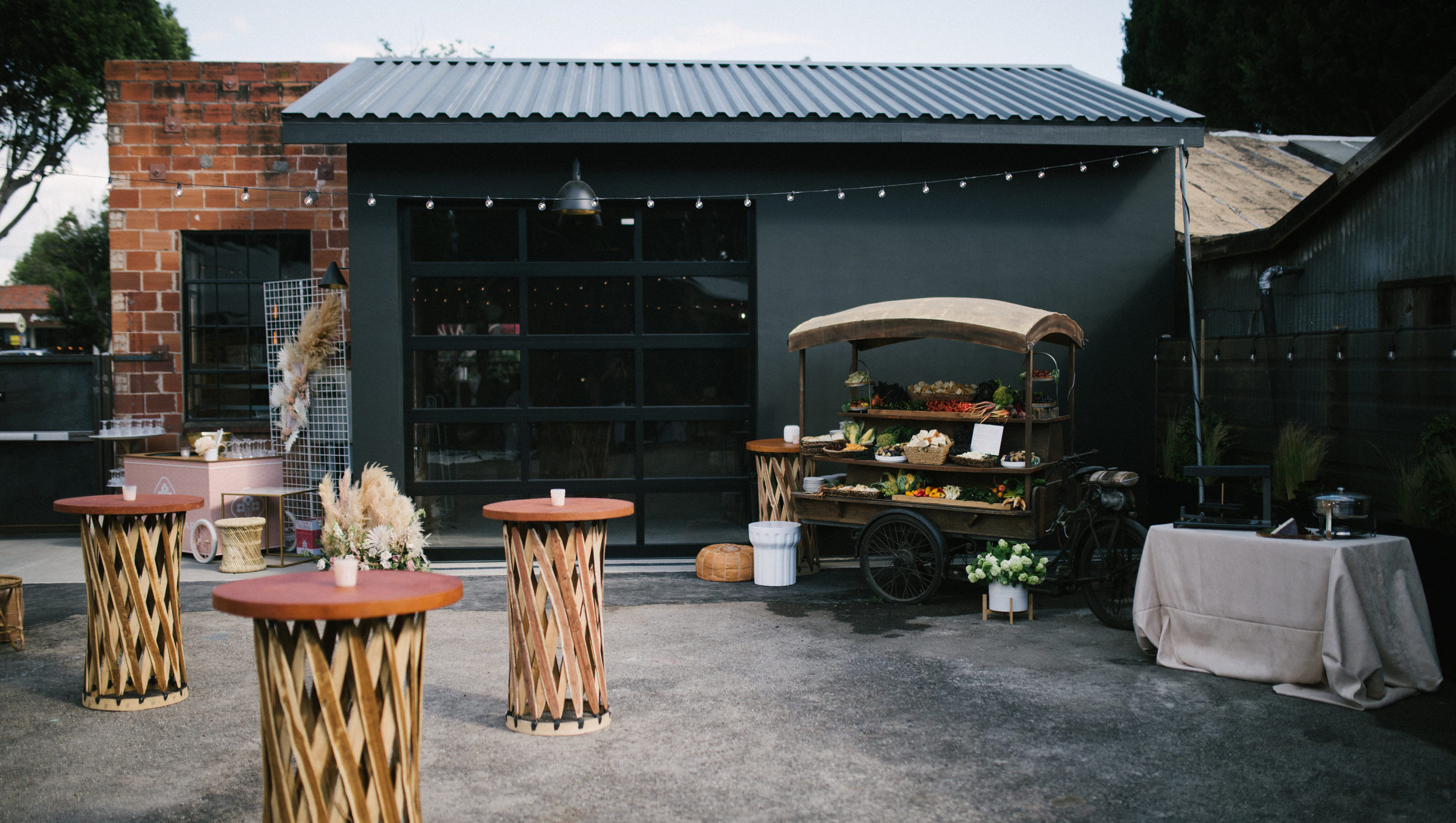 Hotel San Luis Obispo opened in October with 6,450 sq. ft. of meeting space and 78 guest rooms. Ox & Anchor debuts this year on the property with a modern spin on the classic steakhouse. Vespera on Ocean (a member of Marriott's Autograph Collection) also opened in October, with 3,764 sq. ft. of indoor and outdoor event space, in Pismo Beach. The property offers 124 guest rooms, many with private balconies and ocean views.
New again is Octagon Barn, a 1906 building that was on the verge of collapse until it was restored as a 5,000-square-foot event space with lots of local charm.
To the north, Santa Cruz and San Mateo county ride the bleisure wave with plenty of water-facing properties that are strategically close to Silicon Valley. The beach vibe is strong at Oceano Hotel and Spa in Half Moon Bay, which recently renovated the lobby to create a bright, stately space with a nautical vibe and added The Gate House outdoor event space.
San Francisco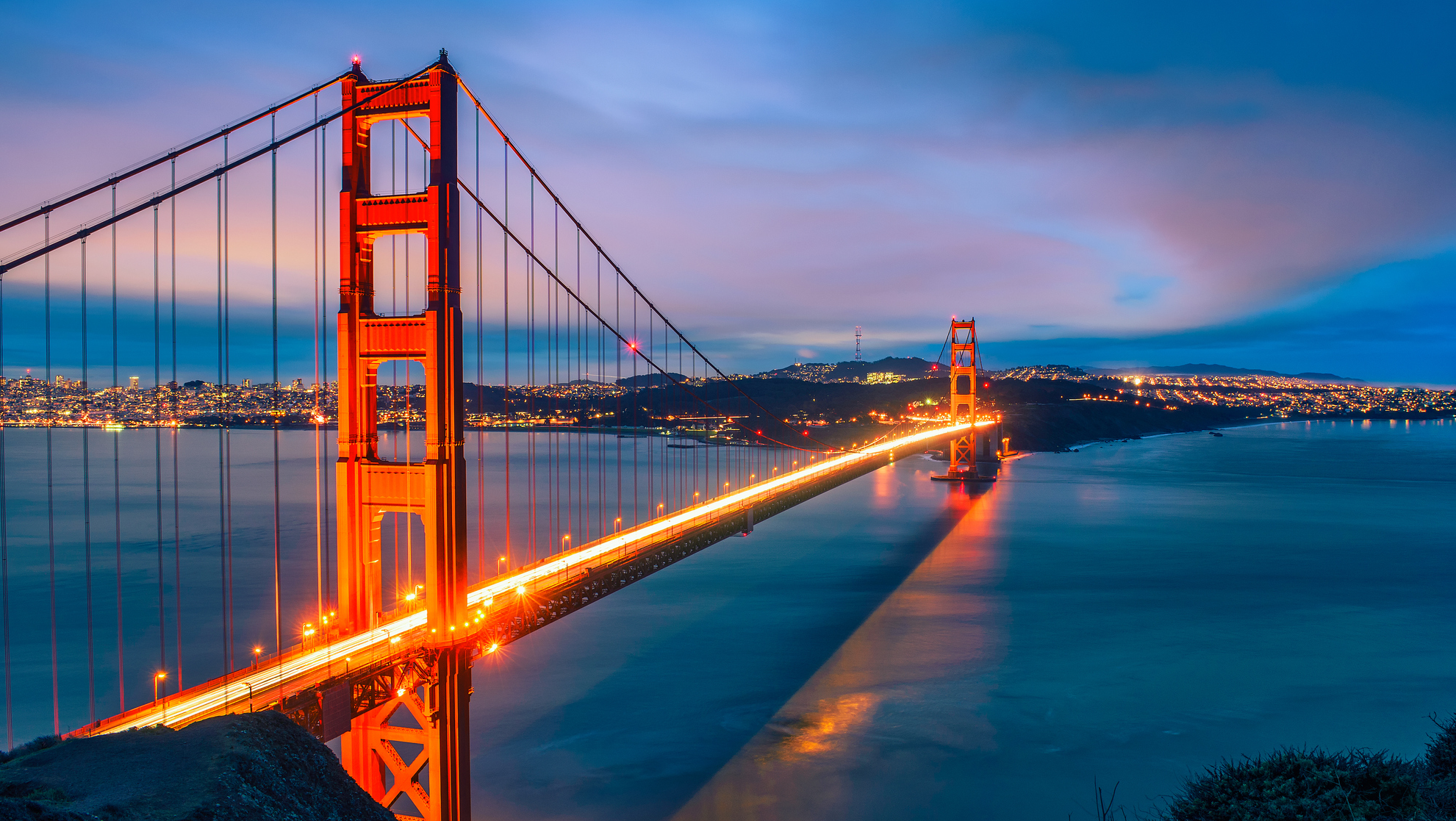 Tom David, executive vice president and chief sales officer at San Francisco Travel, suggests packing comfortable shoes for walking the show floor and exploring the neighborhoods. Bring layers for when the fog comes in on summer evenings—or be prepared to buy a commemorative S.F. fleece hoodie.
"San Francisco is the ideal city for mixing business with leisure; no wonder it's one of the most desirable meeting destinations in the world," he says. The spirit of innovation permeates meetings and business functions, while the spirit of exploration beckons. "Take off the name tag and take advantage of San Francisco's famed museums, performing arts, restaurants and iconic sites," he advises. Small Car, Big Time Tours and SF Spark Tours offer expert-curated sightseeing in a Tesla or a Mini Cooper to take it all in.
In San Francisco's neighbor to the south, Matthew Martinucci, new vice president of sales and destination services with Team San Jose, is welcoming groups to San Jose McEnery Convention Center's 520,000 sq. ft. of meeting space and the renamed San Jose Civic theater.
New and Renovated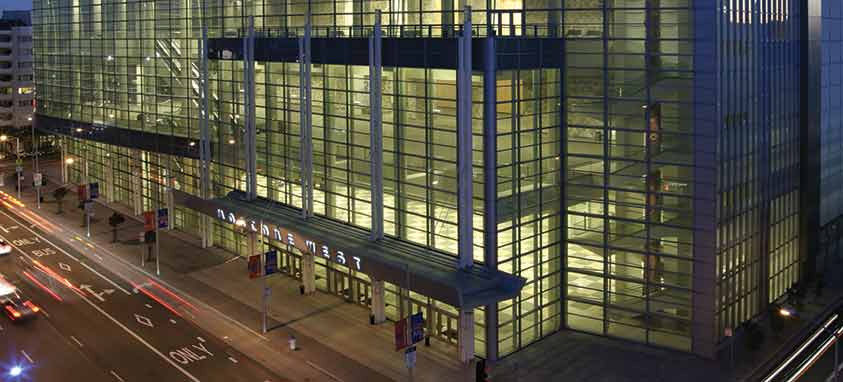 After a recent expansion, Moscone Center is bigger than ever, with more than 2 million sq. ft. in three buildings. Along with nearby Yerba Buena Gardens, the LEED Platinum-designed venue was home base for Salesforce's epic Dreamforce event in November, which brought 170,000 people to the city. Not far away, the new 18,064-seat Chase Center is a jaw-dropping setting for major conventions and performances, not to mention an NBA Golden State Warriors basketball game. Check out the VIP rooms for opulent meeting environs. For something more intimate, refreshed August Hall near Union Square offers historic architecture, a stage and bowling.
While Moscone Center was getting ready for its close-up, many local hotels took time to get some work done. The Westin St. Francis San Francisco upgraded its 56,000 sq. ft. of meeting space with the emphasis on Union Square views. Nearby, Kimpton Sir Francis Drake Hotel retained the Beefeater doorman outside and in the lobby bar, but upgraded the 419 guest rooms and completely transformed the 21st-floor Starlight Room nightclub to a sophisticated, bright space perfect for groups.
InterContinental San Francisco unveiled its renovated 556 guest rooms, including a 2,000-square-foot presidential suite on the 31st floor that screams VIP. Some 43,000 sq. ft. of flexible meeting space channels the same sophisticated vibe. Meanwhile, The St. Regis San Francisco is upping it game with the appointment of executive chef Joseph Tiano and bespoke culinary experiences. The property boasts 260 newly renovated guest rooms and more than 22,000 sq. ft. of meeting space.
New downtown this year is long-awaited Virgin Hotels San Francisco, with 194 guest chambers and more than 7,000 sq. ft. of meeting space and a 4,000-square-foot Everdene rooftop bar. Another popular rooftop vantage point for groups is Charmaine's at San Francisco Proper Hotel in the Tenderloin, where 131 guest rooms and 7,250 sq. ft. of meeting space await in a transformed historic building.
A luxuriously fresh take on the airport hotel is provided by Grand Hyatt at SFO, offering 351 guest rooms with floor-to-ceiling soundproof windows and an elevated dining experience at Quail & Crane. Its 14,435 sq. ft. of meeting space is the antidote to cramped jet travel, with soaring ceilings and all the Wi-Fi connections any techie group could want. Nearby, Hyatt Regency San Francisco Airport recently added two new ballrooms as part of a multimillion-dollar renovation for a total of 69,285 sq. ft. of meeting space and 789 guest rooms. Another convenient resting place for business travelers is Embassy Suites by Hilton San Francisco Airport Waterfront. With 340 guest rooms and 18,000 sq. ft. of meeting space, and miles of water-adjacent walking trails, attendees may not want to leave.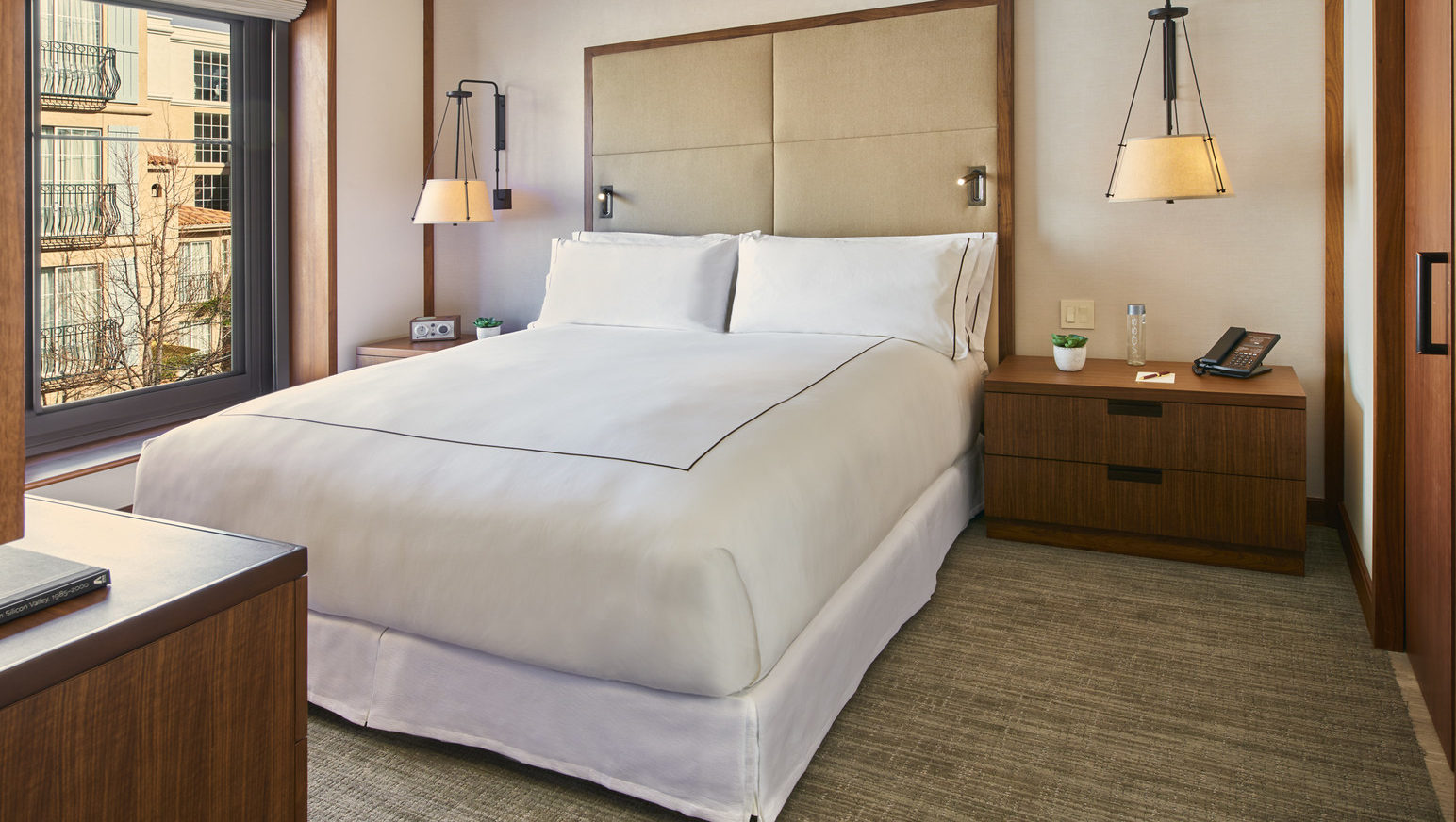 Staying with the posh theme, The Clement Hotel Palo Alto offers a new way to pamper attendees, with personalized concierge services and a residential feel with all-inclusive service. The boutique property adjacent to Stanford University offers 23 one-bedroom suites and the Jury Room, a boardroom for meeting connoisseurs.
Historic Hayes Mansion in San Jose is embarking on its own multimillion-dollar makeover after being newly purchased. The 214-room property was built in 1905 and could reopen with a new name as early as spring 2020.
East Bay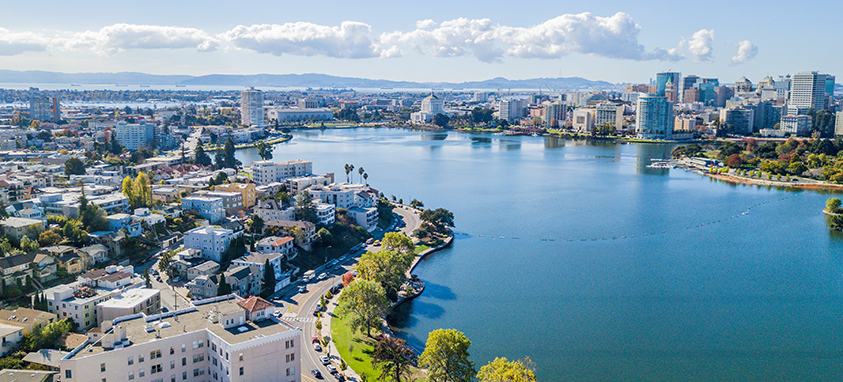 On the other side of the dancing lights of the self-anchored suspension Bay Bridge, Oakland, Berkeley, Walnut Creek, Concord and Pleasanton await.
Rhanee Palma, chief sales officer at Visit Oakland, says when it is time to get real, it is time to check out the creative culinary, business and philanthropic spark in her diverse city. From mural painting with Oakland's Dragon School in Chinatown to yacht sailing with Passage Nautical, circus training with Kinetic Arts Center and a scenic gondola ride to The Landing Cafe at Oakland Zoo, the experience will be a memorable one. Plus, this year the historic Henry J. Kaiser Convention Center will reopen on Lake Merritt with a theater, restaurant and terrace space.
A short Bay Area Rapid Transit (BART) light-rail trip away is a more relaxed meeting destination. Walnut Creek is home to rolling hillsides and the new 10,000-square-foot Shadowbrook Winery and Tasting Room, known for its award-winning cabernet sauvignon. Scott Slocum, regional director of sales and marketing with Visit Walnut Creek, suggests booking extra time to explore the area he calls "the jewel of the East Bay."
New and Renovated
No fewer than seven properties, with a total of 1,000 guest rooms, are opening their doors in Oakland by 2021. New hotels on the block include 121-room Hampton Inn by Hilton Downtown Oakland (opened in September 2019) and a 286-room, dual-branded Residence Inn and AC Hotel (scheduled to open in 2021). Town Hotel and a Moxy Hotel have staked claims in Oakland's Uptown District, with plans for 2021 openings.
The new, 160-room Residence Inn by Marriott Walnut Creek extended-stay hotel recently opened across the street from Walnut Creek BART, making it convenient for those traveling all over the Bay Area.
The California Side of the Lake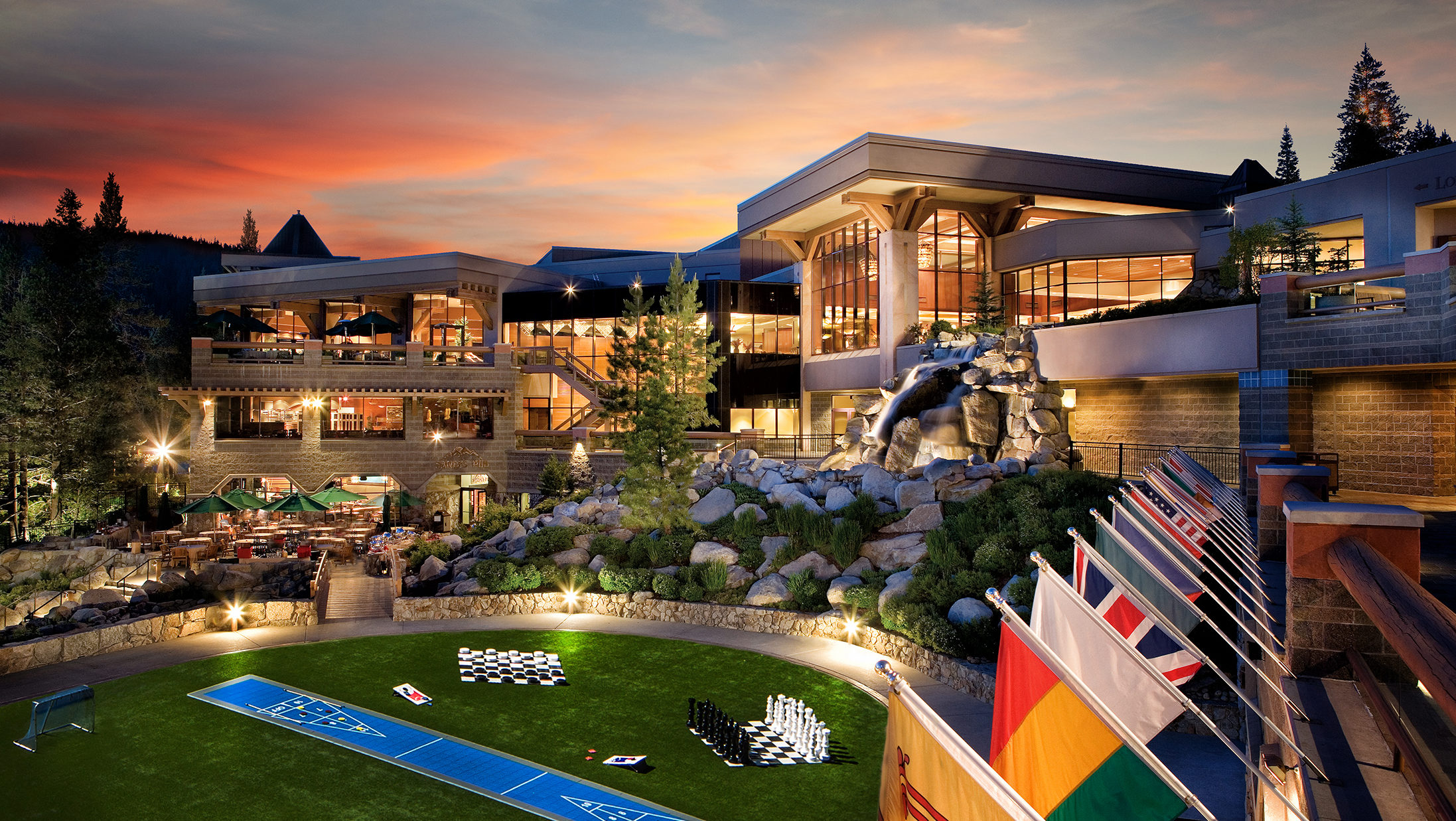 Sunny California is also home to a winter wonderland—Lake Tahoe, the largest alpine body of water in the country, which straddles the California-Nevada state line. Following are some entertaining ways to inspire body and mind.
Resort at Squaw Creek, a AAA Four Diamond resort with 33,000 sq. ft. of indoor venue space and 14,750 sq. ft. in the great outdoors, offers world-class biking and skiing, a championship golf course and an indulgent, luxury day spa.
Northstar California hosts events at more than 8,000 feet above sea level by whisking attendees up the gondola for a dinner at Zephyr Lodge or nestled in the village at a 1,500-square-foot outdoor pavilion surrounded by evergreens.
The Ritz-Carlton Lake Tahoe provides a luxurious way to meet all year round, as the venue boasts two ballrooms with floor-to-ceiling windows and another 15,000 sq. ft. of outdoor event space. The Lake Club is an exclusive VIP experience that includes access to a private boat pier, with kayak and standup paddleboards, an outdoor whirlpool, fireplaces and upscale catering.
Granlibakken Tahoe, located in a 74-acre wooded valley, can host groups as large as 400 for yoga classes at the new Soul Shelter yoga and meditation space. Teams can bond as they snowshoe through the forested meadow, ski down the intimate hill and traverse the first aerial adventure park in California.
Palm Springs Runs Both Hot and Cool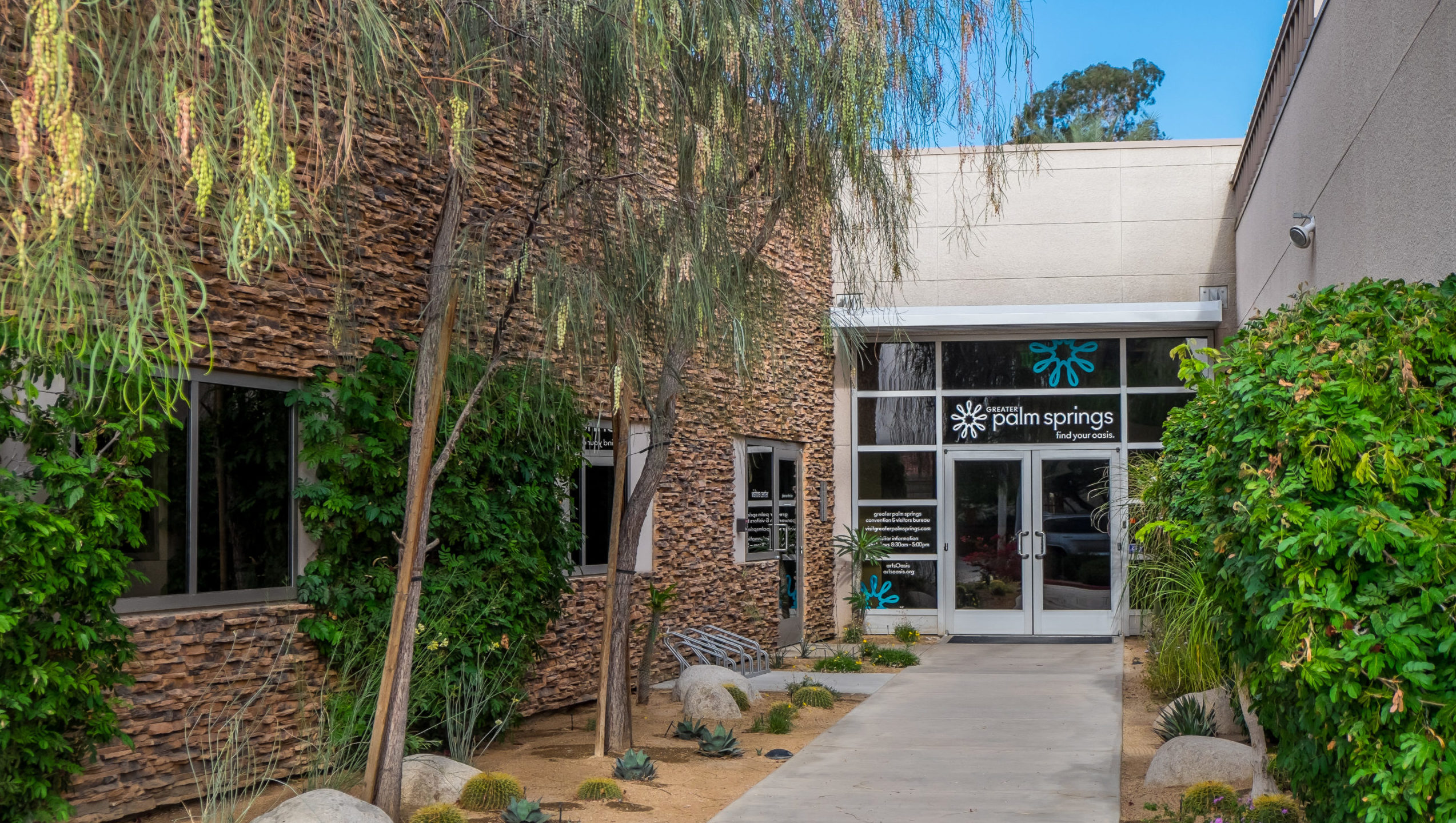 The oasis in the Sonoran Desert beckons groups with modern hotels, rich Native-American heritage and mid-century architectural charm. Greater Palm Springs Convention & Visitors Bureau reports that a flood of new meeting infrastructure is in the works in nine cities—Palm Springs, Desert Hot Springs, Cathedral City, Rancho Mirage, Palm Desert, Indian Wells, La Quinta, Indo and Coachella—just a short drive from any spot in Southern California.
For wellness-focused groups, Two Bunch Palms Resort recently completed a $2 million renovation of 67 guest rooms and spa, which features a hot mineral spring. The sprawling golf mecca, JW Marriott Desert Springs Resort & Spa, is completing a $50 million renovation of its 884 guest rooms and massive 230,000 sq. ft. of meeting space.
Renaissance Esmeralda Resort & Spa Indian Wells is fresh off its own $24 million renovation of 560 guest rooms that reimagined the lobby and bar. Look for one of the classics, La Quinta Resort & Club, to add even more meeting space to its 190,000 sq. ft. of event-ready carpeting in the coming year.
On the books for 2020 is Coachella's first resort, Hotel Indigo, which will feature 250 casita-style guest rooms and a spa and conference center with a modern edge. It will be accompanied by an 11-acre outdoor concert and exhibition venue.
Sacramento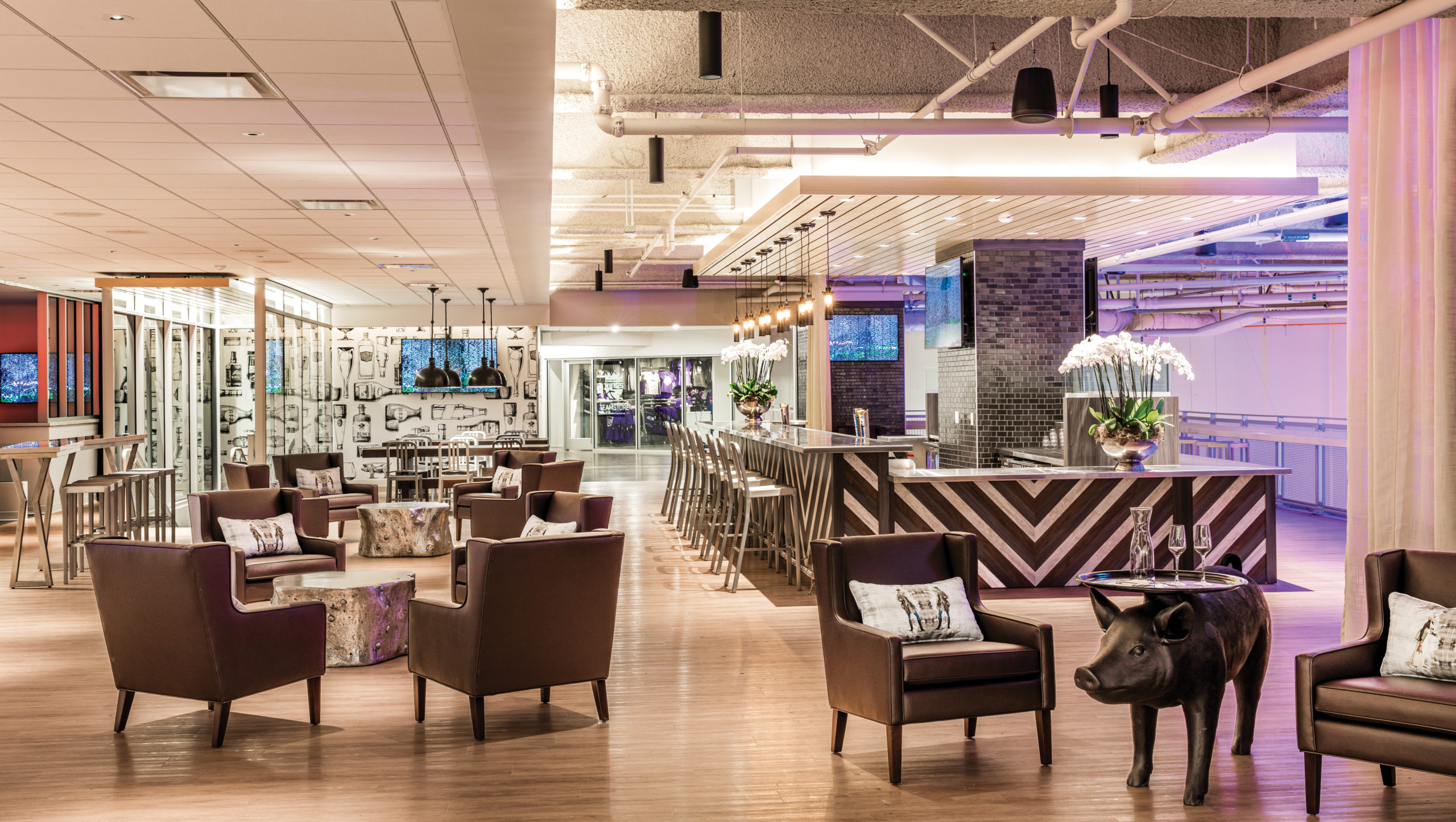 Mike Testa, president and CEO of Visit Sacramento, suggests bringing your appetite when attending a conference in California's capital city. America's Farm-to-Fork Capital features fresh, local food around every corner—including inside Golden 1 Center arena (home of NBA Sacramento Kings) in Downtown Commons (known as DoCo to the locals).
A discount badge system provides an easy way for convention delegates to explore Sacramento and get a little something extra at every stop. Special deals and experiences from partner restaurants and retailers serve as a road map for places to grab a quick lunch or coffee between sessions or while touring the Wide Open Walls murals splashed across the city.
New and Renovated
Sacramento Convention Center is currently undergoing an exciting transformation and renovation. When it reopens in 2020, Testa says it will "change the face of meetings and conventions in Northern California." It will add 40,000 sq. ft. of flex room and modern design, along with a new outdoor plaza for event activations.
For DoCo-centric events, Kimpton Sawyer Hotel has 250 guest rooms and 22,000 sq. ft. of flexibly fun meeting space. But wait, there is more: A new 165-room Hyatt Place Hotel is on the way in a historic brick building around the corner.
"It's hugely important to us that our delegates get to enjoy Sacramento while they're here, whether it's by strolling a farmers market outside their convention, taking a guided local art tour on an excursion or sipping a cold, local beer when the day is done," Testa said.
Follow the Trailblazers
Visit California President and CEO Caroline Beteta, promotes the state as a place with something for everyone.
"From mountainous solitude and coastal retreats to bustling global cities and technology epicenters, California's range in climate, geography and culture has been the backdrop for countless cultural movements and innovations. Inspirational trendsetters and trailblazers flock to the Golden State, where group interests unite and the pace is set for the world to follow."
She suggests checking out some of the hidden gems beyond iconic destinations. "Seasoned travelers can return to California time and time again, with each experience richer than the last."
New attractions are scheduled to open up and down the state in the coming year. From team building at Avengers Campus (launching at Disney California Adventure Park in Anaheim) and SoFi Stadium entertainment complex in Inglewood, where NFL's Los Angeles Rams and Chargers will play to a new Redwood Canopy Walk at Sequoia Park Zoo in the redwoods of Eureka. In the middle of the state, 48,000-square-foot Agua Caliente Cultural Museum, the largest Native American museum west of the Mississippi, will open in Palm Springs.
In 2020, California will debut a wealth of new accommodation offerings, ranging from boutique properties to luxury hotels. Highlights include the Pendry West Hollywood by Montage Hotels & Resorts, Four Seasons Resort and Residences Napa Valley, Andaz Palm Springs, Yotel San Francisco, and two new beachfront resorts in Oceanside.
Come see for yourself!