Ottawa, Canada's capital, features top museums, national sites and landmarks, a wide variety of restaurants and excellent meeting facilities. It also offers plenty of outdoor opportunities.
More: Planning by the Seasons in Eastern Canada
"The outdoors can be appreciated by getting out and enjoying active time in our great infrastructure, like the more than 800 kilometers [497 miles] of bike paths in the Ottawa-Gatineau area and cross-country ski trails along the Ottawa River," says Lesley Mackay, vice president of meetings and major events for Ottawa Tourism.
Here's a glimpse at how groups can enjoy Ottawa through the seasons.
Spring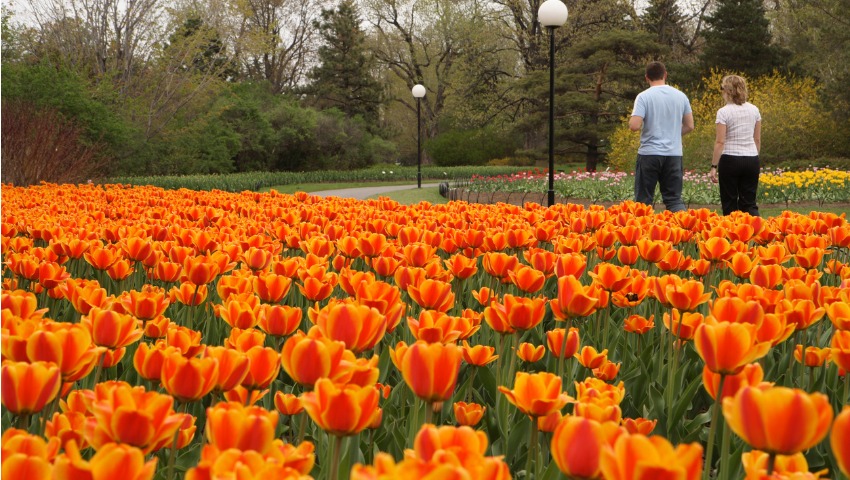 One of the top spring activities for groups in Ottawa is visiting one of the many "sugar bushes" (maple syrup farms) that show how maple syrup is made. Sugar bushes also offer options such as a hearty pancake lunch, maple syrup treats and sleigh rides.
But above all, spring brings Canadian Tulip Festival, during which Ottawa becomes a waving sea of more than 1 million brilliant blossoms. The festival was established to celebrate the historic gift of tulips from the Netherlands' royal family to Canadians for their role in liberating the country during World War II. Held in May, the festival draws more than 650,000 annually.
Summer
An outdoor-oriented city, Ottawa really comes into its own in summer. Residents and visitors spill into parks, trails, the Rideau Canal and rivers. It seems that just about everyone takes advantage of the city's massive system of green spaces to walk, jog, cycle or blade.
More: Three Reasons to Take Your Meeting Outdoors this Summer
Festivals and celebrations are also in full swing, including Canada Day, the country's birthday, on July 1. Crowds begin to gather on Parliament Hill for a flag-raising ceremony and the Changing of the Guard. At noon, the acrobatic Snowbirds fly their jets overhead in an exciting demonstration of their skills. During the rest of the day, attendees enjoy listening to live music and participating in an array of activities across the city.
Fall
Like elsewhere in Eastern Canada, brilliantly colored leaves and other autumn features are on full display in the fall in Ottawa. Fall is harvest time there, and there are plenty of fairs and Thanksgiving celebrations. The farmers markets are at their peak, overflowing with produce and home-made baked goods, jams and preserves.
One enticing option for groups is to spend part of a day at the picturesque town of Wakefield, situated 22 miles from Ottawa on the Gatineau River in Quebec Province. It's hard to imagine a more serene fall setting than Wakefield, with its charming cafes, cozy art galleries, soothing spas and abundance of hiking trails.
Winter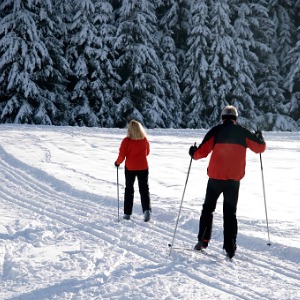 Throughout the winter, groups can enjoy winter sports and activities such as cross-country skiing, downhill skiing, snowshoeing and hiking. A section of the Rideau Canal, which runs through the heart of Ottawa, becomes the world's largest (1.78 million sq. ft.) and second longest (4.8 miles) ice-skating rink.
Rideau Canal Skateway is used for many activities during Winterlude, a celebration of all things winter, including snow slides, games and an international ice sculpture competition. It also features concerts, F&B and unique art.
Fabulous Meeting Places
Offering 192,000 sq. ft. of meeting space, Shaw Centre is one of the world's elite convention centers. Located in the heart of downtown and overlooking the Rideau Canal, it boasts a sweeping glass facade encasing four floors of state-of-the-art meeting space, including the 57,740-square-foot Canada Hall.
The Westin Ottawa offers 18 meeting rooms and over 36,000 sq. ft. of flexible convention and meeting space, including Confederation Ballroom, with 16,500 sq. ft. of meeting space. The hotel's newly expanded 7,440-square-foot Governor General Ballroom features natural light and 12-foot-tall windows overlooking the Rideau Canal and Canadian Parliament buildings.
Recently renovated Fairmont Chateau Laurier, located in the center of the city, offers 18 meeting rooms, including a 5,886-square-foot ballroom. The landmark, 429-room hotel is a magnificent limestone edifice with turrets and masonry reminiscent of a French chateau.
Signature Sandman Ottawa Airport Hotel, which opened in July,  is just an eight-minute drive from Ottawa International Airport (YOW). It offers 201 guest rooms, as well as many options in banquet facilities and meeting rooms.
Read about how groups can experience the seasons in three of Canada's other major cities—Montreal, Quebec City and Toronto—in Dan Johnson's story, "Planning by the Seasons: Whatever the Time of Year, Eastern Canada Features Unique Adventures for Groups," in the November issue of Smart Meetings.