In her new position as director of hotel sales at Visit Houston after 15 years in the hotel industry, Melinda Mintz spoke with Smart Meetings about her personal and professional journey. Smart Women in Meetings: Innovator Awards 2022 winner Mintz discusses her gratitude towards mentorship and her desire to pay it forward, the ways in which grit and resilience have been catalysts in her successful career and the aspects she loves about working for Visit Houston to help meeting profs have a stellar event.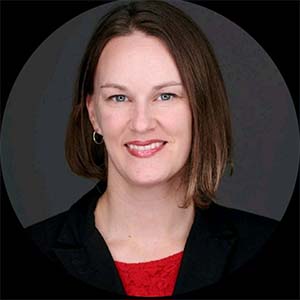 Q: How did you get into the meetings industry? What was the one moment you knew that this was the industry you wanted to be in?
A: It was a little bit like a fluke. When I first started in hospitality, I knew I wanted to work with people and I wanted to be able to help accommodate people in their requests. I started at the front desk and I got to know everybody. After I graduated college, I moved to Texas and the first job that I applied for was in a catering sales office as an assistant. I had a really great mentor there who helped teach me a lot about what it is to take care of customers. She helped push me into the conference planning role and it really helped me launch my career in the meetings and planning industry.
From there, I went into sales and I was a sales manager for about five years. I had the opportunity to get another great mentor (who) helped me and push(ed) me in into the director of sales role where I get a chance to now mentor other people in the hotel and meetings industry.
Read More: The Story Behind Smart Women in Meetings Awards 2023
Q: Sounds like mentorship is a theme in your career. How important is mentorship in the meetings industry?
A: I think mentors are so extremely important. One of the coolest things about our industry is that you may have the background and the education and the experience, but really it's about interactions. It's about getting to know what you do and figuring out how to make it happen for people. Asking the right questions and understanding what people need in order to help them.
Q: You recently made the move from the hotel industry to Visit Houston. What made you change from the hotel industry to working with a CVB? What's the best part about working for Visit Houston?
A: I was working in the hotel industry and have been for 15 years, between front desk and conference planning and sales and services. I was looking for a greater and bigger opportunity. It's nice to be able to now have a bigger platform to be able to work with more Houston hotels. What I love more than anything is providing hospitality, but also building a network and connections between our customers and the partners that can really help find them what they want in order to make their event successful.
Q: What is the best food you can get in Houston?
A: There is no shortage of anything you want to eat in Houston. Like barbeque, brisket that has been smoked for over 20 hours. But the cool thing about Houston is that we have a lot of fusion restaurants as well. My favorite thing about Houston is being able to try something new, no matter what. We have a food hall and I met a customer there the other day. She wanted to go to this North African fusion restaurant. I said "alright, I will have what she's having." And it was delicious. Sometimes you just need a little bit of a nudge to try something that you haven't tried before. You say favorite food in Houston? I don't even have a favorite restaurant.
Read More: Houston: The New Capital of Southern Cool
Q: In the Smart Woman VIP Club, we have been talking a lot about leadership, grit and resilience. Are there any times had had to dig deep and mobilize these qualities in your career and/or personal life?
A: A couple of times. You don't see males majors going from salesperson to being a director of sales. But my director of sales was a great mentor for me to learn a lot about what she did. She ended up (taking) medical leave and so I was filling that position. So I was in the process of filling that position, and not being only a co-worker to my current co-workers but also being their boss. At some point, you have to realize that even in those times, when you don't know where you're supposed to be going or what you're supposed to be doing, you have to put yourself out there.
I had to let my boss know – I'm interested in this position. (That) was really hard for me at the time because I was younger, I was a sales manager, why would anybody consider me to be a director of sales? But I had already been doing the job. They gave me a shot and the rest is history.