How many meetings do you sit in during a typical day at work? How many hours do you devote to brainstorming ideas, resolving problems, sharing updates and collaborating with your colleagues, direct reports and bosses? Despite collaborating so often, business meetings are not always productive and problems too often don't get resolved until too much time has been wasted.
How can you improve these meetings and save precious hours? First, use your technology wisely. Adopting innovative technology can increase your productivity or improve your collaboration.
More: Meeting and Event Planners: Your Time is Money
Secondly, adopt video conferencing when possible. It can streamline communication and ensures everyone has access to the same information in real time. But not all video apps work the same. Choose your technology carefully so you don't spend half of the time trying to hear what others are saying over a weak connection.
Are You Still Using These Technologies?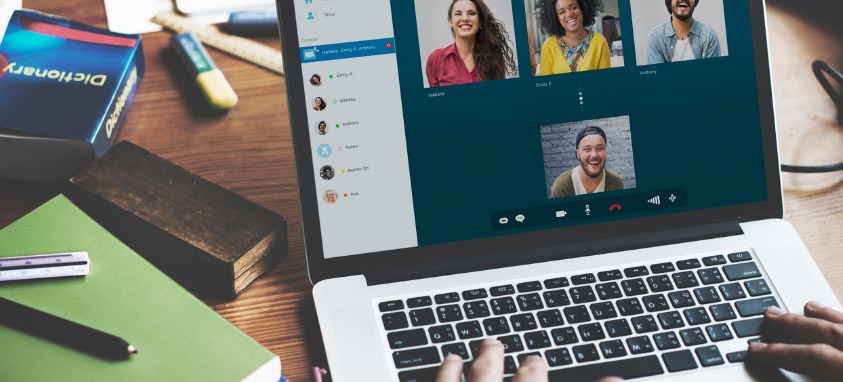 The Tools
1. Skype—Skype was a widely used software for video conferencing, but in this era, it just fails to be effective. For starters, the call quality is often poor, even if you have a great internet connection. Second, they just recently changed their interface, which may make usage more complex for some of your participants. Third, group video chats are limited to 25 people for the free version; what do you do when your team has over 50 members?
Fourth, information can be shared in real time, but it cannot be simultaneously edited by everyone on the call. This makes data exchange an issue. Fifth, the file sharing limit for Skype is 300 MB; bigger files must be shared via OneDrive, or Google Drive, or an extra solution. Sixth, additional participants have to be invited to a call; they can't join using a link as other tools offer. And lastly, Skype can only be used when the software has been downloaded and a user ID has been created; there aren't any options that allow you to use the program as a guest.
Skype is amazing for one-on-one meetings and touching base with a few team members, but whenever entire teams have to collaborate, look elsewhere.
2. Zoom—Zoom is a tad bit better than Skype; you can make presentations and share screens more conveniently. However, proprietary software must be installed when using Zoom for the first time. Also, if you use Zoom on a Linux platform, you'll probably be facing connectivity issues. The paid version of Zoom is more expensive than other similar tools; while you can customize the plan, there are too many factors to consider which may make the process more complex.
3. Google Hangouts—Google Hangouts is a pretty basic audio and video calling software. Screen sharing is offered, but group calls are limited to 10 people, even fewer than Skype. There is no desktop app and only images can be shared.
Hangouts display every chat as a new window; should you open too many of these together, they all get mixed up, especially on a smaller screen. At most, only five or six chat windows can be displayed on the screen without cluttering the screen.
4. GoToMeeting—GoToMeeting is much better than other video conferencing tools. But there are still certain negative aspects of using this software. For instance, only 25 cameras can be turned on during a group video call. Also, you must have a bandwidth of at least 1 Mbps, so GTM won't work until your internet connection is solid. If there are too many attendees, call quality may deteriorate for the participants. Meetings cannot be recorded if you have a Starter plan. Moreover, the chat option is limited as the chat room is available only for the duration of the meeting.
The Hardware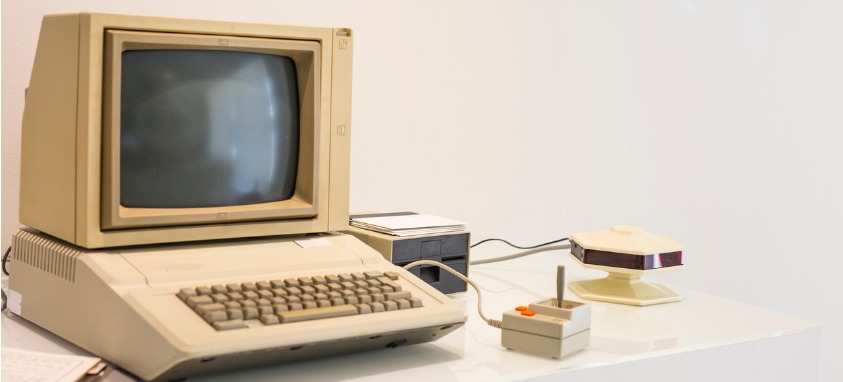 5. Laptop and Mobile Cameras—Do you still use the camera that came with your laptop or phone for video calls? The output at the receiving end of the call may not be so good with the picture often freezing or getting delayed. Also, these cameras only show a certain angle. Newer video conferencing technology features a smart 360-degree camera that provides an entire view of the boardroom.
6. Internet Connection—You will definitely need a speedy internet connection to ensure an above par audio and video quality at both ends.
7. Incompatible Devices—Compatibility issues often arise because of outdated hardware and/or software. Switching to newer technologies can prevent these challenges.
8. High-Quality Audio Devices—Gone are the days when you could judge a call quality based on how good the audio reception and transmission was. Rather than focusing on microphones and speakers, think about upgrading your conference room to a better and quieter work environment.
What Features Should Your Conference Room Have?
Many businesses prioritize a fast internet connection, audio and video quality and power outlets when determining the quality of their video conference tools. Considering the smart range of tools that have emerged like digital whiteboards, AI integration and voice assistants. These solutions are pushing companies to step away from obsolete video conferencing platforms and to change their approach.
More: How to Event Tech Like a Pro
Other essential features of a conference center include cloud collaboration, streamlined document integration, mobile compatible design and browser-based video conferencing.
A Look into the Future
Video conferencing technology is a must-have rather than just being a strategic advantage. AI, augmented reality, facial expression monitoring and language translations can be expected to take video calls to an entirely new level.
The meeting rooms of the future will be designed to offer incredible experiences to both present and remote users. Siloed communication tools will no longer be used; Unified Communications and Collaboration or UCC will be the new approach.
Amanda McPhail runs the booking team for IQ SmartCenter—a sleek and modern San Diego conference center. Her expertise is in the wedding and event industry, and she enjoys blogging about the latest trends and industry topics.