Some things just go well together, like peanut butter and jelly. You can probably name a few other combinations, but one you probably weren't thinking of is classic video games and bars. Arcade bars have been around for more than a decade, but they have become more popular in recent years, and with good reason. Let out your inner child in these nostalgia-inducing adult playgrounds.
Related: 5 Fabulous San Francisco Rooftop Bars
Emporium SF, San Francisco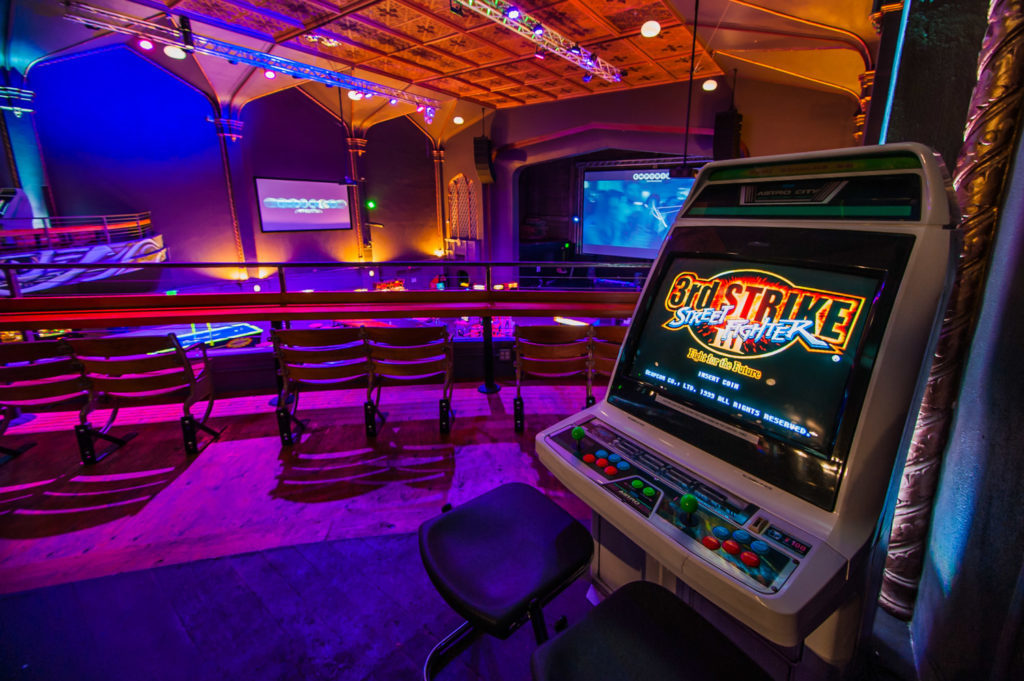 This lively spot features 44 arcade games and 17 pinball machines, two foosball tables, a 50-inch projection screen, rotating draft cocktails and more. And it just opened a second location in Oakland on Feb. 27.
The Emporium hosts company parties and team-building events for groups with up to 800 guests, and buyouts are an option; it also provides free table reservations for groups of less than 40 people. Food isn't provided, but The Emporium will help coordinate food catering from one of their restaurant or catering partners.
Visitors at Emporium can swing by at night to listen to various DJs on full stages two nights per week.
Barcade, Brooklyn, New York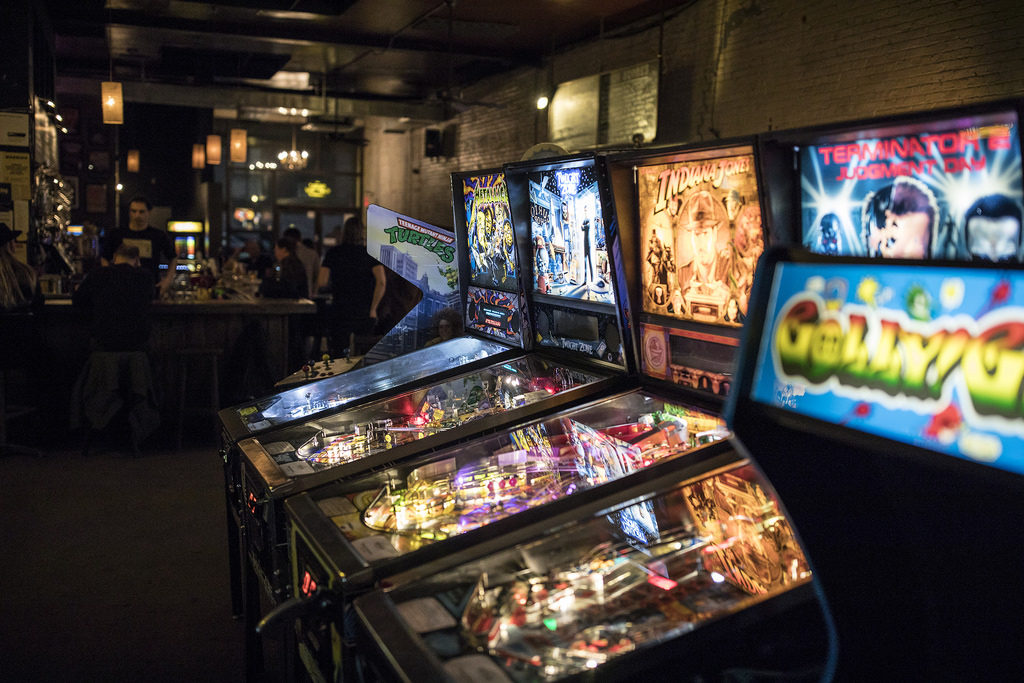 The self-proclaimed Original Arcade Bar currently has seven locations open along the East Coast—in New York, New Jersey, Pennsylvania and Connecticut. The first location, in New York, opened in 2004.
Barcade is an environmentally friendly place. From the eco-conscious products to the recycled material used to construct the property, several programs have been implemented to help lessen the blow of their footprint. The building operates on wind power provided by local wind farms. Much of what was used during construction was either found or salvaged.
It serves only locally brewed craft beer, on draft; by not serving beer in cans and bottles, it's able to move beer at a quicker pace. Empty kegs are returned to their respective breweries for cleaning and refilling. Even the beer menus are recycled. Barcade is available for group buyouts.
Related: What Planners Need to Know About eSports
Ground Kontrol, Portland, Oregon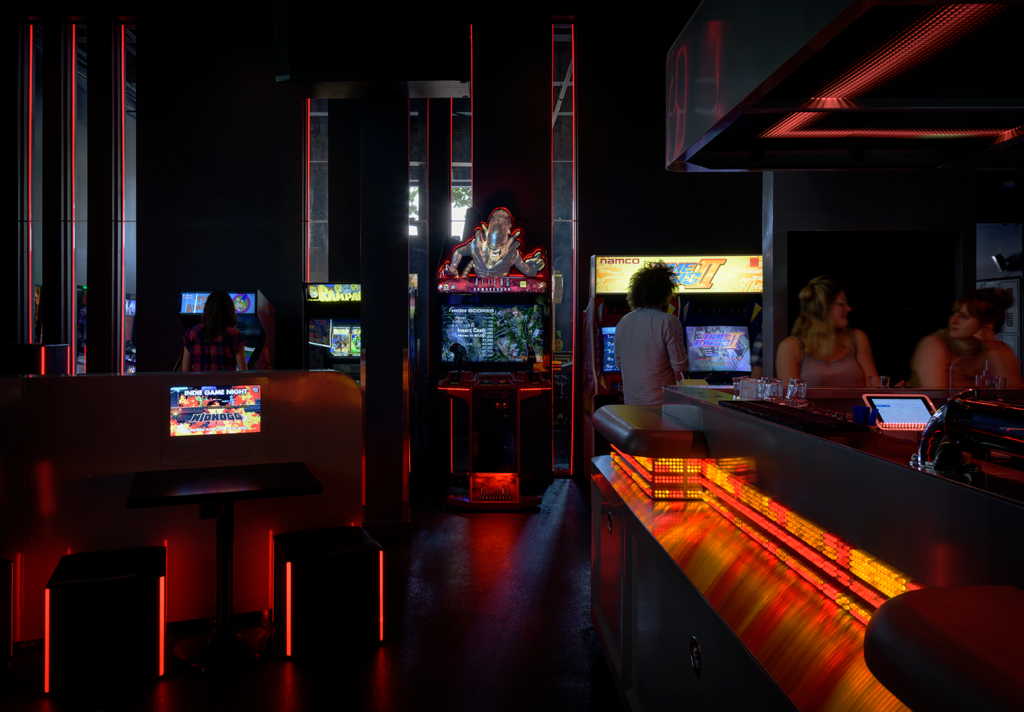 Ground Kontrol opened in mid-1999 and subsequently moved to several locations. You can play more than 100 classic arcade games from the 1970s to the 2000s. The games range from the familiar—such as Mario Bros., Pac-Man and Frogger—to the esoteric.
There's loads of daytime fun to be had, but that only scratches the surface, as Ground Kontrol hosts late-night events throughout the year. Featured events include, but are not limited to, free Monday night tournaments for games, including Super Smash Bros. and Street Fighter, a variety of live DJs and Rock BandxGround Kontrol, much like karaoke, but in addition to singing, players can also rock the drums, bass or guitar.
Ground Kontrol also is holding its 11th annual pinball tournament this year. Also, every third Thursday, it hosts a stand-up comedy show, cleverly named No Pun Intendo. You can host private events, as well. Among the most common are company holiday parties and conference after-parties, said Dylan Snow, promotions director at Ground Kontrol.
There are two sides of the arcade—the red side and blue side—both of which are available for buyouts, either individually or simultaneously.