The personal touch attendees expect from meetings is now largely being delivered with the help of machines. Yes, the event business has officially entered the realm of high-tech. From smart apps to the Internet of Things (IoT), event professionals must either master programming along with spreadsheets and CRM database building—or hire someone who does. Smart Meetings covered all the must-have tech advances this year to help you stay at the top of your game.
Here are the 11 event tech trends you don't want to miss.
Cybersecurity: Securing attendee data topped the list of concerns for many planners this year. In light of some serious security breaches and the enactment of GDPR, privacy policies became a priority for everyone.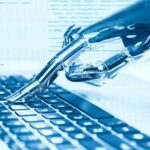 MAP: Meeting automation platforms offer streamlined analytics, scheduling and digital integration by pulling data from calendars, spreadsheets and contact-management tools, such as Salesforce. "Meeting automation platforms will add value to an organization's ability to increase B2B engagement where strategic meetings occur, allowing them to gain insights on the impact on advancing revenue pipeline, the return on investments in events, briefing centers, roadshows and ultimately, drive business forward," explained Jifflenow Chief Marketing Officer Ravi Chalaka.
Real-Time Apps: Even more planners switched from paper to digital communication at events in 2018 by ditching the printed program and adopting apps that offer dynamic agendas, easy discovery and communication between attendees and social media hook-ups.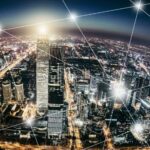 Internet of Things: Hotels have discovered that connecting objects via the internet can pay dividends in lower costs and enhanced guest experiences. IoT, also referred to as The Third Wave of Innovation, can be seen in the form of energy-management systems that automatically turn lights on when you enter the room and turn them off when you leave, allow you to unlock the door with your phone and—with an assist from AI—even remember your favorite television station.
Blockchain Ticketing: The distributed database transaction system developed around Bitcoin could be a boon for event professionals as counterfeit-proof ticketing would streamline operations for large events, making scalping and ticket fraud so 2017.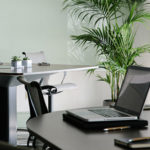 Smart Conference Rooms: From video walls and wireless projection systems to preprogrammed climate-control systems, the spaces where we gather are anticipating our needs and putting the power in the planner's hands by making logistics easier. Planners are also taking advantage of Low Energy Bluetooth (LBE) that can be linked to beacon-badge technology to monitor meeting spaces and gain insights about attendee behavior.
Self-Driving Everything: From driverless shuttles to autonomous hotel rooms, complete with toilet, shower and miniature kitchen, the hospitality industry is going along with innovation for the ride to stress-free transportation.
Travel Tech: Biorecognition could eliminate lengthy screening lines at airports. From facial recognition technology to Global Entry at the customs kiosk that prompts for a Trusted Known Traveler Number and fingerprint scan, technology is helping to speed the journey to the gate for planners.
Projection Mapping: Spatial augmented reality can bring your vision to 3-D life. The video-mapping technology that puts attendees in the driver's seat for experiences, such as Fast & Furious Live, can also help with client presentations and planning. Hoteliers have already discovered the immersive power of virtual reality headsets for sales calls.
Recharging Chairs: One of the most popular stories of the season featured Connect Chairs, which include high-capacity USB ports powered by rechargeable batteries stored under a removable side tray so attendees can power up while they listen to a presentation.
Group FaceTime: The buzz in Appleland was about the capability built into the latest operating system (iOS 12) to allow as many as 32 callers to participate in a conversation without messy call-in numbers and passwords. It's like a pre-con in your pocket.
Bonus Gee-whiz Trend to Watch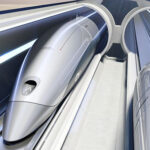 Hyperloop: 2018 was the year a number of players advanced their drive toward developing high-speed transportation using low-pressure, sealed-tube systems powered by compressed air or magnetic repulsion in a low-friction environment. We are talking about loading attendees into capsules and sending them to the destination at speeds of 700 mph.
Follow us as we will watch how all these trends play out in 2019 #MeetSmart.