Social media is a constantly evolving medium that's used all over the world in every market. Every business should be using social media to their advantage, whether to spread news or share products and boost sales, but when it comes to deciding which platforms to use and how, there are five distinct social media outlets that stand out.
Skilled.co compiled a comprehensive infographic that illustrates a whopping 115 facts about social media. We've boiled it down to the most interesting and top need-to-know data for businesses.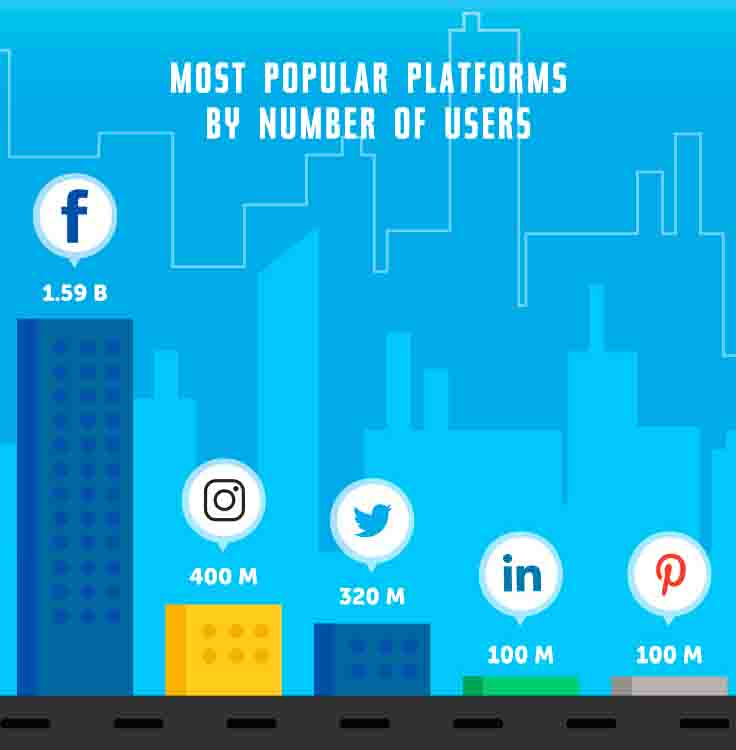 Most people know that Facebook is the most widely recognized and widely used social platform–but seeing how it ranks beside its competitors is remarkable.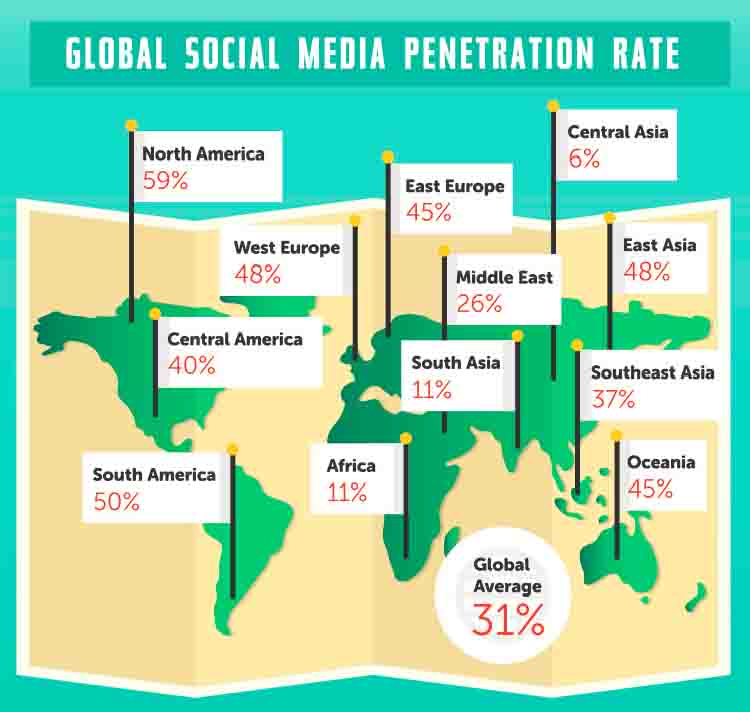 Understanding where these platforms are being adopted and used should have an affect on decision-making, especially if your target audience is international or even global.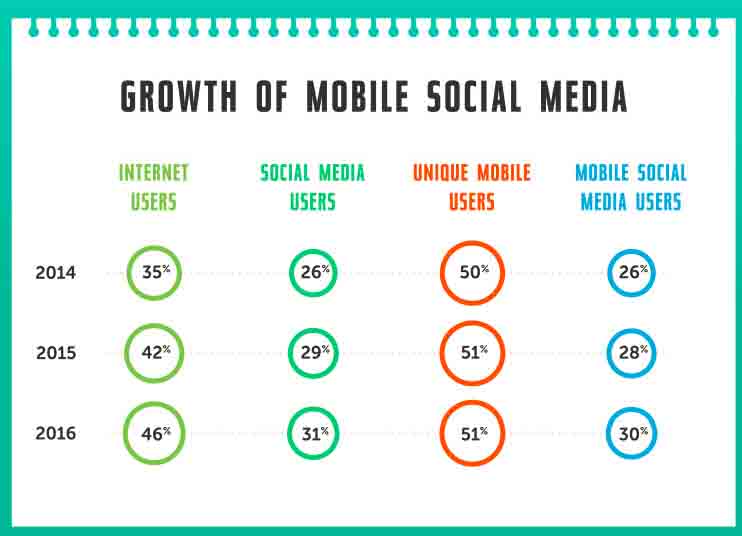 Knowing your audience demographic these days goes far beyond knowing physically where they're coming from. How they're accessing your content or website has an affect on how they're seeing that data, how long they're remaining on the site, etc.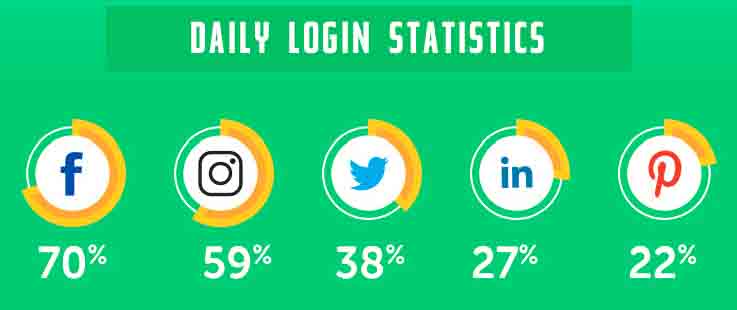 If you're updating your company's LinkedIn postings daily, and your Facebook posts weekly–this data may change your tune (and social media strategy). However…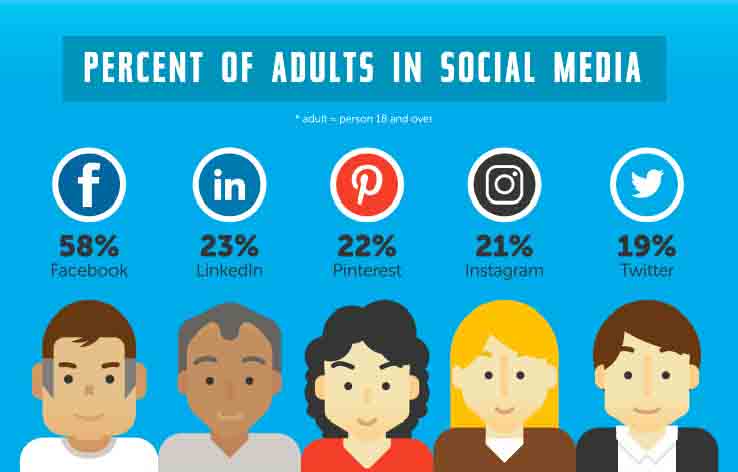 …keep in mind who your target market is. The 18+ crowd is using apps like Instagram and Twitter less than teens do.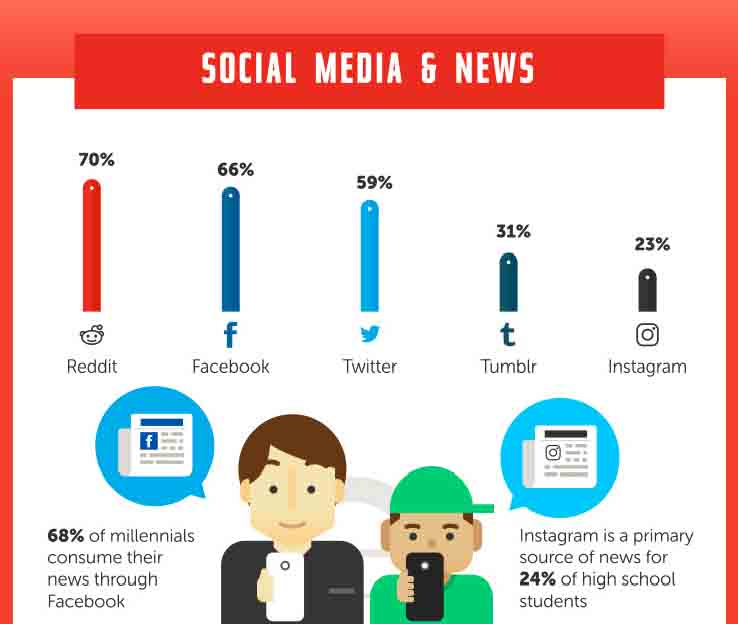 Does your analytics solution measure traffic coming from all different platforms–even the ones your company doesn't subscribe to? A large mysterious uptick in traffic can often be credited to a share on Reddit, a community-oriented social news aggregation site and forum. Your company doesn't have to have an account here, or on any social media site for that matter, to be attracting traffic.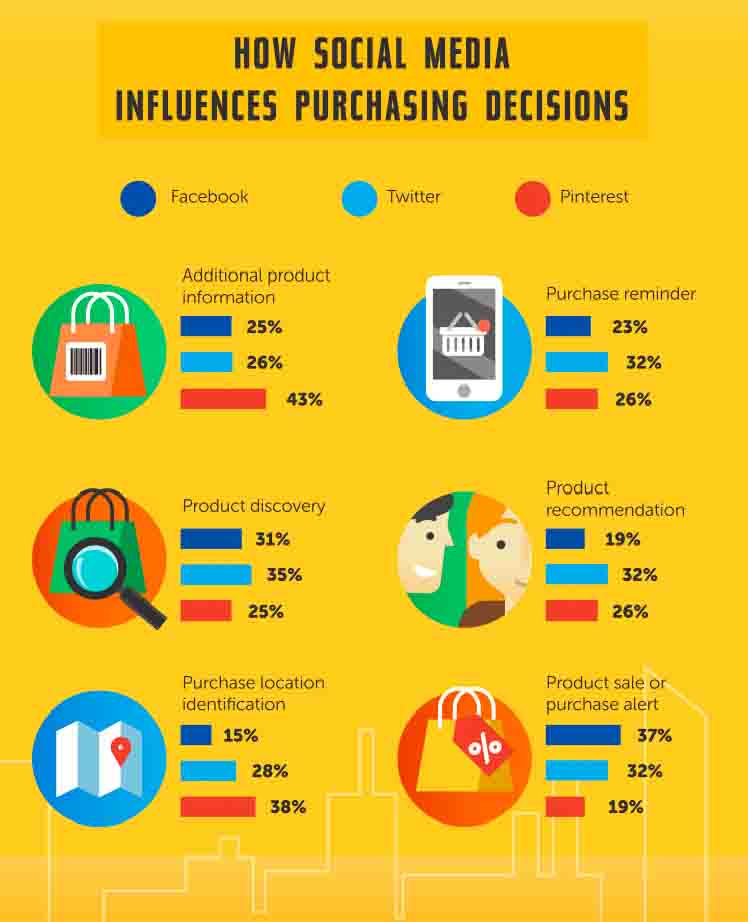 Every platform has its perks when it comes to purchasing decisions. Sale and purchase alerts are best influenced by Facebook; Pinterest excels at providing additional product information; and Twitter is the place to go for product recommendations, discoveries and purchase reminders.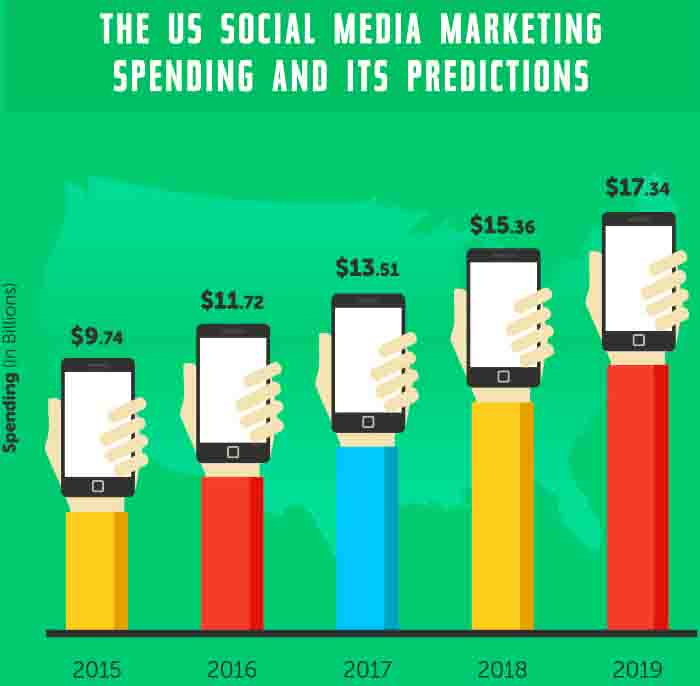 Is your social media spending budget increasing each year? If so, you're alone! If the increase remains steady over the next few years, we're looking at more than $17 billion on social media marketing in 2019.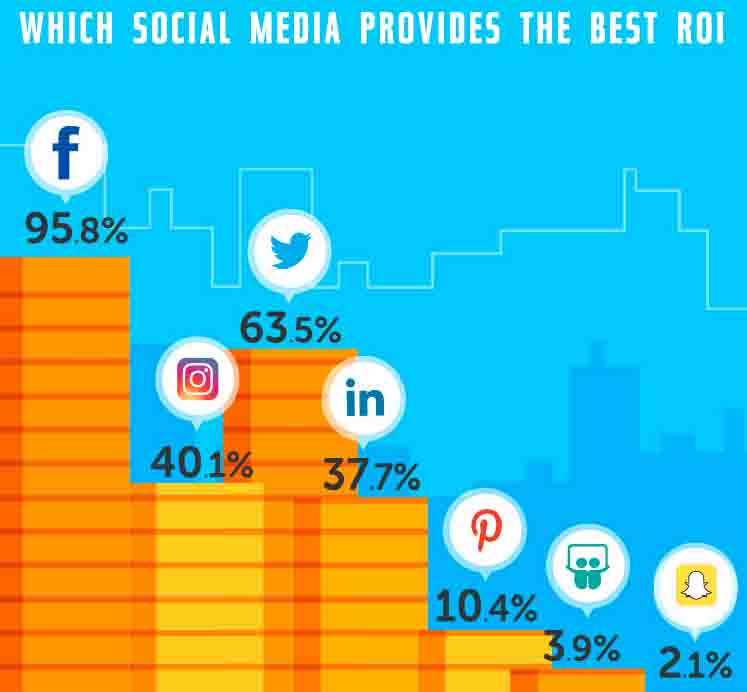 Perhaps the most valuable data in the infographic, this illustrates that Facebook is untouchable when it comes to ROI. This doesn't mean platforms like Slideshare and Snapchat (the sixth and seventh figures on the chart, consecutively) don't have their place in a social media strategy. In fact we've founder the latter to be a great opportunity for event promotion.