I know the meetings industry looks dark right now and the future is unclear. COVID-19 is real and it is devastating. I lived through contracting it and it sucked. A lot of talented people are losing their jobs because of the need to pause meetings to slow the spread of the virus. The loss of that intellectual capital is devastating. But perhaps there is another way to look at the situation. After all, this is the year 2020, the same numbers used to benchmark ideal eyesight. Bear with me on this metaphor.
Visual Aids
I have been wearing glasses since I was in first grade. I been able to navigate the world by wearing corrective lenses of some kind most of my life. In the meetings industry today, perhaps the filter needs to change to highlight the good things that are still out there—and in some cases have been enhanced—the same way glasses and contacts helped me see what was important.
A planner friend I was talking to recently shared that she is discovering whole new ways to do her job. Now that virtual meetings are removing the burden and cost of lengthy travel and hotel stays, meetings that  drew 1,000 people are now streaming to 4,000 or more. Her work touches many more people than ever before. That is a gift.
More meeting professionals are looking at technology as an enhancer rather than a threat. That streaming technology is getting better, more integrated and less expensive every day. It is not going to replace in-person meetings. Instead, it will extend the reach of powerful content—if it is done correctly. People are making choices within 3 minutes of viewing an online presentation about whether they will stick around. If the presenter is not exuding confidence, energy and the program isn't executed professionally, you are going to lose your audience. The grace period is ending. Enough with the ceiling fans.
Forward Focused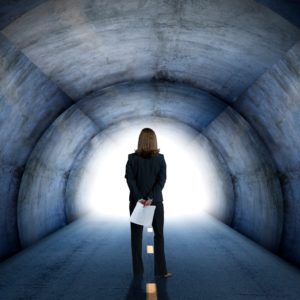 Unlike the rearview mirror where objects may be closer than they appear, we need to be looking forward and not back right now. We can't continue "admiring the problem" and lamenting what we have lost. We aren't going back to the way it was—and as a college professor years ago once said in a business class I attended "without contraries there will be no progression."  Let that sink in. We even have to be careful about using the word "normal." That is a shifty term that changes depending who is using it and when. We need to focus on the way we are and the way it is going to be.
Even once vaccinations are in place, attendee and company mindsets are not going to go back to the way they were. This is an opportunity to leverage the newly acquired comfort with omni-channel experiences and look at the possibilities for creating experiences that are even more powerful than four days in a ballroom.
We might want to blow up the massive convention and create a series over weeks or months that drops a new piece of content every day so and people have an ongoing global experience with different things happening in different time zones.
The citywide may turn into regional watch parties with customized, participant-driven activities.
Or, we might just reduce the two-day retreat to a powerful 2-hour brainstorming and send the spreadsheet that was going to be delivered on a PowerPoint in a dark room in an email.
The possibilities are endless. The time to refocus is now.
New Opportunities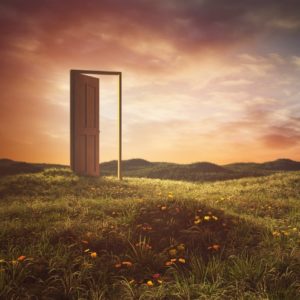 I was on a call recently where an educator suggested there will be more opportunities in the event space in 2022 than there were in 2019, but they will have different job titles. There will be a lot more creative producers and more opportunities for traditional logistical planning to evolve. Events will be Netflix-worthy productions that are fast-paced and engaging and they will be designed by people who understand how to deliver content that resonates.
The same elevated expectations apply to destinations and venues. Meeting professionals are going to look for properties that are equipped to deliver seamless hybrid experiences. They will also look for real inclusion and diversity in a location that shares the values of the group being brought to the city or state. We want to see action, not checklists.
I also think we are going to start seeing a more casual, accepting attitude throughout our society. We have all been leveled. The last six months have been a giant, humbling reset.
This pause is a time to test our vision of the future. It is a time for introspection—a time to look at who you are and who you are spending your time with and what you are doing with your energy. Are you focused on what you are passionate about and where the industry is going? Do you have the tools you need to thrive in that environment?
Optometrists refer to 20-20 as perfect vision and clarity. Now is the time to get fitted for your ideal career in the exciting new world of events.
Brad Weaber is principal, Brad Weaber Consulting Group, moderator for Smart Meetings Editorial Advisory Board and former executive vice president at SmithBucklin and Experient, a Maritz Global Events Company.