Creative event marketing is the easiest way to increase the number of people who eventually attend your meeting—directly contributing to the bottom line. Email best practices such as segmenting lists, tracking key metrics and using an email verifier tool to reach as much of your audience as possible is a great way to reach maximum return on investment. That is why sometimes it pays to return to the basics.
These tried and true methods will make planning more effective—and rewarding.
Understand Media Types
Marketing content can be divided into three types: earned media, owned media and paid media.
Earned media refers to content others publish or share about you.
Owned media is simply any content you generate yourself. This can include your blog, website, email campaigns and more.
Paid media refers to marketing content you purchase, such as online ads.
Leveraging all types of media helps you cast a wide net for attendees.
More: 7 Ways to Increase Your Open Rate with Intriguing Subject Lines
For instance, if you're promoting a local event, merely emailing followers in the area (segment email lists by factors like location to boost open rates) limits your ability to reach people who don't subscribe to your email list. However, submitting a press release to local publications may add another degree of promotion. Buy a few online ads to cover all your bases and you'll be more likely to attract a large number of guests.
Optimize Your Website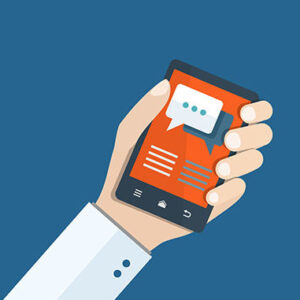 Potential attendees interested in learning more about your brand will likely turn to your website first. Ensure you make the right initial impression by including useful information, optimizing the visual design and keeping user trends in mind. For instance, mobile browsing is now more popular than computer browsing. Your mobile site should be easily scannable on a small mobile device screen.
Loyal customers may visit your website often, follow you on social media and subscribe to your email list. However, existing customers aren't the only people who may be interested in your event.
You can leverage their support to reach out to more potential guests. This is a form of using your online presence to generate more earned media. For example, if you publish a blog post or send an email with engaging content, your followers might share it with their friends and family on social media.
More: A Killer Event Should Have a Killer Website
You'll be more likely to achieve these results if the content you share is genuinely valuable. Perhaps your goal is to promote an event in which industry professionals will share key tips for success in a particular field. A promotional blog post or email for the event might include several related tips. Sharing practical information people can actually use boosts your content's shareability and highlights the benefits guests could get from attending your event.
Update SEO Regularly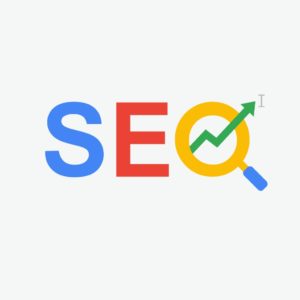 Event planners often promote events that may not be entirely unique. For example, marketing an arts festival in a region where arts festivals are common makes it difficult to stand out. Making sure your website and content appear early in results when someone searches "arts festival [your region here]" is key to getting noticed.
That's why it's important to consistently research and implement SEO best practices. They tend to change as Google adjusts its search algorithm. With a proper SEO strategy, you're more likely to show up in relevant online searches.
A strong SEO strategy incorporates relevant keywords potential customers might use to search for an event similar to the one you're hosting. It also involves incorporating images and naturally cultivating a reputation as an authority on events such as yours. The more often outside sources link to your site/content, the stronger your SEO. That said, because SEO best practices change from year to year, it's important to review new developments constantly.
Successfully marketing an event doesn't have to be difficult. You simply have to understand how to develop an effective strategy. Apply these points, and you will.
Rae Steinbach is a graduate of Tufts University with a combined International Relations and Chinese degree. After spending time living and working abroad in China, she returned to NYC to pursue her career within content writing. She specializes in crafting marketing content that includes tips for using tools and techniques like email verification, growth hacking and marketing automation.