Forgotten suitcases and repurposing, reclaiming and recycling the unknown items
Not only is Unclaimed Baggage one of Alabama's main tourist attractions, it is a practical, logical and sustainable business dedicated to reclaiming, repurposing and recycling the items that have been abandoned by people as they exit their destination or home base airport without their luggage and do not take the steps to recover their belongings for more than 90 days.
Smart Meetings sat down with PR Manager for Unclaimed Baggage Store and Museum Sonni Hood to talk about the process, the purpose, and the exciting world of Unclaimed Baggage.
Q: How did you become involved with Unclaimed Baggage?
A: I was born and raised here. So I started working here when I was a junior in high school part-time on the sales floor. After I earned my degree, I moved back home to work at Unclaimed Baggage. It all just kind of aligned perfectly like it was meant to be.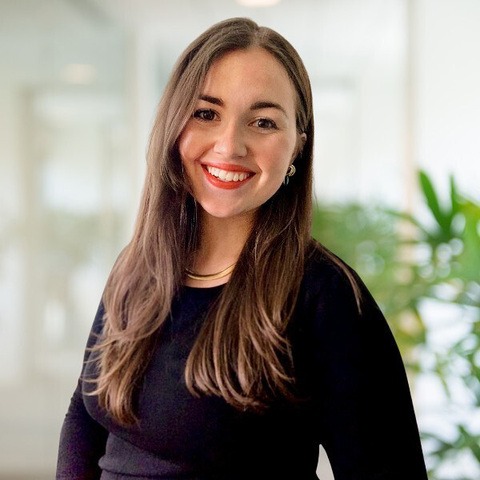 Q: What does the process look like for acquiring lost baggage and deciding what is recycled, reclaimed and/or repurposed?
A: The airline industry standard is a bag has to be lost for a minimum of 90 days before it's deemed unclaimed. During this minimum of a three-month search, they're conducting an extensive search for the original owner. They're successful over 99.5% of the time. But a fraction of a percent adds up quickly when millions of people travel every day. So, if it is officially deemed unclaimed, then a claim process occurs.
Read More: The Unclaimed Baggage Center: Where to Find Unusual Missing Items
Q: What is the process behind pricing the items that are chosen to be resold in the store?
A: Fun fact – we actually have the largest laundry operation in the state of Alabama. If an item is deemed sellable, it is going to be laundered. We launder around 50,000 items a month, more than your average laundromat would in an entire year.
The pricing model is anywhere from 20% to 80% off the suggested rate and it is really determined by multiple factors. What's the retail value? What's the quality? What's the brand? What's the demand for the item? We definitely want to give someone a good bang for their buck.
Our store is full of things that people liked so much they packed with them on vacation, so usually nicer items. All high-end, luxury and designer items are going to be authenticated. We don't sell anything fake.
Q: How does sustainability play a part at Unclaimed Baggage?
A: We have a team of bag openers who literally work Monday through Friday going through the contents of every bag to determine how we're going to give a second life to each item that is left behind. You don't want these things to go to a landfill.  
Q: What are some of the ways Unclaimed Baggage gives back to others?
A: We are the top provider of prescription eyeglasses through Lions Club International. We have partnered with them for over 25 years. And throughout that time, we've donated over 1.2 million pairs of prescription glasses. They take these glasses and go to less fortunate countries and are able to pair people with sight needs with eyeglasses.
We also partner with an organization called Wheels for the World. We're not sure how someone gets off a plane with a wheelchair and left without one. But we get a surprising amount of wheelchairs, walkers, canes and crutches. Similar to the Lions Club, they have the kind of bandwidth to take the wheelchairs and (donate) them all throughout the world for people who don't have access to resources.
Our in-house charity is called Love Luggage. We take hard-sided suitcases and will host love luggage painting events. The suitcases are painted with bright images or with uplifting quotes. The (suitcases) are then donated to children in foster care in our area. There are so many children in foster care that have to carry their items in black trash bags. So that's how luggage came to be so that we can provide them with something with more dignity to carry their items in.
Q: I have to ask — what is the craziest thing you have ever found in unclaimed baggage?
A: We have gone through suitcases for 53 years. As you can imagine, people pack all sorts of things when they're traveling. If you can think of it, we probably have encountered it over the years. One of the most shocking in my opinion was definitely a live rattlesnake in the pocket of a duffel bag.
Read More: Birmingham, Alabama: Brimming with Southern Hospitality
Q: What makes Unclaimed Baggage one of Alabama's top tourist attractions?
A: We have exclusive contracts with all of the major airlines. That makes us one of the top tourist attractions in the state of Alabama. We welcome over a million guests every single year from all over the world. Each year, we have at least one person from each state and throughout our history we (have welcomed) over 14 different countries. So, people from all walks of life, people with different tastes and budgets come into the store. One of my favorite things about Unclaimed Baggage is that we truly have something for everyone. We want to make sure we are a worthy destination that people have traveled (to Alabama) for. That is the motivation behind Unclaimed Baggage.