How to incorporate a sense of belonging into the attendee event experience
The phrase "sense of belonging" is defined as the psychological feeling of connectedness to a social, spatial, cultural, professional or other type of group or community (Hurtado & Carter, 1997).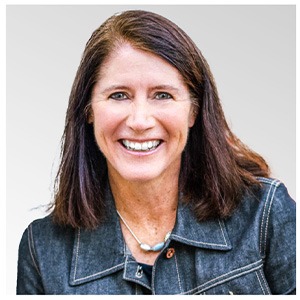 Research over the past two years shows that event attendance continues to increase—from business/industry events to music festivals and sporting events. One of the biggest reasons for this trend is that people desire to share meaningful, unique experiences with others—aka their "tribe." So, how can we implement innovative ideas and audience-focused design thinking to plan events that create a magnetic communal experience that is personalized to each attendee?
Here are a few tips and ideas to help you rethink your approach to designing events to successfully create a sense of belonging that allows your attendees to connect, be inspired, learn and authentically feel like part of a meaningful community.
1. Get to Know Your Attendees and Their Values
Find opportunities to talk to your event attendees to learn more about them. Be curious and ask them about their priorities and what's important to them—not only in what they are seeking in their event experiences but also broader marketing and business priorities. For example, if they value the rising focus on sustainability, make sure your event incorporates sustainable practices and promotes/communicates the efforts you're taking to drive change. If your audience values cause marketing efforts, find ways to tie organizations in through speaking engagements or activities that allow attendees to make a positive impact as a larger event community.
2. Offer Personalization Before, During and After the Event
Engaged attendees are actively involved in designing their event experience. To allow your attendees to personalize their time at your event, as event planners, we need to prioritize understanding the values, needs, and desires of our target audience. How can we give them the opportunity to choose their own journey pre-, on site, and post-event?
Here are a few examples: Allow attendees to select tracks to plan their time on site—from keynotes, and breakout sessions, to networking, food and beverage, and other engaging experiences and activities. Consider matching up first-timers with "veteran event attendees" to help the first timers get the most out of their experience. Or leverage the event app pre-, on site, and post-event to allow attendees to connect with each other and keep the networking going.
3. Plan Fun Community-Building Activities In Between Sessions
Session breaks are often utilized by attendees to go the restroom, take a few calls, and recharge devices. Imagine using this time as an opportunity to have a little fun, connect attendees and create a unique and memorable experience. Design communal spaces and activities like inviting networking lounges that offer more than the usual basic seating and charging stations.
Read More: Simple Wellness Activities Can Go a Long Way at Your Next Meeting
Consider offering curated "brain dates" where attendees can select topics to discuss with others in between structured keynote presentations. Or instead of the typical mid-morning and afternoon food and beverage stations, work with the local hotel or venue to offer unique, fun snacks—like a "donut wall," a soda mixologist, or other cuisine trends to get people talking, laughing, and connecting.
4. Bring in the Local Flavor
Attendees often travel far and wide to conferences, and while a lot of their time might be spent inside an exhibit hall or hotel ballroom, many attendees want to feel connected and experience the local culture, cuisine, and entertainment. Consider offering a local-themed cuisine night specific to the host city, a hands-on activity that offers a tie-in to a local charity or hire a local entertainer—attendees will appreciate these unique experiences.
5. Spatial Design for the Subconscious Mind
Cookie-cutter conference designs can be mundane and predictable to an attendee. Capturing them by surprise by having an upbeat, open atmosphere can organically encourage dialogue and curiosity, but how do we do this when event design has such a delicate balance between aesthetics and functionality? Subtle details such as guided, warm lighting, mixing unique seating configurations using diverse furniture in the general session room to foster collaboration or scattering multiple Instagram-worthy backdrops throughout the space for fun social posts are all ways to make the environment more inviting. These thoughtful design details offer unique approaches to influence your attendees' subconscious mind and make them feel welcomed and invited.
Read More: Spectacular Spaces: Event Design with Ed Libby
In conclusion, as you and your team plan your upcoming events, look for ways to offer inclusivity and show your attendees that you care about them and their values, interests, and needs. Take a step back from your traditional planning process to ideate and explore ways to truly get to know your audiences and seek creative ways to accommodate unique conditions, disabilities, and preferences. By building a strong community where your attendees feel a sense of belonging, the success of your event will shine.
—
Jennifer Beindorf is senior vice president of client services at Impact XM.