When Keely Cat-Wells, founder and president of C-Talent, arrived to speak at an event about the importance of diversity and accessibility with her colleague, who was in a wheelchair, the two were met with a startling realization: the room that was booked for the event was entirely inaccessible. The event space was up three flights of stairs and had no available elevator. To make matters worse, there was no video captioning and no sign language interpreter.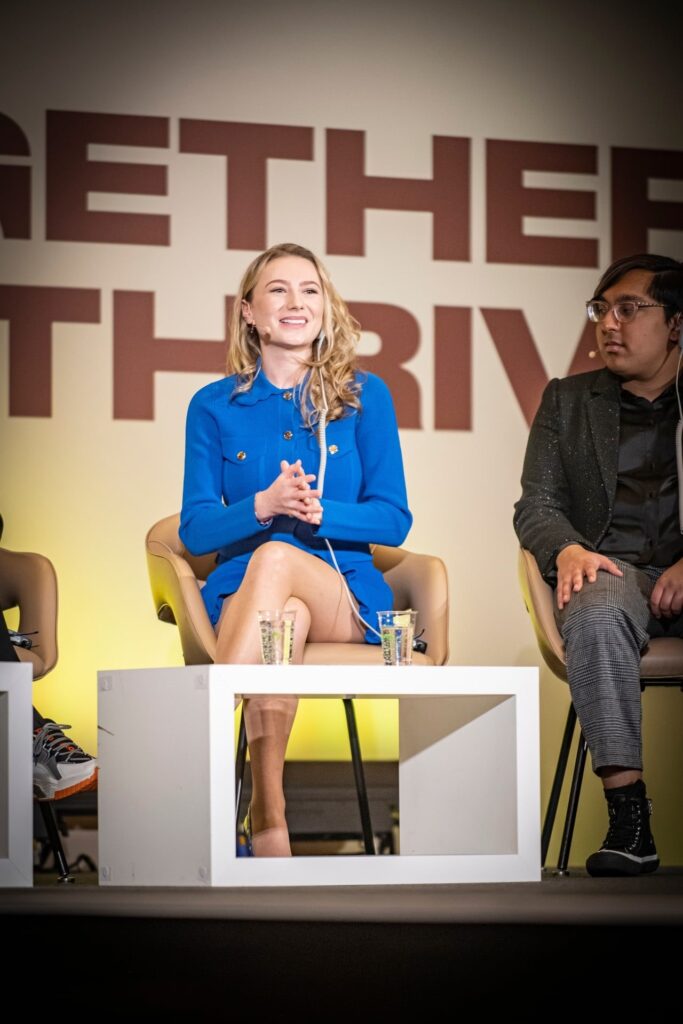 Cat-Wells approached the event organizers to try to work through these issues and was met with resistance and excuses. The organizers eventually moved the event to a coffee house across the street.
The experience was disappointing, but after the event Cat-Wells remained in contact with event organizers and after some discussion, they were open to putting accessibility on their list of to-dos for future events.
In chatting with Smart Meetings, Cat-Wells offered several important tips that meeting organizers should consider before putting together events in the future.
1. Don't Leave Disability Out of the Diversity Conversation
"Disability is a chronically left out of diversity conversation," Cat-Wells says. In 1990, the disability community won a major victory against discrimination with the passing of the Americans with Disabilities Act (ADA). But despite that, Cat-Wells believes the industry can do much more than the baseline.
Read More: Plan a Disability-friendly Event with this Local Accessibility Guide
"I think people rely too much on the ADA. While we absolutely love this landmark legislation, which is incredibly important, it is not the full solution it's just the basis for the solution has to be built. If there is an ADA accessible space: box ticked. But access is so much more than that basic compliance, we have to go beyond compliance."
2. Budget for Accessibility, but Don't Cut Costs
Divvying up a budget is an obvious and important part of any planning process, but planners should be giving their accessibility budget a second look. Cat-Wells suggested that hiring people who understand the needs of disabled attendees will go a long way in improving accessibility.
"Even if you don't have a big budget for an event, even if it is a small event, prioritizing access should be at the top of one's list but usually it's on the bottom," said Cat-Wells. "It has to be integrated from the very beginning. From the inception of the event, access has to be thought about. I highly believe accessibility should be a line item on the budget. While accessibly should always have space on a marketing budget, it should have space in the production budget."
One major point Cat-Wells pressed was how accessibility typically gets the short end of the stick during budget prep—failing to realize how important it is. She pointed to the use of AI generated captions that are not as accurate compared to the ones created by humans. "I think a lot of people try to cut costs by saying 'Oh, we'll get automated captions or AI captions.' But cutting costs won't pay off in the long run. People have to take this seriously now."
3. Be Open to Change
The biggest frustration that stems from situations like these is some organizers aren't willing to communicate or have a dialog when they are approached in an educational way.
"I think that's the most frustrating thing because yes, it is an education process. Accessibility is a journey and it's new to a lot of people but when you are met with resistance when you do educate, I think that's the most frustrating thing," Cat-Wells says.
4. Put Disability Advocates in Leadership Positions
One big factor that could improve awareness of accessibility at events is placing those with disabilities and disabilities advocates in positions of leadership. By doing that, organizations will be able to have more fluid conversation about disability and accessibility.
"A lot of people are just so scared to talk about disability," Cat-Wells offered, "I think that is such a great place to start. Especially for the events that have diversity panels and diversity conversations. They have to take that opportunity of diversity and disability representation with integrity, and they have to do the work to be able to host these panels."
5. Universal Design Is Good for Everyone
It is important to remember that creating accessible spaces goes beyond access for disabled. Cat-Wells highlighted that accessibility benefits everyone involved.
Read More: How a Special Olympics Event Made Waiting Fun
"I think it's reminding these organizers of the humanity aspect too and that all opinions and people's life experience are valuable and will benefit the event. And I think also reminding them that accessibility benefits everyone. The universal design is going to make your event smoother, more efficient and better for everyone and it's not just a disability issue—it's an everybody issue."