While 2022 is in full swing, the meetings and event industry is continuing to navigate best practices regarding safe meetings and social gatherings during the Covid-19 pandemic.  One trend that we are continuing to see is that of outdoor meetings.
Now, more than ever, planners are opting for an outdoor setting for much if not all of their programs. While I expect this trend to continue to rise in popularity, I am sharing my top tips to help ensure an unforgettable outdoor event this year.
Keep It Down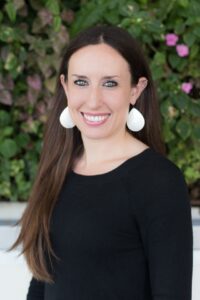 When creating outdoor meetings and events, it's important to be aware of the local noise ordinances. The worst thing that can occur is to have an event shut down due to excessive amplification.
It is always wise to check with local authorities for specific information as to decibel levels and/or any time restrictions in scheduling a function. Armed with this information, you'll be better prepared to advise planners as you receive detailed information on their ideas and requests for events, games and motivating team-building competitions that can get quite exuberant.
Naturally Good
The benefits of hosting a meeting in nature are many. First, fresh air can give attendees an immediate boost of endorphins just from being outside. Reveling in the spaciousness and freedom from confinement, soaking in the sun and fresh air, and enjoying the sights and smells of the natural environment all have positive effects on the human psyche.
Both of the properties I represent provide spacious and inspiring backdrops based solely on their location, from stunning mountain backdrops to lakeside views. Participants feeling refreshed and relaxed are the biggest benefits of hosting a meeting in nature, as inspiration and creativity tend to flow more freely.
Read More: Healthy You: Go Outside and Play!
A Complex No-brainer
The planning of outdoor events is not without the risk of sudden weather variables; contingency plans should be built into each program. It is important for planners to work closely with their venue to understand the specific backup options and what that will look like for attendees.
When having a conversation about contingency options, I recommend planners ask if there is a cut-off time to move the event indoors and what indoor spaces will be available for their program.  I also suggested asking the venue's team of examples of when an event had to change setting last-minute and how they can help to ensure best practices if the need arises.
Creative Ideas
In terms of visual appeal, I have noticed a trend toward decor that enhances the natural setting of the outdoor venue.  The increased use of decorative flora and fauna that complement the landscape make outdoor meetings and events feel vastly more energizing and motivating than typical indoor gatherings.
We have had the opportunity to host several meetings that showcase the stunning natural setting we have at Resort at Squaw Creek. One recent program created a 450-person amphitheater with camp chairs on our hillside and covered the large seating area with sail shades. This setup provided a unique and inspiring venue for the attendees to view the speakers, while also featuring a natural backdrop of dramatic and beautiful mountains framing our gorgeous valley.
Read More: Hotel Trends in Recovery With Connection as Driving Force
With 14,000 sq. ft. of deck space perfect for outdoor meetings, stunning views, and many large lawns, the resort works with planners to create meetings that truly feel inspirational and are at one with nature.
Melissa Woodley is the area director of events and event operations at Resort at Squaw Creek and Hyatt Regency Lake Tahoe Resort, Spa & Casino. With more than 14 years working in the wedding and events industry, she has helped to plan hundreds of events at popular destinations throughout the country from San Diego to Maui. Woodley is dedicated to helping event planners create unforgettable experiences through customized programs that showcase the beauty of North Lake Tahoe.