What diversity, equity and inclusion (DEI) plans did you make for your next event? Perhaps you want to but don't know where to start or what exactly you should be including.
To this concern, Jil Dasher, managing director for Corsica Partners, responds with with laconic poise: "Just start."
Dasher, in addition to Nathan Chin, senior product manager for Cvent; and Phil Saims, vice president of sales for Federal Conference, led the latest Smart Meetings webinar, "Designing Your Event Program for Diversity & Inclusion," where they tackled the not-always-straightforward topic of DEI.
See also: What Meeting Profs Get Wrong About DEI—and How to Start Fixing It
They discussed how to bring DEI into your next meeting, questions you may not be asking and the reality of hospitality employment demographics.
Bringing Belongingness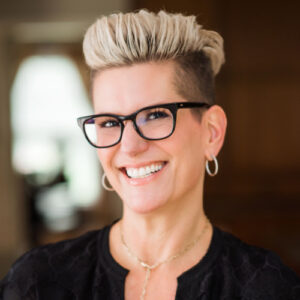 "Bringing diversity and inclusion into your workplace, or events is a journey; a thoughtful, meaningful, inclusive process is essential," Dasher said.
"It isn't a quick fix," she continued. "It all begins by making the effort and trusting the process along the way."
In 2020, nearly 2/3 of global speakers were men, and 35-40 percent of panelists were black. Of meeting planners, 68.3 percent are white, 8.6 percent are black, and 6.2 percent are Asian; no reporting or statistics are available on the number of meeting planners with disabilities.
When you think about events you've planned or attended recently, does this ring true? Dasher asked.
Dasher conceded that in her own experience as a third-party planner leading meeting and management teams that are often stretched thin in time and resources, recycling content or event design is a byproduct of streamlining work versus a taking deep dive into questioning if the event is truly one where people feel welcomed, safe and a sense of belonging.
"People tend to have an inherent desire to belong and to be an important part of something greater than themselves," Dasher said. "[Meeting professionals] have the unique ability to create meetings and events that offer an opportunity to belong, through thoughtful consideration of content, language, collateral, venue, destination, agenda, session and design."
Three Ways to Close the Diversity Gap
Figuring out what you need to make your events better and more welcoming for everyone is no simple task but just asking the question how is already a great first step. Dasher shared three ways meeting professionals can begin to close the DEI gap: creating diverse planning teams, looking for aligned partnerships and asking your stakeholders and attendees what they need.
"Does your planning team reflect the community and audience that you are serving?" Dasher asked.
Don't fret, she provided a workaround for those who have a planning team that doesn't. "[Reach] out to your human resources or culture keepers to find out what employee resource groups may want to lend support to the planning efforts," she suggested. "[Ask] if there are employees who have different abilities or unique backgrounds that could share their experience or ideas on how to make the event more accessible to all."
More: 8 Steps for Building Back a More Diverse Workforce
The goal, Dasher said, is to give the attendee with the most challenges or hurdles to overcome to attend the most access to the most people.
Secondly, who are your vendors, suppliers, partners and speakers for your event? Do they support your DEI efforts? "You can look to black-owned LGBTQIA-owned, women-owned businesses and ensure they share your goals towards inclusivity," she said.
If you don't have anypartners or speakers in these spaces, Dasher provided resources. For one, search for suppliers that qualify as a minority business enterprise (MBE) or a women business enterprise (WBE). This certification goes to businesses that are 51 percent owned, operated, capitalized or controlled by either women,; or black, indigenous and people of color (BIPOC).
Another really important consideration, Dasher said, is making sure your venue shares your inclusivity goals. "We're looking to them to [help] create best practices to offer accessible spaces and sessions," she said. "Share your DEI event goals at the onset of planning and ask your venue to help identify any potential hurdles in your agenda, your sessions, your space, even the rooms that could be addressed [for accessibility] during the planning process."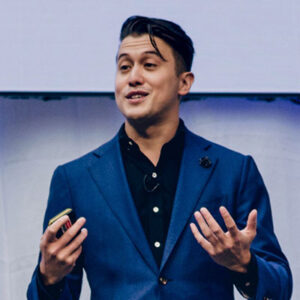 Lastly, Dasher suggested checking in with your attendees and stakeholders and asking for authentic feedback. Then be open to a new formula to implement your planning. "This goes well beyond food allergies; it could be a survey about pronoun preferences, accessibility needs, religious considerations and so much more," she said.
"No effort is too grand nor too small," Dasher said. "It really is about making the effort and sticking to the process along the way. In reality, diversity and inclusion should be a priority for events, as it will deliver a much more powerful and valuable experience for all."
Chin and Saims continued the conversation with equally thought-provoking insight. Watch the entire webinar to learn more.