We've all been to virtual events before—conferences, webinars, online summits, or fairs. Some were great, others—not so much. When a virtual event is effective, it can help with sales, building a reputation and expanding a professional network. When it's bad, the viewers are disengaged or even upset that they're wasting their time.
The script is what drives the flow of a virtual event. It keeps you organized and ensures that you always have something to share. Here are five tips to write an effective script.
1. Write Like You Talk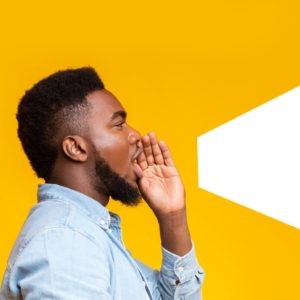 "Merriam-Webster Dictionary defines virtual events…"
Take you back to the college years, right?
Speakers who use this tone risk losing attendee interest in minutes. If a script sounds like a research paper or an HR report, many will feel like they're listening to a lecture. This style is unengaging. More difficult to understand. Impersonal.
More: Virtually Engaged: Ban Boring Events from Your Agenda
The best way to make a script for a successful virtual event is to write the way you speak. Seriously, imagine you're having a conversation with someone you know and use the style you'd use in that conversation.
This style would be simple, natural and personal, which means you can:
Keep incomplete sentences, start sentences with "and, or "but," and use simpler versions of words
Speak directly to viewers. Use "you" and "your" when making your speech.
 2. Give a Proper Welcome
The greeting sounds too obvious, sure, but getting it right is a must. A strong, confident and informative greeting welcomes viewers the right way and sets expectations for the entire meeting.
Here's a common and effective formula for delivering a welcome message:
"Hello everyone, and welcome to today's meeting." It's a straightforward greeting that works across time zones and regions
"My name is [your name here], and I am a [professional and experience]." Introduce yourself and give some background details to establish trust with the viewers. For example, you can mention where you work and your responsibilities—basically what makes you an authority on the meeting's topic
"A recorded version of this meeting will be available to stream on demand." Answer one of the common questions that attendees have right at the beginning. Tell them where the webinar will be accessible and when
"A Q&A session is coming at the end of our meeting." Let the audience know that you'll be accepting questions, so they can write them in the group chat. Make sure to activate the feature allowing viewers to ask questions.
Get started by writing some ideas around these four key points. Make sure that this intro doesn't exceed two minutes of the speaking time.
📍 Smart Tip: Use Speech in Minutes to estimate how much speaking time it takes you to make an introduction. Enter how many words you have, indicate the speed of talking, and you'll get an automatic estimation of the speaking time.
3. Outline the Topics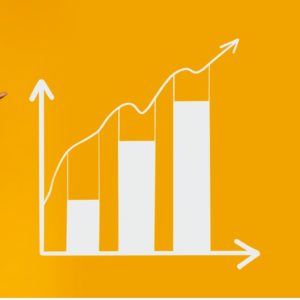 The agenda of the meeting is what follows the introduction. It shows the real value of the webinar and is usually presented as a bullet point list.
Keep things short when introducing the agenda for the first time. Make a bullet list of the main points from the topic and announce them. Also, consider adding numbers and stats where possible to improve viewer engagement. For example, if you're talking about live chat in customer support, share a statistic from a company that improved customer satisfaction scores with this method.
4. Mention a Personal Story
A revealing personal story is an excellent way to grab the attention of the viewers and make the experience more memorable. If you have a story that's relevant to the topic and can help viewers learn, go for it.
The best stories are personal stories from your experience, so make sure to brainstorm when planning the virtual meeting. Here are some examples to inspire you:
A story of how you overcame a major challenge
A relatable reason why you started your company or an interesting project
A story about how the problem you're talking about came to life
A major benefit of using the approach shows how you obtained some wisdom through a series of complex projects and obstacles. A good example could make you more relatable and confirm your expertise.
You can also share client success stories. A real-life example can keep the viewers interested in the content and give it more credibility. To make this idea work, be sure to mention figures, goals, and other specifics.
5. Avoid Reading the Script During the Meeting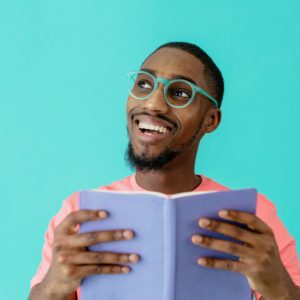 "I prefer virtual meetings. Their beauty is that I can use my script to guide me, and no one will know."
That might be true in some cases. Still, it's a bad idea to rely on the fact that you can read the script. The audience can tell if a speaker is reading, which is not a good way to impress them.
Referring to the script is totally fine, but only until it makes a speaker lose eye contact with the viewers. Instead, try reading and practicing your script as much as you can. This simple strategy will help you memorize more points and avoid outright reading.
Summary
Use these tips, and you'll be a much better virtual event speaker. You'll get the tone right, make yourself more comfortable with the text, and speak confidently.
Hey, you already are a better virtual event speaker. Here's why—you're looking to prepare the script ahead of time. A well-prepared script will keep you focused and make the whole thing run smoother.
Jessica Fender is a copywriter and blogger at GetGoodGrade with a background in marketing and sales. She enjoys sharing her experience with like-minded professionals who aim to provide customers with high-quality services.