When COVID-19 first hit major international news, many of us initially thought we'd be back to business as usual by August. As cases continue to rise and states reverse re-opening and go back into lockdown (as France and Germany have recently done country-wide), we have had to accept the fact that "business as usual" will not return until (hopefully) some point in 2021. morale
Major layoffs and recent work from home extension announcements by tech giants like Google, Salesforce and Atlassian have sent new waves of uncertainty around the globe. Now is the time to use the tools at our disposal to boost employee morale and get back to doing business, even if it looks a little different.
Here's how to do that:
Step 1: Secure Your MC, Entertainment or Activity
Whether it's a professional master of ceremonies or a member of leadership, you need to have a dedicated host for virtual events who can quickly (and effectively) read the zoom (room), and keep the program moving while energizing attendees.
See our November cover story: Virtually Engaged: Ban Boring Events from Your Agenda
Entertainers are chomping at the bit to get back on stage and perform, so now is the perfect time to negotiate an incredible deal. Whether you're after a chart topping artist or iconic band, author, magician or comedian, now is the time to reach out to an act you might have previously thought was out of reach—or budget!
If you'd prefer something hands-on over a performance, team building activities that translate well virtually include a cooking or cocktail class with a celebrity chef or bartender; chocolate, wine, whiskey or beer tasting; art classes, trivia, bingo or a variety of game-based challenges.
Step 2: Schedule It
Using Zoom or your preferred webinar platform, schedule the call three weeks out from the event with attendance required. Ensure your subject line and invite copy is positive and upbeat. With layoffs happening daily, the last thing you want is to scare your employees.
Step 3: Plan A Surprise Delivery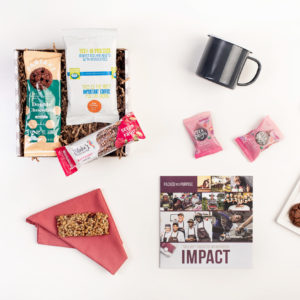 A little extra effort goes a long way. Work with a local specialty store or promotional products agency to coordinate the creation and couriering of gift packs containing all of the ingredients and/or items required to participate in the activity.
See also: Gifting in the Age of Virtual Events
If you selected a band or artist, send a variety of snacks and beverages to be enjoyed during the show and some branded merchandise. While cheesy and maybe a little embarrassing, if your team gets into it, this will make for awesome pics during the show.
Work with your HR department to pull the list of addresses for all employees who are invited to attend. With many people opting to work from vacation homes or relocating to remote locations during this time, this list is a great starting point, but may not be 100 percent accurate. Ask each manager to reconfirm the current address for each member of their team and forward any changes to one centralized person.
More: Your 2020 Holiday Gift Guide
Pack items in a sealed box with clear instructions on the outside that it should not be opened until you are live on the video call.
Step 4: Go Live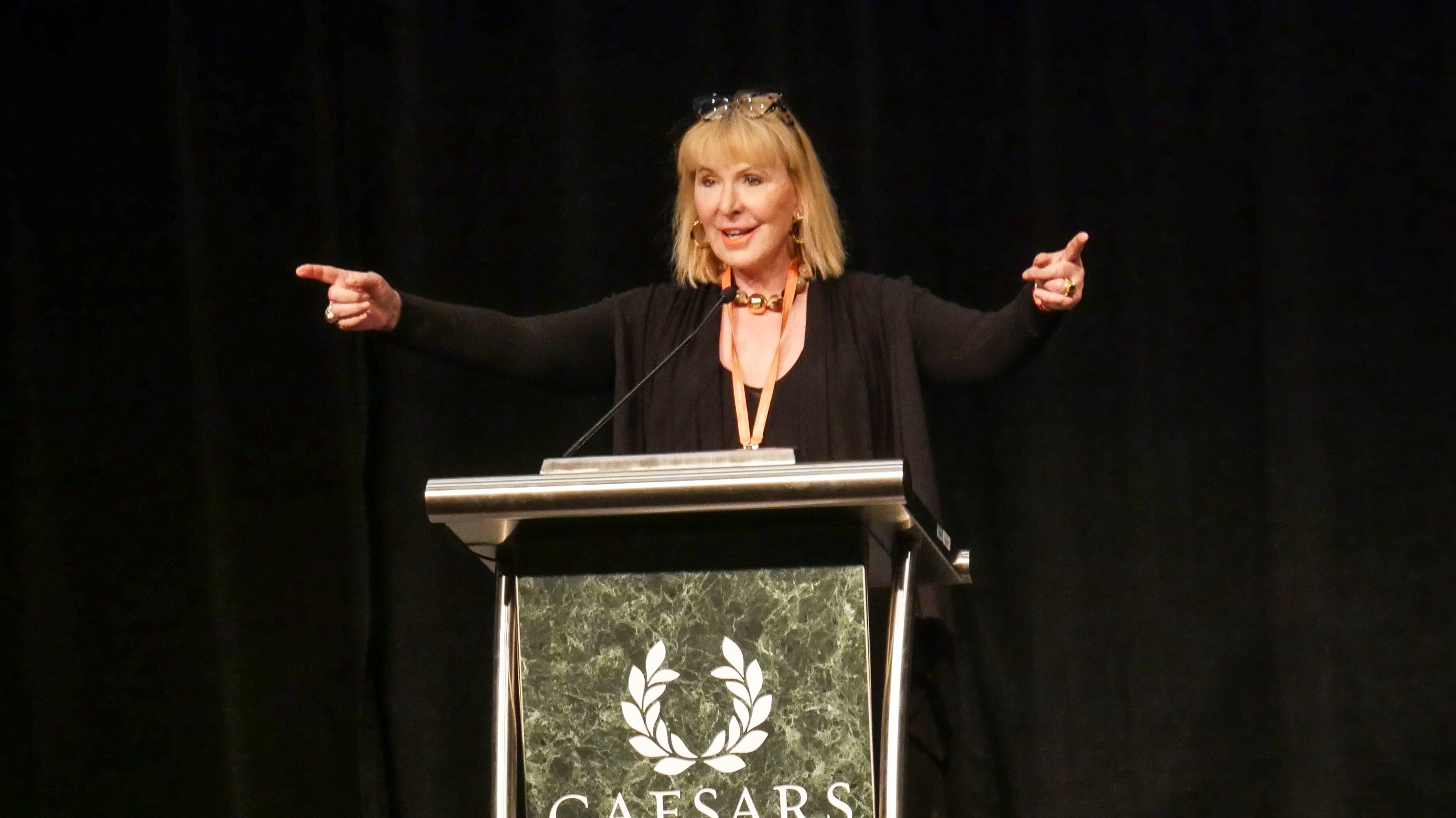 Keep the call tight and high-energy—just like you would an in-person program. Kick things off with an upbeat, popular song that ties into your theme to get everyone in the spirit while you're waiting for the rest of your team to join the call.
At the end of your opening song, have your CEO (if it's a company-wide event) or the highest ranked member of your leadership team (if it's department-specific) welcome everyone and introduce the host and/or MC. As part of their opener, the MC should invite everyone to open their gift packs, introduce the entertainer or activity and hand the call over to them to facilitate their activity or commence the performance.
NOTE: Ensure someone is on camera (aka screenshot) duty to capture epic moments throughout the event—you'll need these images to deliver the final step.
At the end of the activity or performance, ask your host/MC to shift the focus back to employees by encouraging them to thank the artist(s), celebrate or showcase their creation. The CEO or member of leadership should then be welcomed back on screen to thank everyone for participating and end the call.
Just like the rest of the event, keep this tight to avoid an awkward lag at the end.
Step 5: Execute One More Surprise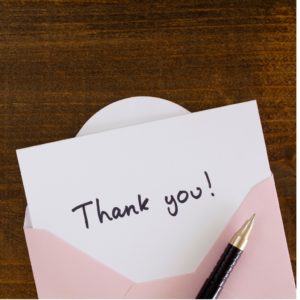 Because one surprise (your pre-event gift package) is never enough, you should have a second one in the hopper to go out after the event. (Don't worry, this isn't a major budget item like the first one.) Send a personalized, handwritten card to every member of your team, or have managers send to each member of their team if this is a company-wide event, acknowledging the difficult circumstances they've been operating in and thanking them for their continued contribution to the company.
If you were able to take any cool pics during the experience, use these images to create a collage for the front cover for your card. This will be the perfect little home desk decoration until everyone is back in the office and together again.
This is a logistical feat to pull off, but it'll pay off in spades. Employees need to know you are still focused on creating a work culture for them, especially while they are remote. Keeping them engaged will translate into better performance of each person and as a result, the company overall.
Plus, with COVID19 shutting down most in-person corporate events, I can guarantee there is an event producer with a little extra time on their hands who is ready, willing and more than able to manage the entire experience for you.
Melissa "Mel" Park is an award-winning global event producer who has utilized her engaging personality, unending energy and attention to logistical and design details to build a business that included HSBC Bank's Chinese New Year Gala Dinner Tour across three major Australian markets and Asia-Pacific's Incentives & Meetings Exhibition.