Someone had to be first. While everyone else is talking about the pros and cons of different virtual meeting streaming platforms, Imagine, Create & Celebrate (MC&A) Destination Management Company hosted a social spacing soiree July 8 for 75 guests to honor the Hawaiian island of Maui's first responders. "The purpose of this event was to have a real, live, in-person event to show our clients how an event can work, and may look, moving forward," said Jamie Lambert, director of sales with MC&A. At the same time, the company wanted to give back to the community by honoring 50 EMTs, doctors, nurses and members of the Maui Fire Department.
Read about an in-person event in Florida in July.
Protocols were developed based on the current national and local health safety guidelines in place, as well as industry standards. The event followed CDC restaurant guidelines and since the venue, Sugar Beach Estate, technically falls under the restaurant category, they were limited to 100 people including staff and entertainment.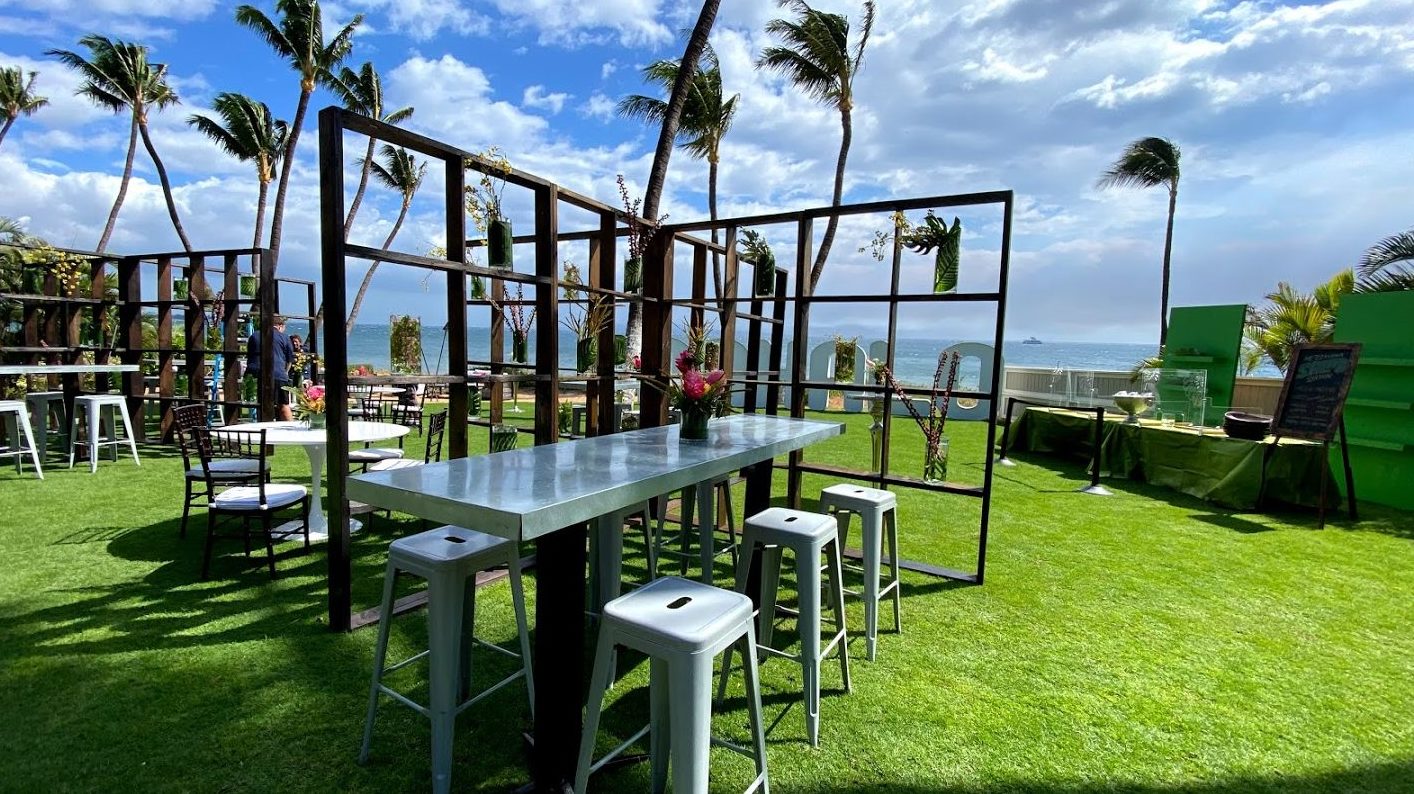 Upon arrival, guests were given thermal checks at the door and then sanitized their hands using one of the many hands-free sanitizing stations available throughout the event. Large, free-standing shelves helped to divide seating areas, yet still allowed the attendees to still see the entire event and enjoy the beautiful scenery. Linen-less tables, which allowed for constant cleaning and wiping down by the dedicated Safety Protocol Staff. Fun, custom chalkboard signage reminded guests about safety measures and social distancing. Entertainment included an aerialist performing safely away from guests, while an "undercover" Caricaturist sketched unsuspecting guests from afar!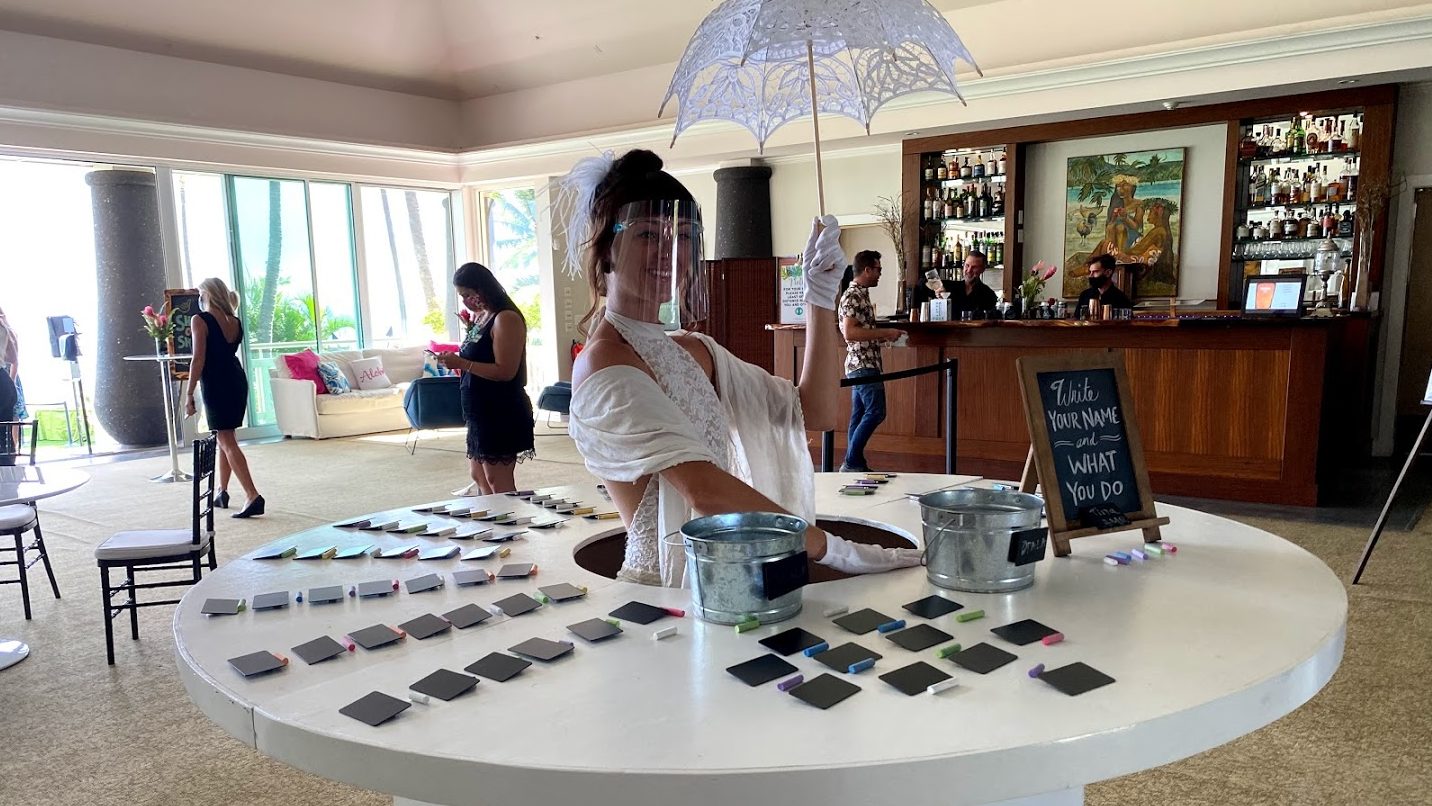 Chef/action stations were employed to hand each guest their own individual portion. For example, for the Charcuterie Station, a charcuterie plate was created by the chef station attendant for each guest and handed through the custom plexiglass divider. For the Dim Sum Station, bento boxes kept portions separated.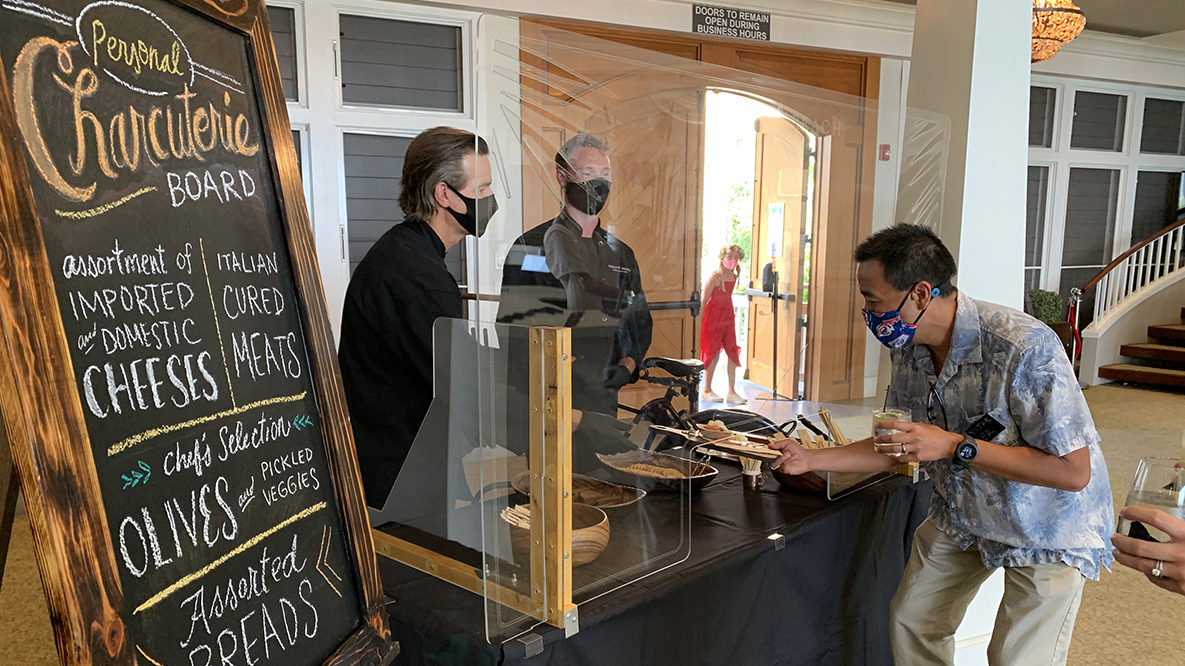 For the cocktail portion of the event, custom plexiglass drink trays covered the tops of the beverages and were handed out individually. Guests wore masks when moving about the event and walking to or from the bar, but they could remove them while standing or sitting at tables.