While we're often encouraged to fully embrace our natural beauty, many women (and some men) are never fully dressed without their "lipstick" smiles, lush lashes and contoured cheekbones. Most of us mere mortals don't wake up as flawless as Beyonce or have a professional glam squad as part of our entourage, so it's up to our own inner artist to apply war paint to the canvas of our faces.
When meeting with or hosting important clients and colleagues, we want to look our best with hair, makeup and outfit on fleek. In the time crunch of busy travel, and meeting and site tour itineraries, planners and attendees are often left with little to no time to get all gussied up. Here are three ways to get glamorous on the go.
Look Fly on the Fly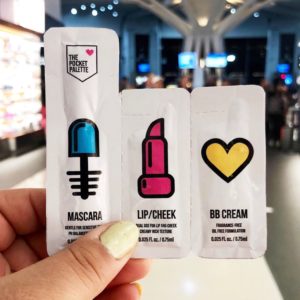 The Pocket Palette contains one-time use disposable packets of black mascara, soft pink lip and cheek crème, and BB Cream, available in light, medium and dark shades. The cream is multipurpose, acting as a serum, moisturizer, primer and foundation, and is easy to blend. The company plans to add more skin tones in the future.
The entire all-in-one cosmetic kit fits in the palm of your hand, measuring slightly larger than a post-it note. Sold in a multipack, its slender, compact size allows for you to slip it into your pocket, purse and desk drawer, so you can have makeup wherever you are for those "just in case" moments that pop up. The Pocket Palette eliminates the need to schlep cumbersome cosmetic bags on the go and enables you to avoid placing your bag on a germy countertop.
The Washington, D.C.-based startup was founded by Lynda T.C. Peralta in August 2016. She raised more than $56,000 in a Kickstarter campaign in October 2017, exceeding her $55,000 goal. The cruelty-free cosmetic kits are made and packaged in Florida and Texas.
Mirror, Mirror on the Wall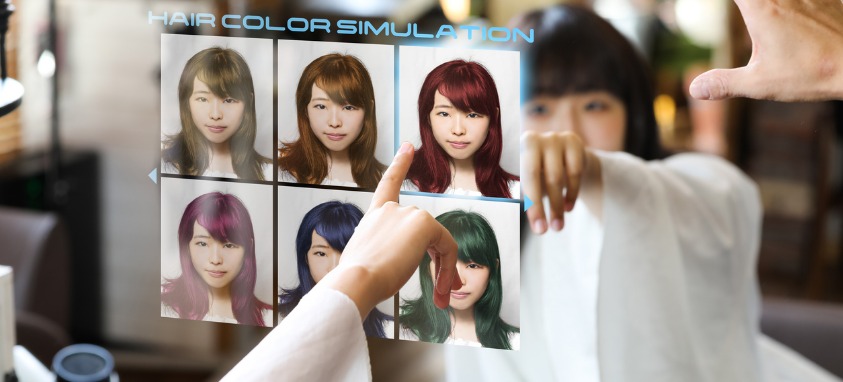 Getting out the hotel door in time for your first meeting of the day and freshening up quickly before dinner is always a race against the clock, and many times the clock wins. There's no time to waste trying on multiple wardrobes to see what works best, or re-doing hair and makeup until you're satisfied.
Smart mirrors, available in some hotel rooms, offer an augmented reality feature to virtually apply makeup and hairstyles to test on your face prior to applying it for real. Mirrors that offer video capability even allow you to watch YouTube tutorials to follow along with instructions on how to properly apply makeup and style hair. The mirrors also virtually try clothes on your body from your wardrobe selection.
Other features of smart mirrors include checking the weather forecast, stock market and traffic report. This is not only available for hotel rooms and home. These mirrors make a great trade show or conference floor installation, especially if your event or booth is sponsored by a cosmetic brand. Additionally, cosmetic counters at select retail stores utilize these mirrors for customers who would like to sample multiple looks. It's time-efficient and sanitary.
At Your Service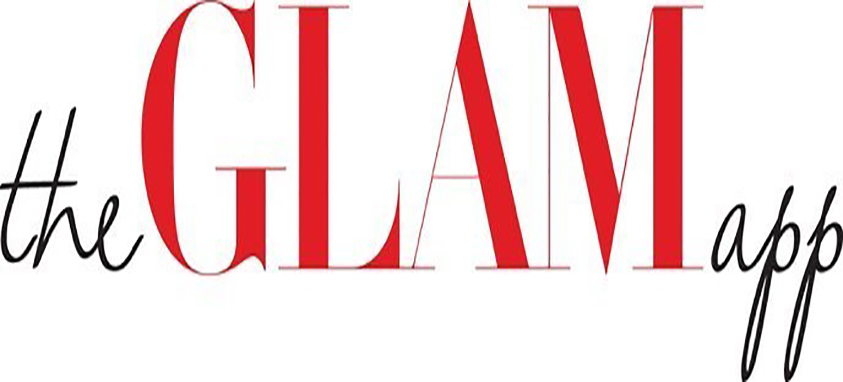 If you're making a presentation, serving on a panel or attending a formal gala, perhaps you want to get pampered by a true professional, but spending hours in a salon just seems impossible to budget time for. Created by celebrity stylist and beauty industry expert Joey Maalouf, The Glam App brings salon services to your home or hotel room on-demand. It's like the Uber of beauty care. Freelance stylists who register with the app, which is available in select major cities worldwide, specialize in hairstyling, makeup and nails.
In May, Hotel Zoe Fisherman's Wharf in San Francisco announced a partnership with The Glam App to offer these services to people staying at the hotel. Guests receive a 10 percent discount on services booked using the app. "It's the affordable luxuries in life that allow moments to be so special, and it is for this very reason that we pride ourselves in what we do and how we can make our clients and stylists feel," says The Glam App's Katrina Barton. "The Glam App and Hotel Zoe share uncompromising high standards and we are pleased to be able to provide their guests with the luxury of an in-room beauty service, whenever they may need it. Life can be stressful enough, so let us handle that for you."