Newport, Rhode Island, offers a lot of opportunities to step outside and enjoy wide open spaces. After meetings about meetings, get outside and take a break. 
Plan with Confidence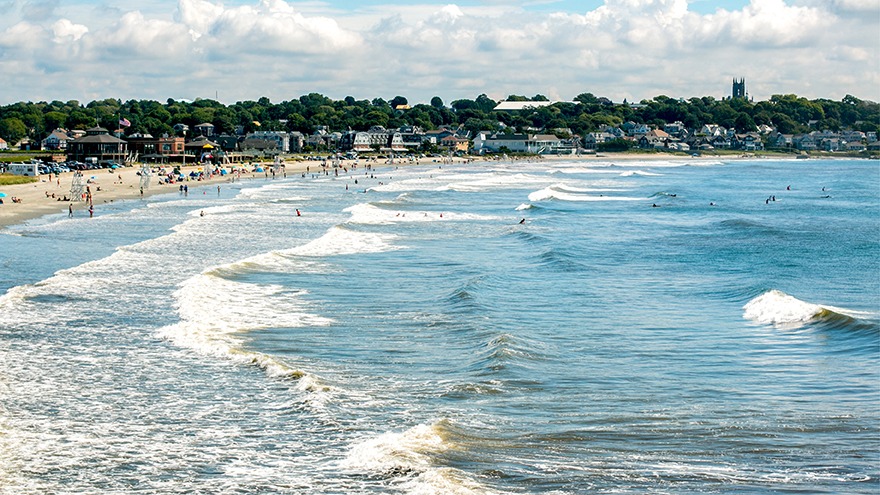 SWIM: Dive into the ocean at Easton's Beach. Newport is blessed with a beautiful coastline and several public beaches to enjoy surf, sand, and sun. The largest of them is Easton's Beach—locally known as First Beach.
Located on Memorial Boulevard at the start of the City's famed Cliff Walk, Easton's Beach occupies a 3/4 mile long stretch of sand facing the classic Atlantic surf. It's free to swim but during season there is a parking fee.  
SAUNTER: Newport's enchanting 3.5-mile Cliff Walk is the perfect place for a moment of peace. The Cliff walk, which is free and available 365 days a week, combines the natural beauty of the Newport shoreline with the architectural history of Newport's gilded age. You can walk a part of the trail or the whole thing—it's up to you.
Panoramic ocean views, crashing waves and the sea breeze is the perfect place to take a break. It's a unique National Recreation Trail in a National Historic District.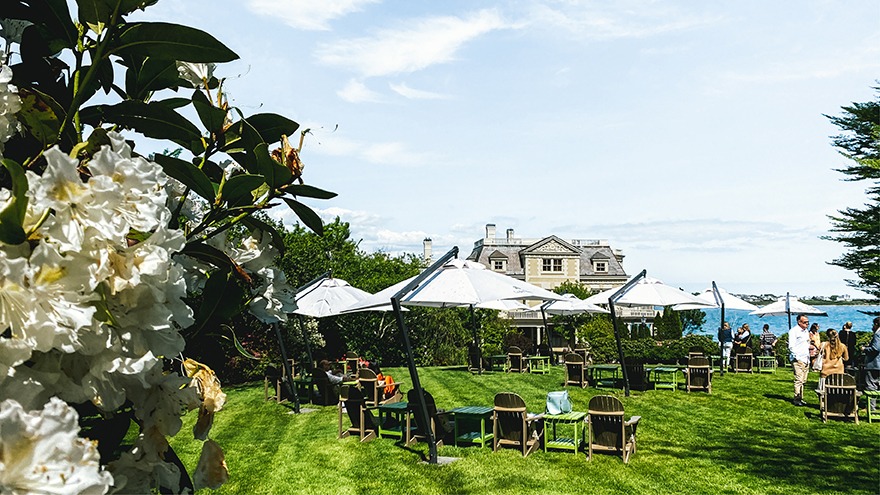 SIP: Enjoy an afternoon at the newly opened Wine Garden at the Chanler at Cliff Walk. It offers one of the best views in Newport and something delicious to drink as well. Ca'del Bosco and The Chanler have joined forces for an enchanting collaboration showcasing Italian renaissance charm and seaside beauty. 
Guests of the Wine Garden will enjoy a relaxing afternoon up on the Meadow Lawn with internationally renowned sparkling wines while overlooking The Cliff Walk and the Atlantic Ocean. No reservations required. The Wine Garden is open Saturday and Sunday from 1 p.m. to 6 p.m.  
Read More: Newport, Rhode Island: Small Meets on the East Coast