Fun-sized gatherings with mighty personalities
Who doesn't love a tight knit and intimate group? Like small groups, the lack of size of a city is no indication of its impact on experiences—if anything, there an inverse correlation. If you're looking for proof of such a phenomenon, just look to Greater Newport, Rhode Island.
Despite being the smallest U.S. state by land mass, meetings in Newport offer up a plethora of opportunities for smaller groups, from its boutique hotels to its land- and ocean-based experiences. January's will now be especially appealing to corporate groups, as Rhode Island expanded its previous hotel week offerings and launched Hotel Month to celebrate its statewide accommodations, running through January with hotel discounts up to 40 percent. (Re discount: This article was in our January '21 issue, but January comes every year.)
Newport's Under 300-room Hotels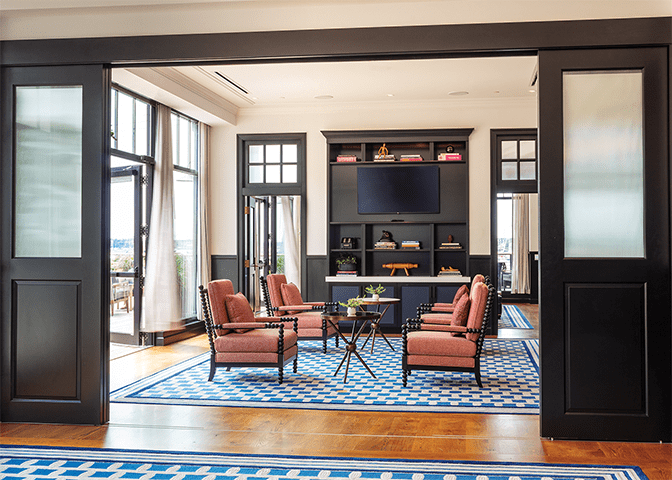 It could be the airy, large windows letting in tons of natural light; it could be the outdoor space making way for views of the harbor; it could be the marine-inspired decor in its 84 rooms. Maybe its all three. Whatever a person's reason for being here, one thing is sure: The welcoming environment of Hammetts Hotel has the words, "Good times are held here," all over it.
The property is home to two cozy event spaces, Murray and Sullivan rooms, which make up to 800 sq. ft. of meeting space, and as well as outdoor space on its patio; its other spaces, Rain's Room and Quarter Deck, aren't available for buyouts but they are restful places for groups to relax, nonetheless. Giusto, the property's Italian restaurant, has a 12-person private dining room.
Read More: 6 Private Dining Rooms for Cozy Groups
Spread throughout Hotel Viking are 218 guest rooms. The property was built in 1926 and despite offering modern amenities and rooms it still possesses a trace of its past—see its original key boxes behind the front desk and letter box in the lobby.
There's also more than 14,000 sq. ft. of meeting space across 14 meeting rooms, including the 1,800-square-foot Kay Chapel, a mid-19th century landmark which can accommodate up to 200 guests.
If you ever wanted to feel like a local in Newport, The Wayfinder Hotel may be your saving grace. Groups can chill on the family-style beach chairs at The Poolshack while they eat oysters and calamari paired with cocktails from the property's Nomi Park. This visitor-turned-local transformation continues into its 197 rooms, each of which possess the warmth of a long-time friend's abode, with their white-plush sofas and brown leather-backed dining chairs. The property has 3,500 sq. ft. across three rooms, enough for up to 255 people.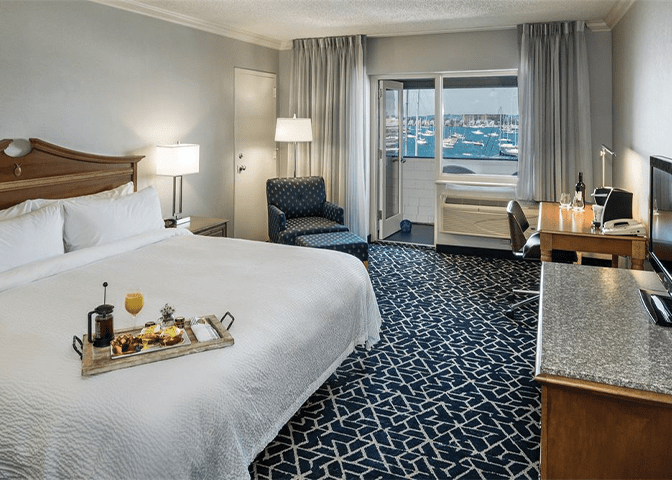 The 133-room Newport Harbor Hotel & Marina provides more than just a beautiful view of the waters from its more than 6,000 sq. ft. of indoor and outdoor event spaces. Team-building outings offered by the property include sailing in one of three of its America's Cup 12-meter yachts, all of which have either competed or won the America's Cup when Newport hosted it.
There's also helicopter tours and Wave Cycle, a stationary cycling experience that takes place right on the harbor. Saltwater, the hotel's restaurant, offers local seafood and an indoor and outdoor space.
Newport's Goat Island has been home to various military ventures in the United States, such as serving as a fort during the American Revolution and being home to a torpedo manufacturing plant for the US Navy.
In its modern form, it's a location for locals and visitors to spend leisure time, with restaurants, shops and the 257-room Gurney's Newport Resort & Marina, adding to the island's restaurant count, with four F&B options, including The Firepits at Gurney's Newport and Showfish Newport. The 300-person sea-facing Waterfront Pavilion is included in the property's 22,810 sq. ft. of space.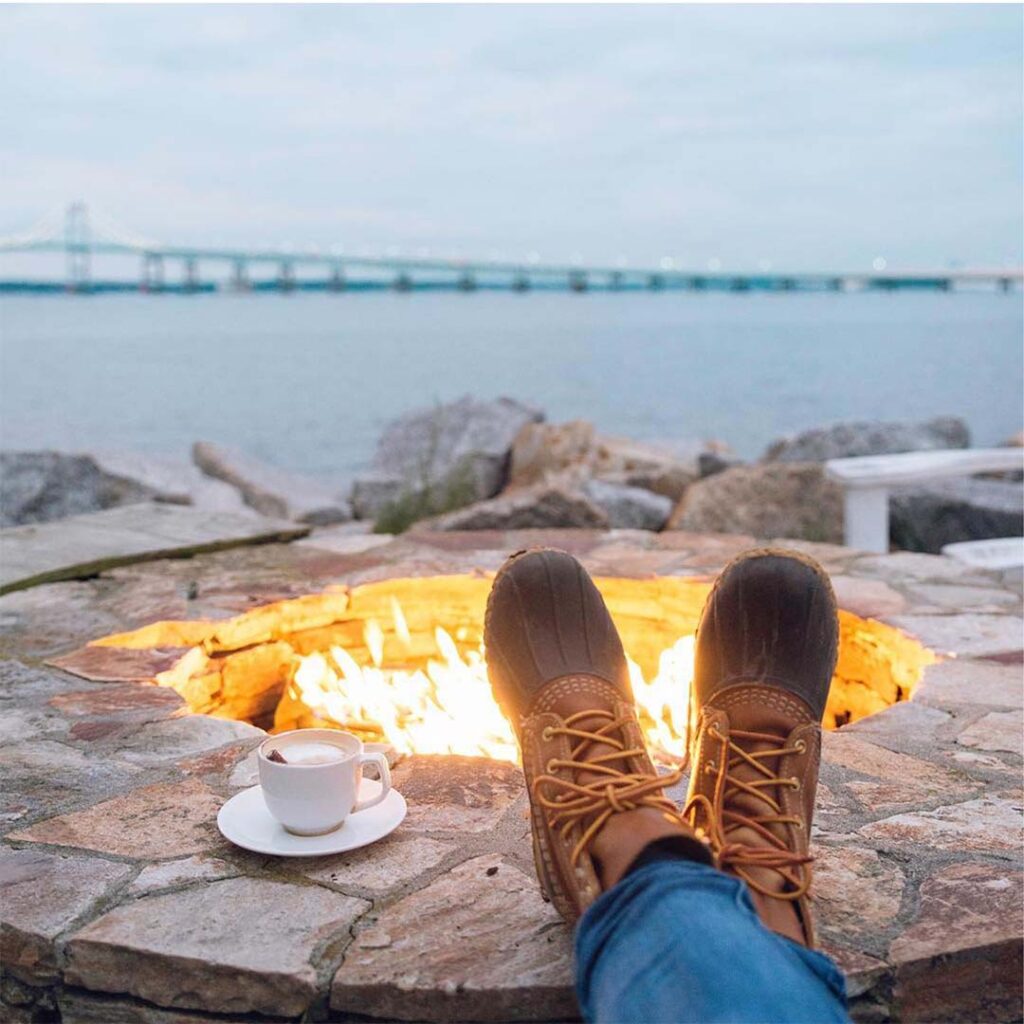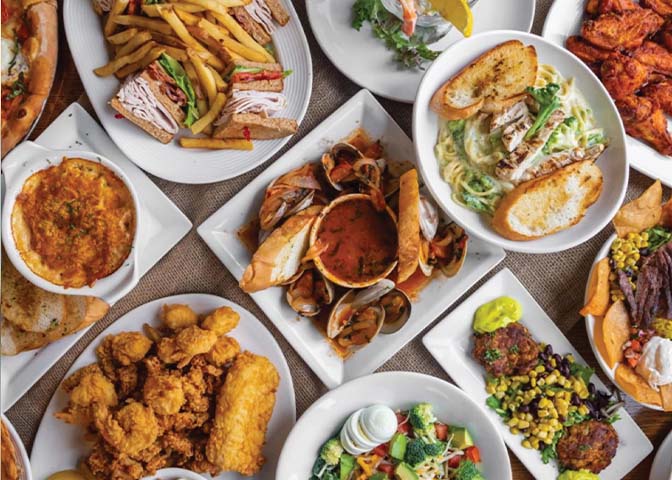 Tickets Bar & Grille is Atlantic Beach Hotel's restaurant and venue space right across the street. For up to 170 guests, the restaurant's indoor and outdoor space can be bought out. When not eating and meeting, attendees will probably be sleeping away in one of 100 ocean view rooms offered by the property.
Read More: Small Wonders: 3 Exciting Hotels for Small Groups
Across 17 event rooms, attendees will find 24,284 sq. ft. of meeting space at downtown's Newport Marriott. The 317-room property is home to three F&B selections, including MainSail, which features modern American cuisine with harbor views.
Trailing Around Newport
You don't need to drive to see Newport, Rhode Island. Luckily, there are numerous ways and places to hike, bike and walk around to see the city from fresh angles. Newport's Cliff Walk, a top attraction for visitors, is a 3.5-mile trail bordering Narragansett Bay affording access to wildflowers, native birds and signature geological features. Also along Narragansett Bay, attendees will find Fort Adams Bay Walk, a 2.5-mile loop that surrounds Fort Adams State Park.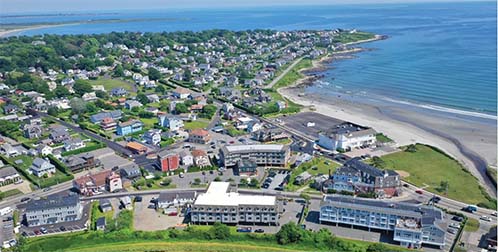 This walk provides views of three iconic lighthouses: Castle Hill Lighthouse, Rose Island Lighthouse and Beavertail Lighthouse. North of Newport—but still in Newport County—Weetamoo Woods in Tiverton is a 7-mile trail that features easy-to-moderate slopes and rocky pathways. What about a pedal-powered tour around the bay? Rail Explorers USA in Portsmouth offers two 6-mile tours mid-April through October, and riders can choose tandem or quad options.
Small Group Experiences
It's undeniable, wine, food and travel make the world go 'round. It's a plus that they also make corporate event groups foster bonds. Newport offers numerous opportunities for your group to get together over a glass, whether on land or at sea.
Greenvale Vineyards provides outdoor wine experiences and event spaces for cozier groups. The wine experience, for groups of eight to 15, allows groups to enjoy a picnic-style luncheon on its waterfront grounds. Greenvale can also host groups on its five venues, including the 49-person indoor-outdoor Restored Stable and Waterview Tent Site, which provides a view of the Sakonnet River.
Read More: Small Wonders: 3 Exciting Hotels for Small Groups
For up to 3.5 hours, Rhode Island Red Food Tours, takes groups around historic neighborhoods and locally loved food spots, which includes the coffee shop Nitro Bar, Perro Salado and Caribbean-style Humming Bird. Although there are three alcohol tastings, the tour is alcohol optional.
Mr. Badger & Co. gives groups up to six with various private charter experiences, which encompasses up to six-hour sailing, swimming, dining and wining opportunities.
Meeting professionals can take their pick of the current seven options of charter packages, including Badger's Sunset Whoop, a two-to three-hour sunset sail; and Mr. Toad's Wild Ride, a half-day sail around Narragansett Bay, including the option to swim if group members are up for it. Both include New England clam chowder and a selection of alcohol and soft beverages.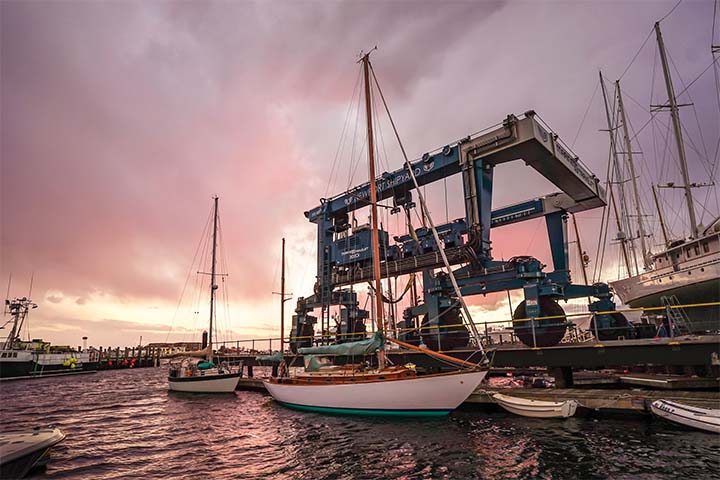 At Gurney's Newport Marina, board the Camelot with Newport Charter Group, where groups will find sea-based adventuring at varying lengths. For up to six passengers, there are 1.75-hour morning, afternoon and sunset cruises; four-hour half-day cruises and eight-hour full-day cruises.
Rejects Beer Co. is a local brewery in Middletown, north of Newport, features 1,800 sq. ft. of old school decor in an environment that reminds one of a basement, but in a cool way. The 25-seat bar can be rented out for events.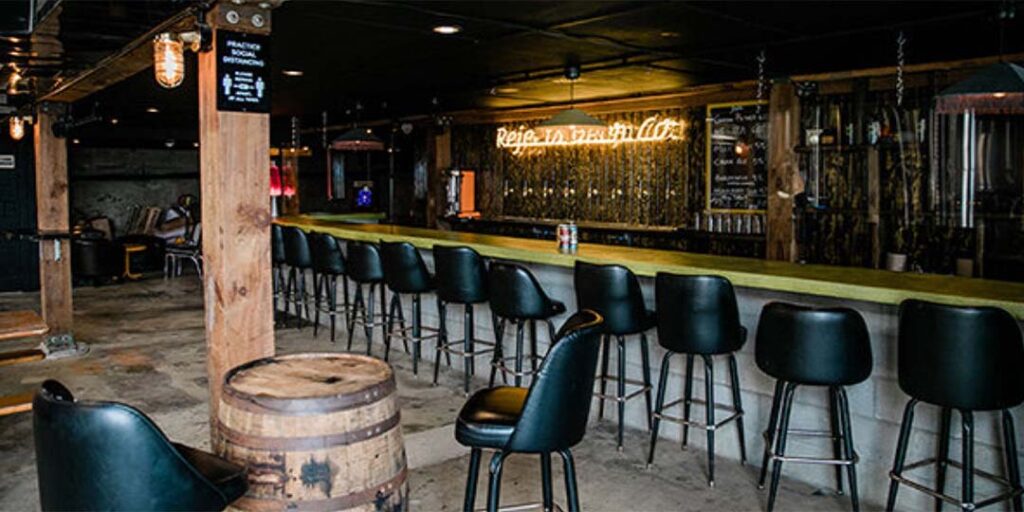 All Fired Up Pottery Studio & Gallery is headed by lifetime potter Lee Segal and his partner, Irene Parthenis. Segal's workshops, offered throughout the year, are wide-ranging and covers all aspects of pot making, from firing to decoration; for example, its decorative surfaces workshop uses techniques from crayons, stamps, stencils, decals, air brushes and more; and its porcelain workshop, which works with the material in different ways and firings, including salt, wood and low temperature fuming.