Design-Forward Spaces to Create Immersive Experiences
Beyond offering luxurious hospitality, hotels attract business and leisure visitors by offering a distinct, memorable experience. One way to do this is to create a cohesive, thought-out space that captures a unique atmosphere.
Whether that means placing a desirable destination center-stage, or creating a certain mood through lighting, decoration and furniture arrangement, these new and renovated hotels have mastered ambience in the full sense of the word with their recent refreshes.
The Caribbean is Calling
Following a $425 million rebuild project, The Westin Beach Resort & Spa at Frenchman's Reef has now opened. Alongside it's rebuild, it has debuted its sister resort, Morningstar Buoy Haus Beach Resort at Frenchman's Reef, Autograph Collection. As part of Marriott Bonvoy's global portfolio of 31 hotel brands, the Westin Experience centers itself around six pillars of wellbeing: Sleep Well, Eat Well, Move Well, Feel Well, Work Well and Play Well. The hotel stands on an elevated peninsula right by Morningstar Beach.
Almost all 392 guest rooms, including 28 suites, offer Caribbean views. All include a range of accommodations, including the brand's Heavenly Bed. When it comes to Eat Well, guests have a choice of five diverse restaurants, bars and culinary venues, from an open-air Mediterranean dining experience to an artful Caribbean-Asian restaurant. Three ocean-view pools and an adventure beach with aquatic programming—and even a fleet of private vessels for day and night excursions—offer endless opportunities for play.
The resort offers 72,000 sq. ft. of meeting and event space and will soon host Smart Meetings' own Incentive Experience Dec. 10-12, 2023. The sister resort, Buoy Haus, adds an additional 13,000 sq. ft. of meeting and event space.
Read More: Bahamas/Caribbean: Soak up Paradise
Spanish Stucco and Cactus Silk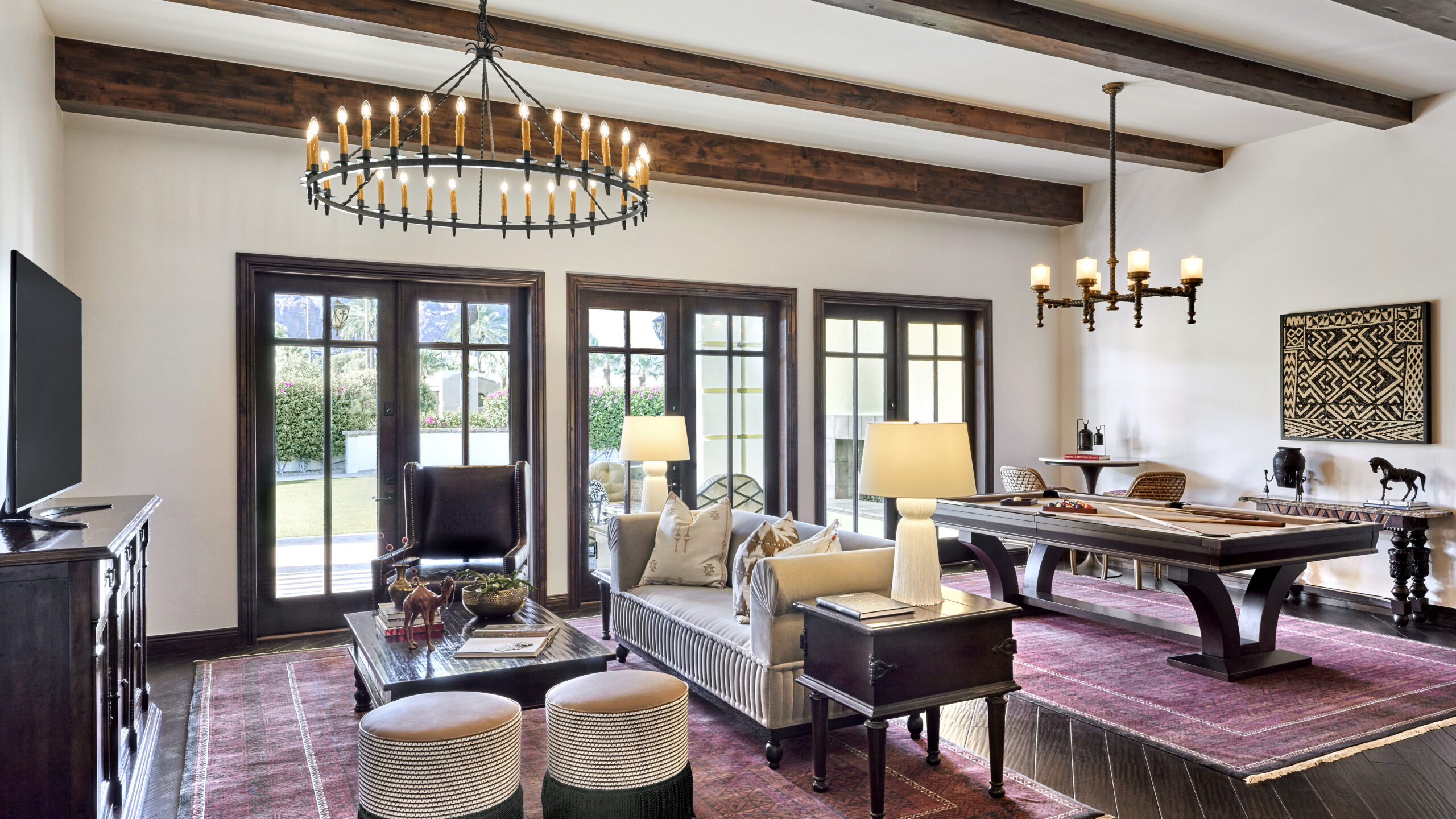 Omni Scottsdale Resort & Spa at Montelucia, in Paradise Valley, Arizona, has officially wrapped a multi-million-dollar renovation. The innovative refresh places a Spanish architectural and desert style design front and center. The resort offers 293 guest rooms and 38 luxury suites, as well as over 100,000 sq. ft. of indoor and outdoor meeting areas and pre-function space.
Guest rooms see cozy sofas with cactus silk pillows and Spanish-inspired deck chairs. Homemade ceramics and fresh artwork decorate each room, and new decorative bedding, LED mirrors and an RFID door lock system ensure a perfectly comfortable stay.
The hotel's expansive meeting and event space includes salons, parlors, patios, ballrooms and more. One of their signature venues, the Castillo Lucena, is a replica of an Andalusian Chapel. The Spanish design inspiration carries through the meeting space with contrasting light walls and dark ceilings, new carpeting and wall coverings and brand-new artwork and furniture.
Dine with Style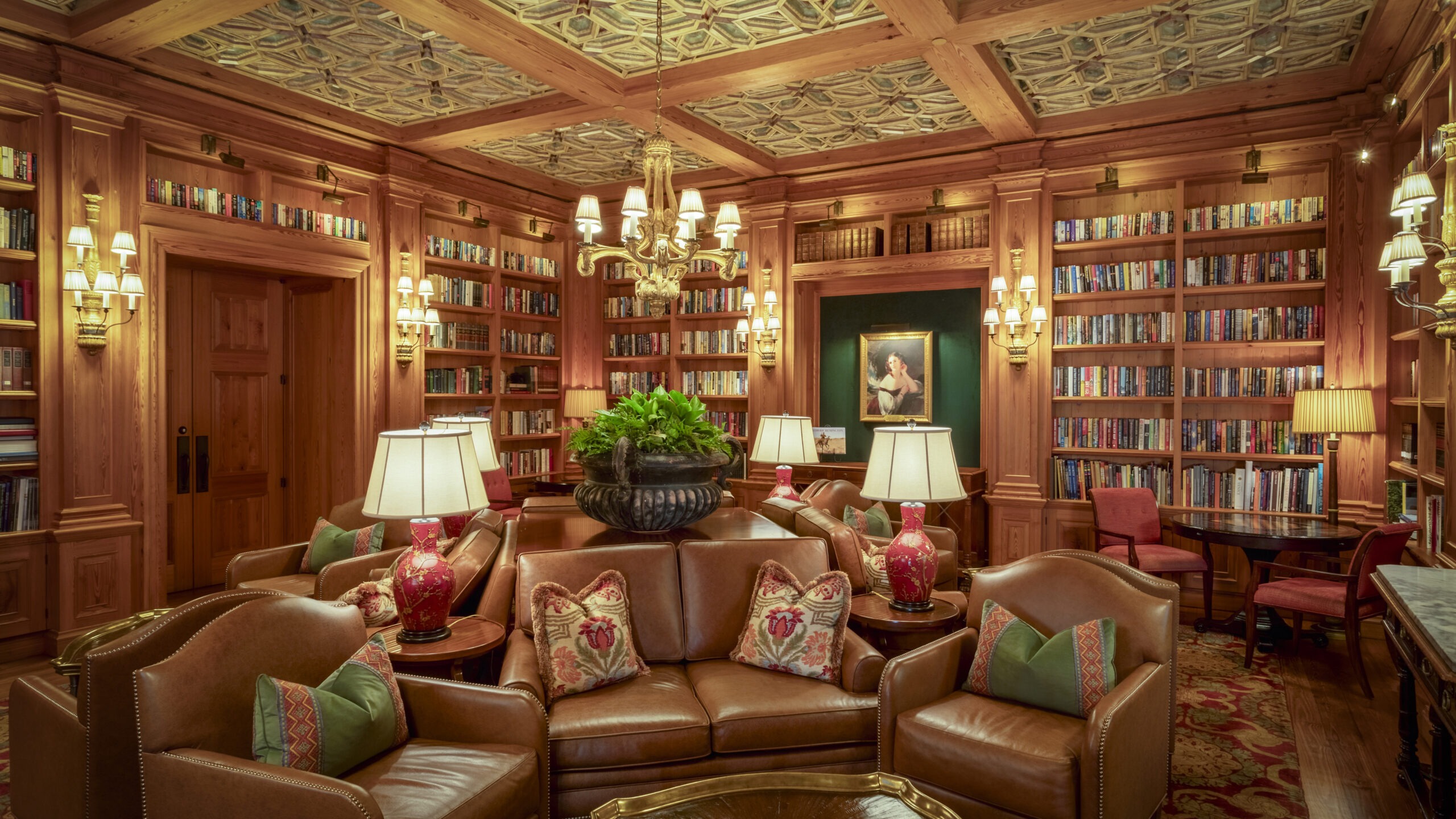 Off the southeast coast of Georgia, Sea Island Resort has unveiled newly renovated guest rooms in The Lodge and two newly renovated restaurants: Georgian Rooms at The Cloister and Colt & Alison at The Lodge. Refreshed guest rooms feature updated interiors that embody the feel of a classic English country manor. Bright walls frame dark wooden beams, and each room features leather seating, sleigh beds, fresh artwork and European-style finishes. Renovations also touched the fitness room, which now includes expanded weights and outdoor fitness programming.
The Georgian Rooms restaurant is housed in The Cloister at Sea Island. A series of visually different rooms each offer their own distinct menus and craft cocktails. Dine in a cozy library with plush seating. Enjoy masterfully crafted sushi and Japanese cuisine in an intimate lounge. Or, enjoy a classic American grill in a stunning dining room with a bar that leads into the glass-enclosed Orangery.
Colt & Alison, in The Lodge, is a classic southern steakhouse decorated with beautiful florals, golf artifacts and floor-to-ceiling windows offering views of the resort's 18-hole championship golf course. The grand fireplace embodies the welcoming ambience.