Photo courtesy of The Maven Hotel in Denver
A hotel opening is always exciting news. What designs will it showcase? How will it change a destination? This is especially true for meeting planners, who at times can feel like their entire lives are spent in hotel rooms (or on flights). And being one of the first to book the newest property can definitely earn you brownie points at your next meeting or event. The following hotels are freshly opened and sure to dazzle.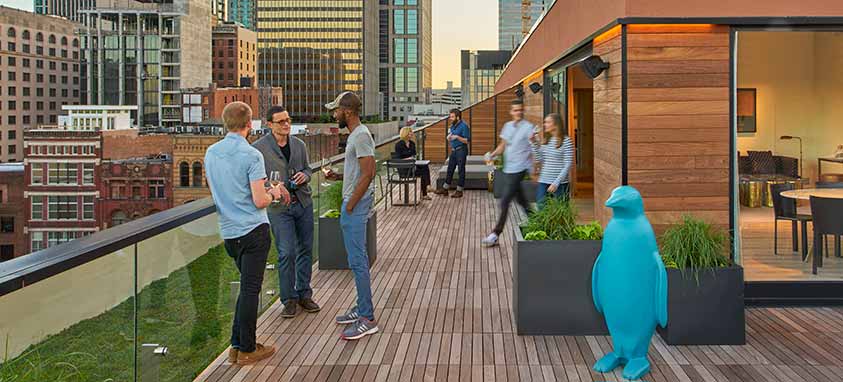 Photo courtesy of 21c Museum Hotel Nashville
21c Museum Hotel Nashville
Where: Nashville
Opened: May 2017
The 21c Museum Hotel isn't only a boutique hotel—it's a multi-venue museum as well. The property showcases contemporary art through continuously changing exhibits. Plus, museum admission is free of charge to the public. 21c Museum Hotel offers 124 rooms and more than 10,500 sq. ft. of exhibit or event space.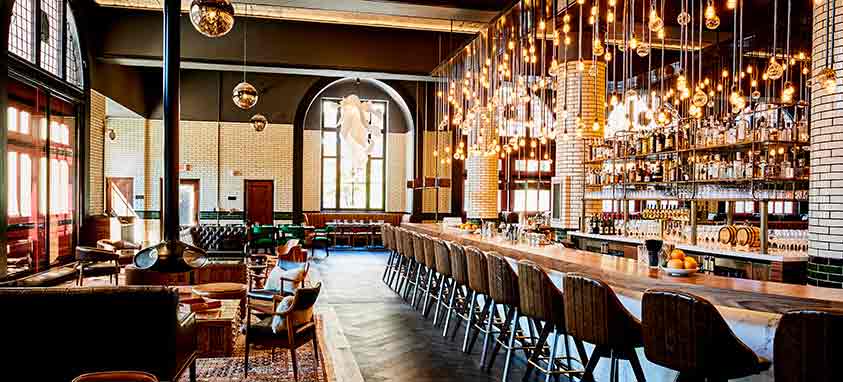 Photo courtesy of Detroit Foundation Hotel
Detroit Foundation Hotel
Where: Detroit
Opened: May 2017
Detroit Foundation Hotel showcases the industrious spirit Detroit is historically known for. The property was once a firehouse, but now offers 100 guest rooms. Its restaurant, the Apparatus Room, was created by Michelin-starred Chef Thomas Lets and supplies 4,600 sq. ft. of event space.
Holiday House
Where: Palm Springs, California
Renovated: April 2017
This tiny boutique hotel originally opened in 1951. Following the completion of a major redesign, the property is now offers midcentury design, communal accommodations and renowned artwork such as wall hangings and garden statues. In keeping with its rustic, "get-away-from-it-all" spirit, there are no televisions in any of the 28 rooms.
Four Season Hotel at The Surf Club
Where: Surfside, Florida
Opened: March 2017
The new luxury property exhibits old Miami glamour. Calming beaches combined with luxurious amenities provide an experience of authentic and peaceful seclusion. There are 77 guest rooms, all featuring sizable windows and, in many cases, spectacular ocean views. Oceanfront pools, non-motorized watersports, a full-service spa and business facilities can accommodate a wide variety of groups. Meetings can be held in the 531-square-foot board room.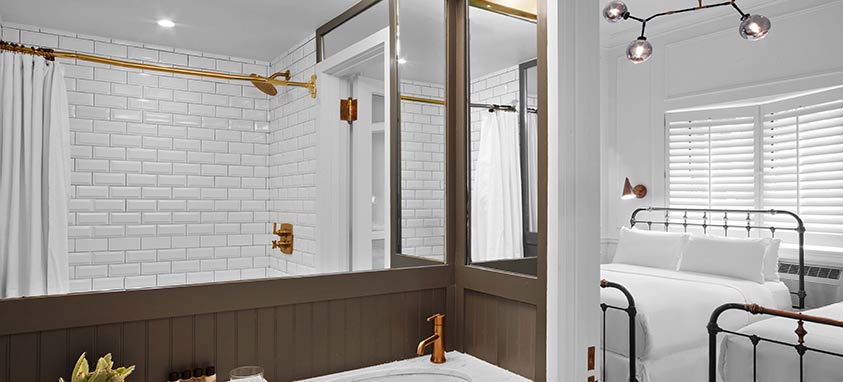 Photo courtesy of the Life Hotel
Life Hotel
Where: New York City
Opened: April 2017
Situated in the center of New York City (four minute walk from the Empire State Building), Life Hotel once housed the iconic LIFE magazine. Although its design is quite modern, it still has a history dating back to 1893. So its brass fixtures and iron bed frames are not there simply to appease retro enthusiasts. Life Hotel offers 98 guestrooms and private meeting or event space that can accommodate up to 60 people.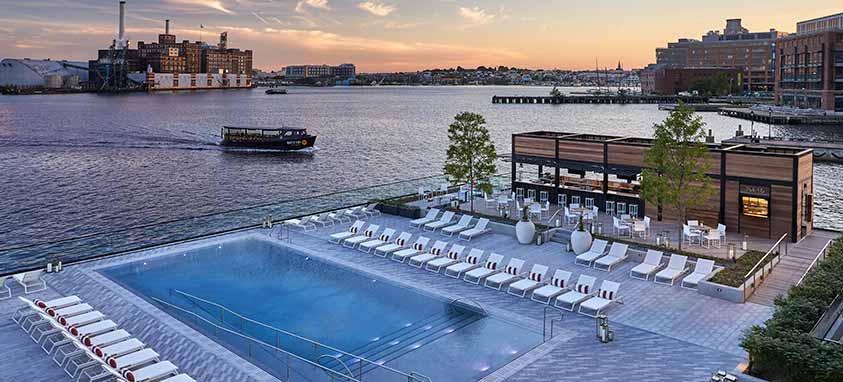 Photo courtesy of Sagamore Pendry Baltimore
Sagamore Pendry Baltimore
Where: Baltimore
Opened: March 2017
The new Sagamore Pendry Baltimore is located in Fell's Point, a lively waterfront neighborhood. The hotel draws inspiration from the historic boardwalk area. It holds 128 guest rooms and 10,000 sq. ft. of indoor/outdoor event space.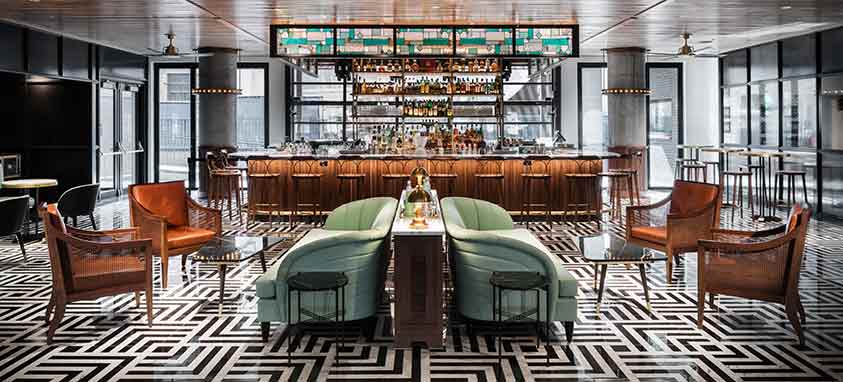 Photo courtesy of The Maven Hotel in Denver
The Maven Hotel in Denver
Where: Denver
Opened: March 2017
The independent hotel sits in the Dairy Block, Denver's new micro-district. The Maven provides 2,100 sq. ft. of meeting space and accommodates a variety of events. There are 172 guest rooms.
Waldorf Astoria Beverly Hills
Where: Beverly Hills
Renovated: June 2017
The long-awaited renovation of this legendary hotel has finally been completed. Waldorf Astoria Beverly Hills has 6,300 sq. ft. of indoor and outdoor space, including a rooftop lounge deck with panoramic views. The muted hues, glossy finishes and marble fixtures contribute to its upscale ambiance. Not to mention, each of the 170 rooms has floor-to-ceiling windows and spacious balconies.