Just south of San Francisco International Airport (SFO), a cluster of meeting properties is welcoming delegates from around the world. With free shuttle service from the airport, hundreds of guest rooms spread out among a half dozen meeting hotels and a variety of event spaces, many groups are finding the SFO corridor a convenient and affordable place to convene.
The big guy on the block is Hyatt Regency San Francisco Airport, which offers 789 guest rooms and suites, and 68,000 sq. ft. of indoor and outdoor meeting space. The Hyatt completed a multimillion dollar makeover on Aug. 31, which has helped elevate the property and the SFO hotel area.
The Hyatt Regency features three ballrooms, including one that offers 18,000 sq. ft. of pillarless space. (Donald Trump gave a campaign speech here in April before a crowd of 850.) There also are ballrooms with 7,000 sq. ft. and 5,700 sq. ft. The nine-story atrium brings in lots of natural light, seemingly feeding the buzz throughout brand-new 3Sixty Restaurant and bonus hang-out nooks designed to enhance networking.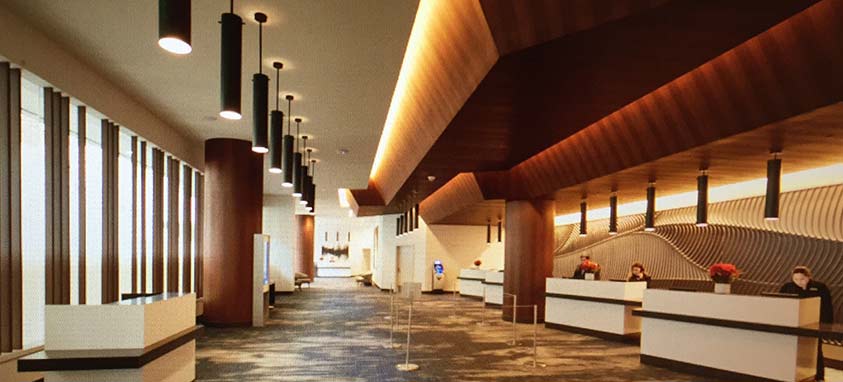 "We want to be the premier location for groups," says Joel Alexander, director for sales and marketing. "We combine size and technology. That's our hallmark."
Alexander says there are a couple other factors that are contributing to the Hyatt's rise as a meeting powerhouse. Besides its proximity to the airport and the price point of being located in San Mateo County, the Hyatt is getting a few extra looks while Moscone Center in San Francisco is completing a major renovation.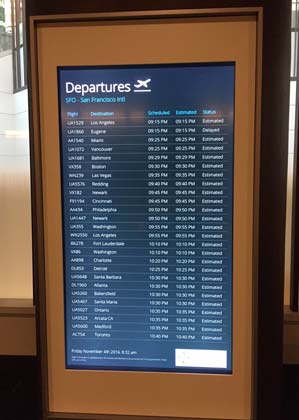 Several things stood out during my recent site visit, which coincided with a college physics convention. When you hold a convention in the SFO hotel corridor, attendees aren't as
tempted to skip sessions, yet they are still a short shuttle ride and then a trip on Bay Area Rapid Transportation (BART) to The City. Nearby car rentals and accessibility to ridesharing also make it easy to basically get anywhere in the Bay Area.
Few properties have the variety of spaces and guest rooms this close to an international airport as the Hyatt Regency. There are 414 guest rooms with two queen beds. This works out great for conventions in which sharing is preferred, with the physics convention being a prime example of a group that took advantage of doubles. But Hyatt Regency also boasts 26 suites, including one that measures 1,400 sq. ft. with living room space to meet.
To change things up from meeting indoors, the physics convention's closing gala took place in the hotel's tented pavilion, which can hold up to 500.
Other meeting hotels in the SFO area include The Westin San Francisco Airport, San Francisco Airport Marriott Waterfront and DoubleTree by Hilton Hotel San Francisco Airport. This gives planners flexibility for events and lodging, especially to accommodate those using loyalty points. The Marriott also completed a renovation this year and offers 686 guest rooms and 44,206 sq. ft. of event space.
I must admit I had no idea the extent to which the SFO hotel corridor serves as a key player in the San Francisco Bay Area meetings scene, and the complete renovation of the Hyatt Regency provides a great reminder of all the benefits of gathering here.