In the history books, Valley Forge is the site of bitterly cold winters the soldiers endured during the American Revolution. In Valley Forge National Historical Park, a monument was erected in honor of their strife and sacrifices during the war's end in 1777. Some of George Washington's famous words are scribed across the towering National Memorial Arch. "Naked and starving as they are, we cannot enough admire the incomparable patience and fidelity of the soldiery," the general once said.
Twenty-five miles outside of Philadelphia, this former colonial outpost is part of the King of Prussia region, also known as an international shopping destination. King of Prussia Mall is the second largest mall in the country with more than 400 shopping outlets, including several high-end retailers. It's one of the biggest draws for groups that meet in Valley Forge.
For planners, this edge city is chock full of modern conference facilities and rustic hotels that perfectly blend the charm of the past with technology of the future. Here are 10 conference centers and meeting properties that can accommodate your next event.
1. Near the King of Prussia Mall, Double Tree by Hilton Philadelphia Valley Forge offers 24,000 sq. ft. of meeting space, including 24 meeting rooms, the Keystone Ballroom and an outdoor reception area by the pool. The hotel also has 327 guest rooms and a newly expanded fitness center.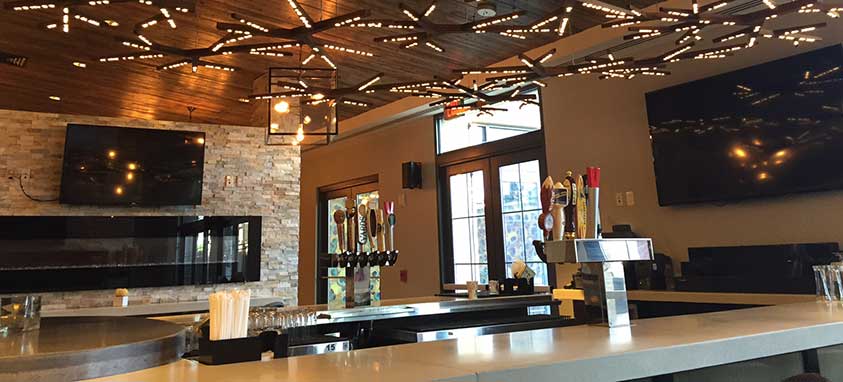 2. In nearby Landsdale, Courtyard Marriott Landsdale is redesigned in contemporary accents of bright yellow and grey. Modern decor and furniture decorate the lobby areas and reinvented dining venues that serve locally inspired dishes. The hotel provides 125 guest rooms and 6,948 sq. ft. of meeting space within nine meeting rooms.
3. One of the premier venues for nightlife in the area is Valley Forge Casino Hotel. There are seven dining options and a variety of casino games between Valley Forge Casino Hotel and the adjoining Radisson Hotel, which offer a combined total of 486 guest rooms. The 100,000-square-foot convention center includes more than 54,000 sq. ft. of exhibit space with room for up to 250 booths.
4. Crowne Plaza Valley Forge is in proximity of Valley Forge National Park and is located across the street from King of Prussia Mall. The property features dining venues onsite and 226 guest rooms, including six suites. There's more than 24,000 sq. ft. of flexible meeting space at Liberty Conference Center, which is housed within the hotel. The IACC-certified conference center includes two ballrooms, a 130-seat amphitheater and four breakout rooms.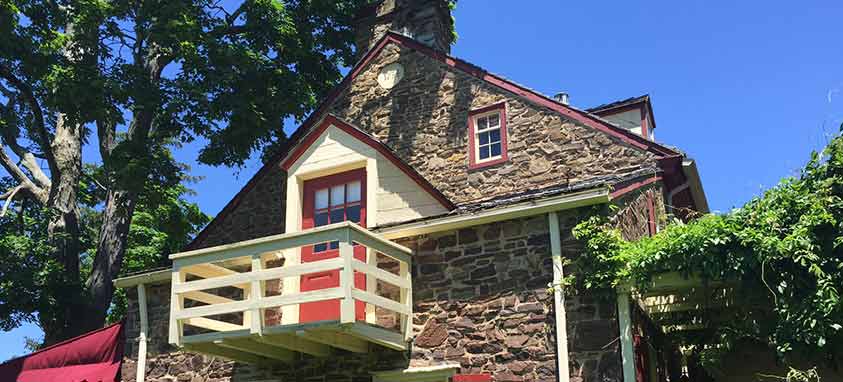 5. For meetings that deserve charm and character, Joseph Ambler Inn harkens back to colonial times. On 12 acres of countryside, 52 guest rooms are spread throughout five historic buildings. Small meeting groups can enjoy five private event spaces that can accommodate up to 200 people. The rooms range from formal banquet halls to intimate gathering areas.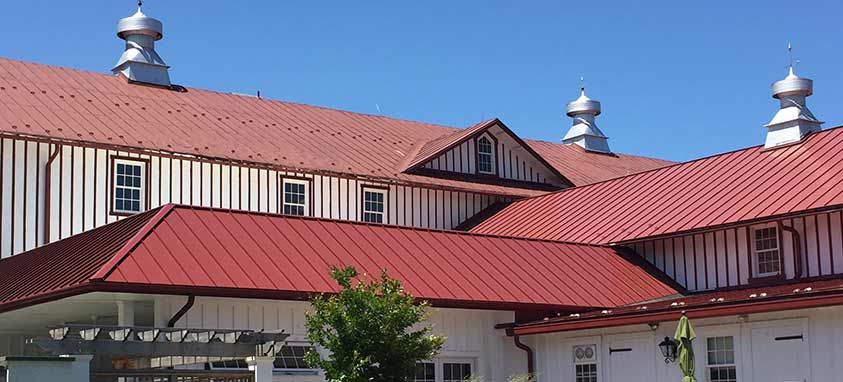 6. Normandy Farm Hotel and Conference Center is another one-of-a-kind facility that offers a rustic ambiance amid picturesque surroundings. The 19th century inn and tavern has been transformed into a modern facility that boasts 113 guest rooms and 28 suites. The 23,000-square-foot conference center offers 17 meeting rooms and two ballrooms within original brick archways and exposed beams. Groups can dine at The Farmer's Daughter restaurant, where modern farm-to-table cuisine is served within a barn-style setting.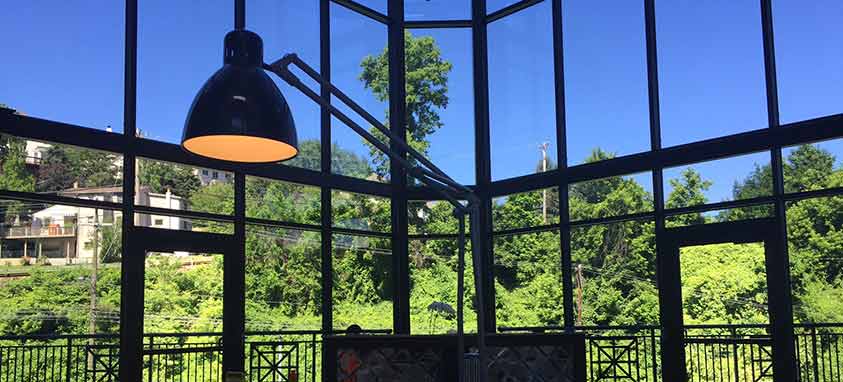 7. Unconventional think spaces rule at The Hub Conshy, located in the town of West Conshohocken. The conference center is one of four similarly themed facilities in the Greater Philadelphia area. The Hub Conshy opened last year with 8,000 sq. ft. of meeting space and 7,000 sq. ft. of outdoor terrace and atrium space. Each conference room offers thought-provoking designs that are especially appealing to biotech firms and corporate groups.
8. Sheraton Valley Forge Hotel was remodeled in 2014 and boasts upgraded amenities and interiors. The 180-room hotel has a club lounge and various dining areas, including Ralph's of South Philly, a modern take on the oldest Italian restaurant in America. The property features 25,000 sq. ft. of function space, including a 10,000-square-foot ballroom and 13 conference rooms.
9. Rivercrest Golf Club & Preserve is a top venue for conferences and special events. The family-owned facility offers golf outings and team building activities on its 300-yard dual-ended practice range, along with a 60-yard grass tee. The golf course also hosts the Donovan McNabb Foundation Golf Classic Event. Rivercrest accommodates meetings and events of all sizes in its 49,000-square-foot Clubhouse.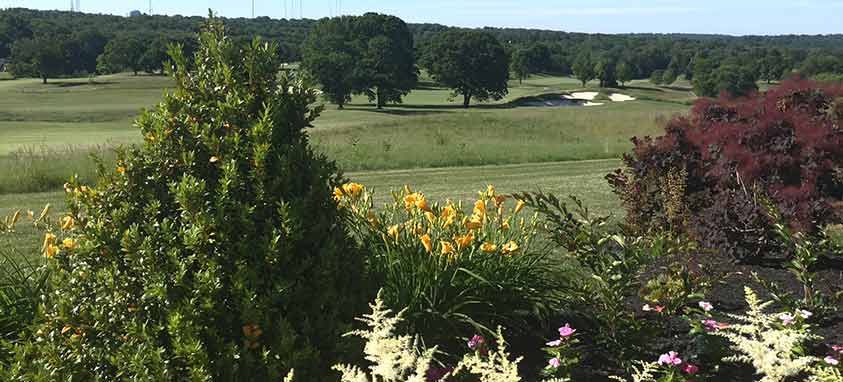 10. Chubb Conference Center is another privately owned meeting venue that offers more than 50,000 sq. ft. of IACC-certified space. The campus of ergonomically designed spaces is conducive to productive events, and offers 120 renovated guest rooms. Altogether, there are 48 hi-tech meeting rooms that have SMART Boards, video-conferencing, complimentary Wi-Fi and built-in HD projection. There's also plenty of outdoor breakout space within 300 acres of rolling hills and woodlands.