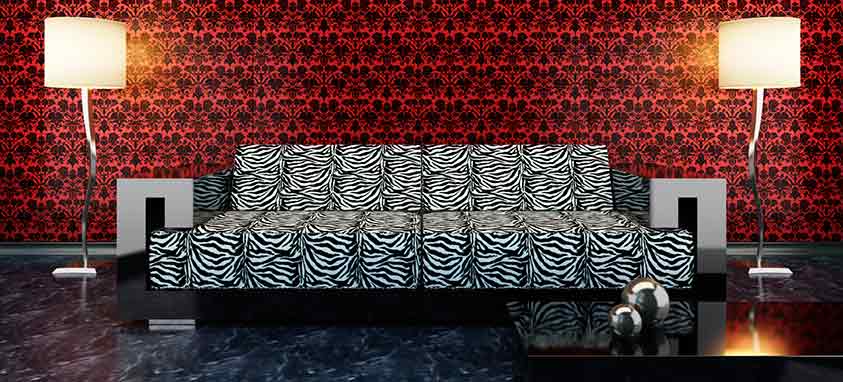 A dazzling installation featuring 22,000 LED light bulbs and a world-class private collection are among the outstanding art featured in recently opened U.S. hotels.
Guests entering The Art Hotel in downtown Denver are greeted by Leo Villareal's undulating, 22,000-light art installation, which is programmed to reflect traffic and vibrations from the street. Villareal also designed the much-acclaimed "The Bay Lights" on the San Francisco-Oakland Bay Bridge, an installation that is controlled by a computer and displays changing patterns.
Original art work is displayed on each floor of the hotel, and includes more than 40 works of art by Ed Ruscha, Deborah Butterfield, Tracey Emin and others.
The hotel, which opened this week, has 165 guest rooms, more than 10,000 sq. ft. of meeting space and Fire restaurant, featuring new American cuisine, floor-to-ceiling windows leading to an open-air-terrace, and stunning views of Denver's skyline.
Le Meridien Columbus, The Joseph, which opened in January in the Ohio city's Short North arts district, contains pieces from Ron and Ann Pizzuti's world-class art collection. "NYT," a 12-part acrylic on canvas painting by Kaws (Brian Donnelly) is featured in the lobby's 35-foot atrium. Other works from the collection are featured on the lobby's first and second floor.
The second floor also includes the Ohio Portfolio, 31 limited-edition screen prints by artists with ties to the state. All guest rooms feature Ohio Porfolio prints that are available for purchase.
Le Meridien provides 135 chic guestrooms, farm-to-table dining at The Guild House and 6,700 sq. ft. of flexible event space, including Michael B. Coleman Ballroom, with 2,686 sq. ft.
One of the main attractions at Baccarat Hotel and Residences New York is Bar at Baccarat, a red-barrel-vaulted room adorned with elaborate chandeliers and a blending of works by 18th-century French and contemporary New Yorkers including Robert Longo and Nan Goldin.
The 114-room New York City hotel also features plenty of additional crystal, including new pieces that incorporate Baccarat's Harcourt stemware.
In North Carolina, 21c Museum Hotel Durham offers 10,500 sq. ft. for contemporary art exhibitions. The exhibits are open to the public free of charge and feature painting, sculpture, photography and video, among other things.
The hotel art also includes "Reflective Transformation," consisting of seven permanent installations including Duke Riley's "It Will Warm You Twice," a large mosaic made of cigarettes and mini-cigars that reflects tobacco's once great, but now declining, significance to Durham.
The hotel features 125 guest rooms, Counting House restaurant (featuring regional dishes) and 10,000 sq. ft. of meeting space.