American Hotel & Lodging Association (AHLA)'s 2022 State of the Hotel Industry Report sees the hotel industry moving toward recovery "but the path will be uneven and potentially volatile, and full recovery is still several years away." The report says that hotel occupancy rates and room revenue are projected to approach 2019 levels this year. However, the outlook for F&B and other ancillary revenue is not as optimistic.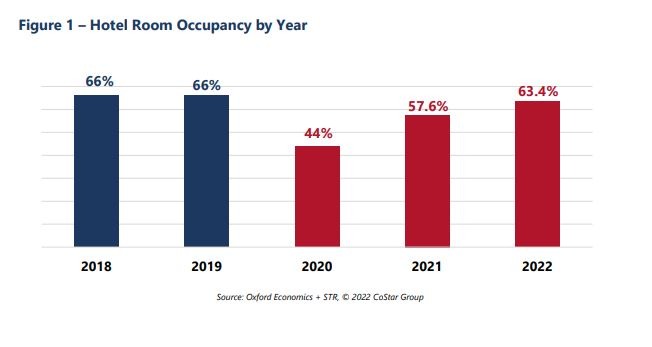 Meeting planners will note that AHLA reports 58% of meetings and events are expected to return. Other findings include the fact that in a volatile and changing Covid-19 clime, business travelers are increasingly adding "bleisure" or business plus leisure time to their trips and meetings. Another strong trend reported is hotels adding new technology for hybrid meetings and other incentives for both business and leisure travelers.
Read More: AHLA Outlook on Supply Chain Impacts
Chip Rogers, president and CEO of AHLA told Smart Meetings: "While we expect leisure travel to rebound significantly this year, business travel has a much longer road to recovery. Although the full impact of Omicron remains to be seen, we already know that many businesses have scaled back travel or delayed returning employees to the office in response to the variant.
"We are cautiously optimistic that business-related hotel stays will increase further in 2022, but it will likely take several years for hotels to reach pre-pandemic levels of business travel, meetings and events revenue. That's why AHLA will continue to stress the value of business travel and in-person meetings and events to business leaders, other stakeholders and the general public throughout 2022 and beyond."
Read More: 2022 Meetings Industry Indicators 
Bright Lights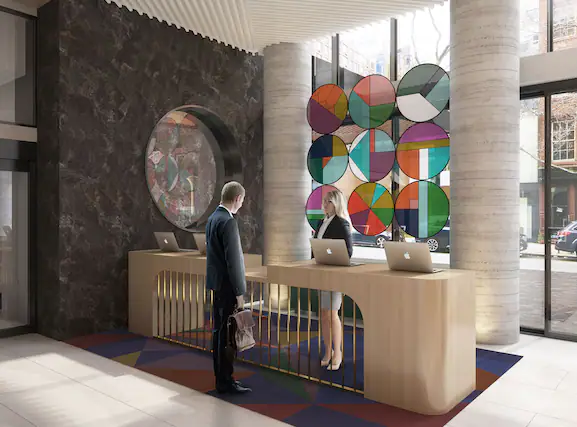 While the outlook for hotel health over 2022 may be challenging, growth is happening.
In New York, Motto by Hilton New York City Chelsea opened this January. The city's first Hilton lifestyle hotel and Motto's first new build debuted just as the city was celebrating "Hotel Week," a booking initiative sponsored by Mastercard.
AHLA has also debuted a multi-year effort, "The Hotel Industry: A Place to Stay," designed to help boost industry employment rates by offering over 200 career pathways and perks in the industry. Ads for the incentive will begin running in Columbus, Dallas, Denver, Miami, and Phoenix on Facebook, Google, and Youtube in both English and Spanish.