Editor's note: This story was updated on Jan. 31 to show the path weekly cases are taking (and what is expected in early Feb.) in the United States. 
"Covid surges will be short-lived," predicted Michael Dominguez, president and CEO of Associated Luxury Hotels International (ALHI) during this week's webinar on what the hospitality industry can expect from the new year. Dominguez joined Smart Meetings for a conversation about the future of the industry from PCMA Convening Leaders event at Caesars Forum in Las Vegas.
And when there are hiccups in the future, planners and suppliers will know how to handle it together. "We're now looking at this [from] a more holistic view of the travel journey…we know we don't survive without each other," he remarked.
For the whole spiel, listen to the full account of 2022 industry predictions on demand.
Force or Fear Majeure?
Even during Omicron, groups found ways to gather safely. "It's not that it's impossible to meet," Dominguez said, citing the 2,500 professionals who arrived for PCMA Convening Leaders and more than that for CES in Las Vegas last week. A thoughtful approach to safety at those events is keeping people healthy while they get business done, but the threat of variants present and future is holding some organizers back.
There's been a lot of bumping of meetings and events, Dominguez reported. That has lead some planners to create robust force majeure cancellations clauses, but he warned that they could be as much a risk as a cushion to events. The venue could turn around and use the language to cancel on the planner in the event of another surge in even local cases. He suggested not started a conversation about a possible cancellation with a legal letter. "Have the discussion with partners to find a safe way to make the event happen," he said.
"We're getting used to an environment that will have surges," said Dominguez. He pointed to the power of testing and a growing vaccination rate as positive signs. Having a sound response plan, testing resources and requirements and vaccine requirements is preventing events from coming to a full stop, even amid dubious surges.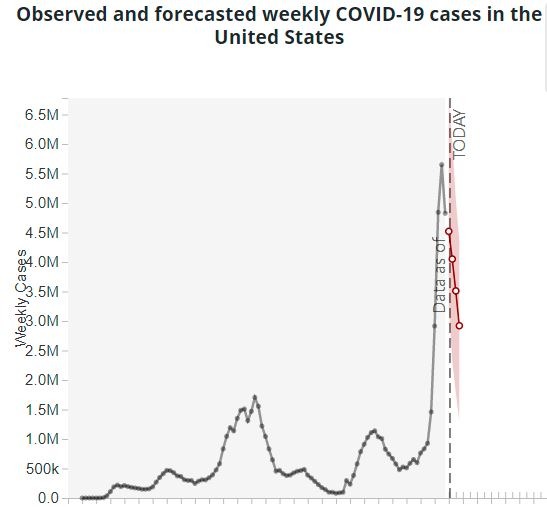 What we are seeing now, Dominguez reports, is a much shorter surge window. Delta's spike lasted seven weeks, while Omicron's has already begun to decline in some places, lasting only four weeks. Florida, one of the regions with the highest number of cases in the U.S., is experiencing ICU hospitalizations at a third of what they were when Delta hit, he reported.
A More Predictable Future
Dominguez projected the end of surges in 2022. And if one pops up, he said that the tools, organization and the unity developed over the last 20 months will help to avoid the deficits events and hotels have experienced since 2019.
"We can create an environment safer than…being at a restaurant in your own community or being out and about…we can control what happens here," Dominguez explained. He is encouraged by the state of events that do go on as planned, as we are seeing consistent success as far as attendee adherence to safety protocol.
International events may take some time to come back as discrepancies between how individual countries are responding to each surge make it hard to gauge the return of events abroad. Now, it's about finding a way to bridge those gaps as we move forward, according to Dominguez.
Some groups are coming back faster than others. Those who can't work from home, including food and beverage and construction workers "are the ones with the biggest appetite to get," he observed.
It's crucial not to judge anyone for going or not going, he said. A united front from the event and hospitality industries will only benefit our forward momentum; now is the time to support one another as we make it back to events following another surge.
Forward Steps, Together
Dominguez emphasized the importance of united advocacy right now to smooth any future crisis. If the Pandemic Risk Insurance Act (PRIA) passes this year, event insurance companies would be "only on the hook for 5% of the cost," Dominguez stated—the U.S. Treasury Department would cover the rest if the event is canceled.
"We've got the White House's attention and … we've kept the White House's attention," Dominguez said. The infrastructure bill just passed included an installment of a head of tourism as part of the U.S. Labor Department. Meetings Mean Business Coalition is uniting the industry, advocating for all aspects of it. Dominguez reported that airline companies have shown leadership recently, getting more involved in preserving and building back travel than ever.
In closing, Dominguez highlighted three major predictions for this year. First, the last half of the year should see a significant turn of events for events; second, this year will be for learning how to deliver a good hybrid experience; third, we're deconstructing meetings. We are going to see many new, more focused meetings as the year progresses. So, Dominguez added, now is the time to focus on the diverse ways to deliver a meeting space.