You know that feeling of sparked intrigue? When you can't help but look, marvel and try to understand. When a hotel property is so different from the norm, it's hard not to.
Virgin Hotels Las Vegas does just this—it  demands your attention—and looks good doing it.
Divided into three separate towers—Canyon, Ruby and Opal—the 1,500-room ("chamber," in Virgin speak) property's versatility in its meetings space is something to admire. Virgin Hotels LV, formerly Hard Rock Hotel and Casino, encompasses 60,000 sq. ft. of dedicated meeting space, ranging from a theater that can host live music performances; to the 15,720-square-foot Primrose Hall; to eight studio boardrooms.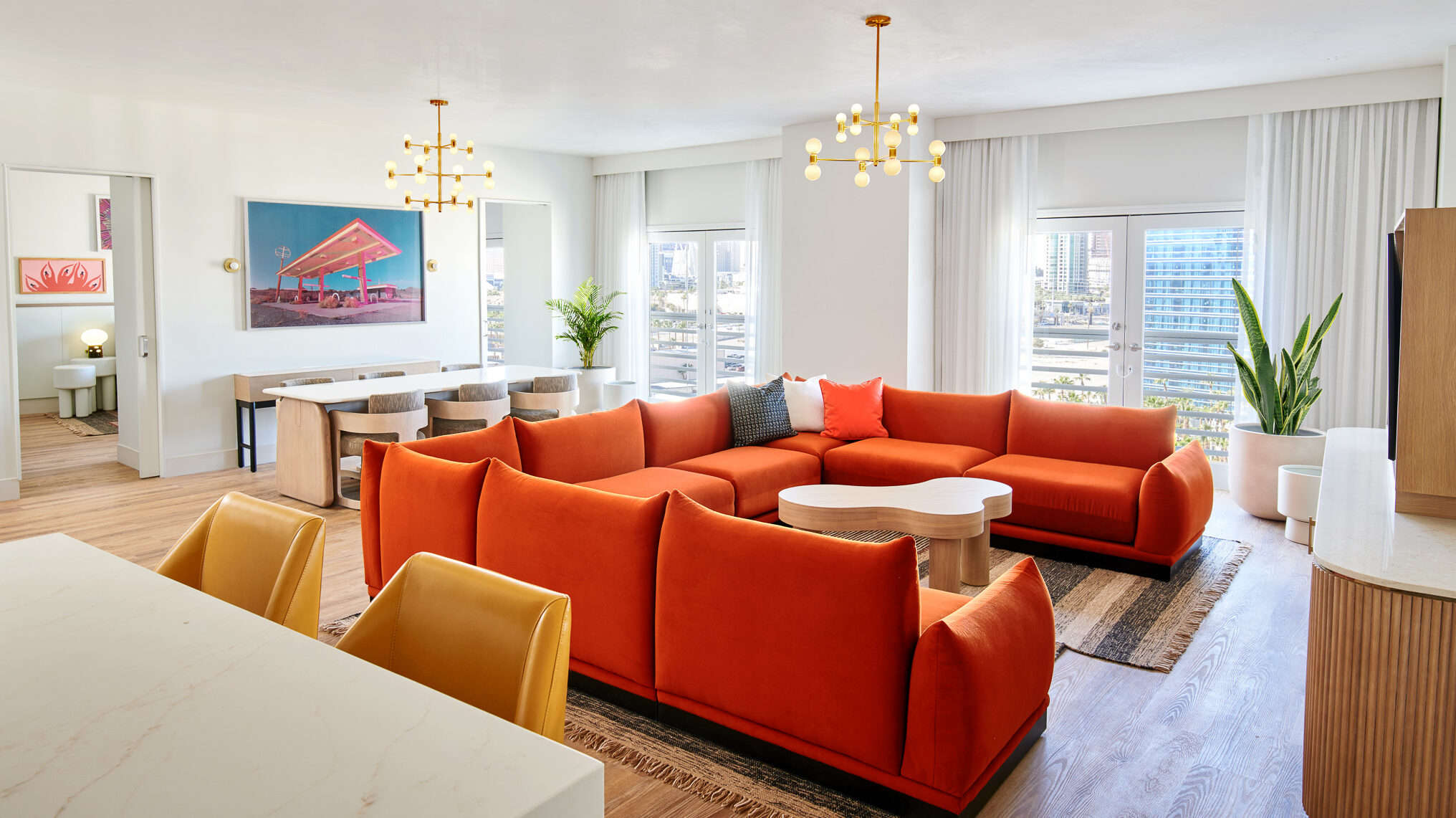 Unlike many hotels in Las Vegas, when guests enter Virgin Hotels LV, just off The Strip on Paradise Road and Harmon Avenue, they aren't immediately met with slot machines and tables. "The whole thing behind Virgin was a sense of arrival when you come into the hotel. Not to run right into a [gaming] table," says Mike Rowland, executive director of group sales.
Add the property's nontraditional space, and you're looking at about 150,000 sq. ft. of space. One space in particular meeting professionals may appreciate is the intimate, mostly hidden and somewhat 70s-chic Shag Room, which is perfect for receptions and accommodates 120. "This has been a very popular spot. So far, we've sold this space more than anything else," Rowland says.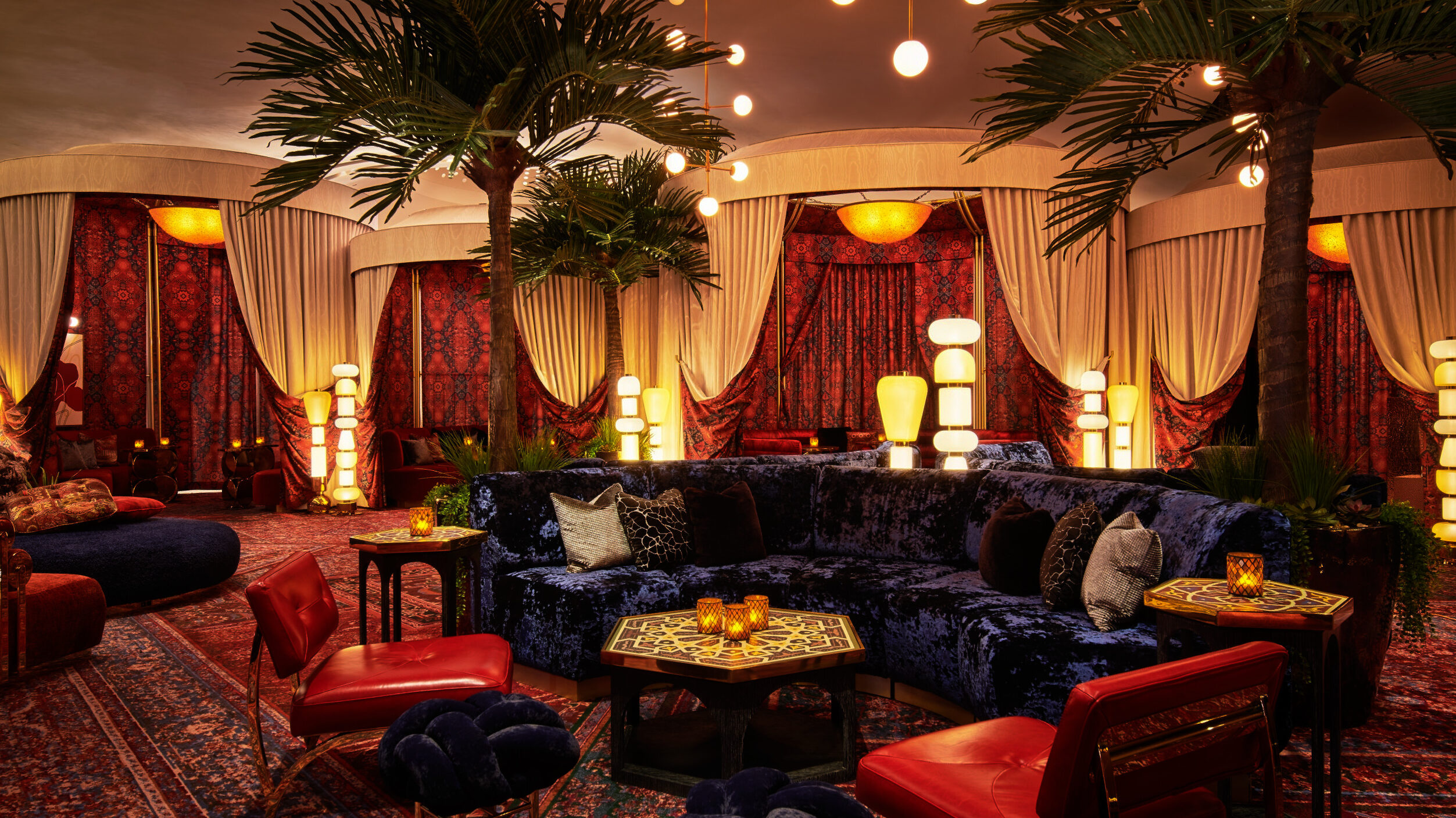 The theater, which can seat 1,200, is something planners will be hard-pressed to find anywhere else in Las Vegas. "This is what makes us popular with convention groups—you won't find a room like this anywhere else in the city that can be considered intimate that comes with two LCD screens, the stage wash and the built-in stage," Rowland says. So far, he adds, this space has been used more for business and meeting groups than for live entertainment.
The Manor, formerly a retail store, is one of the newer spaces. Seating about 200 on its own, adding the adjacent outside patio rounds out that number to 300; add the event lawn and that can bring capacity up to 1,200.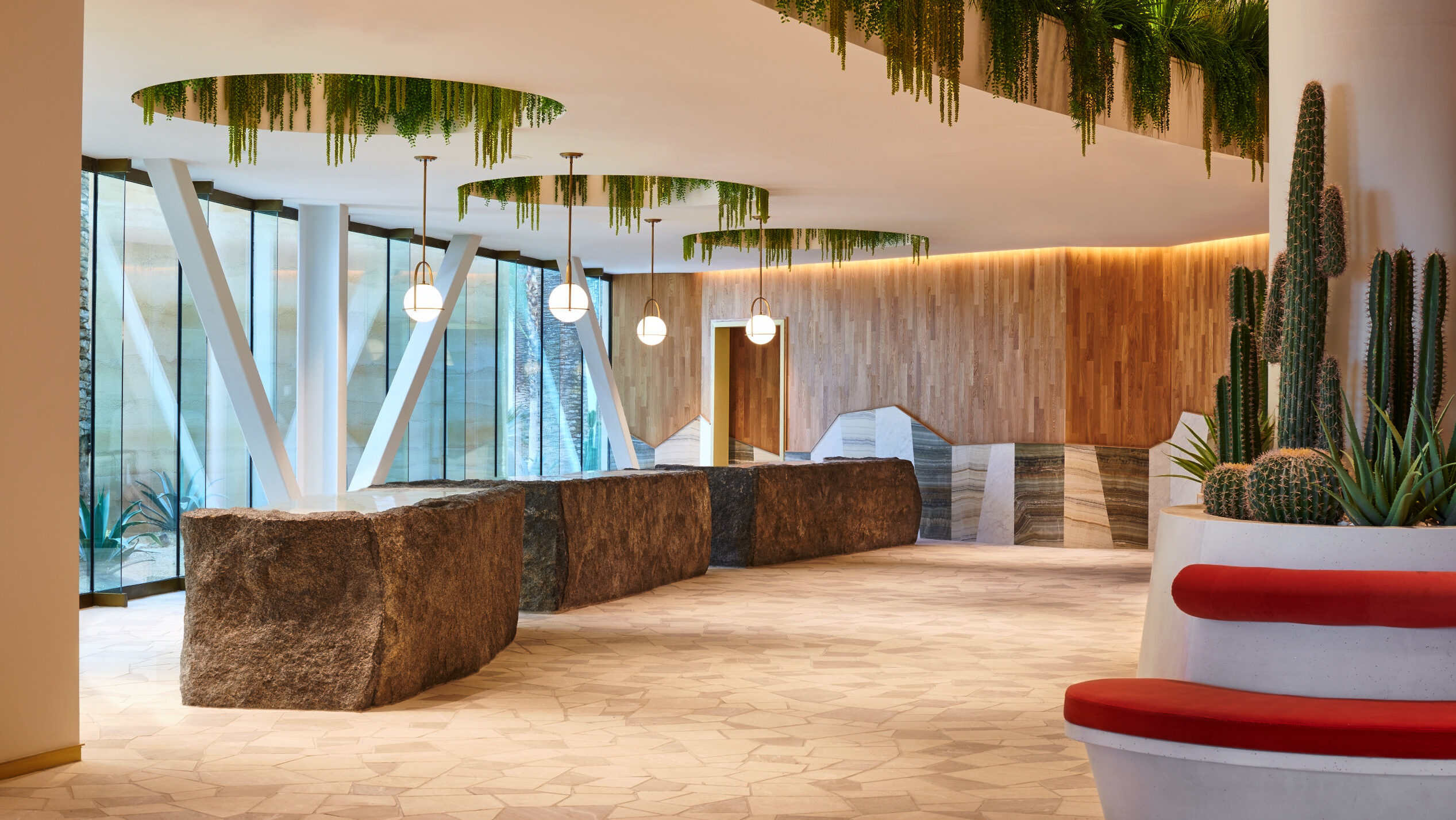 Virgin Hotels LV also has two faux beach pools and Elia Beach Club (opening June), a day club venue which will present musicians; there's also a spa and 24-hour fitness center.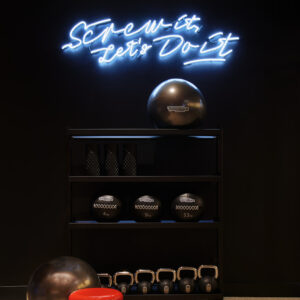 Dining opportunities are wide-ranging and include The Kitchen at Commons Club; One Steakhouse, owned by brothers David and Michael Morton, sons of Arnie Morton, cofounder of Morton's Steakhouse; Thai-serving Night + Market; seafood specialist Nobu; Mexican-themed Casa Calavera; sports betting club and restaurant Money, Baby!; and Kassi Beach House. The last three mentioned will feature patios with views of Elia Beach club. California-based Afters Ice Cream and Mediterranean Todd English's Olives are also both scheduled to open in June.
Virgin Hotels Las Vegas may not be right on The Strip, but the first wave of visitors and guests don't seem to mind a bit. "The No. 1 thing is customer service," Rowland says. "We aren't as large as the other hotels, but we still have the same amenities and have guests walking out of this building happy that they got to stay here. That means a lot."