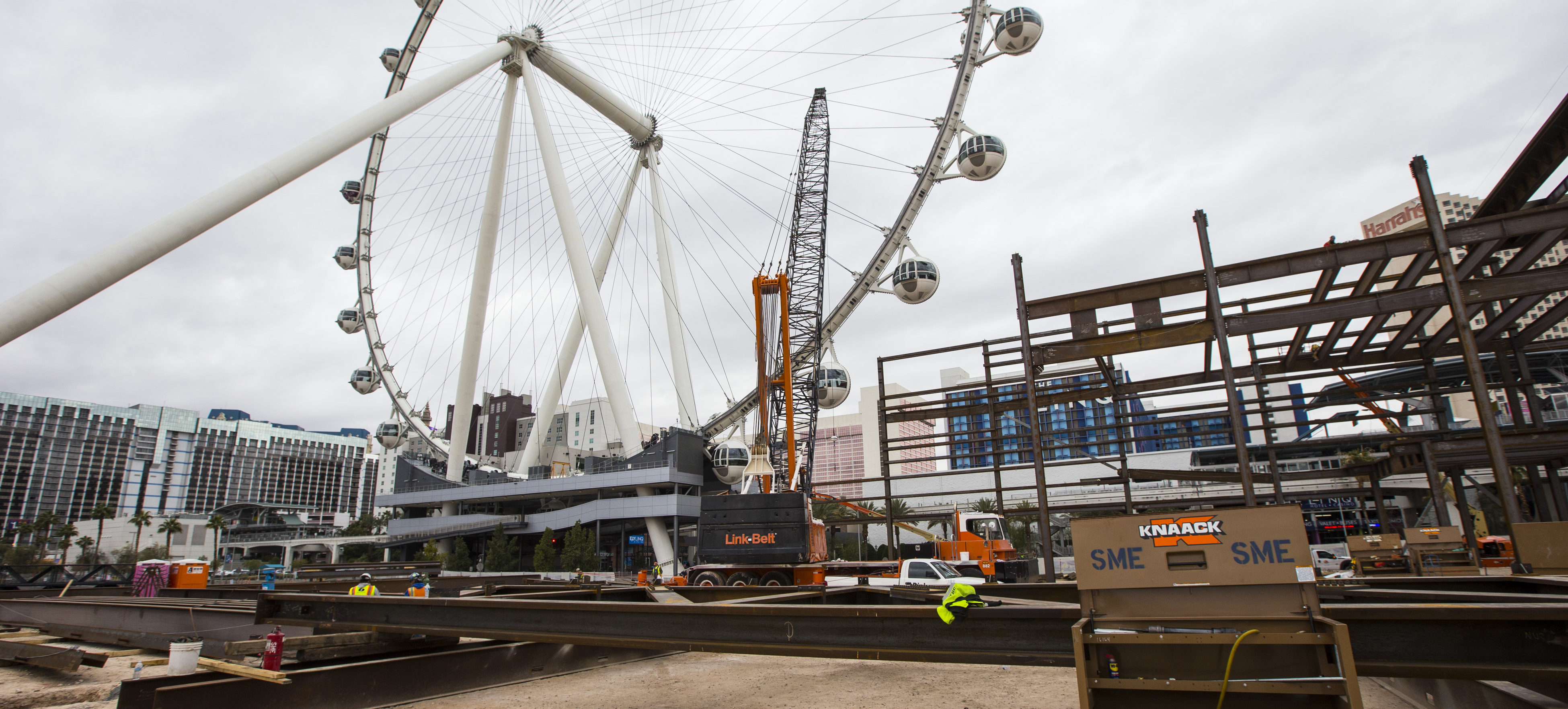 Rome wasn't built in a day, but Caesars Forum in Las Vegas is making exciting progress. The casino-hospitality giant Caesars Entertainment announced a construction milestone today for the $375 million, 550,000-square-foot conference facility opening in 2020—the setting of the first steel truss, which takes the Forum past the groundbreaking stage, above ground and into the public eye.
These are the building blocks to the soon-to-be two largest column-free ballrooms in the world. A truss so big at more than 300 ft. wide and 200 tons, that it had to be cut into pieces and reassembled onsite by crane. A conference center so large, it's equivalent to 27 tennis courts and can easily fit an 18-wheeler. In other words—a meeting planner's dream.
More: Caesars Forum Breaks Ground in Las Vegas
"This is an exciting step towards the development of Caesars Forum which will redefine the offering for meetings and events in Las Vegas," said Michael Massari, Chief Sales Officer at Caesars Entertainment, in a press release.
In honor of #TransformationTuesday, let's take a peek at the property's progress—past, present and future. Swipe through to learn more and to get as excited about the meeting industry's shiny, new hangout as we are.