Trina Camacho-London
Face-to-face meetings are worth every ounce of time and energy that goes into coordinating and attending them, Trina Camacho-London believes. The Hyatt Hotels Corporation vice president of global group sales was named co-chair of Meetings Mean Business Coalition (MMBC) and sees much value in expanding her network and developing relationships.
The MMBC board makes certain to meet multiple times annually, and Camacho-London thinks the benefits are evident. "MMBC has made significant strides in elevating the value of in-person meetings and events across career levels, industries and geographic borders," she says. "We are ready to continue leading the effort to protect and promote the role of face-to-face meetings."
Camacho-London has big plans to grow Global Meetings Industry Day (GMID) in her new role on the coalition. Working in tandem with co-chair Julie Coker Graham, president and chief executive officer of Philadelphia Convention & Visitors Bureau, Camacho-London says she will work to engage leaders outside of the meetings and travel industry to recruit third-party advocates as "champions for the industry's value."
Related: Global Meetings Industry Day Brings The World Together
Planning for the fourth annual GMID on April 4 is well underway, including plans to increase outreach efforts to business leaders and policymakers, but to never forget the hallmark mission and obligation—to support grassroots industry professionals across the country. "I see opportunities to ramp up Hyatt's involvement globally by focusing on a few key locations where we can leverage our presence, particularly in Asia," she says.
Camacho-London is a loyal Hyatt employee and calls it "truly the best job there is." Becoming part of the brand's national sales force is a stand-out moment in her more than 25-year career. Her crowning achievement was being named Hyatt National Sales Manager of the Year. "It was one of many stepping stones that's helped propel me to my current role (and dream job) at Hyatt," she says.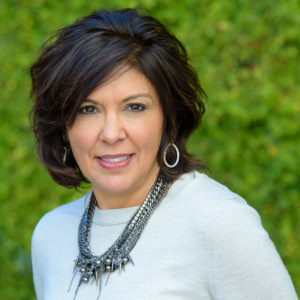 Leadership Philosophy
Surround yourself with people who support and elevate you.
Always hire up.
Always take the meeting, because face-time is crucial.
"I often tell people that sales is in my blood…I once sold a case of lightbulbs to the owner of the largest electrical supplier in the state of Louisiana!"