Kurt Alexander and Peter Strebel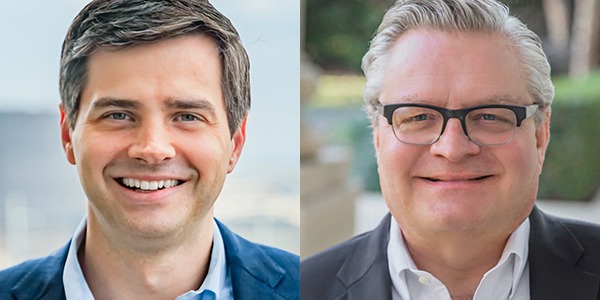 Omni Hotels & Resorts promoted Alexander to president of the company and Strebel to chairman.
Most recently, Alexander was chief financial officer of Omni Hotels, a position he held for seven years. Alexander has been vice president of TRT Holdings, Omni Hotels & Resorts' parent company, and vice president of VRA Partners LLC, an investment banking firm in Atlanta, garnering 15 years of experience in business development, strategy and finance.
Strebel brings over 20 years of sales, marketing and business development experience in the hospitality industry to his new position. Strebel was most recently president of Omni Hotels and has held additional senior and executive roles at the brand, including that of CMO. He has also been CMO and president for Wyndham Hotels & Resorts.
Carolina Viazcan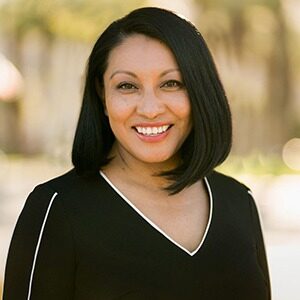 Visit Greater Palm Springs appointed Viazcan vice president of sales. A 20-year tourism sales veteran in the greater Palm Springs area, Viazcan was previously director of group sales at Renaissance Esmeralda Resort & Spa, Indian Wells, where she worked for eight years. Viazcan also held sales leadership roles at PGA National Resort Palm Beach Gardens, JW Marriott Desert Springs Resort & Spa and more.
Read More: Greater Palm Springs: A Stunning Desert Oasis Waiting to be Explored
Sam Selvi and Charles Williams, II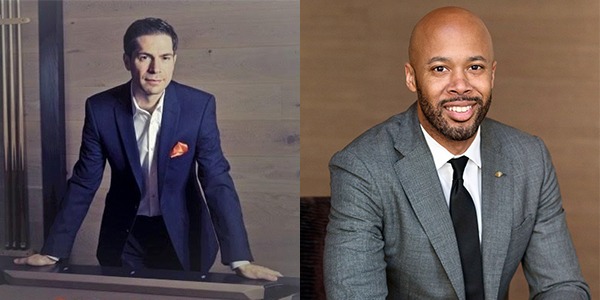 Selvi is general manager and Williams is director of sales and marketing at Hyatt Centric Old Town Alexandria.
Selvi brings 20 years of experience in travel and hospitality management, previously having served as general manager of ARC HOTEL Washington DC, Georgetown. He has held management positions at Lufthansa, Marriott International and Cambria Hotels, among other brands.
Prior to joining Hyatt Centric Old Town Alexandria, Williams was director of global sales for the eastern region of the U.S. at Rocco Forte Hotels, a European hotel brand headquartered in London. For the past 20 years, Williams has established a career in meetings management and hospitality sales. He has been director of group sales for Mandarin Oriental Hotel Group, meetings manager for D.C.'s The Education Trust and more.
Sally Shaffer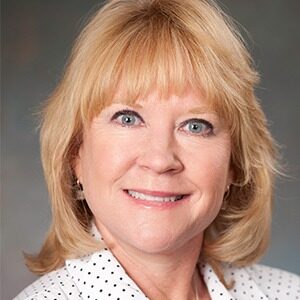 Arizona's Hilton North Scottsdale at Cavasson, opening this October, named Shaffer general manager. Shaffer brings 40 years of hospitality management experience to her new role and has served as general manager for several hotels and resorts across the greater Scottsdale area in that time. Most recently, Shaffer was general manager at Boulders Resort & Spa Scottsdale, Curio Collection by Hilton.
Isabel Gracia and Constanza Montalva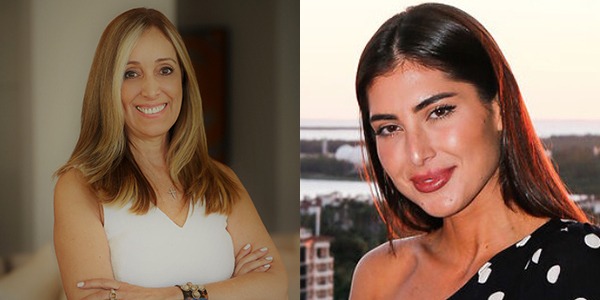 W South Beach in Miami Beach, Florida, welcomed Gracia as director of sales and marketing and Montalva as director of programming.
Gracia has over two decades of hospitality marketing experience and was most recently director of sales and marketing for Dorado Beach, a Ritz-Carlton Reserve in Puerto Rico. Gracia has been director of sales and marketing for The Raleigh Hotel in Miami Beach; Zadún, a Ritz-Carlton Reserve and several more properties throughout Florida and the Bahamas.
Montalva most recently worked for Cultured Magazine as its senior account executive. With 10 years of marketing experience, Montalva has held several additional positions at publications and in real estate in the greater Miami area.
Ryan Kirby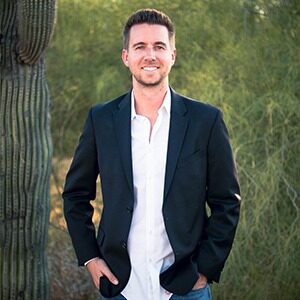 The Westin Tempe in Arizona promoted Kirby to general manager. Previously, Kirby was director of sales and marketing for the property. With 14 years of hospitality experience in sales and marketing directorships and senior management, Kirby has been a leader at Westin, Sheraton, W Hotels, Fairmont, Aloft and Saguaro Hotels. Notably, Kirby has worked for Moana Surfrider, A Westin Resort & Spa, Waikiki Beach; Sheraton Maui Resort & Spa; W Los Angeles – West Beverly Hills and W Scottsdale.
Amy Arbuckle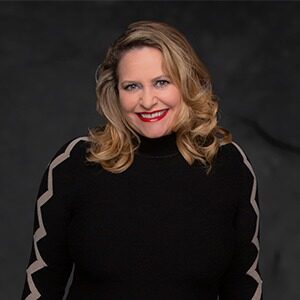 Arbuckle joined W San Francisco as its general manager. Arbuckle was most recently general manager and CFO for The Clancy, Autograph Collection while simultaneously serving as director of sales and marketing for San Francisco Marriott Fisherman's Wharf. Arbuckle sits as chair of the Board of Directors for the Hotel Council of San Francisco and was previously a member of the board of directors for the San Francisco Travel Association.
Subhash Shanbhag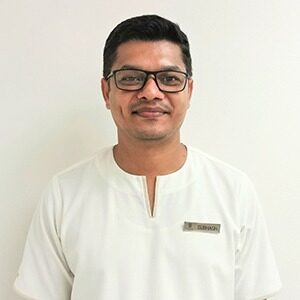 Banyan Tree Krabi in Thailand appointed Shanbhag well-being practitioner and consultant to assist the resort's spa and Well-being Sanctuary program as its on-site wellness specialist. Shanbhag has been practicing as a Ayurvedic physician for 15 years, 10 of which were spent in Thailand. Most recently, Shanbhag was Ayurveda doctor and acting spa manager for Mangosteen Ayurveda & Wellness Resort in Phuket, Thailand.
Tammy LeBlanc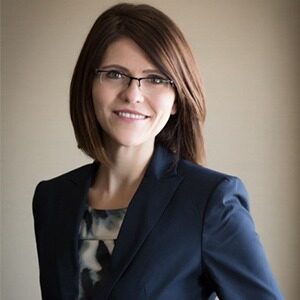 Hilton Cleveland Downtown welcomed LeBlanc as general manager. A 25-year veteran of hospitality management and business development, LeBlanc was previously general manager of Hilton Barbados Resort. LeBlanc has held the position of general manager at multiple Hilton properties, including Hilton Toronto Airport Hotel & Suites and Hilton Quebec. She was also director of business development at Hilton Montreal Airport, as well as a board member of the Quebec Region Hotel Association.
Read More: Cleveland's Convention Center Campus Keeps Getting Better
Ryan Cornelius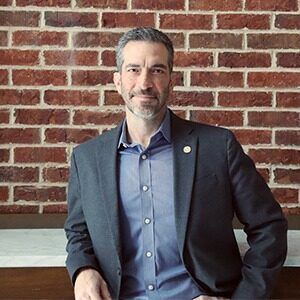 Cornelius is senior sales manager for The Alida, Savannah, a Tribute Portfolio Hotel. Cornelius brings 15 years of hospitality sales, marketing and operations experience, most recently holding the role of assistant general manager of Delta Hotels by Marriott Chesapeake Norfolk in Virginia. Cornelius has also worked for The Heritage Golf Collection on Hilton Head Island; Hilton Garden Inn Savannah Historic District and DoubleTree by Hilton Hotel Savannah Historic District.
Louise Parsons-Davey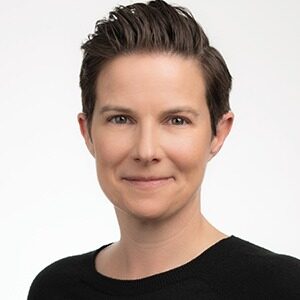 Sentral, an urban residential and extended-stay hospitality brand, promoted Parsons-Davey to senior vice president of revenue and sales. Parsons-Davey was most recently vice president of revenue, distribution and sales. With more than a decade of experience in hospitality revenue management, Parsons-Davey has also held multiple executive roles in revenue and distribution at Highgate.
Deborah Tappan, CRME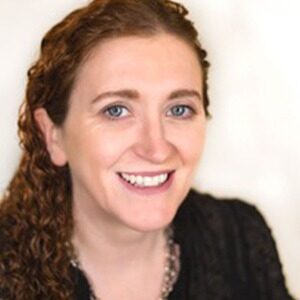 GoTab, a platform for restaurateurs, appointed Tappan director of hospitality management. A nearly 20-year veteran, Tappan is also currently the president-elect of the Boston chapter of Hospitality Sales and Marketing Association International (HSMAI). Most recently, Tappan was director of revenue management and distribution at The Colonnade Hotel in Boston and has held similar roles at several more hotel properties across the city.