Dedren Bailey
Valley Forge Casino Resort, a gaming and entertainment resort in King of Prussia, Pennsylvania, welcomed Bailey as vice president of marketing. Bringing 18 years of entertainment and hospitality experience, Bailey enters the new role after serving as vice president of marketing at Rivers Casino Philadelphia. He has also been director of marketing at Harlow's Casino Resort in Greenville, Mississippi and vice president of marketing for Live! Casino & Hotel Maryland in Hanover.
Chris Cofelice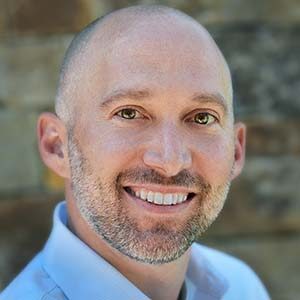 Cofelice is director of sales at Vail, Colorado's Sonnenalp Hotel. A long-time resident of the Vail valley, Cofelice joins the hotel team with more than 10 years of sales management experience. Cofelice was most recently complex director of sales and marketing at Davidson Hospitality Group in Snowmass Village, Colorado. He has also held directorships at The Westin Riverfront Resort & Spa in Avon, Colorado, Vail Marriott Mountain Resort and more.
John D'Angelo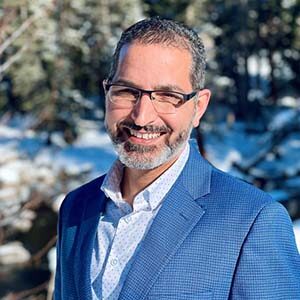 D'Angelo was appointed general manager of Grand Hyatt Vail. D'Angelo has an extensive 20 years of hospitality management experience with Hyatt Hotels. Previously, D'Angelo was resort manager at Hyatt's Wild Dunes Resort in Isle of Palms, South Carolina. He has also served as general manager of Grand Hyatt Nashville, resort manager at Grand Hyatt Baha Mar in Nassau and as director of rooms at Hyatt Regency Bellevue on Seattle's Eastside, among other roles and properties.
Anna Clover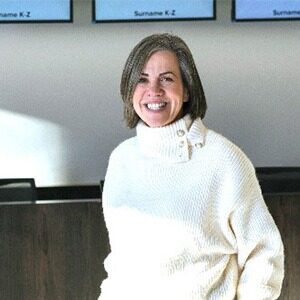 ExCel London, a major event venue at the historic Royal Docks, promoted Clover to executive director of event management and guest experience. Most recently, Clover joined the company as head of event management. Clover has over 20 years of event management experience and has held the role of director of venue operations and customer service at Queen Elizabeth II Centre, venues operations manager at MWB Business Exchange and several similar additional directorships.
Michael Thompson, CMM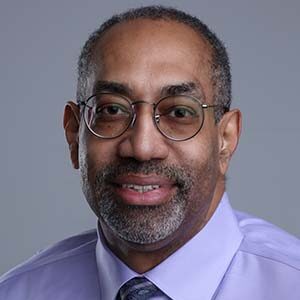 Thompson is director of meeting and event services at Talley Management Group in Mount Royal, New Jersey. With extensive hospitality and events experience, Thompson brings decades of industry knowledge to the new role. Thompson was most recently vice president of event marketing at National Urban League (NUL) for 12 years and has held management positions in corporate event planning at SAP America and Association for Supply Chain Management (APICS).
Ben Fairchild
Mission Pacific Hotel and The Seabird Resort in Oceanside, California welcomed Fairchild as area director of sales and marketing. Fairchild brings extensive experience at Hyatt properties and almost 15 years of experience in food and beverage and sales and marketing management. Most recently, Fairchild was area director of sales and marketing at Hyatt Regency La Jolla at Aventine and Hyatt Regency Mission Bay Spa and Marina.
Lorine Charles-St. Jules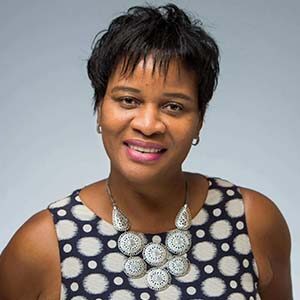 Saint Lucia Tourism Authority in the Caribbean's Castries, Saint Lucia named Charles-St. Jules CEO of the organization. Charles-St. Jules has spent over 20 years in hospitality and tourism management and has been with the Saint Lucia Tourism Authority for nine years. Charles-St. Jules was previously director of marketing for her current organization and, prior to that, was CEO of PEAEYE7 Marketing International for five years.
Pawin "P.J." Souksanith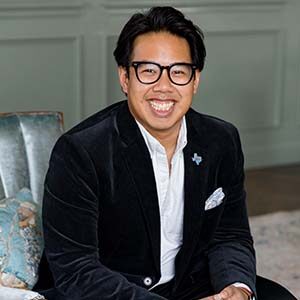 Souksanith was appointed executive meetings manager at Fairmont Dallas. Souksanith was previously venue production manager at The Mason Dallas. His hospitality and events career began to grow over five years ago at Gaylord Entertainment Company, where he worked as guest services associate before becoming event manager voyager with Marriott International.
Joe Holody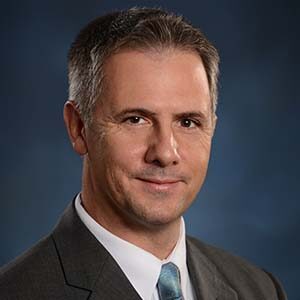 Holody joined Destination Niagara USA as vice president of sales. Holody has been in convention sales management for more than 30 years and returns to the area decades after having been vice president of convention sales at the former Niagara Falls CVB in 1999. Most recently, Holody was director of convention marketing, sales and services at VisitErie, Erie, Pennsylvania's tourism bureau, where he worked for almost 19 years.
Brick Loomis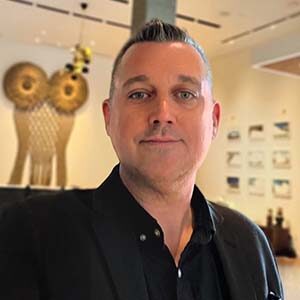 Kimpton The Rowan Palm Springs appointed Loomis director of restaurants, bars and events. Loomis brings over two decades of hospitality and food and beverage leadership experience, previously working for Fairmont Miramar Hotel & Bungalows as director of outlets. Loomis has also been assistant director of food and beverage at Rosewood Sand Hill and department head and wine director at Four Seasons Beverly Hills' Culina Restaurant and Windows Lounge.
Jennifer Collins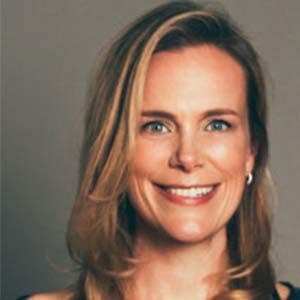 Collins is now executive vice president of operations at EOS Hospitality in New York City. Along with her 20 years of experience in hospitality management, Collins also brings diverse experiences in organization leadership. Most recently, Collins was head of enterprise operations at Local Initiatives Support Corporation (LISC), a national nonprofit centered around community development and racial equity.
Tim Collett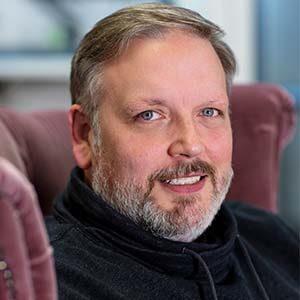 WRG, the global experience agency, appointed Collett managing director. Previously, Collett was global head of events, after joining the company in 2017. Collett has over 20 years of event and video production experience and has also worked for Jack Morton Worldwide in multiple senior leadership roles.
Mark Pandaleon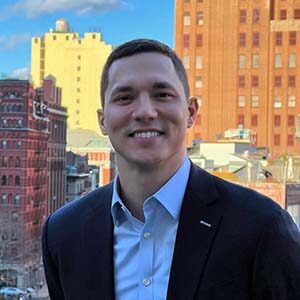 Smyth Tribeca, a new, independent hotel in New York City, named Pandaleon general manager. Pandaleon brings 15 years of New York hospitality and hotel management experience to his new role. Pandaleon was previously general manager at Steward Hotel, where he held multiple leadership roles during his time at the property. He has also been assistant director of food and beverage at The London Hotel New York and director of stewarding at The Drake Hotel in Chicago.
Amanda Dyson and Janine Douglas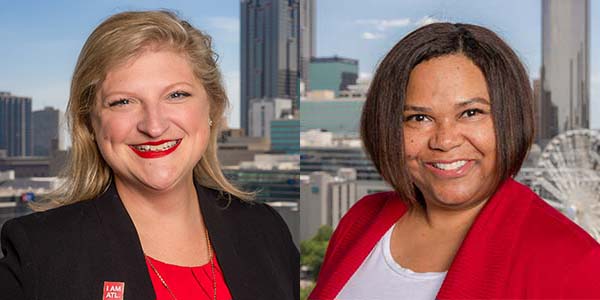 Atlanta Convention & Visitors Bureau (ACVB) promoted Dyson to director of membership, corporate events and visitor services and Douglas to manager of facilities.
Dyson has been with ACVB since 2004, when she joined the organization as marketing manager. Since joining the travel bureau, Dyson has held leadership roles in international and domestic tourism.
Douglas joined the organization in 2009 as administrative assistant of corporate events and development. Most recently, Douglas was ACVB's coordinator of government and community affairs.