Top 10 best European destinations and tours
Como estas, wie geht's, comment allez-vous? However you're feeling today, the thought of saying hello to a beautiful European escape is most likely a vision dancing about the malaise of your day-to-day headspace. The ancient architecture, the succulent cuisine, the vibrant cultures, the eloquent languages—all things that make hosting events in Europe a magical and enticing experience.
European Best Destinations—a travel website and organization that has partnered with over 400 tourism offices around Europe—ranked the top 20 "European Best Destinations" based on the votes of 686,244 travelers from 178 countries in 2023. The rankings are based on a set of criteria including the safest city, most romantic getaway, best shopping destination, best culinary destination, best family-friendly destination and greenest destination among other promotional titles.
Since 2009, European Best Destinations has been promoting culture and tourism for destinations around Europe with 2023 surpassing the number of votes collected the previous year by 158,175—a clear indication that European tourism is on a fierce rebound and showing significant growth in tourism across the continent. This is further evidenced by the number of votes from outside Europe at 52%, the largest percentage of outside votes since the survey began.
Let's look at the meetings scene in each of these Euro Destinations.
No. 10: Mannheim, Germany—Known for its abundance of activity, Mannheim packs a multicultural flare and is considered to be home to the best street art in Europe. Also known as the "city of squares," Mannheim is bedazzled with architectural treasures including the historic water tower, the Baroque Palace and an Art Nouveau square.
Planners hosting in Mannheim have access to numerous hotels with roughly 9,000 beds across the city—the majority of which have space to meet. Mannheim will host the 2023 Federal Garden Show (BUGA) from April 14 to Oct. 8, showcasing the future of urban development that goes beyond an exhibition of plants and flowers.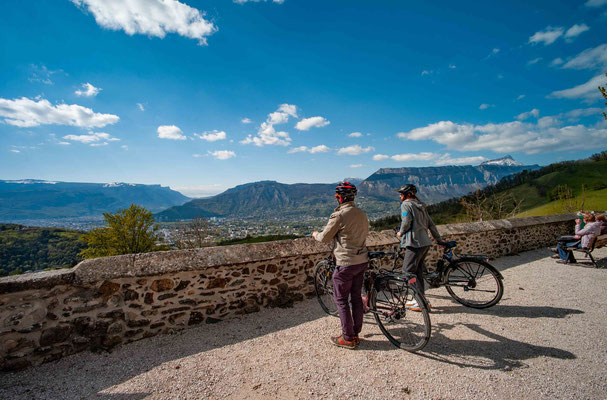 No. 9: Grenoble Alpes, France—Recognized by the European Union as the European Green Capital in 2022 for the city's strides in sustainable tourism, this popular vacation spot is known as the "City of Art and History." It is nestled betwixt the Vercors, Chartreuse and Belladonne mountain ranges—providing gorgeous natural views. The French destination creates a perfect blend of urban and natural settings and was ranked the top destination to visit in France.
Grenoble Alpes offers a wide array of activities and entertainment for attendees to indulge in from culture and the arts to outside activities perfect for any time of year, including ski touring at Col de Porte, canoeing on the Isère river, paragliding in Saint Hilaire du Touvet or biking on one of Grenoble Alpes' 21 bike loops, just to name a few.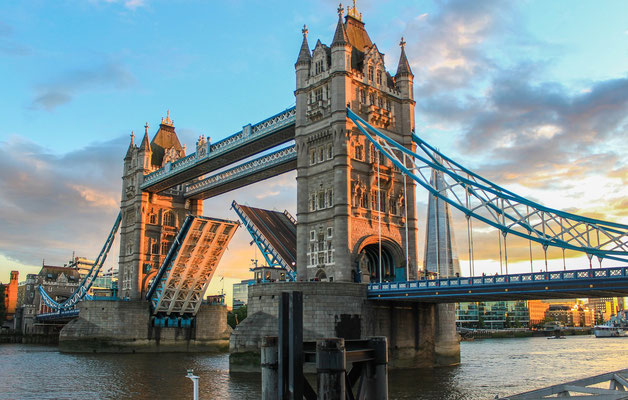 No. 8: London, UK—Considered to have some of the world's best sights and attractions, London is home to some of the most iconic shopping outlets in the world such as Harrods, Selfridges or Europe's largest urban shopping center at Westfield Stratford. London is also home to beautiful green spaces including eight Royal Parks such as Hyde Park, St James's Park and Richmond Park.
Read More: Non-stop London Events: All Roads Lead to ExCel
And attendees can meet in elegance in London. The Dorchester has 250 guest rooms and eight meeting spaces, surrounded by the art from the likes of Christian Furr—the youngest artist commissioned to paint a portrait of the late Queen Elizabeth.
No. 7: Veszprem, Hungary—Winning the title of European Capital of Culture in 2023, Veszprem sits above the valley of Sed Stream. Baroque buildings atop Castle Hill serve as a distinct landmark, signifying a distinctive part of the city's heritage and 1,000-year history. UNESCO recognized Veszprem as the City of Music in 2019 and is also known for its quality gastronomy scene and high-end restaurants.
Planners searching for the perfect venue to host smaller-scale events can do so at Villa Medici Hotel and Restaurant. The venue offers 20 standard and four deluxe rooms as well as two apartments, creating the perfect opportunity for smaller breakouts or to just enjoy some peace and quiet. A 1,076-square-foot conference room is quartered at Villa Medici and can accommodate up to 100 people.
No. 6: Essen, Germany—Ranked the number one destination to visit in Germany, Essen is located in the heart of the Ruhr region and was the first city in the world to offer visitors the opportunity to travel back in time using mixed reality glasses on the "Essen 1887" tour. Between trendy districts and the historic parts of the city, Essen is known as one of the most exciting big cities you've never heard of.
Meeting in the home to the UNESCO World Heritage Zollverein is a streamlined process thanks to venues such as Hotel Essener Sure Hotel Collection by Best Western with 114 single and double rooms, along with eight meeting rooms ranging from just under 2,000 sq. ft. to 215 sq. ft.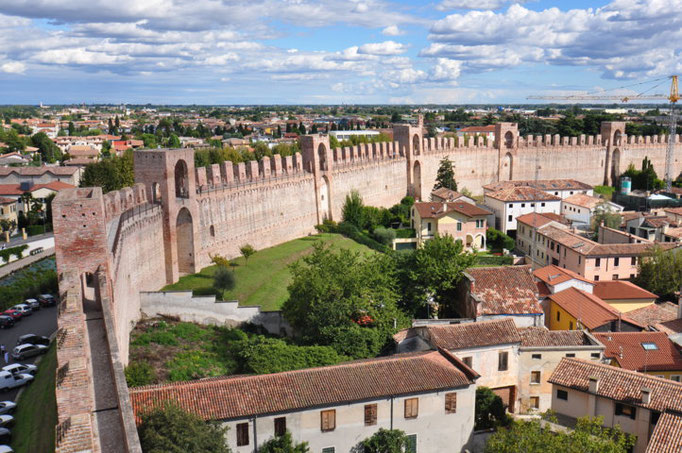 No. 5: Cittadella, Italy—Considered the most beautiful walled city in all of Europe, Cittadella rests in the Venteno Region of Northern Italy and is less than 40 miles from Venice and Verona, making the sea of the Venetian Lagoon and the Dolomite mountains very accessible. Cittadella is the most well-preserved walled city in Europe with its history dating back to 1220.
Centrally located near the city's train station, shopping centers and tourist areas, Rometta Ristorante Hotel is a quaint 31-room hotel with a conference room that can accommodate up to 200 guests. Planners can treat attendees to seasonal and traditional Venetian cuisine at the Rometta restaurant including delicious fish dishes and traditional desserts in a refined setting with seating for up to 300.
No. 4: Vienna, Austria—Recognized as one of the most inclusive and safest cities in Europe, Vienna is in blossom in the spring and is home to Palmenhaus, the largest greenhouse in Europe. It houses a bar and restaurant known for its Austrian specialties.
While hotels are spread about Vienna in abundance, the classical aesthetic and pillared face of Hotel Motto captures the opulence of 1920s Parisian flare and is sure to bring the wow factor. Every inch of the venue is adorned with custom-made fixtures and also features a restaurant and bar and roof terrace. Hotel Motto features four meeting spaces ranging from 516 sq. ft. to over 1,100 sq. ft. The Bel Floor private dining room creates an exuberant and stylish setting for private celebrations, while the remaining Salon 1 and Salon 2 serve as perfect settings for board meetings and can be combined using mobile partition walls.
No. 3: Maribor, Slovenia—Home to the Guinness World Record's oldest grapevine in the world, Maribor dates back to the Middle Ages with a reputation for its hospitality and is the scene of lively summer festivals. Slovenia was crowned the Best Culinary Destination in Europe, known for serving world-class wine from the Slovenian Štajerska region and master chefs whipping up creations that often garner Michelin stars. Slovenia has also been recognized as a green destination for providing sustainable experiences.
Read More: 5 European Cities Top Sustainability Rankings
Habakuk Hotel Superior, located at the foot of Pohorje Mountain, offers options for modern business in an old-world setting. The property features 137 guest rooms with luxury amenities and gourmet dining experiences. The property is home to over 20,000 sq. ft. of flexible meeting space spanning 11 meeting rooms.
No. 2: Athens, Greece—Known as a must-see destination, the 3,500-year-old Athens offers visitors incredible views of ancient Mediterranean landscapes, such as the iconic Acropolis, and the brilliant blue hues of the sea from the cradle of democracy and philosophy. Athens is also one of the best street art destinations in Europe. However, modern Athens is a hub of sophistication with a booming nightlife and a mind-blowing gastronomic scene in an area that continues to evolve with time through ongoing urban renewal.
Surrounded by the stunning views of the city and opposite Constitution Square, the five-star Hotel Grande Bretagne, a Luxury Collection Hotel, Athens—a Bonvoy Marriott property—features 320 rooms within viewing distance of the Acropolis and the original Olympic Stadium. The property is also home to the GB Roof Garden Restaurant, serving Mediterranean cuisine in an elegant setting. The property is boasts numerous meeting spaces, including the 4,714-square-foot Grand Ballroom, all totaling 12,325 sq. ft.
No. 1: Warsaw, Poland—Winner of the 2023 Best Destination in Europe goes to the city known for being open-minded, friendly, green and home to beautiful city beaches. Warsaw is a dynamic city offering something for everyone with thousands of activities from ziplining over city parks to taking a ride in a hot-air balloon and is also known as one of the safest cities in Europe.
Hotel Bristol, A Luxury Collection Hotel, Warsaw is centrally located in the city, providing easy access to the city center and is located on the historic Royal Route and a short walk to the Royal Castle (featured on the UNESCO world heritage list), Old Town and Polish National Opera. The 206-room hotel features 8,116 sq. ft. of flexible meeting space spanning over a dozen meeting rooms.