Across the pond, the U.K. events industry is picking up the pace. ExCel London exhibition center, at London's Royal Docks, detailed the rapid regrowth it's seeing as an events industry hub and the creation of an "events superhighway"—the Elizabeth line—in two of its recent press releases.
A venue with its more than 1.1 million sq. ft. of meeting space, ExCel is leading London and the wider events industry back to profit and progress.
Business Takes ExCel by Storm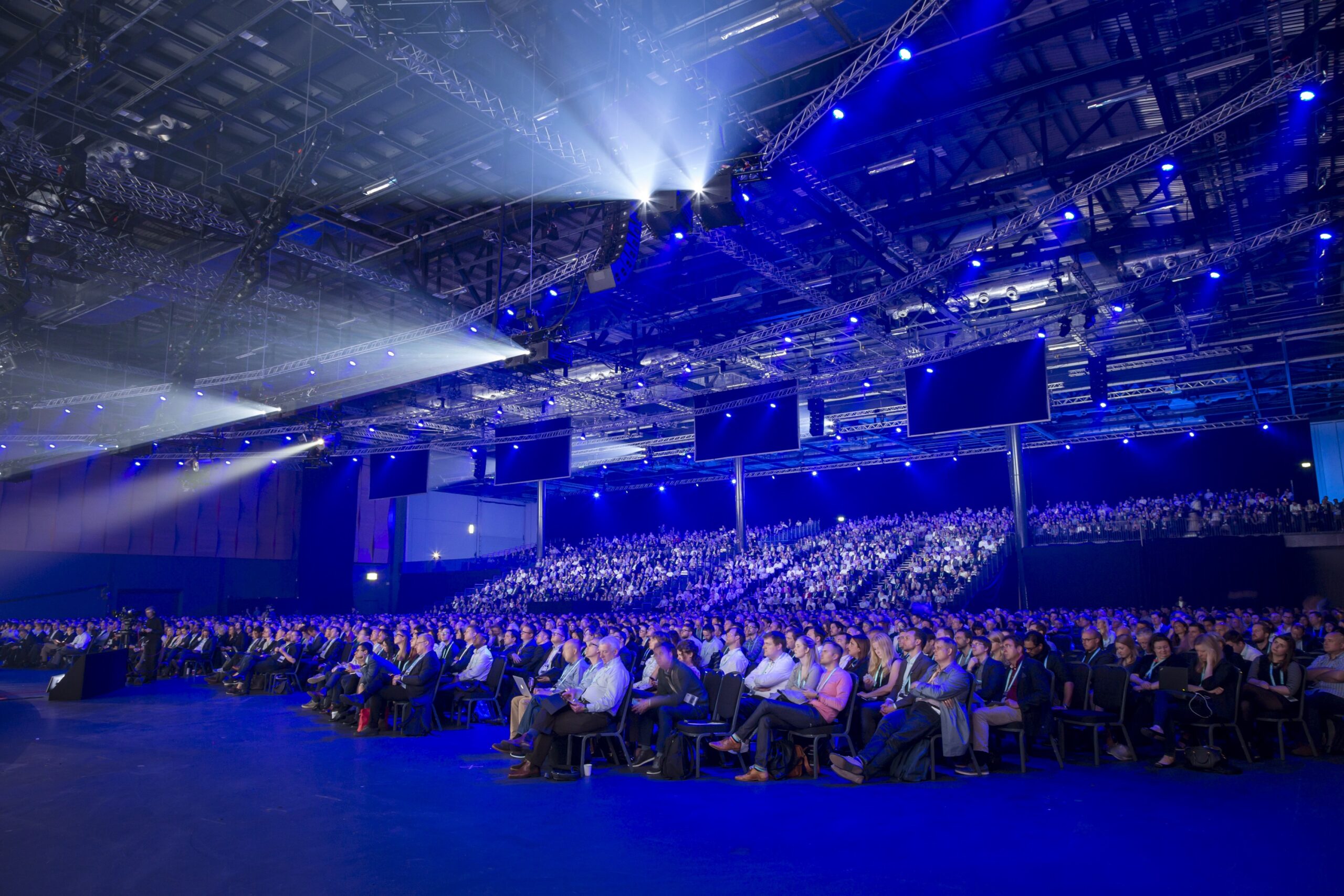 At ExCel, international, big businesses are pouring in, marking a quick and strong return to events, said ICCA President and ExCel London CEO James Rees. "Back-to-back, major events" have been scheduled to run from this April through the end of this year, including Amazon, International Society for Magnetic Resonance in Medicine (ISMRM) and the Formula E championship for electric cars, the venue reported in a press release March 31.
According to the company's May 4 press release, ExCel officially reopened last summer and has since been visited by over 1.5 million business and meeting professionals. This year, the venue plans to host 350 events and announced March 31 the expansion of its in-house conference and events team. With the addition of Jamie Ades and Katy Gough, the center's two senior account managers; and the return of Head of Business Development Jane Hague, ExCel is restacked and ready to roll.
Read More: Carina Bauer: European IMEX Marks Return to Normal
An Industry "Game-Changer"
On May 4, ExCel announced the Elizabeth line, an events-centric railway line connected to the city's Transport for London (TFL) railway system and extending the Docklands Light Railway (DLR). The Elizabeth line will open May 24, as will ExCel's own station at London's Custom House.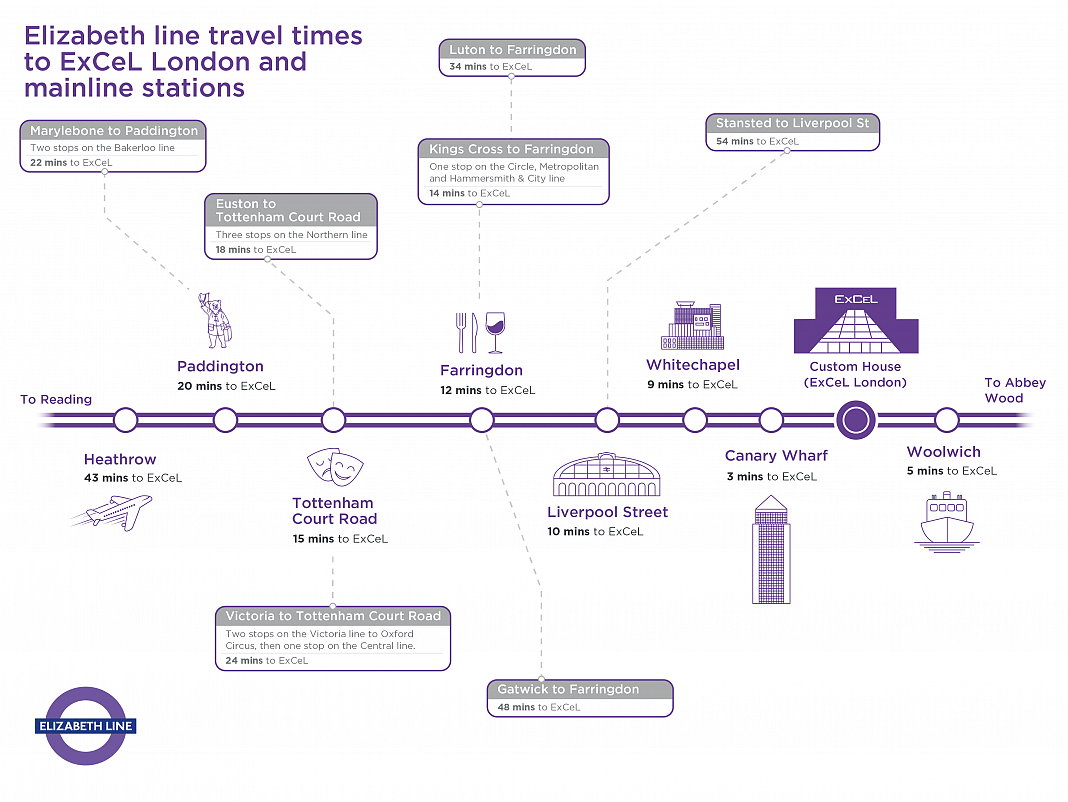 Deeming this development a "game-changer" for the continued recovery of London events, Rees stated, "ExCeL is now arguably the world's most connected event venue, with two underground lines, one mainline station, an airport, road links, bus services, water taxis and even a cable car all within earshot."
The Elizabeth line is a high-speed railway that will provide cross-city, express access to the mega events venue for 9.2 million Londoners now living within 120 minutes of ExCel by rail travel. The line is set to have 24 trains running per hour each day, increasing the number of travelers in a 45-minute radius of the venue by rail by 68%, the press release stated.
Visitors arriving at Heathrow Airport (LHR) will be able to directly reach ExCel in 43 minutes. Reducing travel time to the center by two-thirds, the Elizabeth line makes it a 12-minute trip from the city center.
"In short, the Elizabeth line will give people more of that most precious of commodities—time—allowing them increased opportunities to network, learn and, of course, trade," said Rees in the statement. The railway extension adds an impressive aspect of convenience and efficiency to events at ExCel and for business travelers that positions the now 34 billion-dollar U.K. events industry for steady upward movement.
In the meantime, the London events venue makes progress on a 269,000-square-foot expansion to facilities, the press release stated.