When you bring a group to a hotel for an event, you usually just want to know that someone will be at the front desk to check them in, get the room ready and carry their bag upstairs. You aren't all that concerned about whether they are working 20 or 40 hours a week, have a passion for what they do or if they recently returned from exploring an alternative career as a real estate agent.
But the Marriott management team understands that to ensure meeting professionals, attendees and leisure travelers have the most positive experience possible, that bell person needs to be immersed in the culture of the 95-year-old company. Ensuring that level of commitment is even more challenging after the company had to furlough or lay off thousands to survive 2020 and 2021, a move that the company has admitted may have bruised its "people-first" culture.
That is why as the company scrambled to fill thousands of jobs when travel returned faster than expected, training in the Marriott way remained a requirement along with the operating systems required for each role. Smart Meetings sat down with Marriott International Senior Vice President of Global Sales Tammy Routh, and the rest of the team, to find out what that training encompassed and how it has changed under a new CEO in a brand-new headquarters in Bethesda, Maryland.
A More Flexible Organization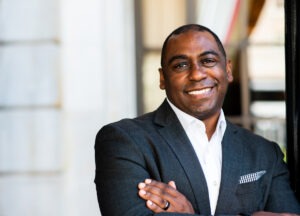 In October of 2021, Marriott Chief Sales and Marketing Officer, U.S. and Canada, Julius Robinson estimated that 11,000 jobs were open at a company that at one time employed 700,000. By October of 2022, that number was 7,000, meaning about 85% of job titles were filled, not that far from the 10% rate of open jobs the company operated with prior to the pandemic. "It is getting easier to find applicants," Robinson said.
The opportunity to craft more flexible schedules to accommodate parents still monitoring children and other commitments has helped as well. The company is offering more job shares that include some level of benefits. "In past, we were more rigid, but that is changing," Robinson said.
The same is true north of the U.S. border. Marriott International Regional Vice President of of Sales and Distribution for Canada Laura Pallotta explained that a lot of women are looking for flexibility and find that in call centers and hotels, where help is needed 24/7. "We don't have to do things the same way we did in the past. Let's work together to find different ideas," she said.
"We are opening ourselves up to flexibility across the whole company."
–  Marriott Chief Sales & Marketing Officer, U.S. and Canada Julius Robinson
Another pilot program that is helping to increase service and staffing is the creation of evening and weekend sales positions. "The closing percentage quadrupled when we launched," said Robinson. Customers are not used to having someone on the other end of the line on a Saturday afternoon to answer questions. "Meeting planners don't work 9-5. They have more time to talk on weekends and off hours. That impresses people," he said.
Read More: JW Marriott's Scented Supper Made Meeting Memories
When planning windows are short and hotel space is so compressed that decisions have to be made in days rather than weeks, trained sales associates can help brainstorm second and third options in a city the planner might not have considered or at new or renovated properties that came online over the last three years. When budgets are tight, they can also help suggest ways to prioritize expenses based on solutions they have seen.
The arrangement also helps with staffing as associates enjoy the flexibility of having time off during the week. "We are opening ourselves up to flexibility across the whole company," Robinson said.
Recruiting and Onboarding
The road to staffing-up looked very different than in the past. After the mass of retirements over the last three years, a renewed push to recruit millennials and Gen Z is in the works. The human resources team is back in colleges talking about the benefits of the hospitality industry and some new perks, Pallotta shared. Instead of contributing to a 401K, some are choosing to put the benefit toward paying off school loans. "The opportunity to travel is really resonating with young people," said Pallotta.
Many who left industry are returning, said Robinson. Rehires are up 10%. "They may have tried something different during pandemic, but miss the culture," he said. A new program streamlines paperwork for those candidates to make the return easier.
Once they are back, they may find that they can be even more effective as the company has retooled operations to remove management layers. "Now they can make more decisions on the spot," Robinson said.
They also may find it more rewarding. For many roles, pay was adjusted to attract applicants. The company contribution to profit sharing increased. New training helped employees identify their passion and try new roles within the organization.
A significant number of training classes are online and many teams work remote exclusively. The company is piloting a cohort strategy to create small groups of peers who go through the onboarding together to get up to speed quickly.
Hotels across the country have opened offices in hotels so remote employees can work there by appointment and meet others in the company in different roles.
At the same time, the company has invested in technology such as mobile key cards to helping hotels deploy human staff more strategically in jobs that focus on customer service. "That way we can hire where people can make a difference and technology can backfill that," Robinson said.
A Matter of Culture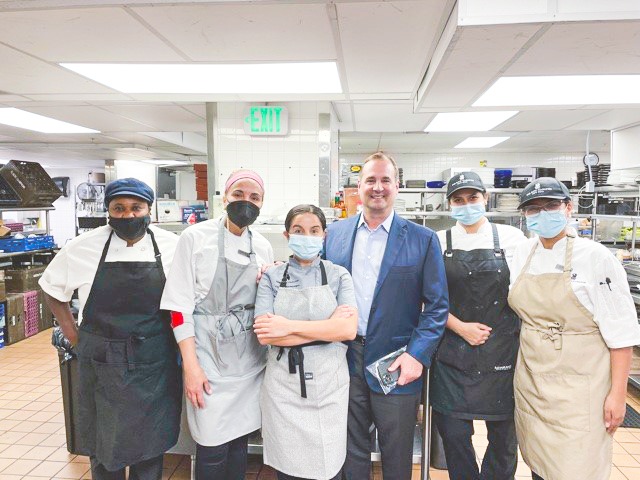 When asked how the culture of Marriott is changing after all the company and industry has been through, Routh quoted CEO Tony Capuano: "Marriott culture is alive and well, but it is bruised."
"You have to be truthful and authentic. We still have the beliefs Mr. Marriott and his father and grandfather started with. When we bring in new associates, if they don't believe that taking care of the bellman, front desk associate and the housekeeper is the number one priority, then they don't stay," she explained.
Then she spoke more truth. "We did have to furlough and lay off to save the company, but we tried moving people to different hotels so they could stay on payroll minimally to maintain benefits. We cross trained, anything to get people working."
Read More: Harnessing Momentum: How Marriott Is Helping Meeting Profs Lead Events Forward
Leaders were empowered to stay in touch when employees were on furlough and tried to reach out to those who were laid off. "They are family," she said. "It was a horrible experience and it is heartening to see people come back."
If someone wants to come back and Routh doesn't have a job on her team, she looks elsewhere in the company to find a place. "There is a war for talent; we need to be sure that when someone is ready, we are there."
Foundational training for all roles includes, "a guarantee of fair treatment." That means, "If you feel as through something is not right, you have the right to go to whatever level you need to get it resolved. It builds a safety net beyond an immediate boss or supervisor. That is a fundamental part of who we are as a company," said Routh. "The way we do business is as important as the business we do."
"There is a war for talent; we need to be sure that when someone is ready, we are there."
–  Marriott International Senior Vice President of Global Sales Tammy Routh
Training also focuses on ethics and human trafficking, in other words, "doing the right thing."
A More Risk-taking Company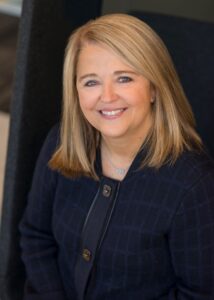 When asked how the culture is changing after disruption from Covid shutdowns, the naming of a new CEO and the arrival of a new generation of employees, Routh was honest again. When Mr. Marriott (Marriott International Board Chair Emeritus Bill Marriott) attended the opening of the new headquarters building, she quoted him as saying, "We have the right CEO at the right time and that he might not have done the Starwood deal [the purchase of Starwood Hotels & Resorts Worldwide in 2015], but Arne [Sorenson, the CEO who died in 2021] said it was what was needed to be the leading hotel brand in the world. Now Tony is taking it to the next level."
Routh was frank. "We are a conservative company, very consensus-driven. It takes a lot of people to buy off on an idea. Tony ran development for the company for years and is willing to take smart calculated risks to build out the company and has a faster speed-to-market."
A Headquarters for the Ages
The new Marriott International headquarters opened in hip downtown Bethesda, Maryland, in September after six years of planning. Even the design of the building is a testament to the priorities of the evolving organization. The 21-story, 785,000-square-foot, LEEDv4 Gold-certified building supports over 8,100 hotels in 139 countries and territories around the world. It includes a 7,500-square-foot state-of-the-art health and fitness center, a wellness suite with lactation space, meditation rooms, massage chairs and treadmill desks and a nearly 11,000-square-foot childcare center for up to 91 children
Offices, including executive offices, line the interior of the building, so everyone has a view outside through floor-to-ceiling windows. On the top floor is an associate growth center where leadership development programs, skill development, new hire orientation, and networking events will take place.
The model rooms for each of the 30 brands that were housed in the basement in the previous headquarters will be housed in the operating hotel next door so meeting professionals can reserve as a guest and give real-time feedback on ideas before they are rolled out through the brand.
"It is modern, beautiful, built for collaboration, but also respectful of how people work," said Routh. "It speaks to the culture because everyone's spaces are the same size regardless of title. It brings a sense of community rather than a hierarchy with big executive offices and the rest in cubicles. That will serve us well in attracting the next generation," she said.