Dinner pairings, featuring culinary sensations and wine that bring out the best in each other, have become a standard in fine dining. Bonus points if the chef and sommelier come out to explain the meal's taste and the science behind why it works together.
The events team at JW Marriott Marco Island Beach Resort in Florida wanted to make that experience even more powerful. They created Scented Supper, in collaboration with Jo Malone London fragrances, an olfactory experience personalized for guests and paired with a five-course meal designed to bring out the notes in the perfumes.
The idea was so popular they took it on the road to customers in New York City, Nashville and Chicago to demonstrate what a unique experience can taste and smell like.
The Beginning
The idea for a multisensory event came about in 2021 at an Incentive Research Foundation conference when JW Marriott and Jo Malone London were both exhibiting and the fragrance gifting company really drew a crowd to test the base and finished products, said Amanda Cox, director of sales and marketing with JW Marriott Marco Island.
Like many hotel brands, JW Marriott employs a signature scent throughout the property to evoke a feeling of well-being, so it seemed a perfect fit. The plan for an educational, interactive experience that paired scents the way wines are often paired with meals was born.
Read More: Essential F&B: 2022 Catering Trends
"From the moment people see it on the agenda it is attention-grabbing because it is so novel," Cox said. The experience works well for VIP groups of 10 to 60.
A Progressive Sensation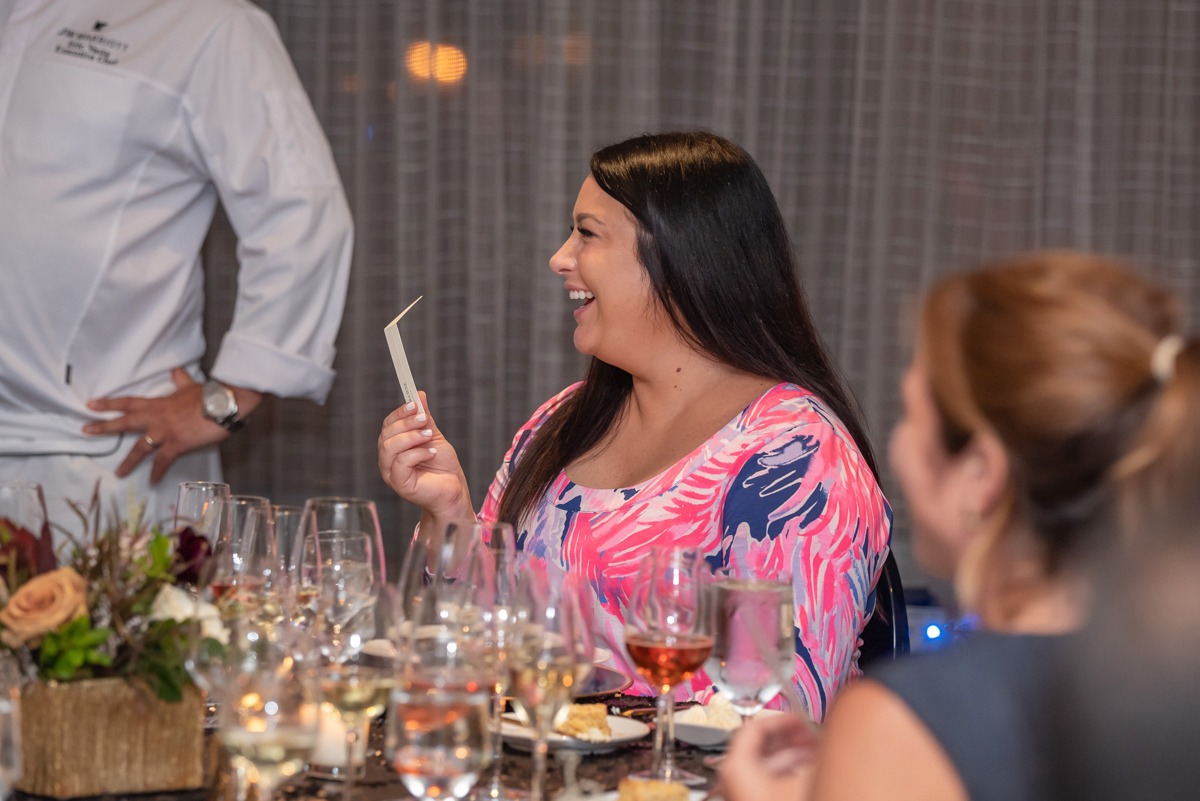 The evening starts with cocktail hour, where attendees experience a scent-blending bar and a Jo Malone education director talks about layering based on personal preferences. "This is a great way for people to get to know each other," Cox shared. She likes to ask people their favorite food memory because it says so much about them. A favorite scent memory may be even more revealing, since the sense of smell is so engrained in our personal histories.
Then the group moves on to the main course, a dinner prepared to highlight notes of lime, basil and cardamom the group had just enjoyed in the other room. Lime, basil and mandarin become a tuna tartare with a citrus gel. Grapefruit can translate to local wild red snapper with faro, avocado and mojo shallots in a citrus beurre blanc. The executive director of education will provide commentary on each scent, followed by the executive chef, who will explain the ingredients of each course and how the scent compliments it.
Read More: Holiday Cheer: Creative Cocktails
"We often say that we eat with our eyes first," Cox said, "but scientifically, memory is anchored in scent—the smell of a grandmother's kitchen, a restaurant in Italy—focusing on those sensations really gets people talking.
As a cherry on top, everyone takes home a custom scent box as a reminder of the experience. "The diffuser becomes a memory on a stick," Cox said.