The travel and tourism industry lost an estimated 62 million jobs globally during the pandemic according to Statista.com. While demand for hotel and restaurant workers came back relatively quickly once people started traveling and meeting again, job-seekers were more reluctant.
As of July, headcount was still down a reported 44 million people. Some of the lag is in Asia-Pacific, however, Europe and North America have also struggled to lure housekeepers, convention managers and meeting planners back in the door.
Read the results of Smart Meetings' staffing survey in the September magazine.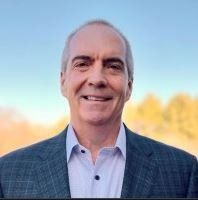 Mike Gamble, president of SearchWide Global, an executive recruitment firm that focuses on the travel, tourism, hospitality, convention, trade association and venue management sectors, thinks it is time to rethink how hospitality work is structured in order to provide the level of service conference travelers expect. He is working with former U.S. Travel Association CEO Roger Dow to create a Future Work Solutions (FWS) app that will connect pre-qualified workers with hotels and conference centers looking for temporary help that gig workers could provide.
Listen to the Lessons from Leaders podcast with Roger Dow.
Smart Meetings asked Gamble to share his vision for how this new model could help solve the problems around availability and service in convention centers and resorts.
SM: Is the staffing shortage a temporary or permanent crisis?
MG: There has been a fundamental shift in how people look at work. People want to live their best lives and find a job—or jobs—that fit into their life. That is a shift for all industries, and this new mindset will undoubtedly impact our industry as well. Demographics, increased travel demand, and product growth will likely keep the workforce shortage issues front and center for quite some time.
Read More: How 'venge travel is impacting event planning.
SM: Front-line workers want to work when they want to, where they want to, at a fair wage. How can a staffing app help?
MG: Many industries are embracing the gig economy, and travel, tourism, hospitality and events have also started to embrace gig work. We want to provide solutions built by the industry and for the industry with the workers' needs in mind.
SM: Will this be a way to get more young people into the industry?
MG: We certainly hope so. While we understand there are many young workers loyal to their brands and wish to establish a career path within one organization, there will be plenty who simply want to pick up a "gig" now and then, choosing when they work and where they work. We hope to provide value to both.
What will this mean for hotel prices?
We want to give employers and operators the ability to supplement their existing full-time teams by connecting high-quality workers to opportunities at a fair price.