Plan with Confidence
All across Baltimore, former industrial zones and historic buildings are getting new life as a wave of development and innovative reuse sweeps the city.
From new waterfront neighborhoods to an entertainment zone connecting our stadium complex and casino, these projects are set to create thousands of new jobs and experiences galore. Many of these remodels are just a short drive away from the Baltimore Convention Center, so visitors won't have to travel far to experience all that's new in Charm City.
Warner Street District
Soon to be Baltimore's premiere entertainment district, the Warner Street District will revitalize a previously underutilized industrial zone into an energetic and walkable corridor just minutes from the convention center and downtown district.
Bridging MGM's Horse Horseshoe Casino and the Raven's M&T Bank Stadium, the district has announced music and entertainment venue The Paramount Baltimore and sports entertainment venue Topgolf. The master plan also shows a 320-room hotel; a 30,000 sq. ft. bar called Yards Social Bar; 34,620 sq. ft. of additional retail space; a plaza with a waterfront feature and streetscape improvements.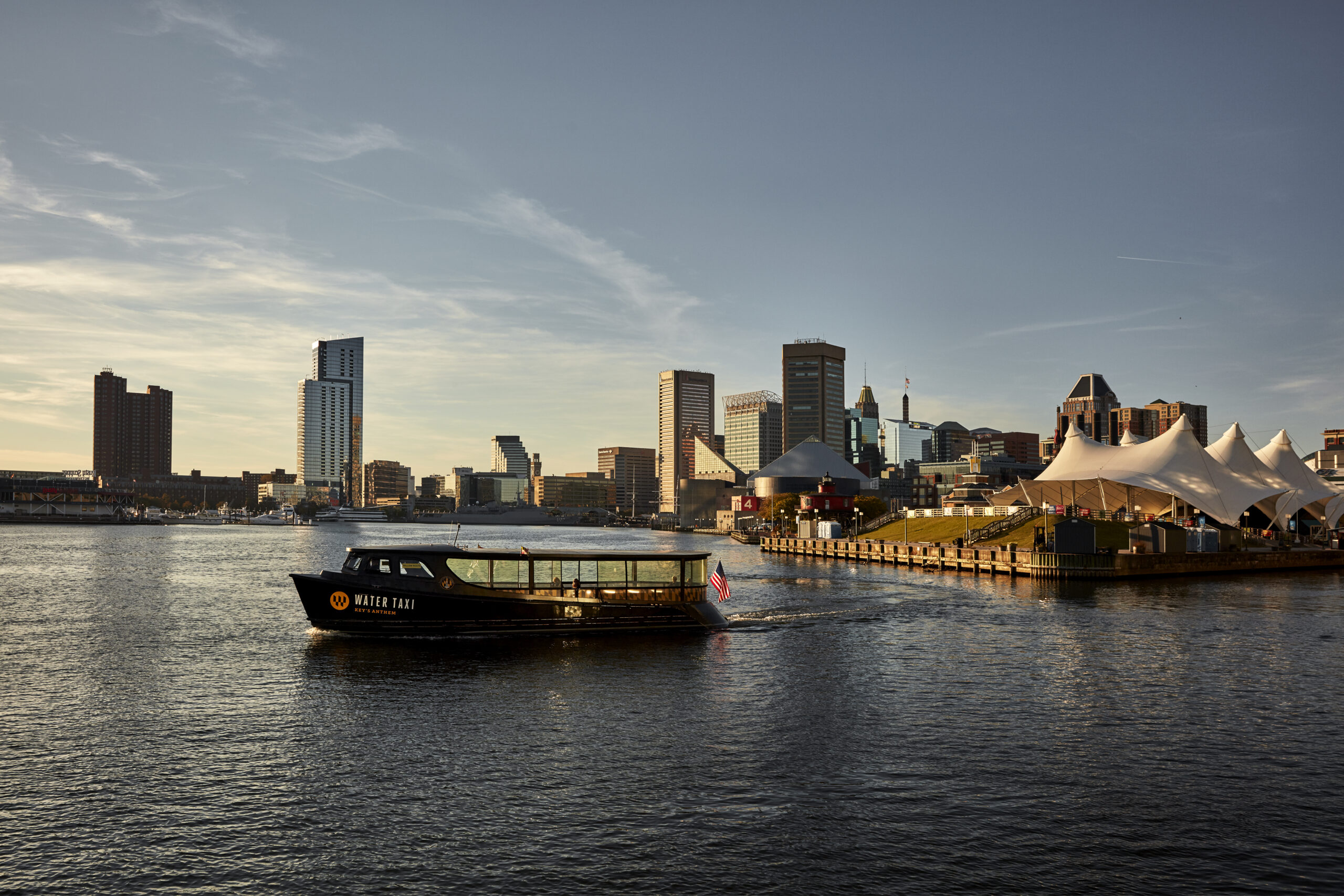 Baltimore Penn Station
Baltimore's Pennsylvania Station, about 1.5 miles north of the Inner Harbor, is the eighth busiest train station in the United States. A central stop on Amtrak's busy Northeast Corridor, dozens of trains provide frequent service to and from Washington, D.C., Philadelphia, New York City, and points north on a daily basis.
A multimillion-dollar historic renovation and expansion project will add up to one million sq. ft. of new office, retail, residential, and hotel spaces as well as the construction of a brand-new companion facility complete with a high-speed rail. Once complete, the new station will better connect train-goers to Baltimore's surrounding neighborhoods and the overall North East region.
Read More: AC21: The Story Behind Planning the First Major Conference in Baltimore Since the Pandemic
Royal Farms Arena
Royal Farms Arena, the city's largest indoor sports and performance venue is undergoing a 150-million-dollar renovation. The new facility will include overhauled concourses, 30 to 40 new suites, upgraded concessions, a new dazzling glass exterior and increased seating to accommodate up to 15,000 guests. Only a 5-minute walk from the convention center, the arena can also be used for groups as a companion or additional flex space.
 A densely populated mid-Atlantic location is within driving distance, a short flight, or a convenient train ride away
Budget-friendly cuisine, attractions, and hotels in comparison to other east coast cities
Diverse and historic experiences for all attendees
9,000 hotel rooms, seven distinct neighborhoods, and the famous Inner Harbor are walking distance to convention center
Home to some of the world's leading academic institutions, government agencies, contracting firms and businesses.
Address: 400 East Pratt Street, 10th Floor
City, State and Zip: Baltimore, Maryland 21202
Phone: 1-877-Baltimore
Website: baltimore.org