When is a user conference more than an outsized demo? When more than 2,000 meeting professionals gather in person in Las Vegas and 10,000 register to stream Cvent Connect to both learn about new products and experience the platform for themselves. That is exactly what happened when Cvent CEO and founder Reggie Aggarwal took the stage at CAESARS FORUM on Tuesday.
The emphasis was on real-world solutions through Cvent's Attendee Hub that enables digital engagement before, during and after the in-person live event and integrates the content for virtual and post-event audiences. Attendees could share the sessions or talk about how they are adjusting their programs with other meeting professionals through the app.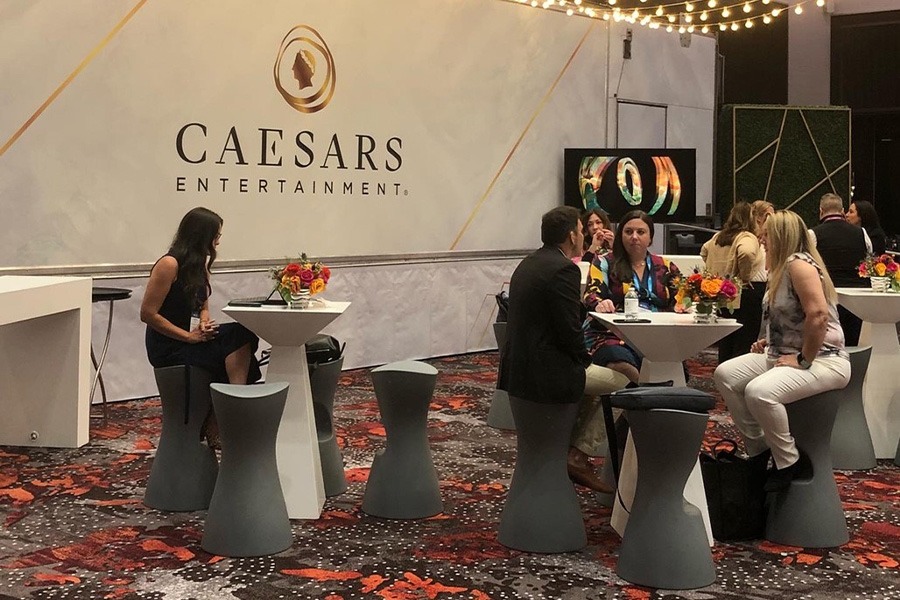 He promised that all those talking boxes will be more engaging however and whenever they are accessed thanks to Cvent Studio's focus on enhancing video quality, recording and promotion. Capturing the content produced at an event and leveraging for ongoing communication was one of the marketing strategies being stressed in many of the sessions.
Read More: Hybrid Events: What Cvent Says You Need to Know
An Enhanced Event Marketing and Management Heart
Cvent Chief Technology Officer David Quattrone extoled the advances in hybrid functionality in the last year and predicted that features—and demand—will only improve after the launch of a new Cvent App Marketplace, a centralized location for planners and marketers to find SaaS solutions similar to the tools offered on the Apple App Store.
He described it as a "collaborative ecosystem" for technology partners to develop on top of the Cvent platform and build ready-to-use apps, helping to expand and personalize the platform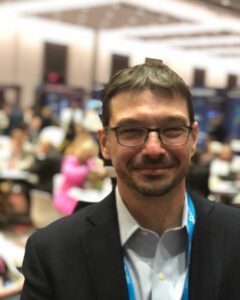 capabilities. Opening the development doors to third-party developers will make Cvent's platform stickier and enable more personalization.
Initial app listings include industry-leading SaaS platforms such as Salesforce, Google Analytics, Adobe Marketo, Uber for Business, American Express and SAP Concur.
Additionally, a Vendor Marketplace integrated into the Cvent Supplier Network that has become a major source for RFP delivery, will allow meeting planners to browse vendors and send requests for information (RFIs) for everything from A/V and production to health and safety providers.
More efficiencies are on the way, Quattrone said, in the way of e-proposals and instant booking for smaller meetings.
Read More: Mergers and Partnerships Advance Hybrid Technology Choices
A Mixed Future Predicted
"We have had accelerated adoption of technology on the event and hotelier side," Quattrone said. "People have to find ways to do more with less people."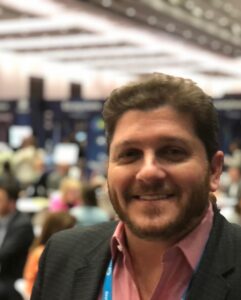 He shared that a lot of customers are designing all of their events as hybrid as an insurance policy in case something happens to limit their in-person attendance. "People are excited to be back in person and our sourcing volume is coming back, but we are also growing the virtual tools because it allows customers to reach more people," he said.
Cvent Senior Vice President of Sales Brian Ludwig explained the importance of continuing to nurture both audiences through a single platform that captures all the lead data, simplifies experience for the organizer and the attendee and helps with data security. "It is easier to set up and everyone wins," he said.
Ludwig sees lots of fun new ideas coming to life from chandeliers that clean the air and printed beverages to hyper-personalization and events in the metaverse.
"If not for the pandemic, we might have gotten to the spot we are in 10 years from now, but bright minds have gotten to work solving problems and over next 5 years, I expect a renaissance in event technology with double to triple the innovation of last 5 years," he said.
Much of the conference insights are still available on-demand.