Simpler, more flexible and discounted. Airlines are updating their business travel programs to be friendlier for groups struggling with last-minute changes, rising costs and reporting requirements. Here is what you need to know.
Saving Time
United for Business, the Chicago-based airline's international offering for groups of 10 or more accessible through its United Jetstream dashboard, offers travel waivers, self-serve rebooking, plus information about sanitation and Covid restrictions. Recent enhancements make managing travel and redeeming rewards for meetings and events quicker and more streamlined. Discounts can be set up and available within one business day with instant amenity redemption for things like beverage coupons, travel certificates, and United Club passes and memberships. They can be used for travel on United's partner airlines as well, making connecting flights easier.
More: Demystifying Covid Testing: The Differences, Access and What It All Means for Travelers
Similarly, Southwest Business Meetings product offers discounted fares, incentives and even name changes for groups of 25 or more. Jessica Martini, national account manager with Southwest Business, shared that the bulk of group travel is made up of under 150 people so most companies can take advantage of the benefits. It even integrates with GDS, API/Direct Connect and SWABIZ, a big improvement from filling out a form and waiting for someone to respond.
"Meetings products have evolved over the years," explained Doreen Burse, senior vice president of worldwide sales with United. Old-school seat-blocking didn't work for airlines or travelers. If a big group cancelled at the last minute the plane flew with empty seats. The program also didn't offer flexibility for companies bringing people from multiple locations.
Now, the meeting planner can leverage a company's umbrella agreement for set discounts (say between two city pairs) based on availability rather than paying market pricing. "It offers economic value and flexibility," explained Burse.
Real-time Reporting
United Jetstream offers personalized reports accessible at the click of a mouse. A dashboard tracks number of tickets booked, flights flown, amenity funds earned and the number of tickets needed for the next amenity award. The DIY dashboard puts the power in the hands of the meeting planner. No phone calls or hold music required.
Southwest's Martini explained that one of the benefits is access to a Partner Service Desk for additional support, including enhanced reporting. That way meeting organizers can track, manage and identify trends in travel usage.
"Group products can also be helpful for associations," said Burse, but very few people know about the product.
Covid Shifts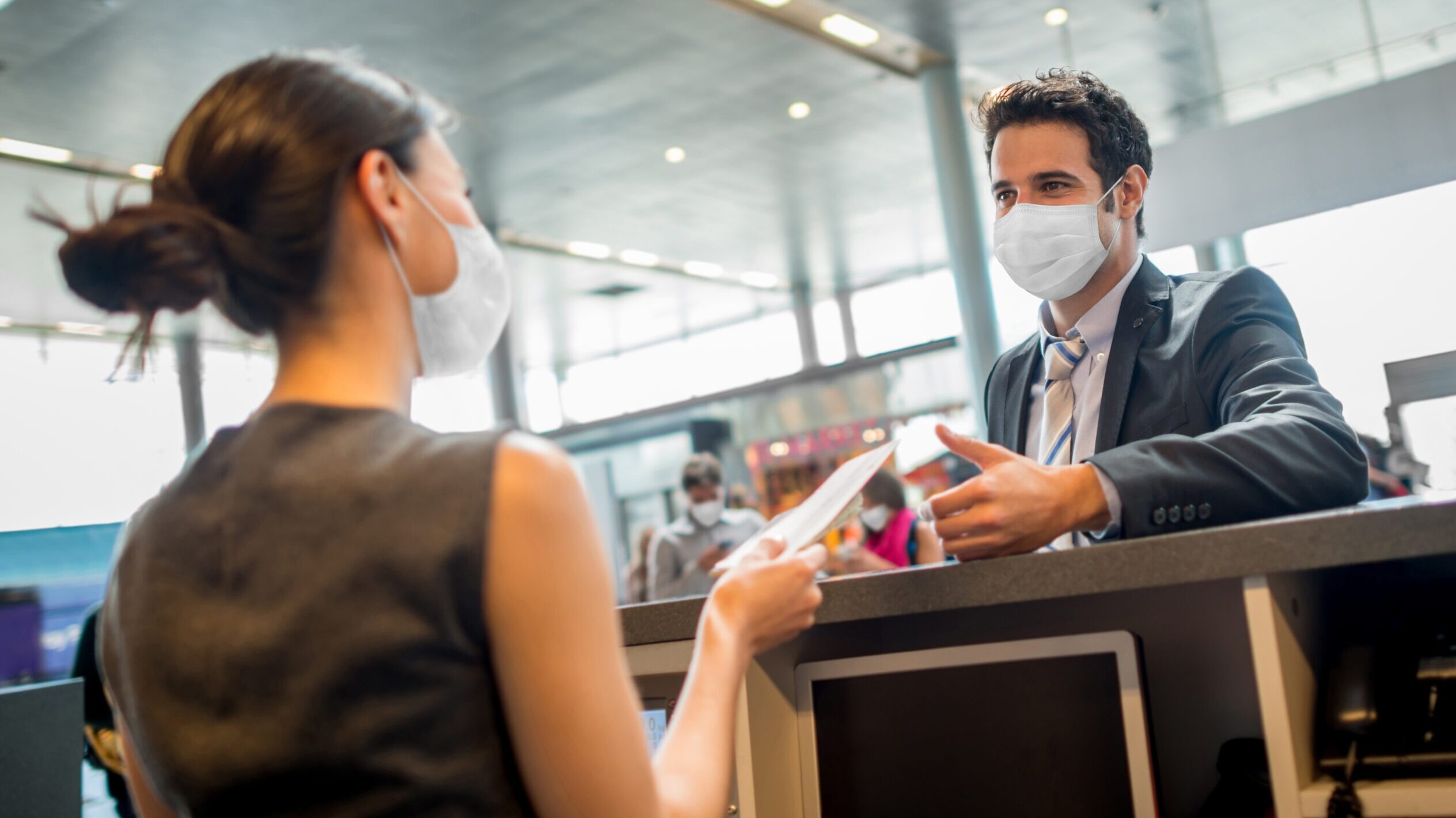 A lot of Covid-era airline changes go beyond business class. United and Southwest have permanently eliminated change fees. "You don't have to worry about being charged for unexpected circumstances," said Burse.
She sees the return to business travel as inevitable, if uneven. "We think the omicron variant will delay the return of business travel a bit, but won't delay it as much as Delta did." She explained. "People are resilient and they understand how to protect themselves now."
More: Omicron Event Cancellations Abroad, Travel Bans and Returning Resident Restrictions
Government restrictions are having the biggest impact on business travel trends. She predicts that the end of 2022, beginning of 2023, business travel will be back to 2019 levels in the aggregate, but some sectors will exceed 2019 in 2022 because they are coming back faster.
Business travel may look a little different one everyone is back in the terminal. "The days of traveling for a one-day meeting may be gone because of climate impacts, but the need to connect isn't going to go away," she said. "Trips will just be more mindful."
Sustainable aviation fuel could help to bridge the gap once enough is produced to bring the price down. "Business travel can be part of the solution by generating demand to signal producers that there is a need," Burse said. Already, every United flight out of Los Angeles International Airport (LAX) is powered in part by sustainable aviation fuel. "Most people don't understand that," she said.
Improved Alternative Service
The large airlines aren't the only ones rolling out the red carpet for business groups. PS, formerly known as The Private Suite, spent the pandemic upgrading its offerings. Amina Belouizdad, Co-CEO, said the brand currently based out of LAX took the downtime during the early days of the pandemic as an opportunity to renovate and upgrade the facility, amenities and service. "As the industry is seeing with many airports upgrading, we expected that when travelers get back to travel for business meetings or vacations, we have a part to play in making that experience incredible and exciting again."
She reported in November that business has broken pre-pandemic records. The company is also growing its footprint to other airports with plans to expand in New York and Miami.
"TSA volumes show that we are within 20 percent of being fully recovered in comparison to 2019 numbers," Belouizdad said. "This is especially remarkable given that international travel is still impaired."
She mourned the brief moment of rejoice when the U.S. loosened its restrictions, but with the recent news of the Omicron variant developing, countries are closing their borders in some cases or increasing barriers to entry.
"Though different in nature, the 9/11 travel shock took about three years to recover; with the Covid-19 pandemic, we anticipated a faster recovery for PS given the affluent traveler that our private airport terminal appeals to," she concluded.