You're at a multiday conference, and during one of the midday breaks you decide to spend a bit of time at an outlet to treat yourself. As you walk around, you notice a swarm of bees overhead. You wonder, is that normal in Atlantic City, New Jersey? Why would so many bees be in such an urbanized area? Turns out, this is a good thing not only for the bees, but for Atlantic City's community.
During the summer, Tanger Outlets Atlantic City hosts a beekeeping program as part of the outlet's commitment to environmental responsibility, aiming to promote the importance of building biodiversity within communities and provide habitat for the country's declining bee population.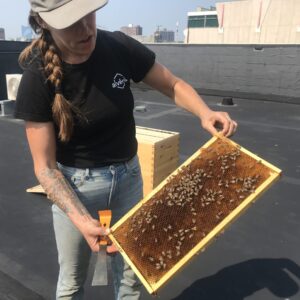 In collaboration with Alveole, the outlet hosts workshops for retailers and shoppers, letting everyone play a role in the hive's progression. Resident beekeeper Allison Gratton gives participants a hands-on, interactive experience. Tanger Outlets AC plans to harvest the honey to share with its neighbors.
This is one example of Atlantic City's efforts to give back to its community and create a sustainable future for its residents. The hospitality industry in Atlantic City and all over the United States, including CVBs, hotel properties and meeting professionals, are doing their part in the world of sustainability and regeneration, while also making their destinations more appealing and welcoming to its visitors.
Atlantic City is a leader in sharing its efforts with visiting groups. Atlantic City Arts Foundation, for example, created the 48 Blocks Mural Tour in 2015 to breathe liveliness and vivacity back into the city and show off this project to guests in town. The program now has upwards of 60 murals, most which are creations by artists in the Tri-state Region.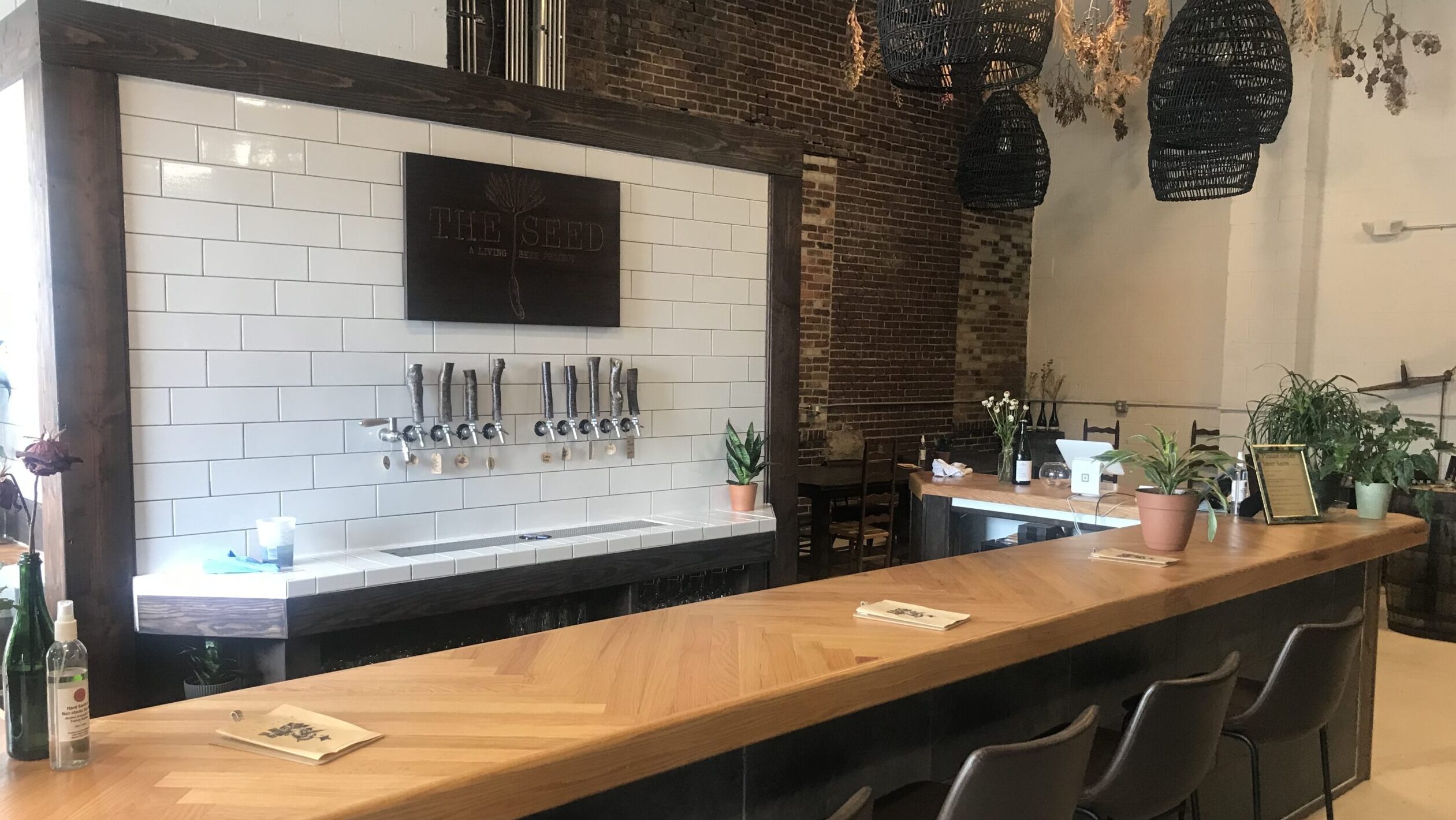 The Seed: A Living Beer Project is a local brewery that opened October 2020. It exemplifies the attitude toward the beer-making process shared by Sean Towers and Amanda Cardinali, the couple behind the project—that it's always living, changing and evolving. The space has a welcoming, airy feel to it, accompanied by copious numbers of plants throughout. The brewery can be bought out for up to 83 guests.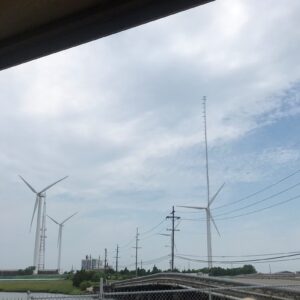 The Jersey Atlantic Wind Farm is set at the city's wastewater treatment plant. Powering about 2,600 homes, this towering sustainability effort can be seen from almost every corner of the city. One property that provides a perfect view of the windmills from its veranda is Harrah's Resort Atlantic City; the veranda a great option for cocktail receptions. Just inside awaits the attached 100,000-square-foot Waterfront Conference Center. This property is being upgraded as part of a $400 million investment being put into Caesars' Atlantic City locations; other properties include Caesars Atlantic City Hotel & Casino and Tropicana Atlantic City.
The 500,000-square-foot Atlantic City Convention Center just hosted its first large-scale events since Covid-19, U.S. Futsal National Championship and Atlantic City Hoop Group Boys Jam Fest. According to Sandi Harvey, vice president of sales, the convention center is back to 2019 levels, and the coming years are looking just as good. The convention center hosts two breastfeeding and pumping stations, which can be moved, if requested.
Elsewhere in the country, other outstanding examples of groups combining meetings with lessons in sustainability are proliferating.
In Columbus, Ohio, Celeste Malvar-Stewart takes a zero-waste approach to creating clothing. Using locally sourced wool from Fairie Haven Farm from the likes of RayRay, Coco and Chanel, two alpacas and a Lincoln Longwood sheep, Malvar-Stewart creates scarves, wedding gowns and other fashionable items.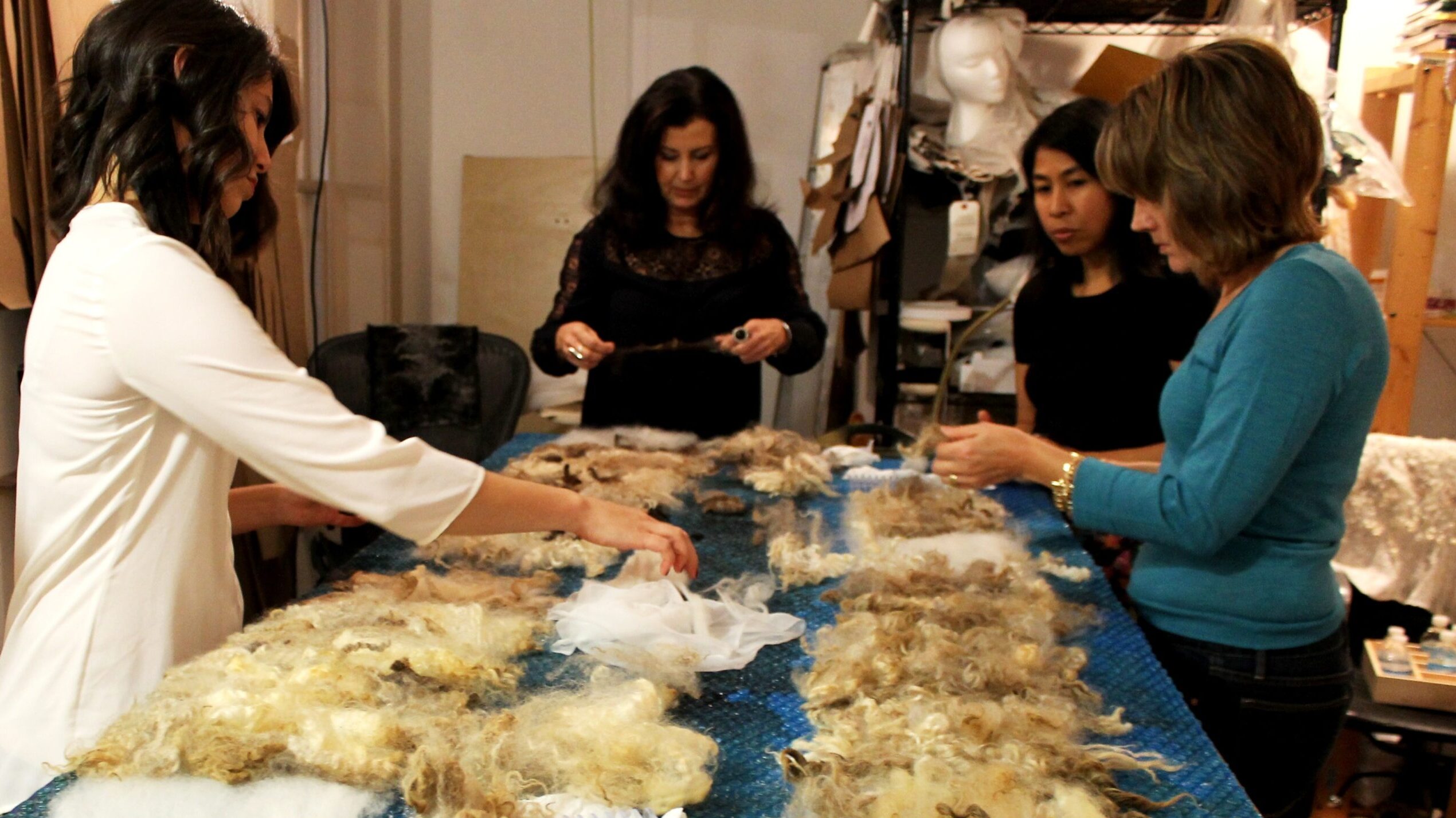 Malvar-Stewart hosts a farm-to-fashion activity for groups of up to 10 at Hangar 391, her German Village studio. Either half or full day, participants get the chance to create their own scarves, patterns and colors optional. The full-day option includes a visit to the farm to meet the animals and see how the wool is procured, followed by on-site lunch.
The California-based Quail Lodge & Golf Club's efforts in sustainability can be found in the kitchen. Cooking oils at the Carmel Valley property are recycled into alternative biofuel for diesel vehicles, as well as modified gas-powered vehicles. Might kitchen-to-car be the next trend?