Planning your return to in-person? You might want to take a second look at big city venues, where the access is convenient, amenities are abundant and hotel partners are eager to welcome you back. Smart Meetings asked some urban hotel executives what they are seeing in their ballrooms today, what types of groups are returning, what protocols are being required and what are some creative uses of the space they have seen.
Courtney Stout, director of group sales, New York Marriott Marquis, New York City
1,966 guest rooms; 110,000 sq. ft. of meeting space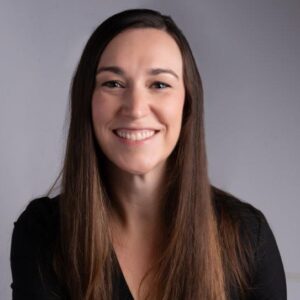 In the past several weeks, we have welcomed tech companies, financial, a crypto-currency group, realtors and association business.
These are corporate customers. They are here to do business in front of their clients. New York City is the financial capital, a desirable location and an exciting destination; it's accessible. They're here to do the business of business. They see an opportunity to get in front of their clients in-person, which they may not have done in some time.
When it comes to protocols, fortunately we are in New York, where the Key to New York mandate requires that all meeting attendees are vaccinated. Each person is required to show proof of vaccination before entering the meeting space. We have seen that this instills confidence amongst the attendees and puts them at ease.
While most recent events have been more traditional in set-up, we have seen some smaller groups have enhanced their space in creative ways. A recent group from Central America for 100 people designed their space with beautiful plants and trees, which was impressive and welcoming, like an urban paradise. In addition, the Marquis has expansive open-air space in its 40-floor atrium, which makes guests comfortable in being able to circulate there.
496 guest rooms; 26,200 sq. ft. of meeting space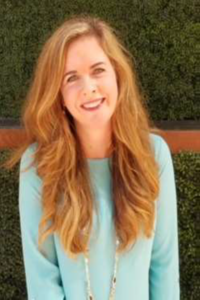 We are currently seeing mostly small corporate and association groups using the hotel with a primary goal of reconnecting with either customers or their own associates.
These are groups that might have been doing the best they can over Zoom during the past year, but are looking to return to some form of in-person exchange. Groups want the ability to have richer conversations and greater back-and-forth engagement that you just cannot accomplish via video chat. We're also seeing some 'return to work' celebration events, with companies looking to re-energize employees returning to an office environment after working remote for more than a year.
We are primarily hosting hybrid meetings right now. While companies are segueing back to in-person, they also realize there may be some attendees are not able to travel yet. Offering hybrid options such as virtual attendance, or even multiple locations on property to allow for social distancing, gives guests a choice on how they want to participate.
Earlier this year, Marriott introduced its Connect with Confidence program offering a guide of best practices, information on current protocols, and additional resources for planners, and we recommend this as a great guide for planners. We continue to follow the guidance of the CDC and our local health department in terms of recommendations for group gatherings, and also work with the planner to for any requirements specific to their organization. We try to be as flexible as we can with options for social distancing along with outdoor meals and activities.
Recently, we hosted a hybrid event that incorporated virtual options along with multiple indoor and outdoor locations at the hotel. The main stage was in our ballroom, with live-feed screens available on our outdoor deck space so attendees at the hotel had the option to view general session indoors or out. This group also chose to keep all meals outdoors. Our fantastic southern California location allows us to offer outdoor spaces almost year-round, which has been a great enticement to groups this year.
guest rooms; 11,628 sq. ft. of meeting space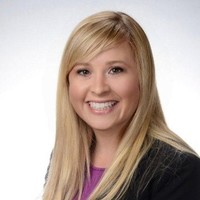 We are booking small corporate meetings and associations for 2022. Many of these are executive/leadership meetings—in-person with a hybrid component.
Many are eager to get back to in-person meetings, but want to start small We are also getting requests for a help with hybrid components.
We are following the guidance of the city of New Orleans. Room setups are still requested to be socially distanced and we are offering food and beverage in a separate space with more room to spread out. We had a group use three spaces for meals to be able to spread out as much as possible!
guest rooms; 42,577 sq. ft. of meeting space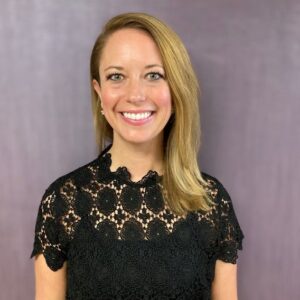 We are seeing corporate, pharma and social events—we host a lot of weddings and celebrations.
Launches for new initiatives for departments and companies and celebrations are popular right now.
Demand has been for executive retreats, team-building meetings and a mix of in-person only or hybrid meetings.
We require all attendees utilizing our public space to wear a face covering unless they are eating or drinking. We use the latest cleaning protocols for the spaces in our hotel that have been rolled out by our Marriott Global Cleanliness Counsel such as frequent disinfecting high-touch areas. We've added hand sanitation stations throughout the hotel. Our guests can check-in utilizing mobile check-in and head straight to their rooms with their mobile keys. In our public and meeting spaces, we support physical distancing through special room sets, redesigned food and beverage stations and offering individually prepared, plated, or packaged selections for contactless food and beverage options.
We have become quite creative with our in-house audio-visual team and social-distance-enabled meeting layouts. With many meetings being hybrid, we want to ensure our customers keep the attention of all attending in person or on-line. With the use of lights and graphics, we make the room feel fuller and more exciting than a bunch of spread-out tables and chairs in a half empty room.
444 guest rooms; 20,156 sq. ft. of meeting space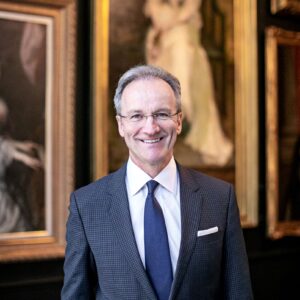 The majority of meetings right now are corporate and social events, such as wedding, birthday celebrations or anniversaries. The size of events vary, but have increased over the past 6 months, indicating a gain in confidence to meet, gather, do business and socialize in hotel meeting settings and to do so more safely. We do see a larger number of board meetings, sales and customer events, as well as a return to fundraising and philanthropic activities.
Guests want to have direct customer interface rather than using remote options, team building, relationship building. There is a desire to return to normal. They put their trust in us to keep them safe, knowing that we keep capacities below maximum allowable and following strict protocols.
We have seen all of meetings I mentioned before as well, but with smaller attendance offering the hybrid feature. Larger meetings of more than 100 are conventional meetings in execution, but with Covid safety protocols being followed (spacing, sanitation, food presentations).
We collaborate with the client's needs, while still including the standards that must be followed for our hotel—masking when in public spaces of hotel, social distancing for meeting sets, dinner, receptions with room capacities reduced, food service plated, passed or via receptions for food stations that are manned or food presented in individual presentations, replenished more frequently.
We have had many requests to use airy, spacious or outdoor options, restaurant, lounge and our unique Club Lounge buy-outs. We have seen a strong desire to change things up and not have a traditional meeting/event room set-ups if their day is spent in same spaces. It has become a wonderful opportunity to showcase our craftsmanship, including private dining rooms or a portion of our AG restaurant used for a reception, Club Lounge set on our 24th floor with beautiful city views for breakfast, lunch or receptions using existing lounge set-up. Also popular: renting out Lumen our Lobby Bar for welcome reception.
New Protocols Bring People Together at Langham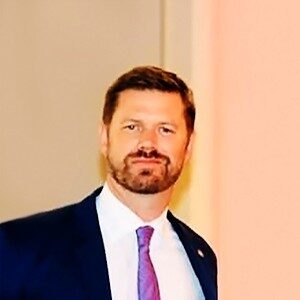 From an abundance of hand sanitizing stations to more visible cleaning and F&B options, Jason Sabin, director of group sales with Langham Hospitality Group, says he has seen groups as diverse as financial, information technology, real estate, telecommunications and sport and entertainment make the decision to go back to in-person meetings at The Langham, New York on Fifth Avenue after determining their attendees are comfortable with protocols in place.
"Currently, we are seeing smaller meetings from an executive level," said Sabin, that includes executive retreats, user groups, team building in-person only or hybrid. Many clients have offices in New York, but aren't able to meet there or gave up office space in New York but still have business in town. Many of the programs are operating on short windows, they are booking are within the year for the year, he reported. "Groups have not met all year and trying to establish an Executive Level meeting before the end of the calendar year."
Sabin observed that he isn't seeing a lot of hybrid meetings actually happening. "Many of our clients are asking for the option to have hybrid should that need arise."
He is also not seeing a lot or protracted negotiations. "They have the budgets in place or have credit established with the hotel due to the pandemic and are now having to rebook," he said.
"Many clients have expressed confidence specifically in The Langham, New York, since we never closed so we were operating throughout the pandemic, allowing the hotel to advance and implement our Safety Standards and Protocols ahead of other comparable hotels in the city."
Protocols now in place include portable hand sanitizers and for each position we have individual hand sanitizer, both of which we will keep for the foreseeable future. "Clients have told us they like having them there and that it reminds attendees to keep their hands clean throughout the event."
Cleaning and disinfection chemical are hospitals-grade and areas are cleaned after every use with an electro-static sprayer, which will continue for the foreseeable future.
Sneeze guards are in place for buffet service of any kind. Pre-package food in to go containers have become popular for corporate meetings where attendees move to other spaces for different parts of the program or break-outs. "This was an option pre-Covid, but now we overtly offer it to all meetings in case that is a priority for them as well and we have found it to be very popular," he concluded.