Destination Celebration at Gaylord National Resort & Convention Center brought together Destinations International and PCMA members last week to celebrate partnerships being formed by meeting professionals everywhere.
The first such collaboration occurred almost two years ago—as a trade show that wrapped up just weeks before the country shut down. This time around, the focus was on the human connections that happen when everyone is in a ballroom together. In this case, it was Gaylord National Resort & Conference Center's RiverView Ballroom overlooking National Harbor and The Capital Wheel.
Better Together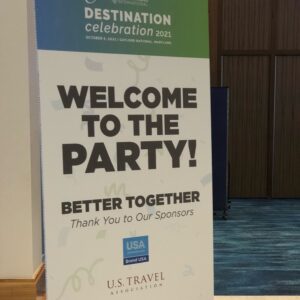 The gathering was followed by a full day of Destinations International Convention Sales & Services Summit, with 120 in attendance. Master moderator Brad Weaber led panels of planners, partners and destination experts through real-world case studies to highlight best practices for finding win-win solutions and adding value to the meeting, community and planet.
Now that groups are climbing out of their Zoom boxes, meeting planners are no longer just siting a physical box to house their attendees. They are again considering the cultural and intellectual capital in a destination to sell potential guests on the benefits of leaving the house.
In response, the Destination Marketing Organization (DMO) model is changing. DMOs are taking on an enhanced role of connecting groups to the city or region, with citizens as stakeholders in the relationship. "This is a pivotal time as we are playing a critical role in helping our destinations when they need it most," said Destinations International President and CEO Don Welsh.

One way to help meeting professionals convince their executives and attendees that coming together in a controlled environment with appropriate protocols in place is safe is to show how it is being done. "Let's spread the word," Welsh urged those in attendance.
Dennis Franczak, CEO of Fuseideas communications agency, suggested rethinking the players. "Think of yourself as a concierge focused on the attendee experience," he counseled. "We need to build toolkits to help planners convince people to risk their lives and leave their bedrooms where they have been sheltering."
He left the group with this prediction: "Those who are the most nimble will be the most successful."
Conscious Inclusion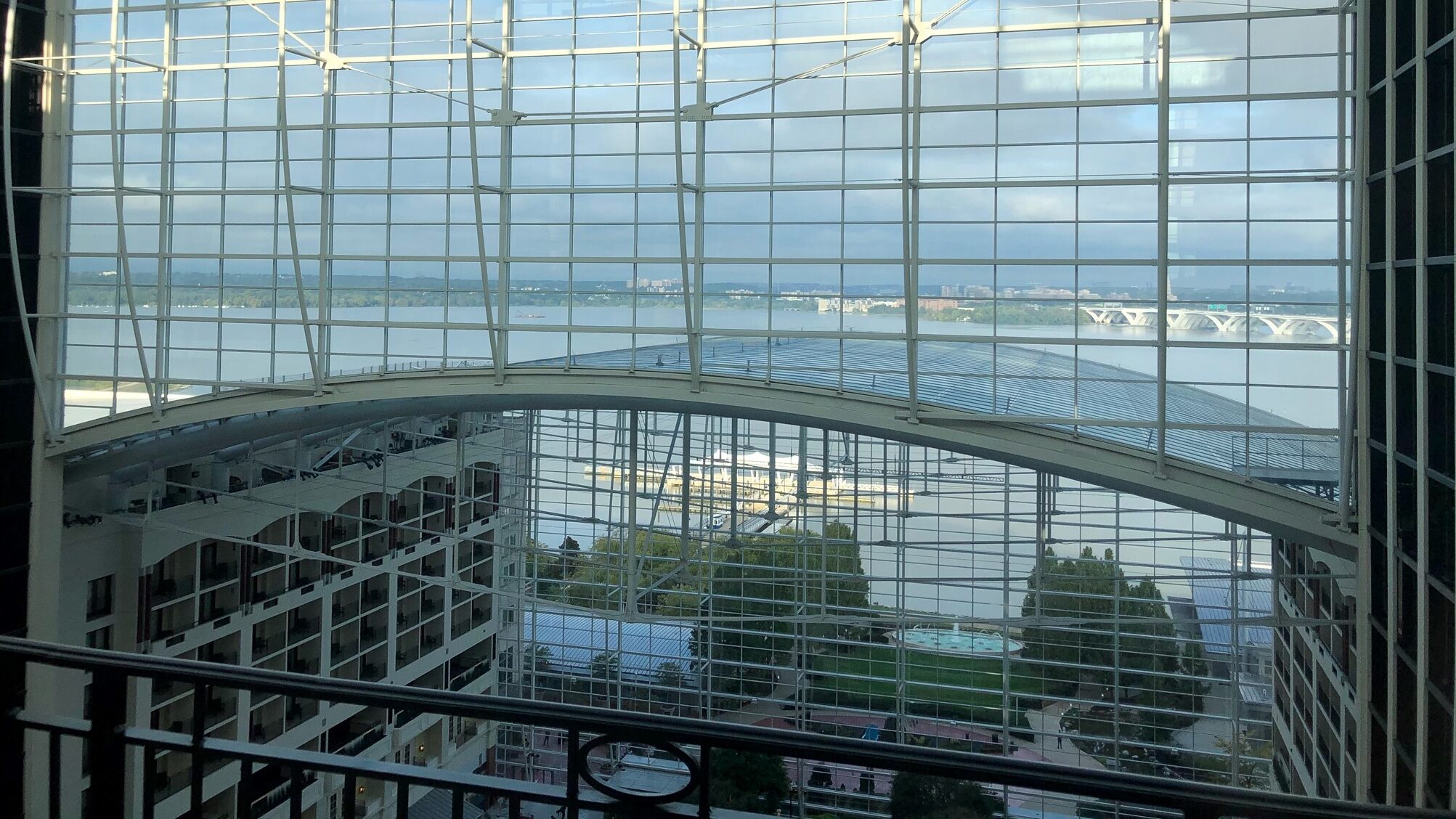 Welsh invited new ASAE President and CEO Michelle Mason to talk about the evolution happening in meetings right now, asking the critical question: "Are we making progress on diversity as an industry?"
First, Mason defined what Diversity, Equity and Inclusion (DEI) efforts are attempting to accomplish. "Diversity is a sense of belonging achieved by creating a welcoming environment, a place where people feel they can make a contribution. It's about how you make people feel." Then she explained her goal-oriented approach. "We don't focus on obstacles but opportunities."
DEI is a moral and economic imperative, she said. Change starts with leadership and the board. Then it must be integrated throughout the organization. "Conscious inclusion is achieved by taking a close look at who is at the table to co-create experiences," she said.
"We are making progress as an industry, but we aren't there yet," she concluded.