Across the hospitality and meetings industry, women are stepping up to move their organizations forward in the wake of the coronavirus pandemic. This month, National Coalition of Black Meeting Professionals (NCBMP) announced that it would be installing two women in top roles for the first time in its 38-year history. Marlinda A. Henry will serve as board chair and Dzidra Junior will serve as president of the association that advocates on behalf of the $109 billion black travel sector. Other officers include: Vice President Nicholas Wiggins, Treasurer Lori Burke, Secretary Mona Hudson and Immediate-Past Chairman Jason Dunn.
Smart Meetings reached out to these pioneering women and asked them to share lessons from their past and vision for the future of women in the hospitality industry.
Meet the 2021 Smart Women in Meetings Award winners and read their pandemic stories.
Marlinda A. Henry, CEP, Director of Events and Planning, Full Gospel Conference
Chairwoman, NCBMP
In the beginning: I started in the hospitality field serving in my late father's church as his coordinator for a number of events that we put on each year. When he was promoted to the Regional Bishop for Full Gospel Baptist Church Fellowship for the entire denomination, I advanced to Regional Event Planner. My career took off from there in this fantastic industry with over 20 years.
Pandemic lesson: This time of shelter in place has altered my entire busy life and has put into perspective what matters and what I have taken for granted, which is time. Things I considered to be a necessity are no longer required. Having good health in this climate is what really matters and not the latest shoes. Making sure that my family is good and that we have enough food; my neighbors are OK—those are the transformative lessons I have learned during this pandemic.
Biggest opportunity for women in the hospitality industry as we emerge from the pause: The most significant opportunity for women in the hospitality industry now is that we are steadily emerging and seeing more women at boardroom tables. We are now in the Oval Office, making great strides as we continue to break the glass ceiling. We support each other more than ever. We are pushing our sisters to the top to find new ways to 'Yes' when that pathway has been 'No.'  "If they don't give you a seat at the table, bring a folding chair." —Shirley Chisholm
Meet the NYC Female leaders who shared their pandemic lessons.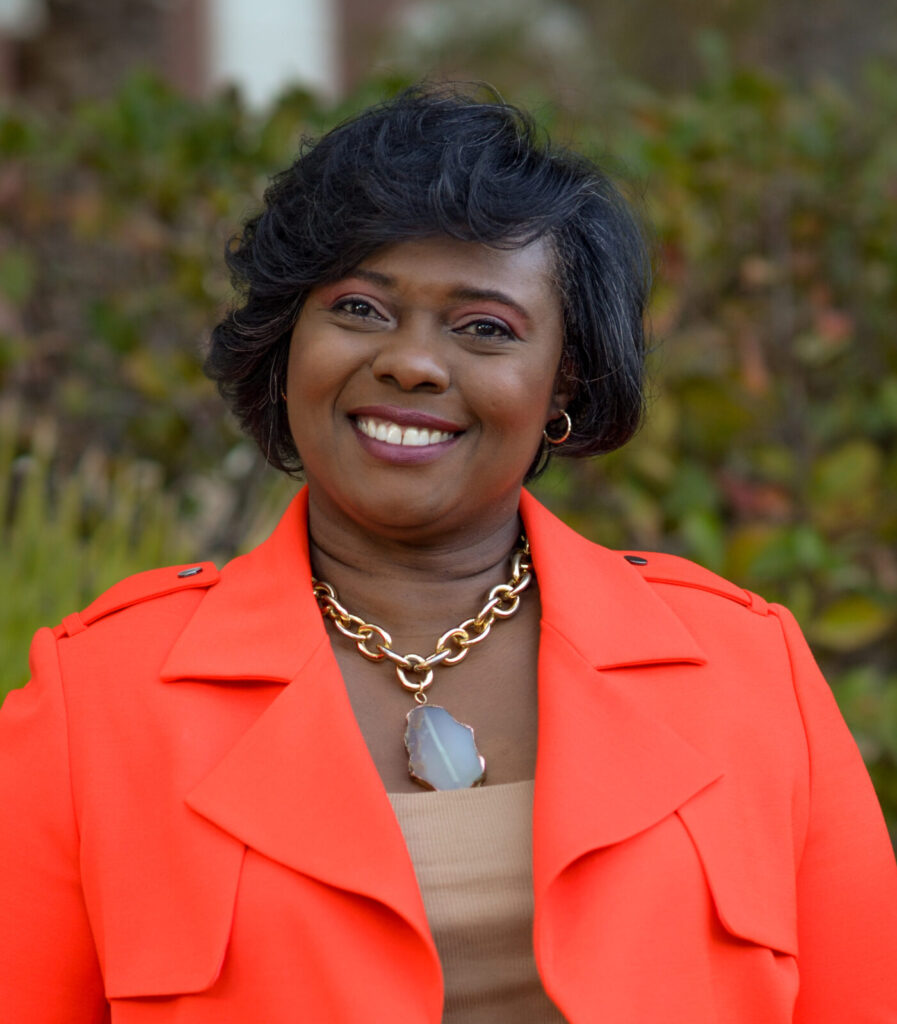 Dzidra Junior, CMP, Vice President of Business Development, YMCA of the Rockies
President, NCBMP 2021
In the beginning: I was extended the opportunity to work as a temp in the sales office of a hotel in Las Vegas. Once the temporary position was over, I'd done so well the company ask me to come on board as a banquet clerk. In that role I was exposed to a number of convention roles. I made an assumption about what I thought sales managers did and decided that one day I would become a sales executive. It took nine years of dedication and hard work to get my start in convention sales.
Pandemic lesson: Having time during the pandemic to be still and shut out the noise gave me the opportunity to hear myself more clearly. I reconnected with what was truly important to me in all aspects of my life. This was also a time to reexamine my friendships and with whom I was giving my time and talents. The lesson was twofold. I am now in alignment and living with a renewed purpose that resulted in an entirely new career path. And I purged those toxic relationships that held me back and no longer served a purpose in my life.
Biggest opportunity for women in the hospitality industry as we emerge from the pause: The biggest opportunity for women is to re-evaluate their stance on how they are supporting other women and whether they are only supporting women who look like them. They must also ask themselves, "Do I know what it truly means to be a champion, sponsor, mentor?" "Am I advocating for other women behind closed doors?" "What women are on the company's succession plan?" "Do those women I champion only look like me?" I will end my thoughts on our biggest opportunity with this quote by Madeline Albright: "There is a special place in hell for women that don't help other women."