New York City was the epicenter of the first major coronavirus wave in the United States. Just as hot water can prove the strength of the tea, a crisis that grounded the hospitality industry for longer than anyone imagined possible brought out the spirit of adaptability in female hotel leaders. We asked some of these resilient women to share their stories, starting at the beginning.
See more: 2021 Smart Women in Meetings Award Winners
Kelly Curtin, executive vice president of membership and destination services, NYC & Company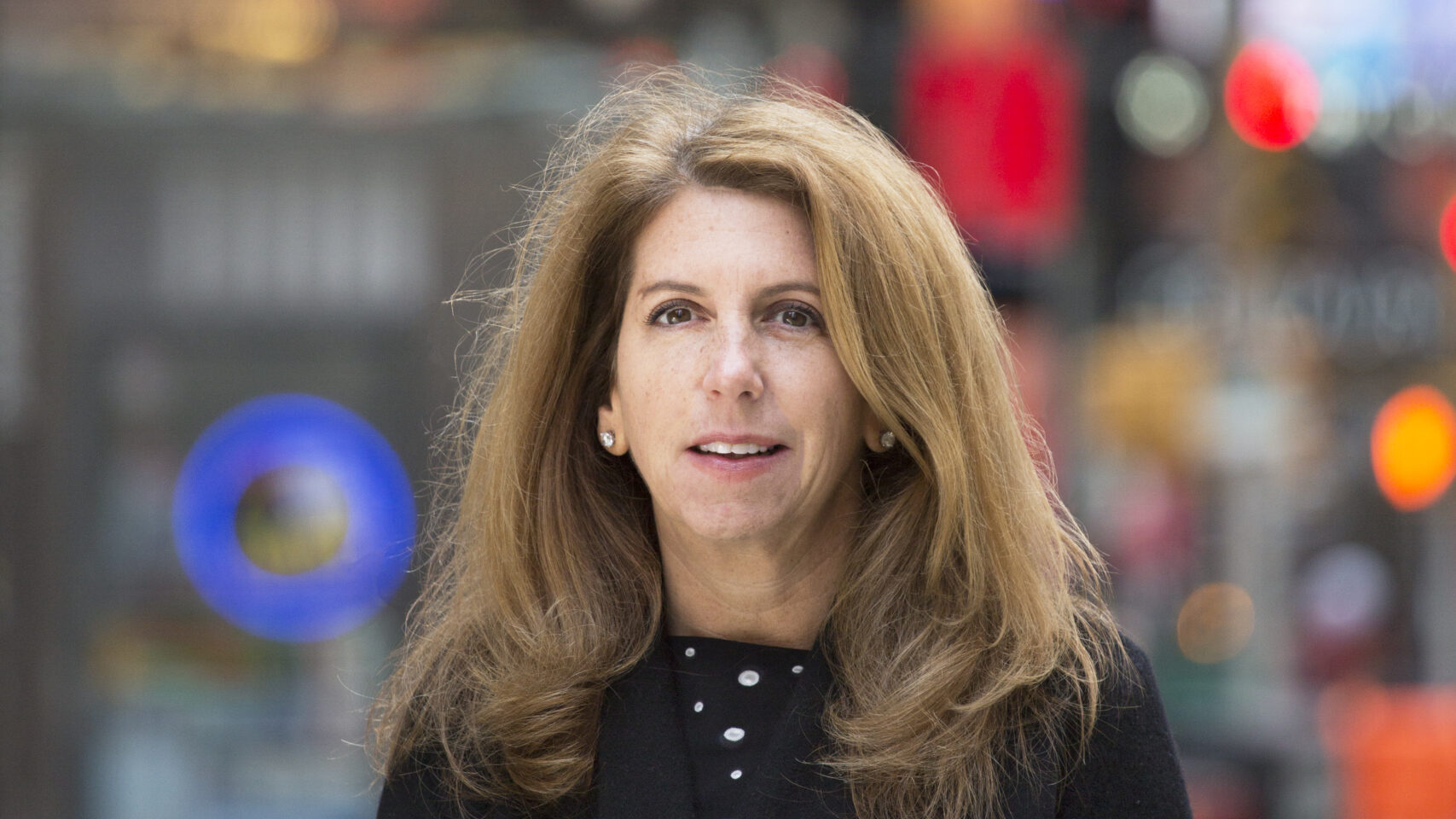 How did you get your start in hospitality?
A year after graduating from college, I was living in Washington, D.C. and an employment agency sent me to interview with an international medical association in the membership and meetings department. Dressed in my only interview suit, I nervously walked down a long entrance hall to a small-world surprise greeting by a college friend who worked there. I was hired on the spot as my friend attested to my character, smarts and drive. Women helping women and paying it forward! Later on, a female friend in the industry recommended me for an open position in the D.C. office of the New York Convention & Visitors Bureau, now known as NYC & Company, where I have served our City's hospitality and tourism community for nearly 25 years. Looking back, I feel so lucky for this random entry into the events and hospitality industry that is truly where I was meant to be!
What was your transformative pandemic lesson?
Pandemic life has been a huge wake-up call in gratitude. I normally have a crazy schedule and am not home a lot. As a working mom, the time spent at home with my two teenagers was a real gift. I dusted off my wedding china as we enjoyed nightly dinners together for months on end. That has never happened! This might sound crazy, but it was an opportunity to reconnect with my role as a mother and homemaker.
I also learned that we need to be kinder to ourselves. The need was so great as meetings, events and tourism business suffered and working from home made it easy to work around the clock. While I am also so grateful for my job, I try hard to be kinder to myself and not beat myself up for not reaching the bottom of the to do list, since there is no bottom.
What is the biggest opportunity for women in the hospitality industry in New York City as we emerge from the pause?
At NYC & Company, we are committed to rebuilding New York City's tourism and hospitality industry in a more inclusive way. I believe women are uniquely positioned to play a major role in achieving this goal. Women are wired to support and build up individuals and communities. Plus, we often have distinct challenges and obligations to manage as we build our own careers. Because we have had to work harder to achieve our successes, along with our innate nurturing abilities, women bring a distinct perspective and can play a vital role in inclusion initiatives. I am a huge believer in paying it forward. From mentoring other women already in the industry to bringing more people into the meetings, hospitality and tourism sector through education and networking, we can make a difference.
More: Female Hospitality Leaders Share Their Pandemic Lessons
Trudy Singh, regional vice president of sales for Mid-Atlantic region, NYC & Company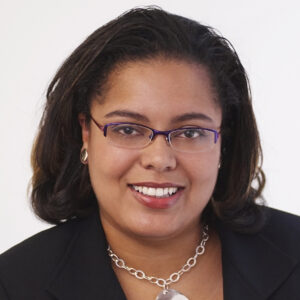 How did you get your start in hospitality?
Early on, I worked at Shea Stadium, former home of the New York Mets. It was there that I discovered my love for working with people, which ultimately inspired me to attend Drexel University for Hospitality Management and Business Administration and pursue a career in the industry. I worked in various roles at hotels in Washington, D.C. for several years, before eventually joining NYC & Company's Convention Development team in 2000. While my current position isn't a traditional hospitality role, being able to develop and sustain positive relationships is just as important and rewarding when it comes to working with partners and planners.
What was your transformative pandemic lesson?
The last year has really reinforced the need to stay connected, even when we had to physically be apart. Technology has, of course, played a huge role in this, from virtual presentations and happy hours with clients to developing a whole new roster of digital meetings resources, to help keep New York City top of mind for future meetings and events. Fairly early into the pandemic, NYC & Company launched the Virtual NYC Site Tours resource compiling online site inspection tools, followed by two new webinar series, to continue engaging planners from afar. It has never been more important to maintain these relationships.
What is the biggest opportunity for women in the hospitality industry in New York City as we emerge from the pause?
Now is the time to re-evaluate and build your personal brand—that image and set of thoughts that come to mind when customers and colleagues think about you. You want colleagues to immediately say, I have worked with so-and-so and they always deliver quality results and, in their own way, provided leadership to their community. Yes, you will work hard, but you want to be seen as someone who can be trusted to successfully lead. Hard work is a fundamental principle. Your brand is bigger than that.
Kathrin Apitz, general manager, The Whitby Hotel
How did you get your start in hospitality?
From an early age, I enjoyed watching my grandmother preparing wonderful home cooked meals; time with grandma in the kitchen was simply the best thing. I learned a lot from her, and she inspired me to choose hospitality as my profession. This led me to attend catering college in Hanover, Germany and I became an apprentice chef. After further practical experience in the hotel industry in Europe, I attended Hotel Management School in Heidelberg, Germany. This was followed by a period of international experiences including a management trainee program at Auberge du Soleil in Napa Valley, California, and as assistant manager at The Waterloo House in Bermuda; both of them Relais & Chateaux properties. In 2005, I joined Firmdale Hotels in London to further my experience in front office and front of house. In 2009, I was chosen to be part of the senior management team to open the company's first hotel in the US, Crosby Street Hotel in NYC and subsequently was appointed General Manager of Crosby Street Hotel in 2012. Four years later, I was appointed General Manager to open the company's second property in NYC, The Whitby Hotel.
What was your transformative pandemic lesson?
There is only so much you can plan for and even with the best crisis plan, you have to remain flexible and be able to adapt to sudden changes. Communication with my team has been a priority as everyone was facing uncertainty. Fortunately, we were able to keep a small team to keep our hotel operation running; welcoming mostly guest traveling from the tri-state area. That was a whole new experience since we are used to welcoming guests from all over the U.S. and the world.
We created a nice selection of Whitby experiences hotel guests could book complimentary as part of their hotel stay; for example, a cocktail master class, wine and food paring sessions, a pizza making class with our chef (including the kids) —all held outdoors on terraces and tailored to the preferences of our guests. Staying true to our brand, offering the home away from home feel, extra care and going that extra mile has been appreciated by our regular and new guests especially during these times.
What is the biggest opportunity for women in the hospitality industry in New York City as we emerge from the pause?
This is our time to show what we do best; thrive on welcoming our guests (back) and host them in a warm and welcoming environment while being an inspirational leader to our teams.
Rebecca Hubbard, general manager, Lotte New York Palace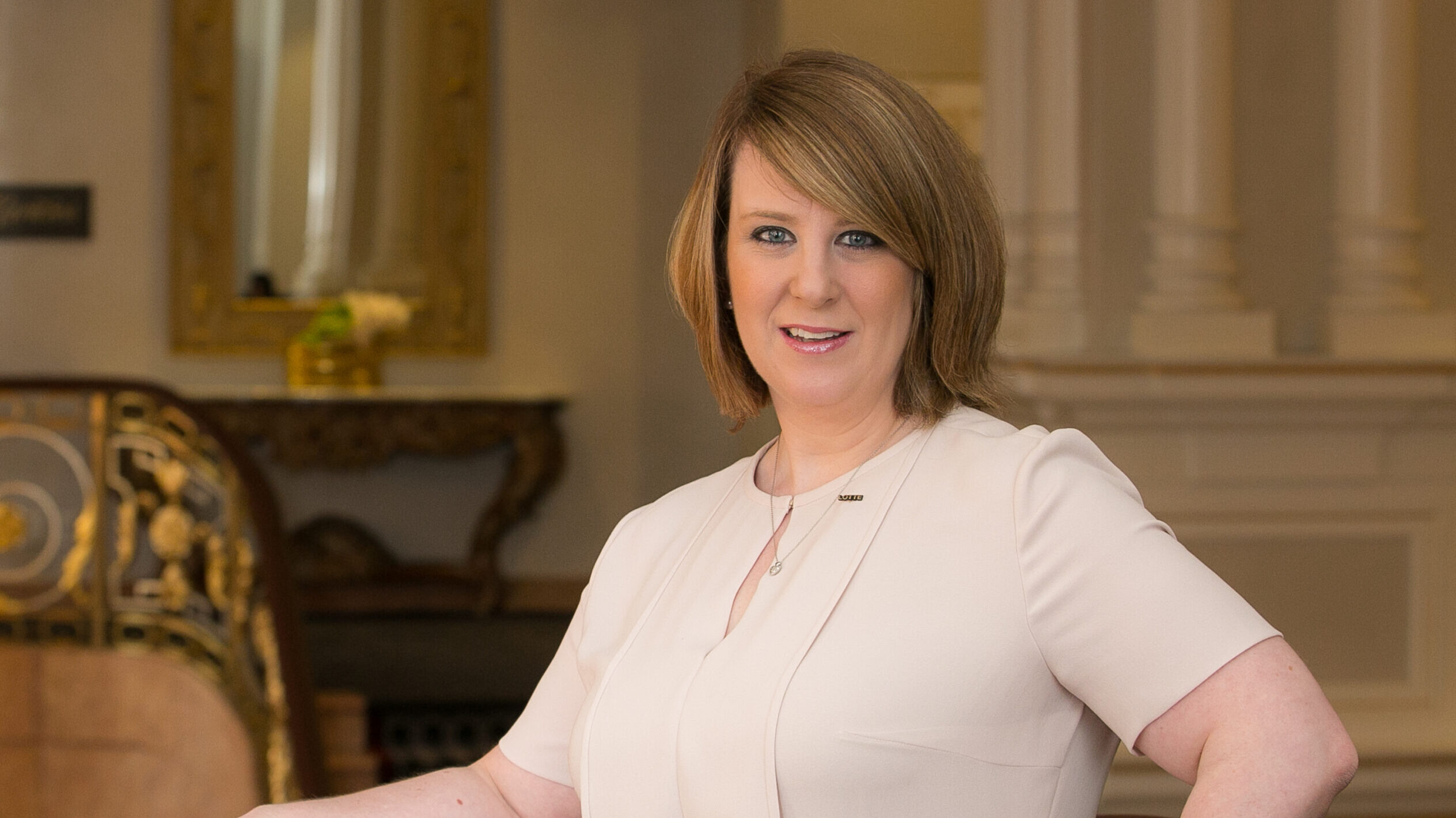 How did you get your start in hospitality?
I started in Seneca Falls, which is the birthplace of women's rights. Since childhood, female leaders have played an important influence in my life. I began my career in hospitality as a Room Attendant and continued to work my up to the Front Desk and then onto hotel management.
What was your transformative pandemic lesson?
This past year we learned to look at our traditional roles through a new lens. We have all had to do things differently. We learned to look for answers in new places and trust each other in ways unlike before. We continue to find creative solutions and set new procedures in order to return to business quickly and safely.
Communication has also been key. In this time of uncertainty, I made it my priority to stay present and steadfast for my team. People need reassurance during time of crisis.  Even during the darkest months, I went into the hotel daily and remained both visible and accessible. I think we have all learned that this past year was a time for complete empathy and kindness. At Lotte New York Palace, we focused on ways to bring joy and offer reassurance to both our hotel guests and staff alike.
Biggest opportunity for women in the hospitality industry in New York City as we emerge from the pause?
This past year has been an opportunity for all leaders. As New York City emerges from this pandemic, we will need strong leaders who can be flexible and work collaboratively. Recovery will take all aspects of the tourism industry to work together.
Women need to continue to be inclusive and remain present. Some of my female colleagues are amongst the strongest partners, given their innate ability to work well with others. Together, we must use our experience and knowledge to contribute to the city's recovery as a whole. We can't be afraid to pivot and do things in completely new ways, as innovation is paramount. Asking questions doesn't make you vulnerable, but rather makes you a stronger leader.
Julita Kropiwnicki, general manager, The Williamsburg Hotel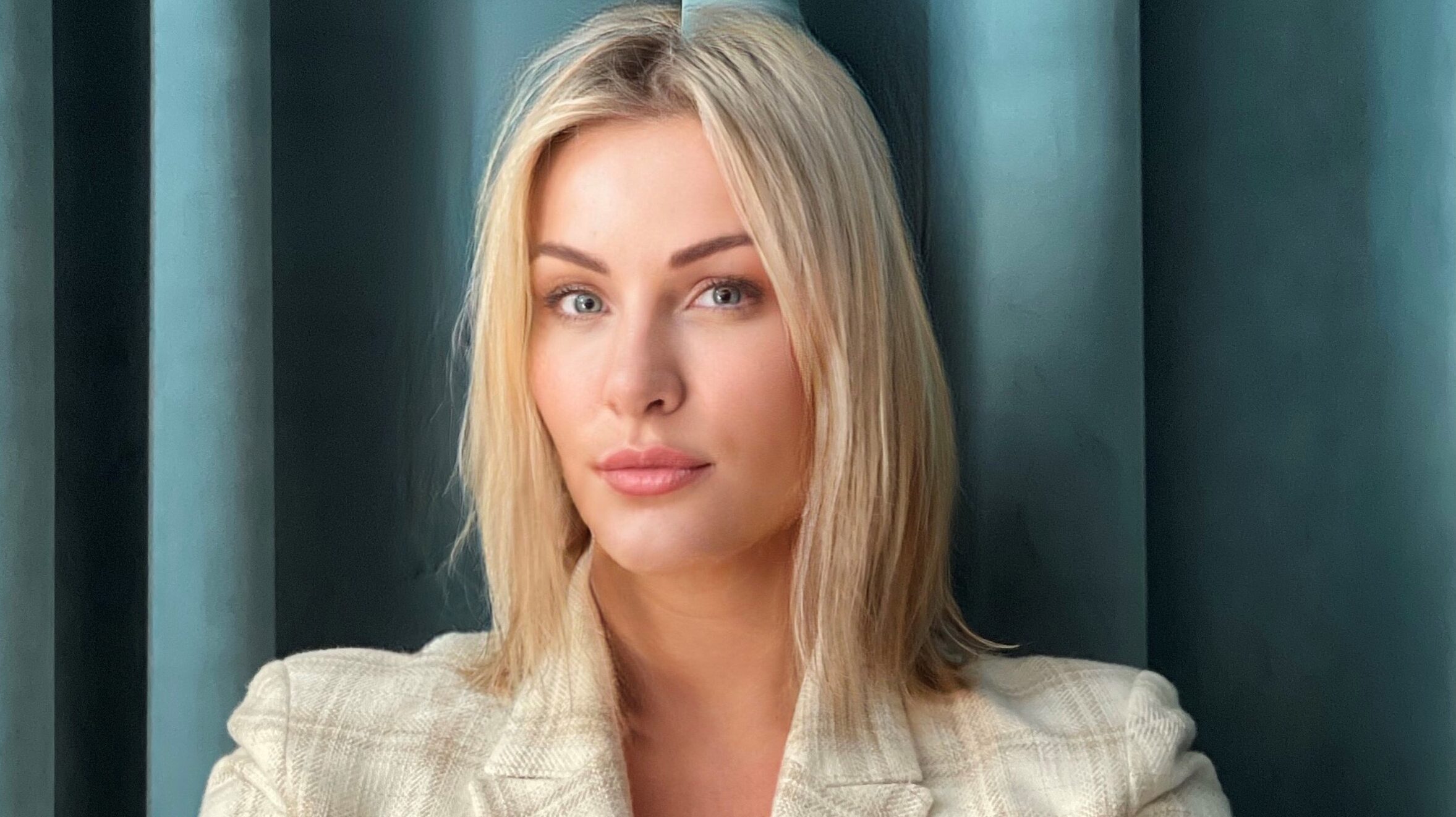 How did you get your start in hospitality?
Like many of us, I got in by accident. Growing up, I wanted to pursue a career in finance. My mother was a finance director at a major bank in Poland. I recall her taking my sister and I on many of her business trips and staying at many luxury hotels. I remember telling my mother how immaculate those hotels looked, how the brass was so shiny, the staff was so well groomed that they all looked alike and of course the suites were the epitome of the trip. We always ordered room service.
As I grew older, I attended many weddings and events and I came to the conclusion that I wanted to start a career in hospitality, it was always my calling and my passion. I absolutely love to be around people, dining out, traveling and exploring new places and cultures, which is the essence of hospitality.
What was your transformative pandemic lesson?
The pandemic had made me see firsthand what first responders went through in caring for Covid patients. It made me look at life on a different level. I very much appreciated the teamwork from my staff.
Biggest opportunity for women in the hospitality industry in New York City as we emerge from the pause?
More than ever before, the pandemic had shed light on why we need more women in hospitality. Women seem to possess more patience, interpersonal skills and understanding. They perceive each situation with a smile and can look at a guest with more of a nurturing way. Female leaders like myself value friendship, cooperation with colleagues and staff. Female General Managers tend to be more of problem solvers and more patient than our male counterparts.
Toby Moskovits, owner, The Williamsburg Hotel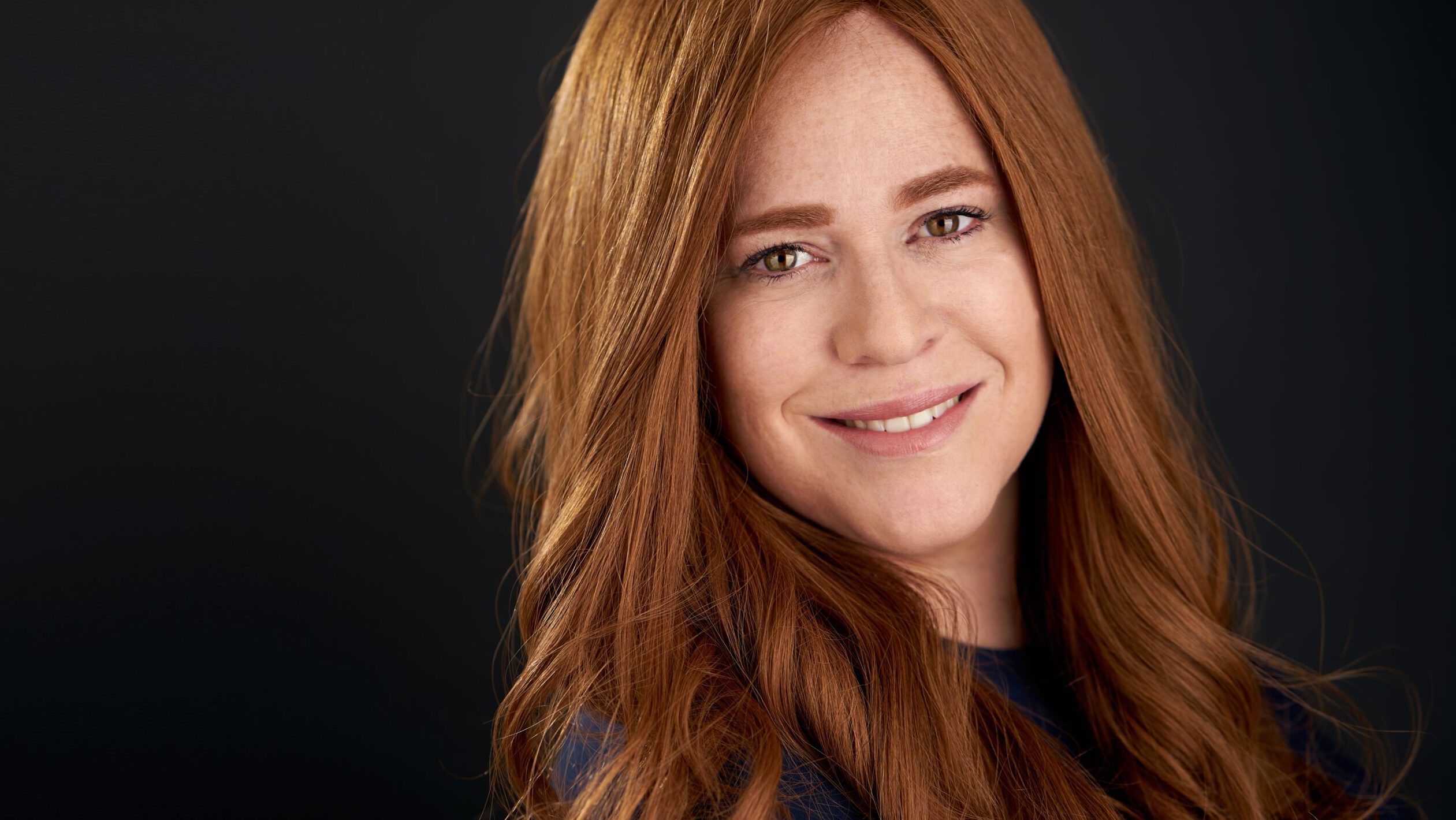 How did you get your start in hospitality?
As a third-generation member of the Williamsburg business community I grew up visiting my father at work at his rented warehouse across the street from the current site of the Williamsburg Hotel. At the time, it was a district filled with warehouses—long before its current transformation into a true mixed-use, dynamic neighborhood where people live, work, play and visit. When the opportunity opened up to buy the site where I built the Williamsburg Hotel, I knew that the neighborhood needed a hotel and this amazing waterfront site was the place to build it. This has been a labor of love, tapping into my family's deep connection to the neighborhood and its rich Industrial history. The Williamsburg Hotel is a truly a place where our guests get to "Sleep with a Local."
What was your transformative pandemic lesson?
Grit is more important than vision and having a great team committed to working together through thick or thin is key to surviving—and thriving—during challenging times.
Biggest opportunity for women in the hospitality industry in New York City as we emerge from the pause?
Women bring a unique sense of nurture to an industry that needs to go back to its roots and welcome guests into a space that draws them back with its comfort and warmth. This is a great industry with real economic mobility, and we look forward to celebrating successes of the next generation of women in this industry.
Kimberly Pintus, general manager, Hilton Garden Inn New York/Staten Island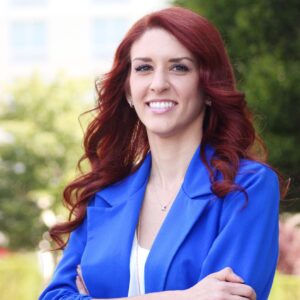 How did you get your start in hospitality?
I majored in Hospitality Management at St. John's University, and I started my career at the front desk as a guest service assistant at the property where I am now general manager. That's the beauty of hospitality. With preparation, consistent effort and hard work, and a continued desire to learn and grow, the opportunity at the right company is unlimited. The Nicotra Group, owners of the Hilton Garden Inn Staten Island, has been supporting my leadership and growth since day one. The majority of the leadership team has always been female—not by design, but it speaks to the heart of the company. The GMs of both of their hotels, the GM of the Nicotras' restaurants, their senior vice president of banquets, corporate sales manager, their back of house manager, comptroller and chief of staff are all women. There is a wealth of talented, strong role models at The Nicotra Group.   
What was your transformative pandemic lesson?
From the first day we faced this challenge, I saw Lois Nicotra and her husband Richard consistently put the health and safety of our team first. That focus on was the root of where all decisions for their business came from, and the core value of The Nicotra Group has always been to put the employees first. The hospitality field continues to suffer and will most likely be among the last industries to see a full recovery, but Mrs. Nicotra always says that, "our employees are our greatest asset," and that mantra was lived out as we put their health and safety first even through the height of the pandemic. There is no company if we don't have the team in place, each feeling ready and equipped to serve guests.
Biggest opportunity for women in the hospitality industry in New York City as we emerge from the pause?
Mrs. Nicotra is a very empathetic and decisive leader, and it's important to realize that these aspects can effectively coexist. Lois Nicotra began her career as an early childhood educator and that has been a good lesson for me because as we reopen aspects of our company we will be rebuilding and teaching our team new lessons. I am following Mrs. Nicotra's lead and approaching that rebuilding process from the perspective of being an educator. Our focus as we greet "what's next" in hospitality will go beyond service and encompass an expanded focus on the safety and comfort of our guests in a uniquely Nicotra way.
Marlene Poynder, general manager, Conrad New York Downtown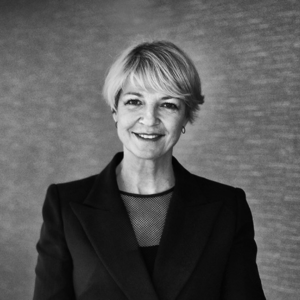 How did you get your start in hospitality?
During the first part of my career, I held leadership positions in the wholesale, franchise and retail divisions of a multi-national travel group. I had numerous titles, including national sales and marketing director of the group's retail division. While I was in this role, a hotel company who owned a luxury hotel in Australia approached me about becoming their director of sales and marketing. I had been a client of many hotel groups over the years and enjoyed my interactions with their leaders when negotiating deals. During this time, travel companies were pivoting to work with online travel agencies not just traditional travel agencies, which changed the industry landscape. I felt it was the right time to make a career change into hospitality while remaining in the tourism and travel business, so I began my second career. I realized very quickly that the business model made sense to me. I learned various complementary skills in related industry segments that were very applicable to hotels and over time, I successfully implemented these initiatives within hotels.
What was your transformative pandemic lesson?
While Covid has seriously affected revenue generation opportunities throughout the industry, we took this as an opportunity to focus on the hotel's performance in all other areas. I have drawn on my first-hand experiences of managing previous crises such as the SARS pandemic (which occurred when I was working in Hong Kong) and the September 11 tragedy; thus have been prudent with preserving the business capabilities and financial stability of the hotel. By doing this, I am ensuring that we are ready to take advantage of business growth once the pandemic subsides. Since many traditional channels of generating revenue have disappeared, we have sought to open incremental channels of business that we can lean on once the market loosens up. For example, we have been able to work with organizations looking to 'bubble' so that they can facilitate quarantine adherence. Conrad New York Downtown has been able to work within the aforementioned organizations, because of my team's perfect execution of Hilton's CleanStay program.
Biggest opportunity for women in the hospitality industry in New York City as we emerge from the pause?
Women continue to represent a high percentage of management and executive committee roles within hotels in New York and across the country. Hotel companies continue to recognize that women are excellent general managers in part due to our inbuilt nurturing qualities and attention to detail, but also because of our special attribute of feminine intuition. These skills are more important now than ever as our teams and clients gradually return to our hotels. We need to (figuratively) wrap our arms around our team and clients and recognize they may feel uncomfortable and nervous to return. Covid has also demonstrated that some roles within hotels can be conducted remotely either full time or part time. This will provide an opportunity for women with children or other family commitments to remain in the workforce and continue their careers.
Gul Turkmenoglu, general manager, InterContinental New York Times Square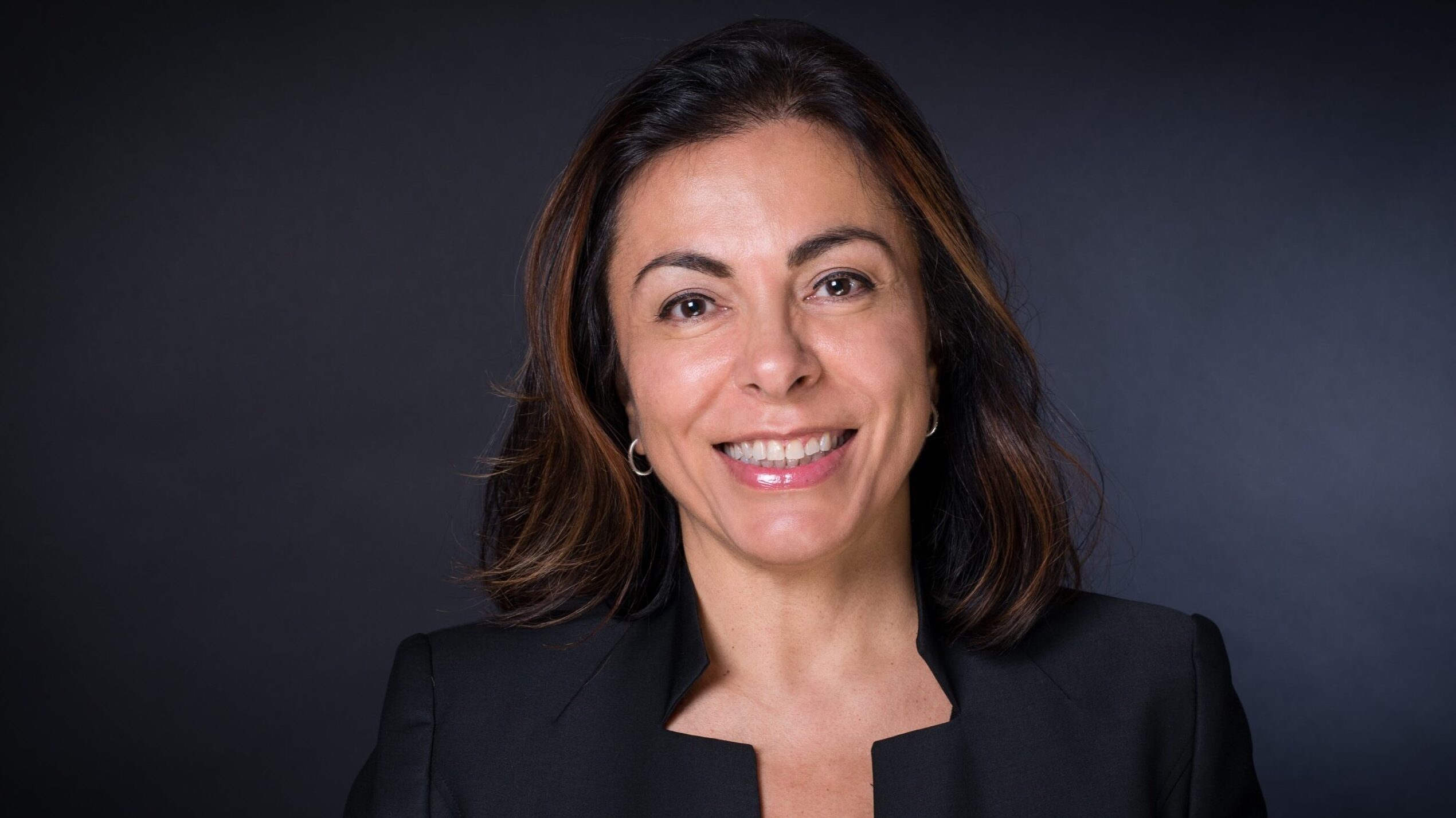 How did you get your start in hospitality?
Hospitality runs in my family. My father was one of the first boutique hotel GMs in Istanbul, Turkey. My aunt served at Hilton for 33 years after building the opening rooms division team of Hilton Istanbul, the first international luxury hotel, in 1955. So, I grew up visiting travel agencies with my father and listening to my aunt's fantastic hotel stories, which led me to choose Hospitality and Tourism Management in college. My first opening was Conrad Istanbul as assistant director of housekeepers in 1991. This was three years after receiving my bachelor's degree from Cukurova University. At the age of 24, I was unloading and counting Frette linen trucks off-site and working at the construction site with my protective hat and boots. It was cold, dusty and certainly not healthy as a workplace, but I loved it. It was a fantastic and exciting experience, and I still feel the same.
What was your transformative pandemic lesson?
To succeed in business, you need to find a way to protect your critical assets, your team, and be agile. We adapted to the new normal and changed our operational and sales strategies very fast according to the market conditions. We re-opened our doors last October, intending to stay open to capture the early demand, and now we see its results. We also run a very tight ship from a financial controls perspective; everyone understands that achieving and exceeding our forecasts consistently brings stability and earns owners confidence and support.
The biggest opportunity for women in the hospitality industry in New York City as we emerge from pause?
The biggest opportunity for women in New York City's hospitality industry is to use their creative side to develop new and sustainable operational models for indigenous guest experiences and profitable operations to attract new investors. I believe women in the hospitality industry are calm, resilient and strategic, and therefore the top hotels in the city are managed by women GMs. No offense!