As meeting producers start adding physical components back to their virtual agendas, Marriott International is making it easier to accommodate everyone comfortably by working with an array of hybrid meeting providers as part of its Connect with Confidence program, which initially will be available in the United States and Canada.
"We know that meeting and event professionals are currently looking for insights and resources that will help them plan creative and innovative experiences for their customers regardless of whether they are in-person at the hotel or logging in from their home," said Tammy Routh, senior vice president of global sales for Marriott. "Meeting and event professionals can work with these leading technology providers to reach a larger audience and incorporate speakers from other locations as they continue to plan future meetings, conferences and events."
We collected tips from Marriott and some of the integrated suppliers—Convene, Encore, Cvent, MeetingPlay and Hopin—to find out what meeting professionals need to consider now that they are working with two audiences and a lingering health challenge.
Ask the Right Questions: Insights gleaned from a test event hosted at Gaylord Rockies Resort & Convention Center in Aurora, Colorado, in January with 100 people attending in-person and 803 virtually resulted in a number of lessons outlined in this Hybrid Meeting Insights summary from Marriott Bonvoy Events.
The first suggestion is to define an event strategy that is centered on goals but informed by new realities. Planners of the "radically new experience" started with the question, "What did we want people to feel and do during their time with us?" The answers were informed by local and national health regulations during preplanning research and a wide range of stakeholders, including content producers, food and beverage services, technology providers and the hotel's cleanliness champion. "In addition to being strategists, negotiators and experts in logistics and engagement, meeting and event professionals must now deeply understand the psychology behind people's mindsets and behaviors—and do our part to help attendees adopt and adapt to new norms," the report concluded.
Don't Hybrid Alone: Tom Zampini, chief product officer with Convene, had some suggestions for making a smooth hybrid transition. Just as Convene's more than 25 physical locations come equipped with snacks, cool alternative meeting spaces and full-service staffing, the on-site studio products that grew out of that customer-centric ethos is embodied in a white glove approach to using the technology. "This is not a self-service Zoom experience," said Zampini. From pre-event planning registration, marketing, tech checks and greenroom taping, the team can help as much or as little as the meeting planner requires to deliver a consistent experience, whether the in-person portion originates in the Convene Control Room or at a Marriott through a Convene Stream. "Hybrid is an exciting opportunity to increase participation if it is done thoughtfully," he concluded.
Hybrid Masterminds Join Forces at IHG Brands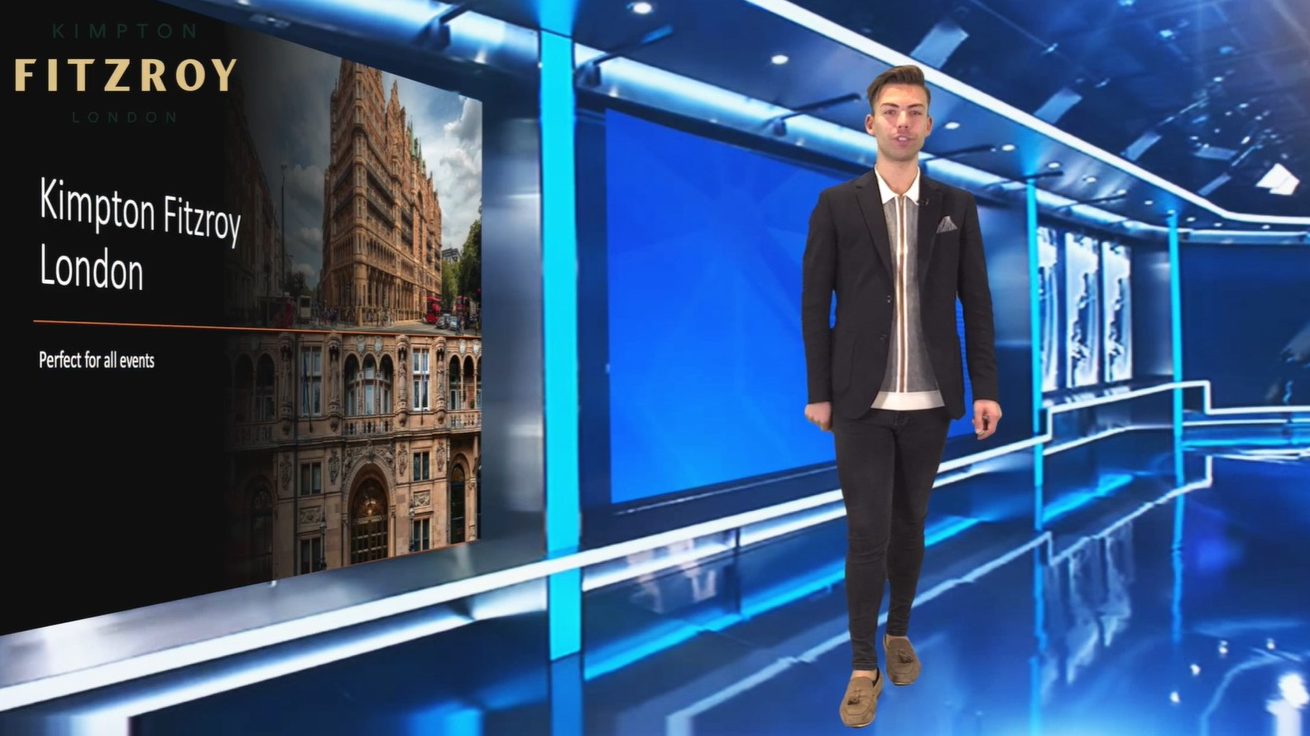 IHG Hotels & Resorts, which includes InterContinental and Kimpton Hotels and Resorts, announced this week that they have created their own super power team as part of an expansion of its Meet with Confidence program.  Wellness 4 Humanity, Williams-Sonoma, Inc. and weframe will help deliver rapid onsite Covid-19 testing, customized food and beverage experiences and technology to enable digital collaboration for hybrid events. Planners can choose between two hybrid events solutions: Smart and Expert Hybrid. At both levels, the IHG Way of Clean program offers enhanced safety protocols, streamlined contracting and planning, plus peace of mind with no cancellation or attrition fees​. Technology support and bandwidth to host seamless hybrid meetings and events and flexible offers with rebates and IHG Business Rewards points are also part of the package.
"There is a strong desire to return to face-to-face meetings, and welcoming groups back to our hotels is going to take a team effort from those planning events," said Derek DeCross, IHG senior vice president of global sales.
Separate, but Enhanced: "In order to have a successful hybrid event, you have to produce two experiences," said McNeel Keenan, vice president of product management for Cvent. Effective virtual components to an event will add to the cost of production, because putting a camera in a low-lit ballroom for a breakout session is a formula for online tune out. In-person and virtual meetings are two very different experiences, so they require a separate focus for the virtual and live audiences.
Hear more from McNeel Keenan in this Smart Meetings Webinar.
Make It Fun: Streaming doesn't have to be serious all the time. Joe Schwinger, CEO of MeetingPlay, suggests incorporating gamification to keep everyone engaged from beginning to end. That could take the form of teaming up in-person and virtual attendees for a little friendly competition, giving prizes for answering questions and connecting with sponsors to solve hypothetical challenges.
Read Joe Schwinger's 10 requirements for an interactive hybrid event.