Want to be a rock star meeting professional? Take it from actual celebrity drummer and author Mark Schulman, one of the requirements of performing at the highest level is really enjoying what you do. "The more fun you have, the better you perform; start a party in your head!" the man who provides the beat behind superstar acts such as Pink, Cher and Billy Idol proclaimed at Smart Meetings Experience in Nashville this week.
The three-day event drew 75 people to the brand-new Grand Hyatt Nashville to learn how to produce events that meet CDC protocols while still helping people feel engaged, as well as inspiring them to rock their own IRL meetings again.
Here are some of the high notes.
Check Your Attitude, Dude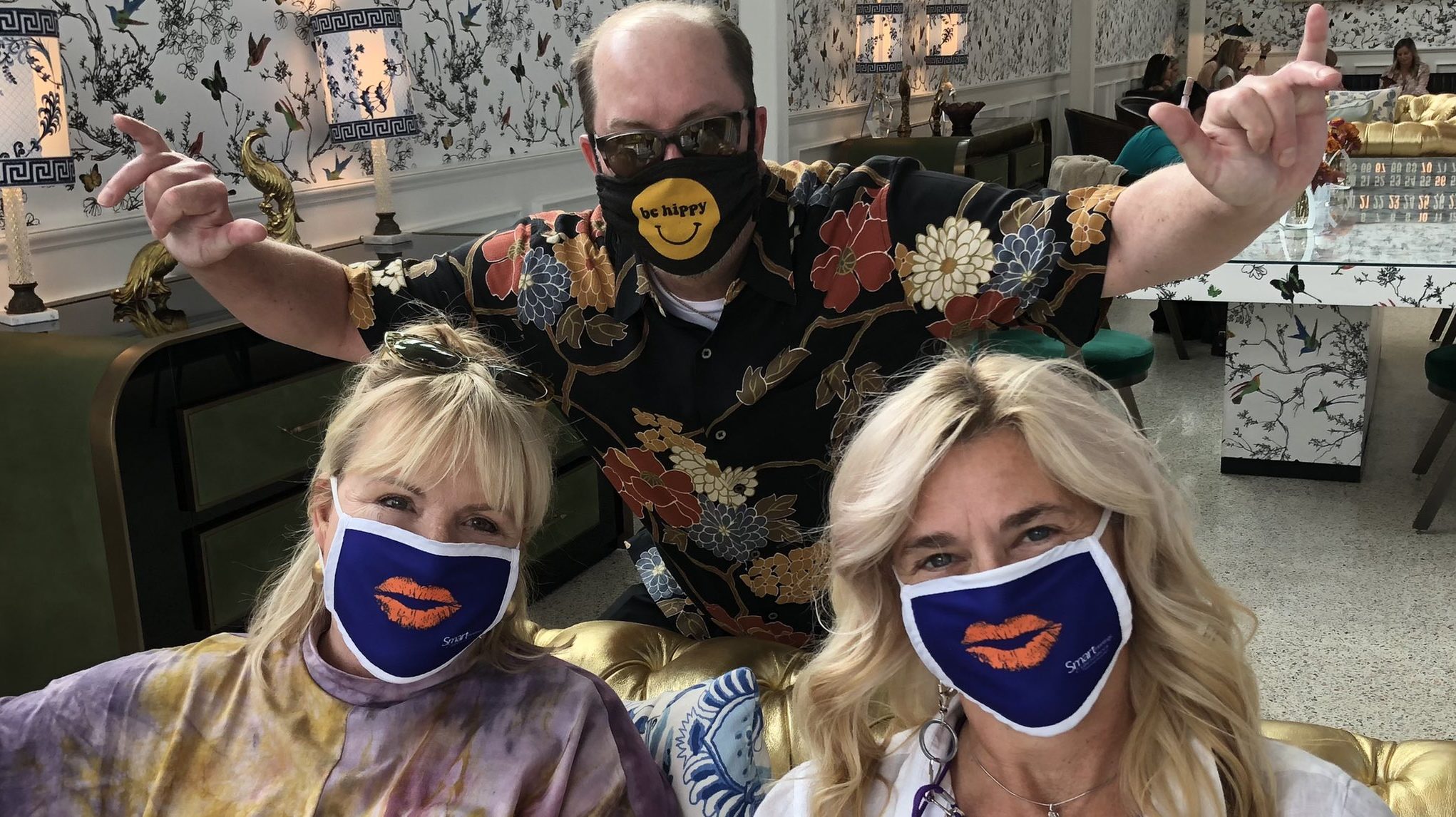 Schulman, author of Conquering Life's Stage Fright: Three Steps to Top Performance, said every activity is a performance—every call, email, tweet and reaction is an example of who you are. "When you embrace change, it opens up endless opportunities." Shifting attitudes changes behavior and results in different—hopefully better if you shifted in a positive direction—consequences.
How we react to disruptions like the pandemic slowdown also changes how people react to us. "When we react like a rock star, we are treated like a star," he said. The stories you tell yourself drive the behavior of those around you. "If you go into meetings thinking you will love them, they will most likely act as friends, rather than adversaries," he said.
Go in thinking not, "I have to be here," but "I get to be here." That transforms mundane activities from a chore to a choice, with you as the change-maker rather than the person who has to deal with the after-affects.
As a two-time cancer survivor, Schulman encouraged everyone at the event to embrace every moment as if it were the last one. He plays the drums like it is the last time every time because it results in more intense sets. And he suggested that meeting professionals live their lives that way, too, because all we have is now. "Life is a series of nows. Every note has to have purpose," he said.
Bonus: Intense engagement in an activity gives you a "drummer's high" that released endorphins, makes your senses more acute and improves your immune system.
Pay Attention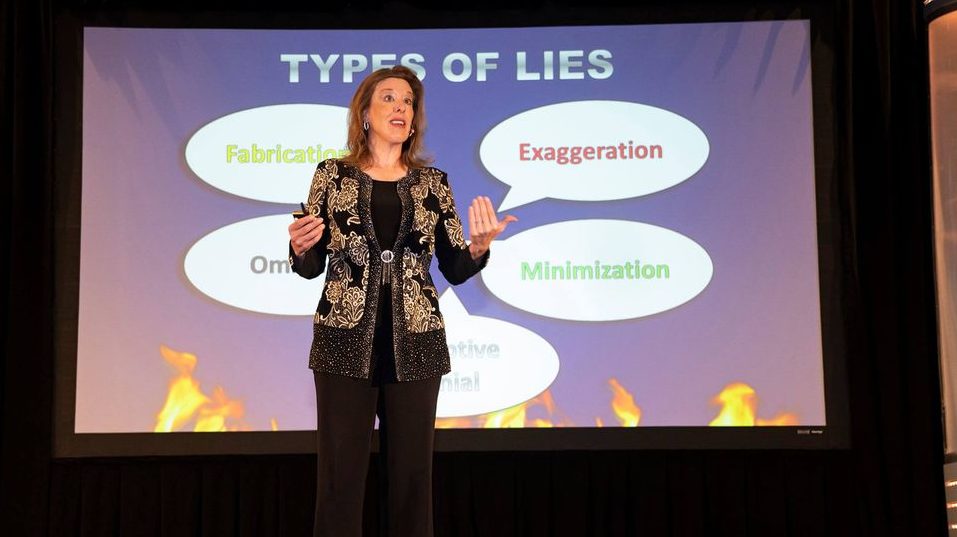 Traci Brown, author of How to Detect Lies, Fraud and Identity Theft, suggested focusing awareness on those around us to better understand their true attitudes and behaviors. "Most of us are paying so much attention to ourselves that we aren't paying attention to anyone else," she said before sharing tricks for knowing when people are lying to us, and what to do when they are holding back.
"One of the most powerful weapons is the pregnant pause," she said. When someone's body language says a lie of omission is being committed, give that person a chance to let it out by being quiet. "You can pay attention, or you pay with pain," she said. "The body can't lie; we just have to listen to it."
Up Your Social Skills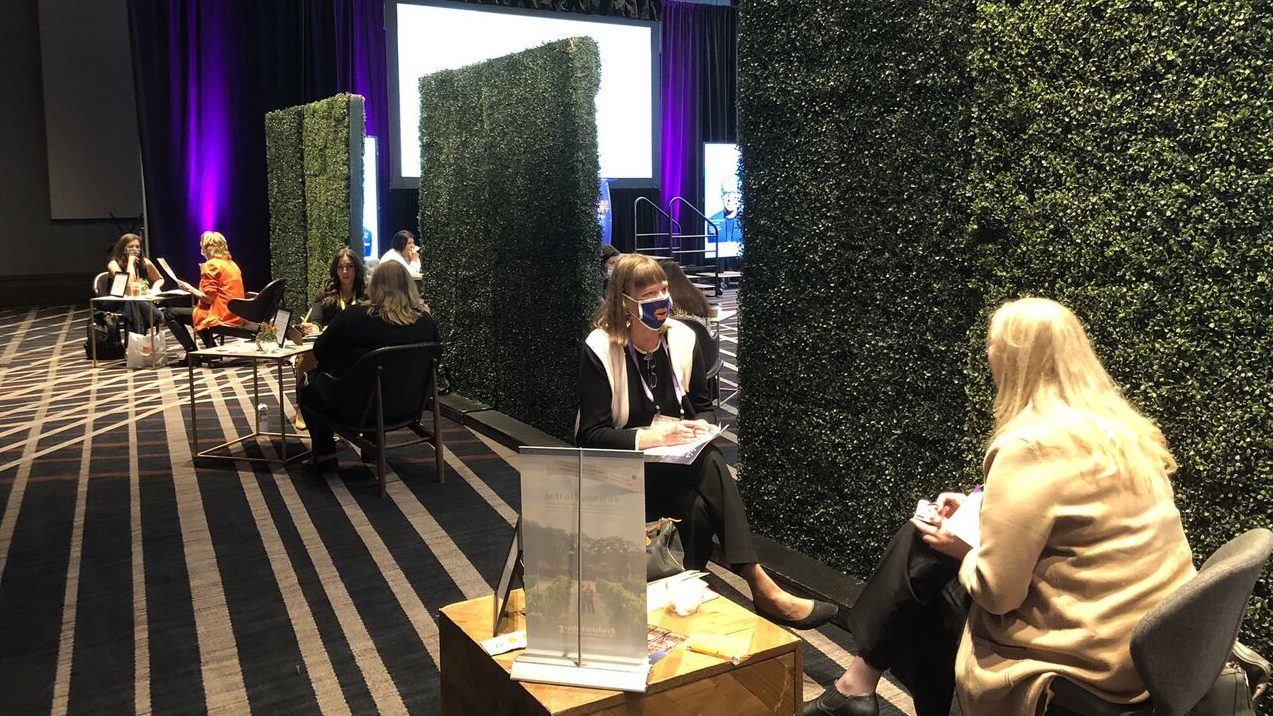 Jonathan Bradshaw, founder of Meetology, leverages the power of behavioral science to teach people how to enhance their social skills—something that can change the trajectory of careers and relationships.
Like Schulman before him, Bradshaw sees relationships as a self-fulfilling prophesy. "If you expect people to like you, you create your own experience."
When you are preparing for an important meeting of any type, he suggested intentional steps you can take to improve it—and they work both in person and online.
Smiling—can change your mood, create a positive first impression and encourage allies.
Posture—your "power pose" puts you in the state of mind to show up, speak up and appear more confidently.
Enclothed cognition—wearing clothes that make you feel better can change the role we play and how we are perceived.
Music—playing the right music before walking into a room can put you in the frame of mind that is appropriate for the situation.
Exercise—a walk around the block can improve your mindset and kickstart a more positive interaction.
Eat—a good breakfast before a big day can ensure you are not hungry and can focus.
Sleep—getting enough rest at night helps you be more aware the next day.
Meeting professionals regularly perform many of the tasks he credits with having the power of "spontaneous traits transference." When you feed people, highlight similarities they have with each other by setting up shared experiences, and match where they are physically, verbally and emotionally by setting up the environment; they will associate those positive feelings with you and your organization.
Finally, Bradshaw suggested that when all else fails, "be vulnerable." Admit mistakes, fess up to being human, and you will appear more relatable. "Be likeable; it doesn't cost anything, and it makes you feel good, too."
Details Matter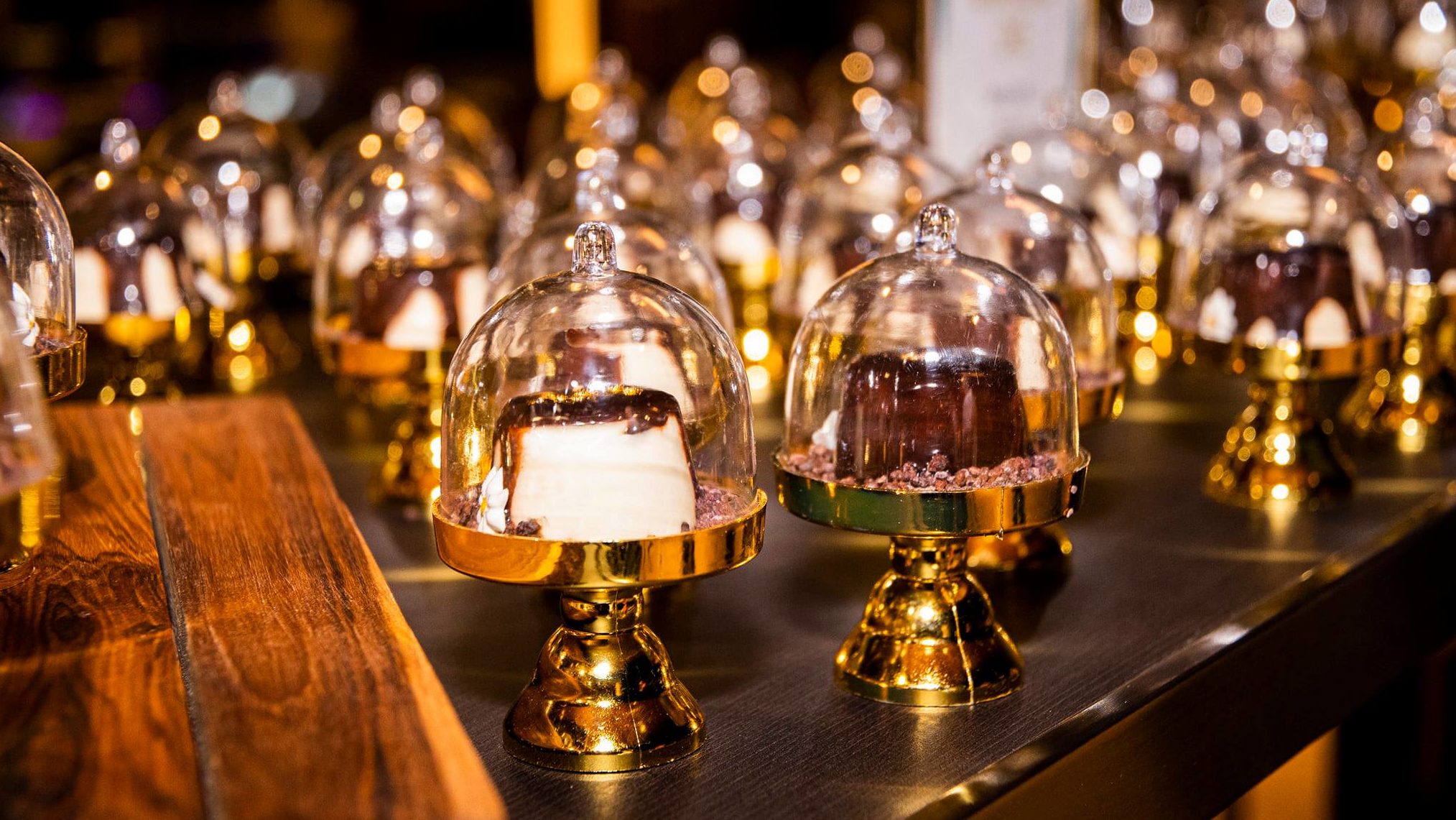 Grand Hyatt Nashville provided a fitting background to many attendees' first return to meeting—the luxury property is both functional and a "feast for the eyes," as Director of Sales and Marketing Richard Ross put it. With its railroad-inspired artwork, it is a nod to the past because the 591-room property sits on what was once the main rail route through the city. However, it is also a vision of the future, with five dining outlets offering modern cuisine, Hummingbird Coffee and 77,000 sq. ft. of convenient meeting space on three mirrored floors.
Veteran chef Sean Brock's creations powered one-on-one meetings in comfortable living-room vignettes with six-foot distances between delegates of some of the top properties, destinations and meeting producers in the industry. While many came to learn the right way to set up their own future meetings to keep everyone safe, they left with the power of intense new relationships that could make them rock stars in their companies.