U.S. Travel Association revealed that travel industry leaders Joe D'Alessandro, president and CEO of San Francisco Travel Association, and Ernest Wooden Jr., former president and CEO of Los Angeles Tourism & Convention Board, are being honored as 2020 inductees to the organization's Hall of Leaders.
Joe D'Alessandro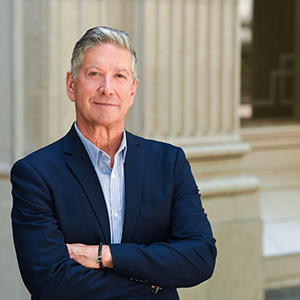 Before joining SF Travel, D'Alessandro was president and CEO of Portland Oregon Visitors Association from 1996 to 2006 and worked as executive director of Oregon Tourism Commission from 1991 to 2006.
D'Alessandro has led SF Travel as president and CEO since 2006. His involvement in destinations management has contributed to a 30 percent surge in travel to San Francisco since 2009. In 1995, he was named State Tourism Director of the Year by U.S. Travel's National Council of State Tourism.
He has served on several industry boards, including the board of directors of U.S. Travel Association, Visit California and San Francisco's Super Bowl 50 Host Committee.
Ernest Wooden Jr.
Wooden retired in June after seven years with LA Tourism. Under his leadership, Los Angeles has experienced unprecedented levels of visitation, welcoming more than 50 million visitors in 2018. Before Los Angeles Tourism, Wooden worked as executive vice president of global brands for Hilton Hotels Corporation. He also held high-level roles with Sheraton Hotels and Resorts, Omni Hotels & Resorts, DoubleTree by Hilton and Promus Hotel Corporation.
Wooden was named to Ebony Magazine's Power 100 list and has served on multiple boards, including U.S. Travel's executive committee, Los Angeles Area Chamber of Commerce, Visit California and U.S. Travel and Tourism Advisory Board.
With these two inductees, 102 travel leaders have been named to U.S. Travel Hall of Leaders since its inception in 1969. The two new inductees will be honored during a virtual meeting on Nov. 18 and celebrated in person at a date yet to be announced.